The My Disney Experience app is home to A LOT of features, ranging from a list of park wait times to Mobile Order to and the ability to find where the closest bathroom is!
But we're breaking down all the features you didn't know that you could use on My Disney Experience.
And we're talking about how Disney World may have just made your cell phone necessary for your trip with all of those features!
Mobile Merchandise Check-Out
You don't even have to wait around to shop anymore! You can actually pick up the items you want to take home, check out on your phone, and then be on your merry way with Mobile Merchandise Check-Out. Sounds too good to be true, right? But, we promise it's real!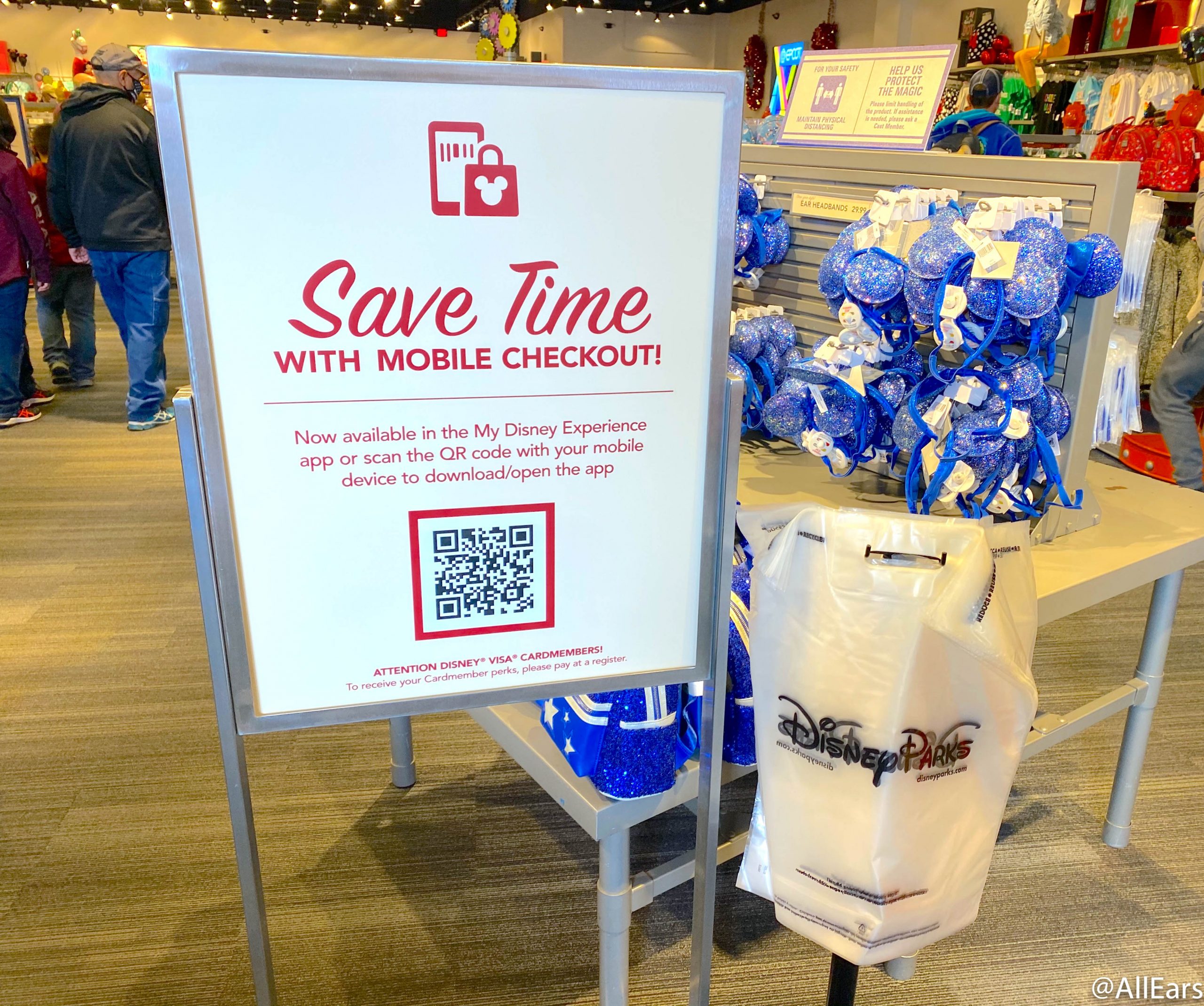 All you have to do is pick up a Mobile Check-Out bag, scan the QR code on the signs situated around the store, and click which location you're visiting. As you make your way around the shop, you just scan the items in the app to add them to your mobile shopping cart before you check out on your device.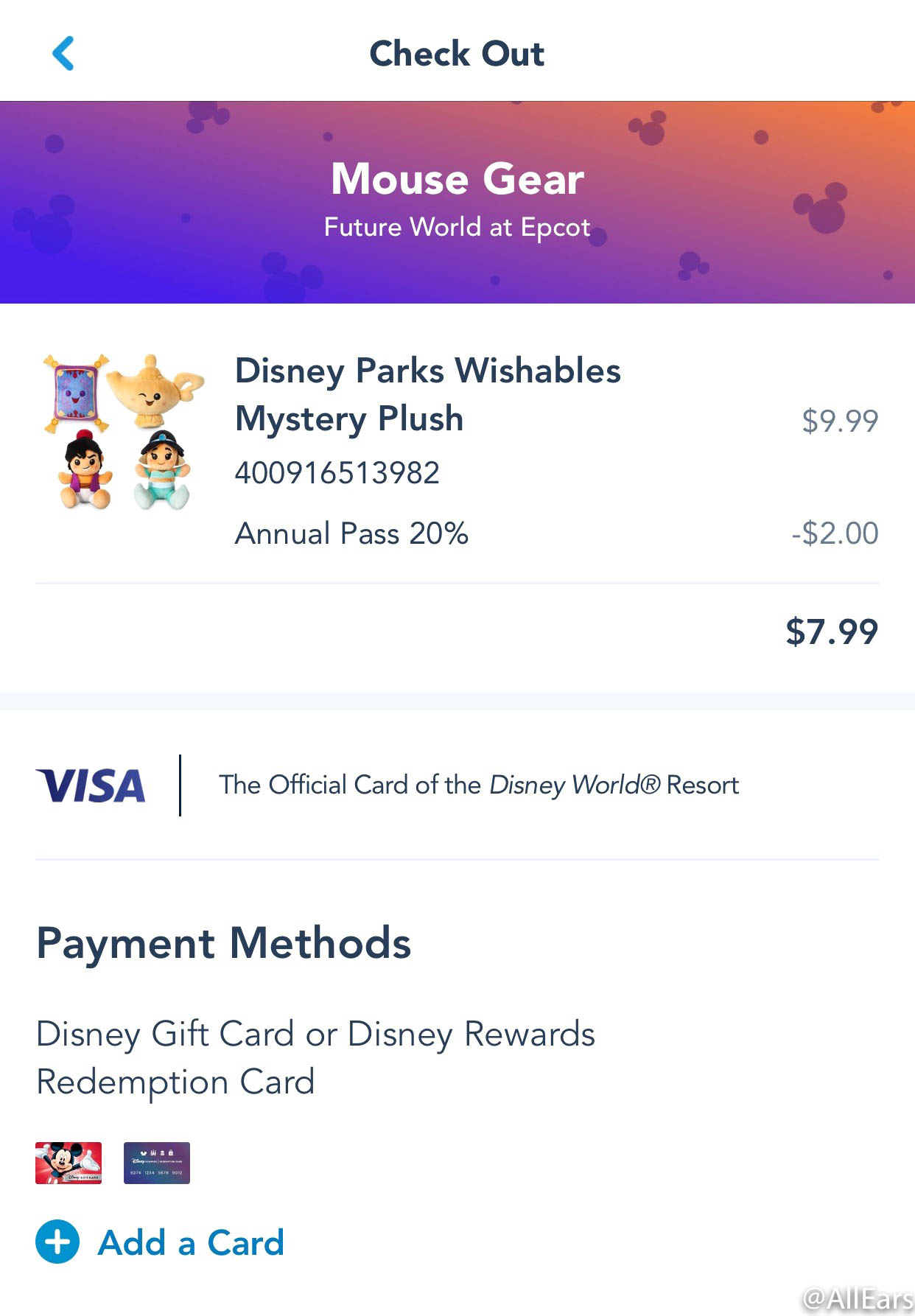 You'll just have to show the Cast Member the QR code you are provided upon purchase before you leave the store! Easy peasy!
Gone are the days of standing around, waiting for a table, friends! Now, you can literally walk-up and waltz into your favorite places in Disney World. All you have to do is go to the featured Walk-Up Waitlist restaurants in the My Disney Experience app to join the "virtual queue."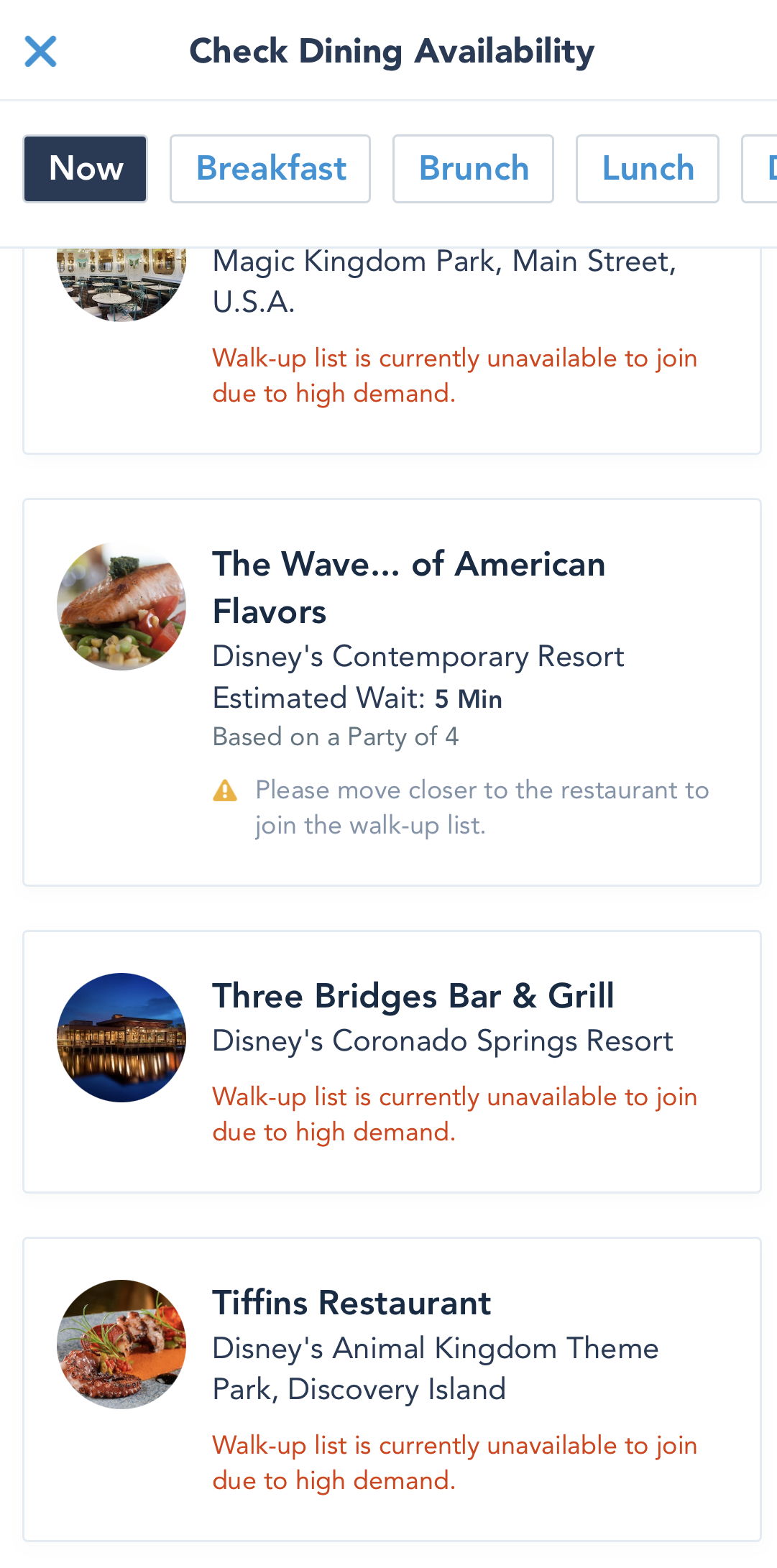 Not every Table Service restaurant has this wait list option, but more and more places have continued to be added. Still, you can find the walk-up waitlists at spots, like Be Our Guest, Beaches and Cream, and 50's Prime Time Cafe, around the parks and resorts. As you can see, the waitlists fill up quickly, so availability is limited.
Dining Reservation Check-in
Speaking of restaurants, you can also check-in for your reservation without even visiting the host! Guests are now able to access their reservations directly through the My Disney Experience app or by scanning the QR code outside of the restaurant to check-in using limited contact. You'll be asked questions about your party, including the number of people, dietary restrictions, occasions you may be celebrating, and more.
Then after using Mobile Dine Check-in , you'll receive a notification about when your table is ready. In the meantime, you can walk around the parks instead to watch a cavalcade or admire the surroundings.
Mobile Order and Table Service To-Go
We are HUGE advocates for Mobile Order in general, since you use the My Disney Experience to quickly pick up items from Quick Service restaurants.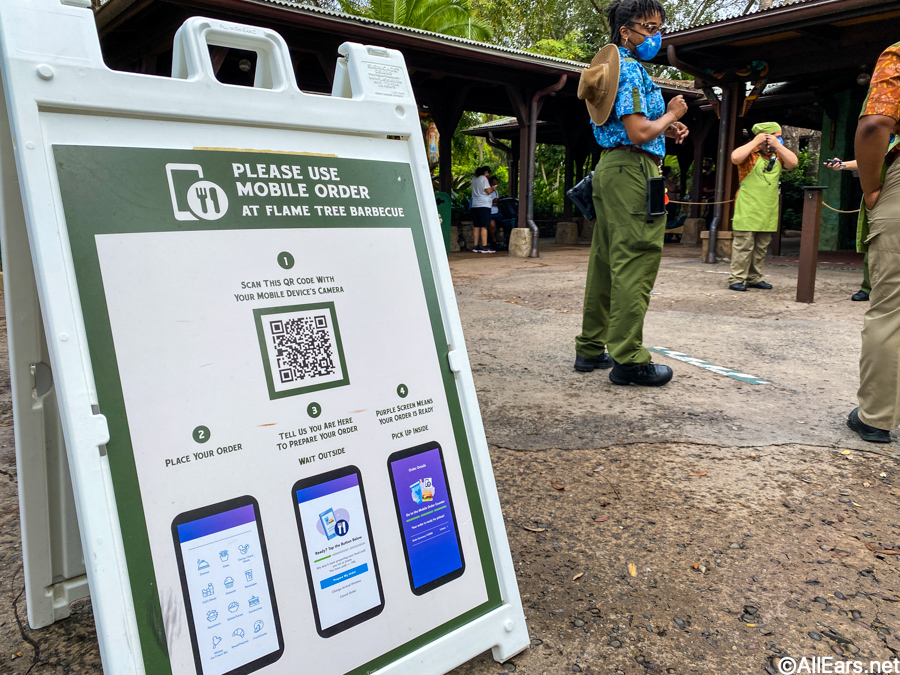 But now you can also use Table-Service To-Go at the sit-down restaurants around the parks and resorts. When you select order food in the app, you can choose your favorite menu options at Table Service restaurants, including Sanaa and Kona Cafe to name a few.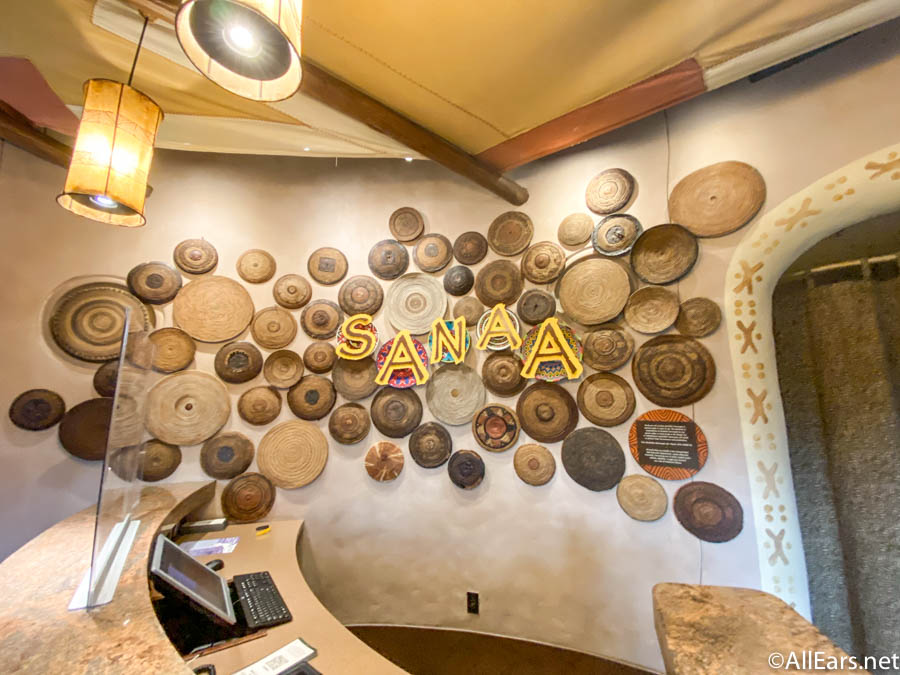 Doesn't a meal in your Disney Resort hotel bed sound like an absolute dream?
Mobile Hotel Check-in
As a safety precaution, now guests can check-in ahead of their arrival at a Disney Resort without having to stop by the front desk. The check-in option is available in the My Disney Experience app itself, but you can also scan a QR code usually when you make it to your hotel.
Key Card on Your My Disney Experience
While you can use your MagicBand as your Key to the World Card, you can also access your room key through the My Disney Experience app! So don't panic if you accidentally leave your MagicBand behind in your room before hitting the pool or stopping for some snacks.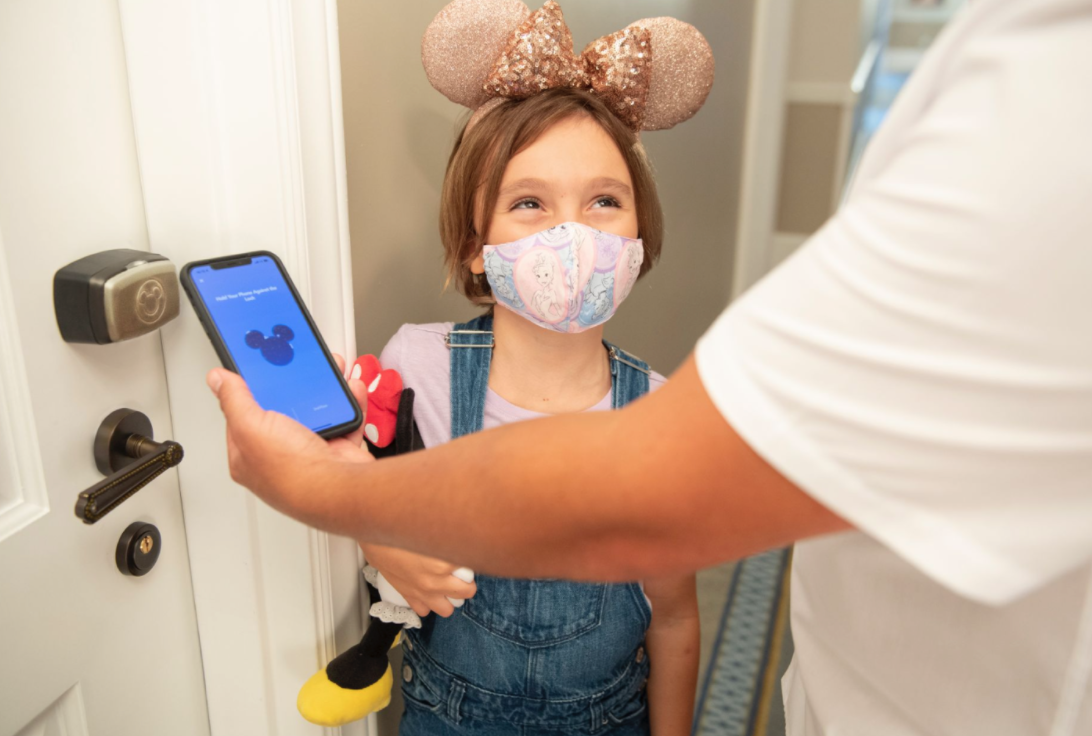 MagicMobile
Disney World's newest feature, MagicMobile, has officially rolled out so guests can use their phones as MagicBands basically. Along with the ability to enter the parks with your theme park tickets, there's also the option to connect your Disney PhotoPass photos directly to your account!
Guests are able to set up the MagicMobile option through their My Disney Experience to link the features to the wallet app. Disney recommends making sure Bluetooth is turned on so you can incorporate MagicMobile into your trip. Guests will simply be able to present their Disney MagicMobile pass to the Disney PhotoPass photographer and Cast Member after their picture is taken…
…or have their on-ride photos automatically uploaded onto their phone as well without taking any extra steps!
Do you NEED a cell phone at Walt Disney World?
So, is your cell phone necessary? The short answer is that it isn't 100% necessary, but the My Disney Experience app will save you a lot of time. There are some features through mobile that aren't available to guests if they don't have their cell phones on them. Yet, that doesn't mean that guests who opt to leave their mobile devices back in their hotel rooms will be left in the dust! MagicBands are still an excellent option when it comes to accessing the plans during your Disney vacation.
Regardless, we'd like the think of cell phones as helpful tools to your trip. They can be beneficial in making everything easier. Instead having to walk all the way around the parks to check for wait times, restaurant availability, and more, the answers are at your fingertips! However, now that we are in a new theme park era, Disney World is leaning a lot more towards contactless things. So, you could end up needing your phone more and more in your future vacations!
Of course, we'll continue to give you updates on everything you need to know about new mobile features. Stay tuned with All Ears for the latest Disney news!
What are your favorite Disney mobile features? Let us know in the comments below!