A long day in Disney World can be extremely rewarding — experience numerous rides, meet multiple characters, catch a few shows — but it can also be a nightmare if your phone battery dies. As your percentage dwindles, your access to your party members, your dining reservations, and your FastPasses disappear with it.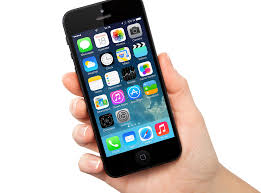 BUT, there is an abundance of ways to get around the tragic death of your phone battery while you're in the parks. So get ready, get set, and get charged because I'm about to give you some great tips on how to keep your battery high every time you're in Disney World. Trust me: your phone will thank me later!
1) Write down or print off your information for the day
A shortcut to avoiding phone usage for your plans altogether is to have your FastPass and dining reservations on a piece of paper in front of you. That way you can keep your battery fully charged for other experiences in the parks!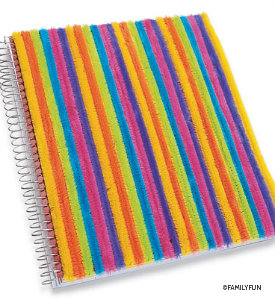 2) Don't want to dig for your plans in your bag? Just screenshot them instead!
Keeping track of a few pieces of paper can be difficult, especially when everything and everyone is moving so quickly in Disney World. If you take a screenshot your list of plans, you can set that as your screensaver so you don't even have to unlock your phone! Then, it's extremely easy to know what time your coveted Flight of Passage FastPass is, or when you're eating at Crystal Palace's buffet.
3) Portable chargers are your BFFs
Phone batteries drain in the blink of an eye in the parks. That's why you should pack not only one, but TWO portable chargers each day you're park hopping. Make sure to charge both of them every night and stick you charger cables (and charging block, just in case!) in your bag before heading to your destination.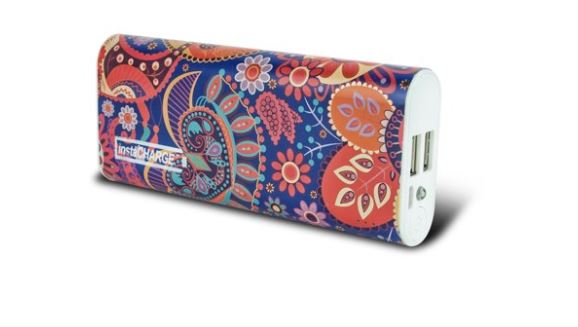 3) Forget your portable charger back home or at the hotel? No worries!
You can purchase a Fuel Rod in the parks or Disney Springs for $30. You can even switch them out when the battery gets low! Here are the list of locations where you can find Fuel Rods in Disney World:
Camera Center 

—

Future World
Disney Traders 

— 

World Showcase
International Gateway 

— 

World Showcase

Celebrity 5 & 10
Rock Around the Shop
Typhoon Lagoon:
Blizzard Beach:
Disney Springs:
Disney PhotoPass Studios
Sundries Rentals
Welcome Center
Disney Resorts:
4) Purchase a charging phone case
If you don't want to worry about the hassle of cords or portable chargers, you can buy a charging case for your phone before your trip. Keep your phone charged all day long with cases from brands like Mophie, and still use your apps throughout the day!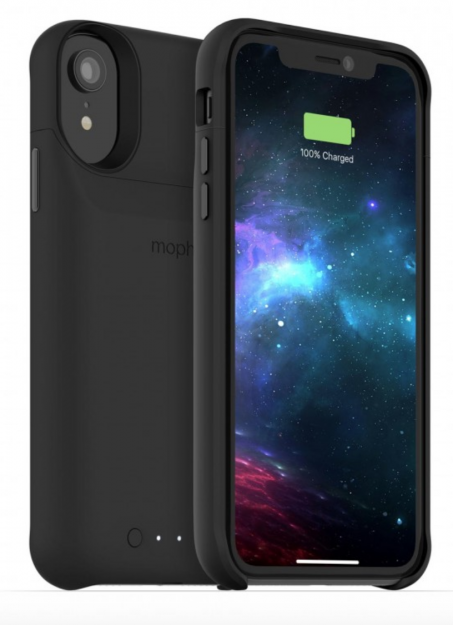 5) Portable camera and camcorders for the WIN
Photos and videos take up a lot of space and battery life, even though there is so much to see in Disney World. You never miss out on your photo and video memories because of your phone life, though! Keep a small portable camera and/or camcorder with you to snap a shot of Mickey or a close-up of your family.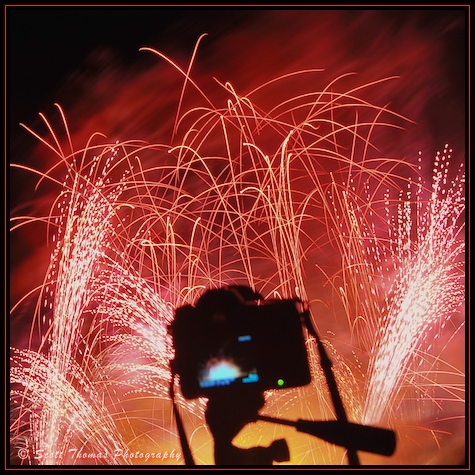 6) Low battery mode, low light
Before leaving your hotel room, go into your settings and put your phone on low battery mode. Also, dim the light on your phone screen so it's just visible enough. This takes a lot of strain off your phone so it operates smoother and uses less power in the process.
7) The My Disney Experience app can be deadly to your battery life
The Disney World app is extremely helpful, but it dwindles your battery so fast that you won't even be able to say "supercalifragilisticexpialidocious" before your percentage sinks down more than half way.
Only use the My Disney Experience app when it is absolutely necessary, like to make FastPass or dining reservations, place mobile food orders, and check wait times.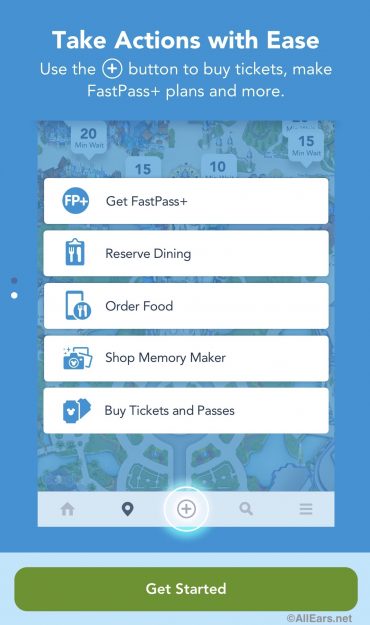 Instead, make sure to get a…
8) Park Map and Times Guide!
You can navigate each park and what it has to offer without opening your phone at all! The paper guides are usually available at the entrances, or you can grab one from Guest Services. We know you're going to want to figure out where everything is at in Hollywood Studios' newest land, Star Wars: Galaxy's Edge!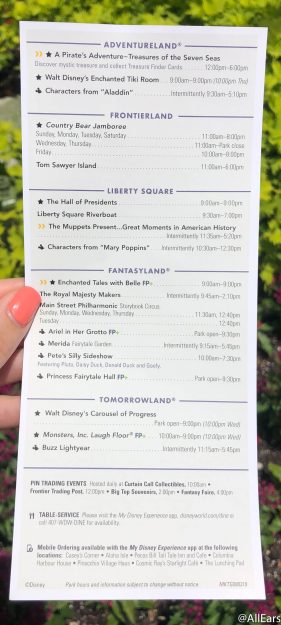 9) Spending time with family and friends?
If multiple people in your party have phones, use one person's at a time and keep the others turned off. The person whose phone is in use can document everything in the park and, once that specific phone dies, you can move on to the next phone within the group. At the end of the day, group text or Airdrop all the photos and videos that were taken!
10) Visiting on your own?
If you don't need to be in communication with anyone, turn your phone to airplane mode and use the Disney Parks wifi only. By not using data, you are lowering the power your battery is taking up.
11) Instagram? Snapchat? Stay logged off!
Although we want to share our cute outfits or gorgeous view of Cinderella Castle, stay off social media! Apps, like Facebook, drain your phone and will cause it to die quicker in the parks. Wait until you're back at your hotel or hooked up to a power source before posting a pic of your new Minnie Ears. (We still want to see them!)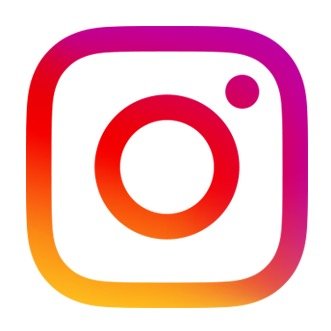 12) Clear your cache
After using any apps on your phone, be sure to swipe out of them. (Or, better yet, don't use any at all! You're in the parks after all.) Your phone will run these apps constantly if they are pulled up, even if you aren't actively using them.
13) Find the charging locations in each park
Need a last minute battery boost? You can plug your phone into these specific charger stations around Disney World:
Magic Kingdom:
Columbia Harbor House  (outlets located upstairs)

—

Frontierland
Cosmic Ray's Starlight Cafe Restroom Hallway 

—

 Tomorrowland
Space Mountain's Exit 

—

 Tomorrowland
Tangled Rest Area 

—

Fantasyland (Note that there are charging ports and outlets hidden in the tree stumps!)
The Tent Near Dumbo and Barnstormer at the Back of Storybook Circus next to Pete's Silly Sideshow

—

Fantasyland
Tomorrowland Terrace 

—

 Tomorrowland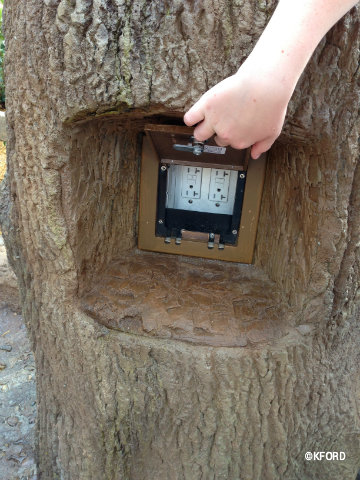 Epcot:
Behind Fountain View and Character Spot 

— 

Future World
Electric Umbrella 

— 

Future World
Innoventions 

— 

Future World
La Cantina de San Angel Outdoor Seating 

— World Showcase

Morocco Pavilion 

— World Showcase 

Norway Pavilion 

— World Showcase

The Women's Restrooms at The Seas 

— Future World
Hollywood Studios:
Animation Courtyard
Star Wars Launch Bay
Animal Kingdom:
Disney Outfitters and Other Shops on Discovery Island
Finding Nemo Theater
14) USB ports on the Sensational Six Buses
The newly refurbished buses now have a USB port in between each seat. Chill out in the A/C while you're park hopping AND raise your battery percentage at the same time! Multi-tasking for the WIN!!
15) Heading to the hotel? Charge, charge, charge!
Before taking a power nap or a quick dip in the pool, plug your phone in AND charge your portable chargers so you can have a full battery and some extra juice all ready for fireworks in Magic Kingdom!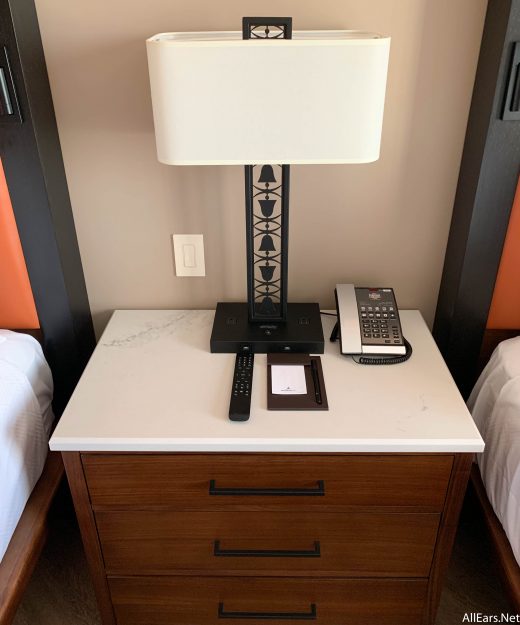 Most importantly: While we all want to document the memories from our trip on our phones, remember that the experiences we have without technology are the ones that last us a lifetime!
Be sure to follow @allearsnet on Facebook, Instagram and Twitter!
Click below to subscribe to the AllEars® newsletter so you don't miss any of the latest Disney news!