Framing a Subject in photography is more than just a physical frame used to hang our prints. Using natural and man-made structures to frame people, places or things helps to focus attention on the subject and show scale in our photography.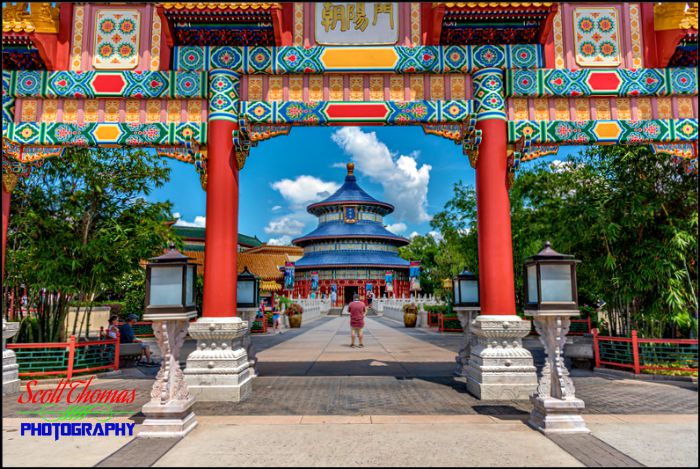 Disney Imagineers use framing aspects in all the parks but especially in Epcot's World Showcase. China has the Zhao Yan Men or Gate of the Golden Sun and even has a Nikon Picture Spot to set up a classic photo of the Hall of Prayer for Good Harvest. The fun is using other elements to add to the scene.
I have many photos of this scene above. What made me stop and photograph this one was the fellow photographer centered through the gate. The photographer added a focal point to the colorful location.
This view is also a good example on using leading lines. Everything in the scene leads your eyes to the temple. Zooming the lens for this next photo shows how.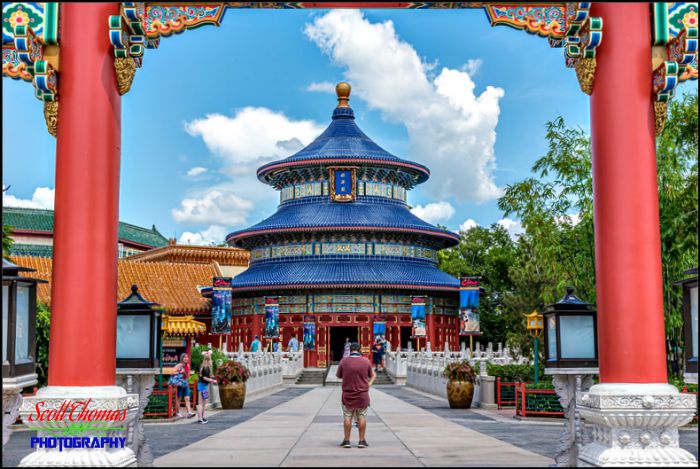 Both photos are good examples of how to show scale by using a reference object. In this case, the photographer gives a sense of the size of the gate and temple.
Besides China and Japan, where in Walt Disney World have you used framing in your photographs? Let me know in the Comments below.
Be sure to follow @allearsnet on Facebook, Instagram and Twitter!
Click below to subscribe to the AllEars® newsletter so you don't miss any of the latest Disney news!