Do you love livin' that FastPass+ lifestyle during your Walt Disney World vacations? As much as we enjoy virtually reserving our places in line for popular rides and the savings of time that comes with it, sometimes we actually prefer to take a more casual approach to our Disney trips and physically wait in line instead.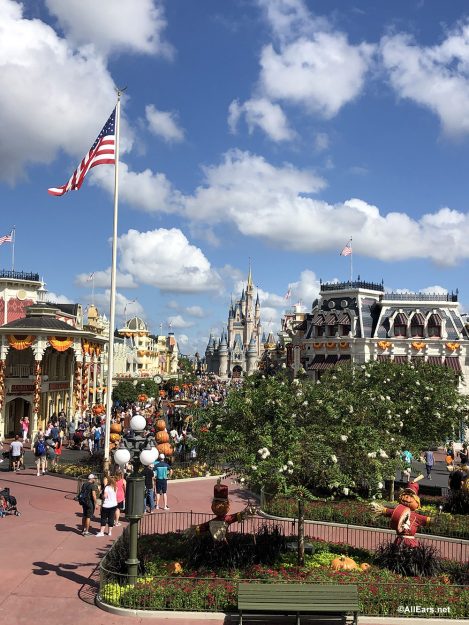 Have we lost our minds? Maybe, but hear us out! Believe it or not, there are actually quite a few Disney World attractions that we don't mind waiting in line for — in fact, it makes them that much more enjoyable for having gone through their themed queue areas! Which rides are we talking about?
Here are our top seven Walt Disney World attractions that we think are well worth the wait (usually)!
Peter Pan's Flight
We can't wait to ride Peter Pan's Flight as soon as we get to the Magic Kingdom, but patience is rewarded if you go through standby instead of using a FastPass. That's because in 2014 Disney World made this queue interactive! After walking down a long corridor featuring artwork from Peter Pan, you come to the Darlings' residence and enter their sweet little London abode.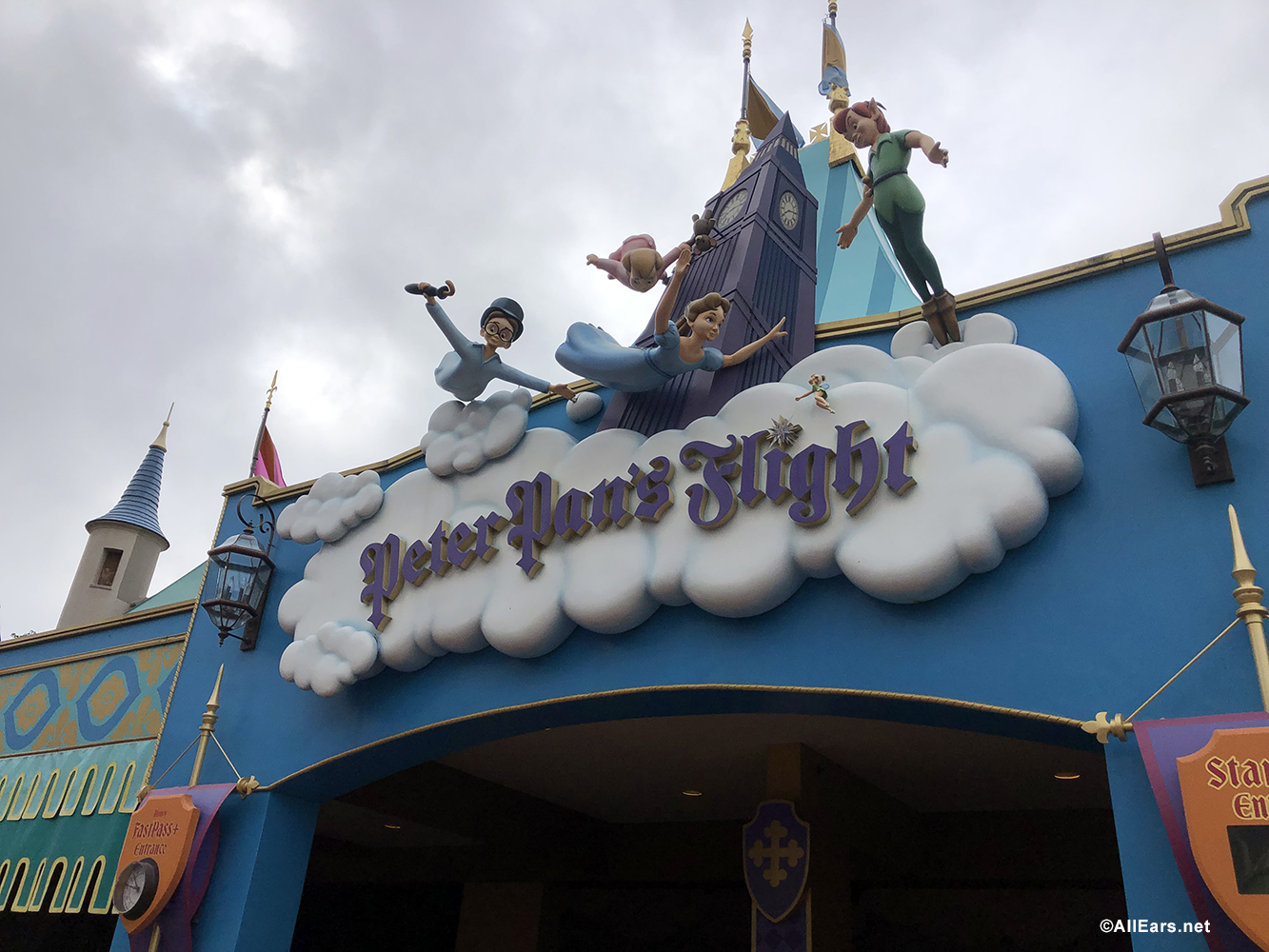 You'll go on to visit Wendy, John, and Michael's nursery where Tink makes several guest appearances. Objects begin to twinkle as Peter Pan's magical pixie moves around the room. All of these special effects are only available to the folks waiting in the stand-by line, so if you've only ever used a FastPass to ride Peter Pan's Flight, we'd highly recommend getting in line either early in the morning or late at night (if the wait isn't too bad)!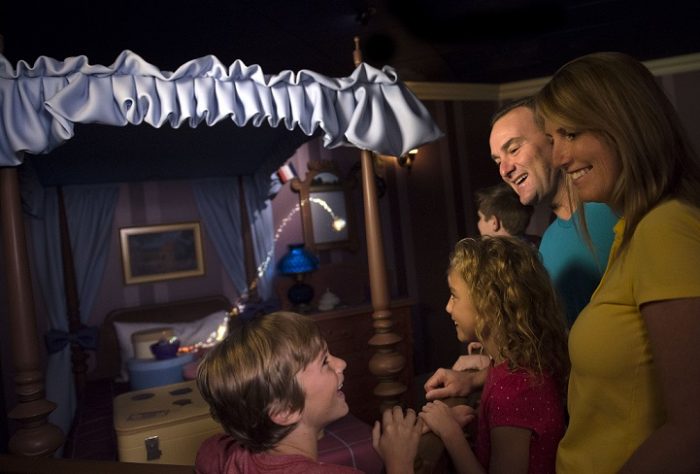 Big Thunder Mountain Railroad
Another queue area we're big fans of is Big Thunder Mountain Railroad! We don't mind a good 20-30 minute wait for this ride because of the ambiance and interactive elements of its queue area. Because this attraction is themed after an abandoned mine shaft, we really enjoy looking at all the little details and visual gags related to the theme.
You can read all of the signs posted for the mine's former employees and even check out the paymaster's booth. It seems the workers must've had to leave in a hurry because they left many of their explosives behind. Although this interactive feature isn't always activated (especially on light crowd days) when it's working you can actually charge and detonate TNT while waiting to board Big Thunder! Okay, okay, you're not actually blowing up stuff, but the sound and lighting effects are still tons of fun!
Seven Dwarfs Mine Train
Although Seven Dwarfs Mine Train is one of our biggest FastPass indulgences because of how many times we try to ride it on our trips (yeah, we're talking at least 4-5 times!), we think the queue area for this attraction is super adorable.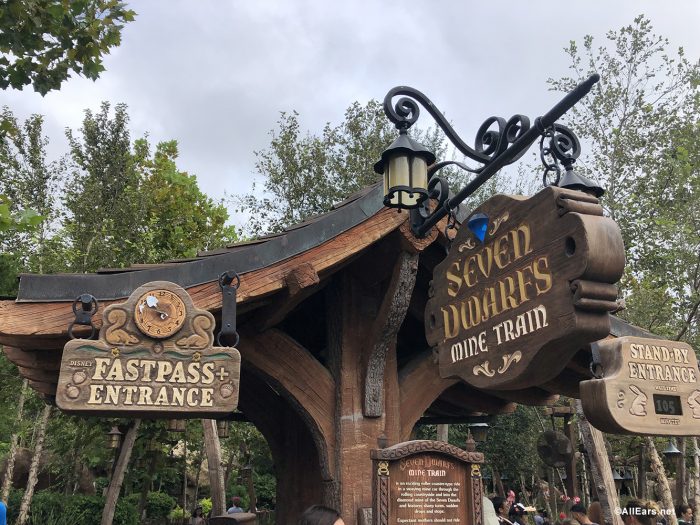 After all, who doesn't enjoy being surrounded by huge, glittery gemstones? As you enter the Seven Dwarfs' mine, you'll see seven barrels full of colorful jewels, and each barrel spins! If you and the folks in line around you can get all seven barrels twirling at once, you'll unlock a secret Snow White special effect (what, what!)! Try it next time you're waiting in standby if you haven't yet!
Journey of the Little Mermaid
The standby line for Journey of the Little Mermaid usually isn't very long, so we rarely FastPass this fun attraction. The line –if there IS one — has a tendency of moving steadily through the sea cavern-themed waiting room — so much so, we rarely have time enough to participate in the interactive game of helping the crabs clean up after a storm!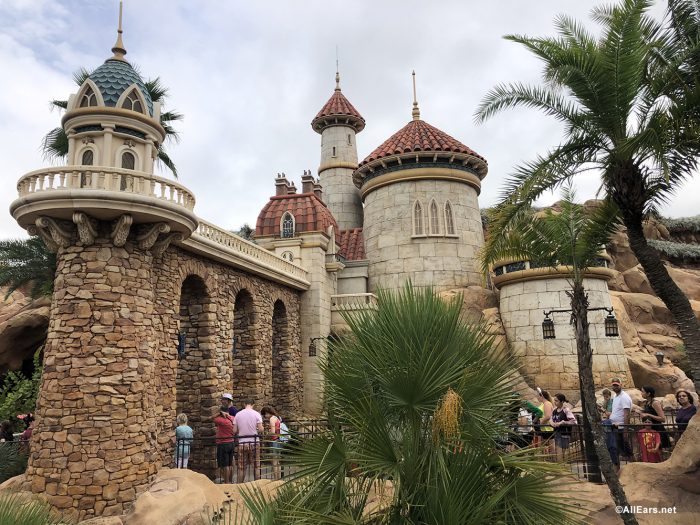 But it still sets the mood for us, and we really enjoy how the Journey of the Little Mermaid's queue is also mostly shaded, cool, and kinda peaceful. It's a perfect pitstop from the hot mid-day sun and crowds! We also really enjoy the Scuttle animatronic; he loves to prattle on about things he knows nothing about, just like he does in the movie! (We can totes relate, Scuttle.)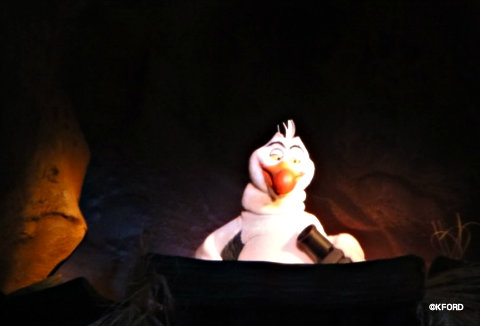 Avatar: Flight of Passage
Okay, okay, we know the wait for Avatar: Flight of Passage can be REALLY long, but there have been many times when we couldn't snag a FastPass in time, so we had to rope drop it instead.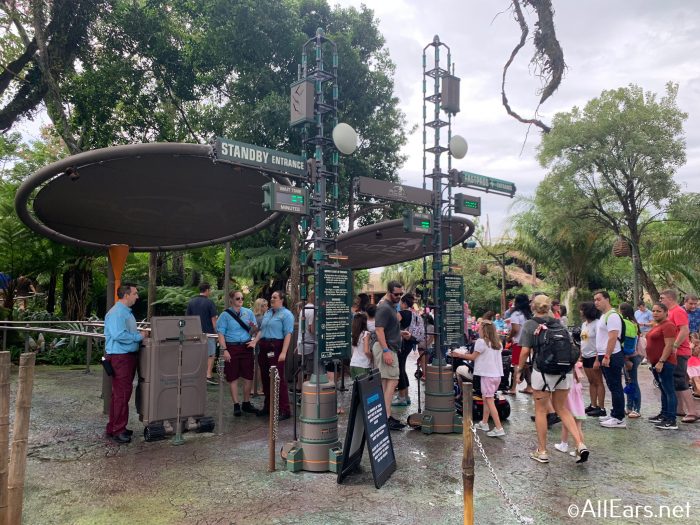 Usually, we grab a Colossal Mickey Cinnamon roll (to share, of course!) and some coffee from the nearby Creature Comforts (a.k.a. Starbucks) at Animal Kingdom, then hop into Flight of Passage's standby line to enjoy our yummy breakfast while we wait! The line has several unique and distinctive parts — many of which help to tell the story of the World of Pandora as it is now and how it's changed since the time when the film Avatar was set.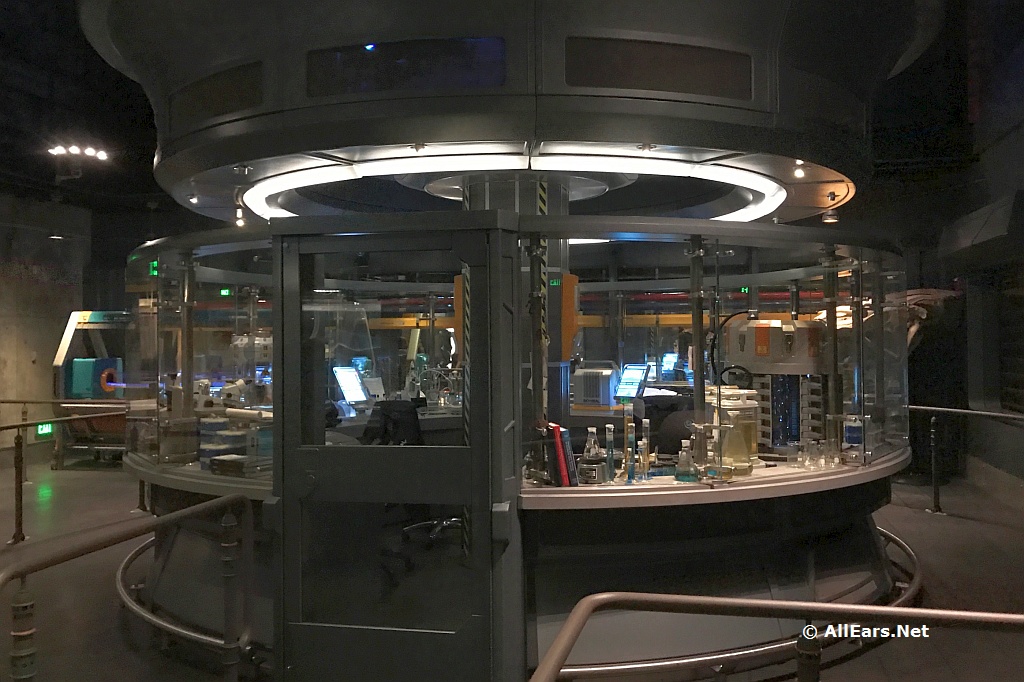 The queue meanders from mountains with stunning views of Pandora to caverns covered in Na'vi paintings. You'll arrive in the Pandora Conservation Initiative Field Site where the Mountain Banshee Project is underway — then head into the lab. Here you'll find an avatar suspended inside a tank. Watch carefully and you'll notice that it's not entirely still in there…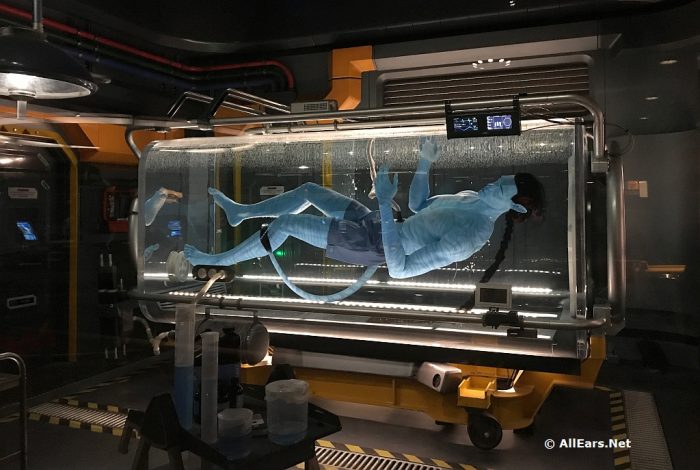 All of this sets riders up for an extensive pre-show and the ride of their lives!
Haunted Mansion
Waiting in a standby line on low-crowd days for Haunted Mansion is truly an exercise in delayed gratification. Although we're always anxious to get right in to greet with Madame Leota and give our favorite hitchhiking ghosts a lift, spending time on the Haunted Mansion's spooky grounds really help set its uneasy tone — and heighten our growing sense of foreboding!
As you pass through the cemetery, you'll enjoy many visual gags, including the graves of many of the Haunted Mansion's inhabitants. Several of the tombs also feature interactive elements where you can play melodies of the macabre. Maybe we're weird, but we like to pay our respects to some of the 999 happy haunts before entering the Haunted Mansion!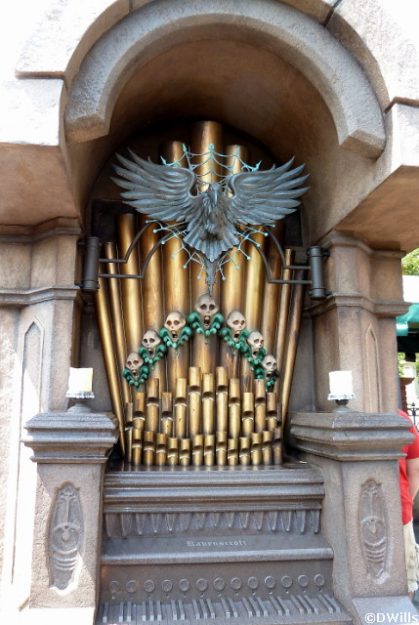 Dumbo
Back in 2012, the classic Dumbo the Flying Elephant ride received a major queue upgrade. Albeit a Disney classic and must-do for many young and old visitors alike, the ride is notoriously slow to load, making its wait times almost unbearable.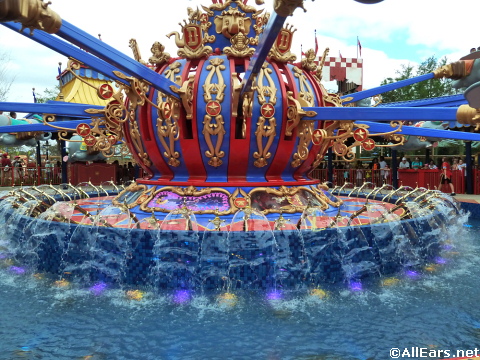 But that's all in the past now that Dumbo the Flying Elephant uses a pager system. Once you enter the "line", you're issued a ticket (aka a pager) that will alert you when it's your time to fly! Until then, your little ones can monkey around in the circus-themed Big Top play area while you enjoy soaking up some AC! There's also usually plenty of benches and places to get off those tired, achy feet!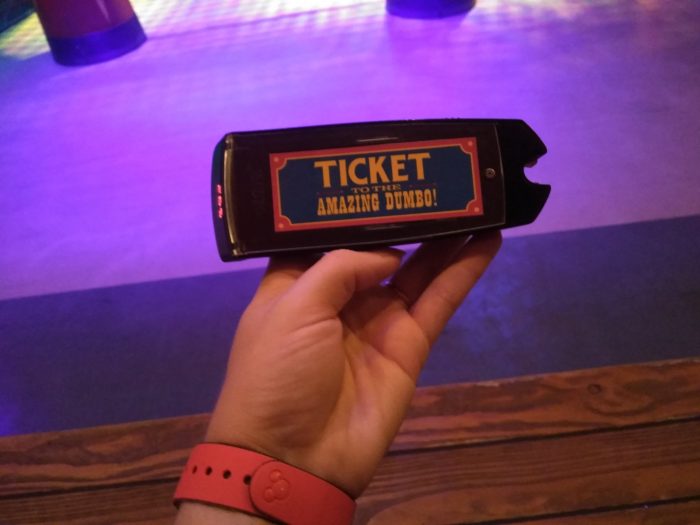 Once you're pager beeps, simply return to the ringmaster for your ride on the amazing flying Dumbo! Some much-needed reprieve from the heat, a chance for the kiddos to blow off a little steam, AND a Dumbo ride! Yeah, the new Dumbo the Flying Elephant queue area is A+++.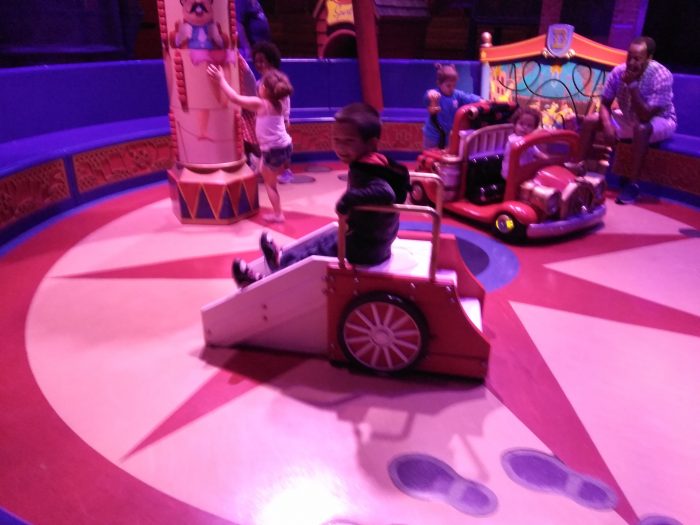 Which other Disney attractions do you actually enjoy waiting in line for that didn't make our list. Let us know in the comments section!
Want to read more AllEars Reader Reviews or leave one of your own?