There are more than 25 different resort hotels on Walt Disney World property, and all of them have unique features and themes. Still, with all of these options, there remain popular resorts (like the Polynesian Resort or BoardWalk Inn) that get most of the attention. That means a whole host of resorts fly well under the radar. Today we're showing our appreciation for some of the underrated but still exceedingly cool Walt Disney World Resorts!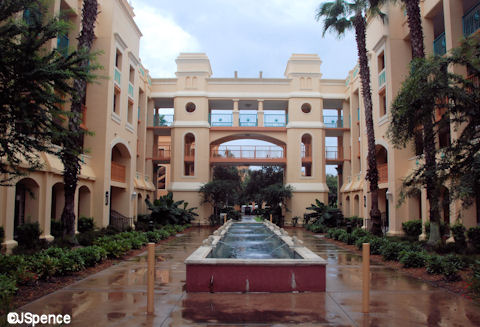 Let's show these underrated Walt Disney World Resorts some love! 
Disney's All-Star Resorts
The All-Star Resorts often get a bad rep for being the more crowded and lower quality than Moderates and Deluxes, but these three hotels sure do have a lot to love, even if they aren't as fancy as the more expensive hotels.
First of all, it's nice that these resorts are budget-friendly. After all, not everyone can shell out a couple hundred bucks a night for a hotel room they may not even spend that much time in. Even during peak season the All-Star Resorts usually have rooms available for under $200 a night.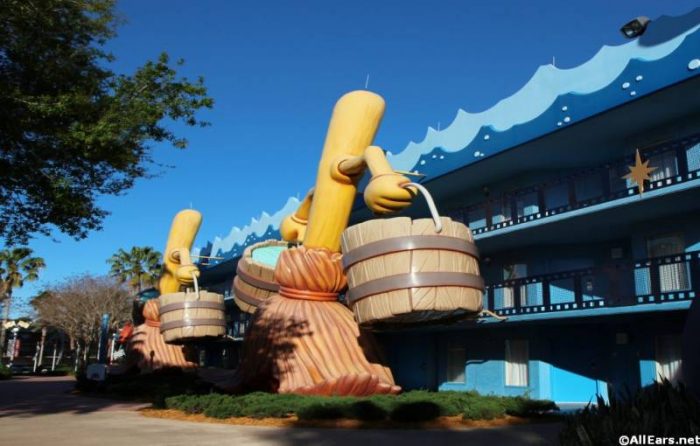 They also have some fun, over-the-top themes! At All-Star Sports, find yourself walking to your room under massive football helmets. Swim in a guitar-shaped pool at All-Star Music, or watch an outdoor flick at All-Star Movies.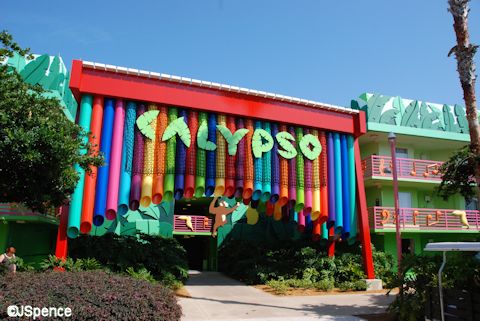 The All-Star Resorts also have some pretty awesome food courts with a good selection of hot, cold, and grab-and-go options. You can enjoy pizza, pasta, burgers, desserts, and more in the food courts to fuel up for a day in the parks (or quench that pre-bed craving for ice cream).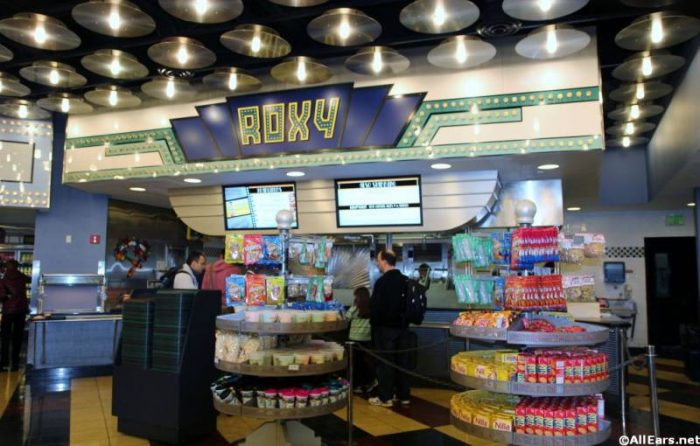 And the All Stars are just so Disney. They're playful, immersive, and offer the same high-quality service guests expect at Disney World Resort hotels.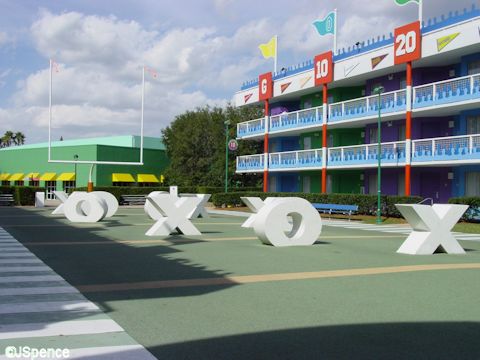 The Campsites at Disney's Fort Wilderness Resort
Another pretty awesome and overlooked resort comes in the form of campsites. Disney's Fort Wilderness sprawls across 750 acres and includes campsites for RVs or tent camping.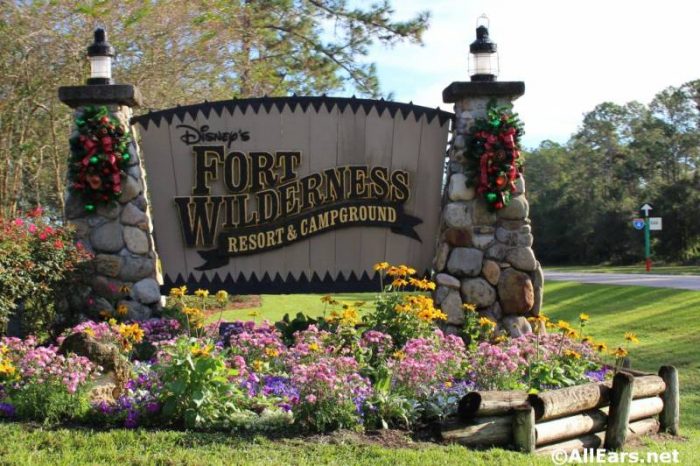 This is another budget friendly option, and the entertainment and recreation available at Fort Wilderness is pretty astounding. You can catch the Hoop-Dee-Doo Musical Revue, a popular dinner show, or hang out with some familiar faces during Chip N' Dale's Campfire Sing-a-Long (a free, out-of-the-parks meet-and-greet!).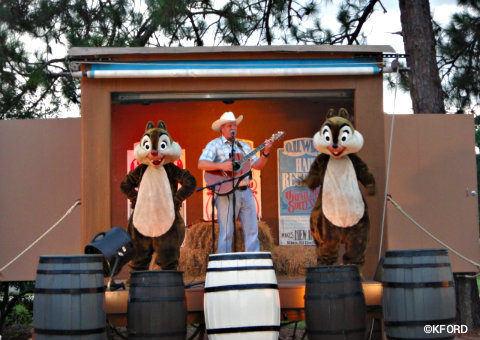 Like most Disney resorts, Fort Wilderness is equipped with a cool pool (it's fort themed, naturally) and easy transportation to and from the parks. In addition to buses for Epcot, Animal Kingdom, and Hollywood Studios, Fort Wilderness has a marina with boat access to Magic Kingdom.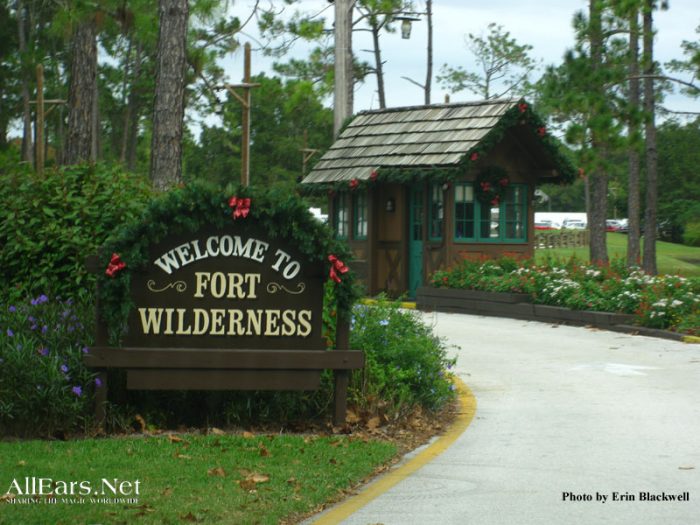 Other recreational activities at Fort Wilderness include archery, canoeing, and horseback riding so that guests can truly enjoy their stay in the great outdoors. This makes Fort Wilderness an awesome resort if you're not planning to spend all of your time in the parks.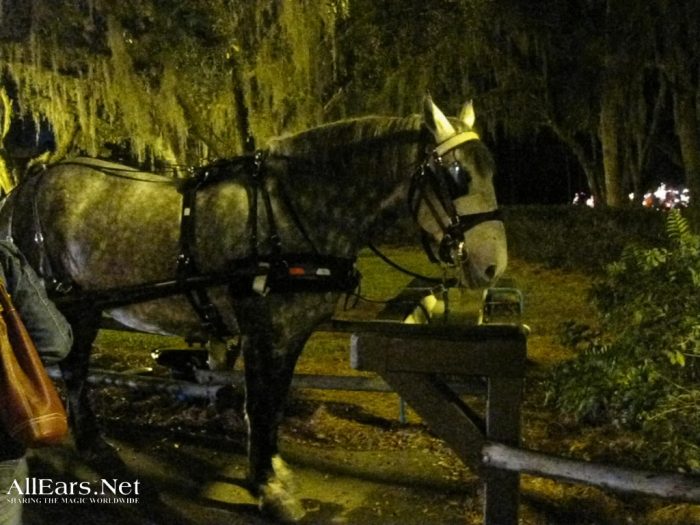 It's also one of only four pet-friendly resorts in Disney World, so if you're traveling with a four-legged friend, you can take them along to hit the trails.
And don't forget: even if you're not looking to camp in an RV or tent, you can book Cabins at Fort Wilderness, too!
Disney's Caribbean Beach Resort
The Moderate Resorts don't often get a lot of love, but Caribbean Beach Resort has plenty to offer. The themes at this resort are super immersive with everything from antique cannons to a pool inspired by an old Spanish fort.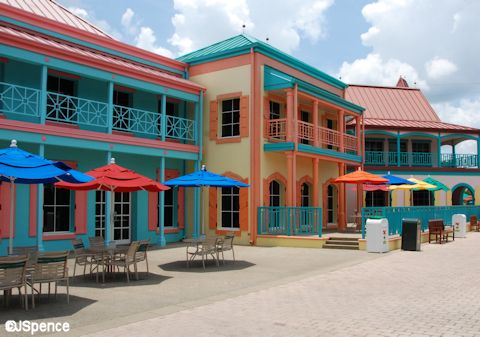 The lobby, Old Port Royale, has recently been updated to have some cool new offerings as well, like three updated and reimagined restaurants!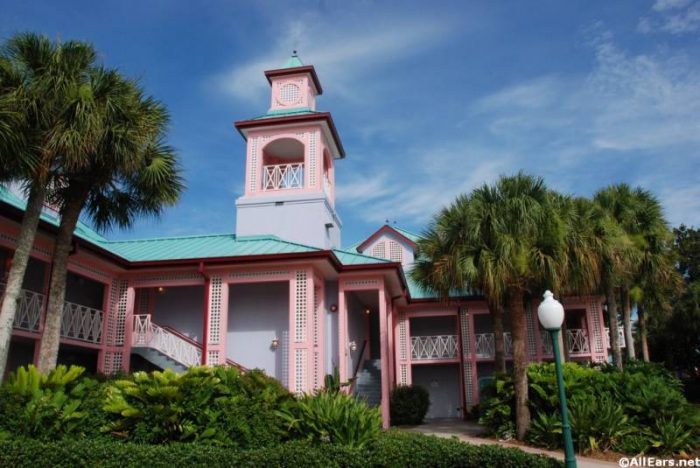 Another update that makes this hotel even more exciting is the addition of Disney Skyliner. Caribbean Beach Resort is the hub for Skyliner, so that means all three lines of the gondola system come and go from the Caribbean Beach Skyliner station. That's a huge coup for getting around Walt Disney World!
Another lesser known option at this resort is the pirate-themed rooms. There are a limited number of rooms here that are intricately themed with pirate-inspired details and can make a vacation feel like a true adventure. Arrgh!
Disney's Coronado Springs Resort
Coronado Springs Resort is designed with Spanish, Mexican, and Southwest American influences, and as such, the hotel has a lot of visually striking details. Arriving at Coronado Springs is an experience of its own. Since its opening in July 2019, Gran Destino Tower has welcomed travelers with a new check-in location that's Salvador Dali-inspired and so impressive.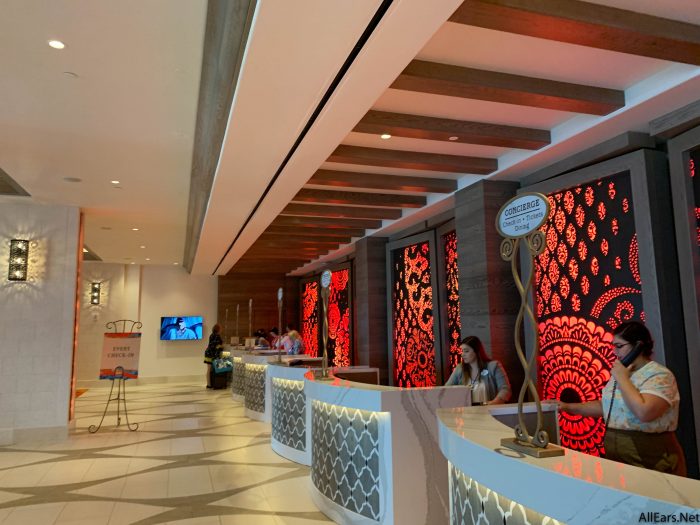 In addition to the new Gran Destino's new centralized role in the resort, the Tower also brought several new dining (and drinking) locations, too. Toledo — Tapas, Steaks, & Seafood is a rooftop restaurant that celebrates Spanish cuisine, and Dahlia Lounge and Barcelona Lounge serve up Spanish coffee, small bites, and quality cocktails. Guests can also drink and dine at Three Bridges Bar and Grill directly on Lago Dorado at the center of the resort!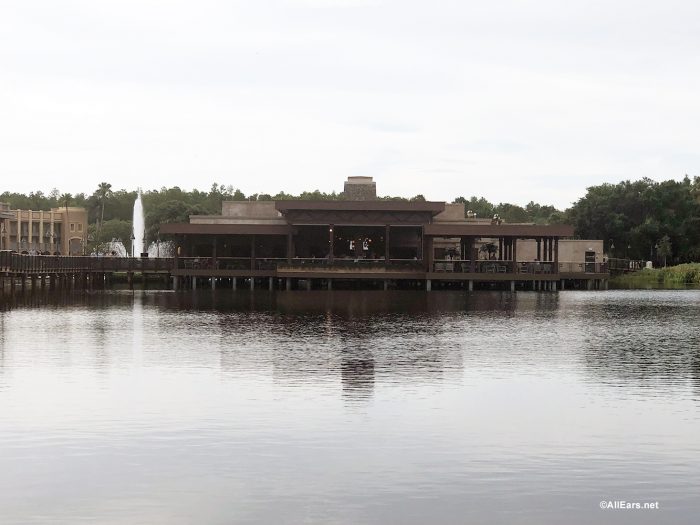 Plus, rooms at Coronado Springs are beautiful, and there's a wide variety of options. From standard rooms to luxurious villas, guests can experience beautiful themes in the details of the rooms. Gran Destino Tower's rooms are new as of July, and the rest of the resort had a recent refurbishment, too.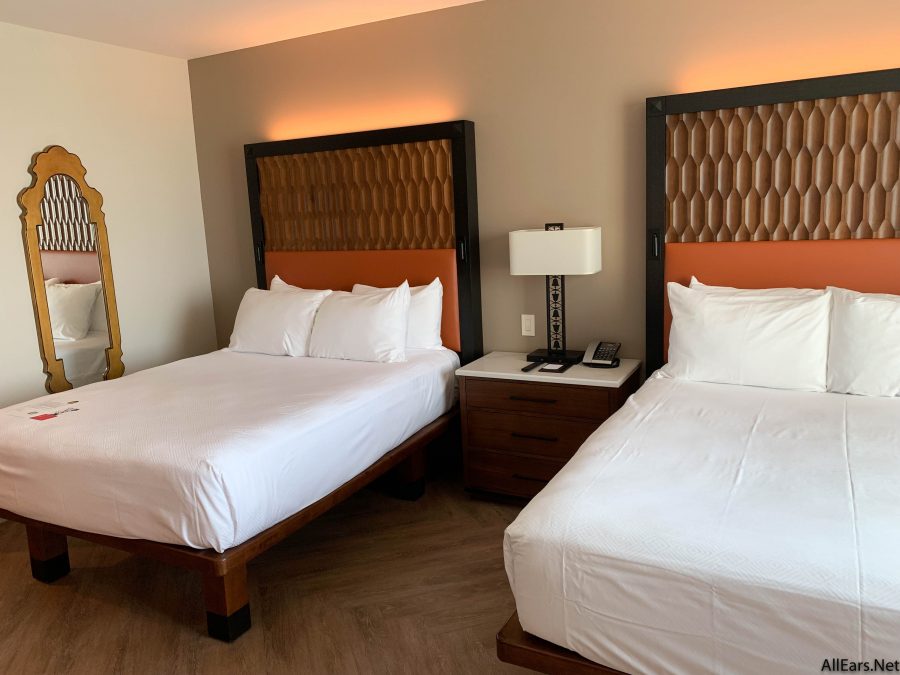 There's also a 46 foot tall Mayan pyramid standing as the centerpiece of the pool, which is a delight for guests of all ages to see.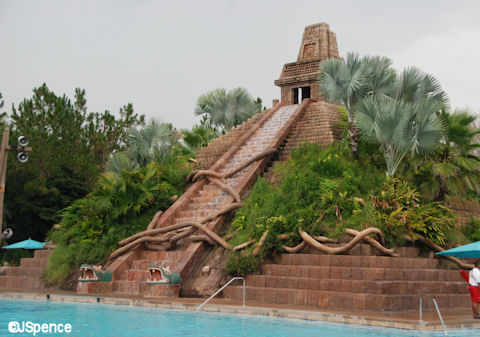 But perhaps the most notable reason Coronado Springs Resort deserves a second look? It offers some Deluxe amenities at a Moderate price. Among these benefits are two fitness centers that can be used by all guests at the resort! The most recent of these is in the lower level Gran Destino and features state-of-the-art equipment!
Disney's Port Orleans Resort
Disney's Port Orleans is perhaps the most underrated of Disney resorts. This Resort is really a two-in-one with both Riverside and French Quarter-themed areas.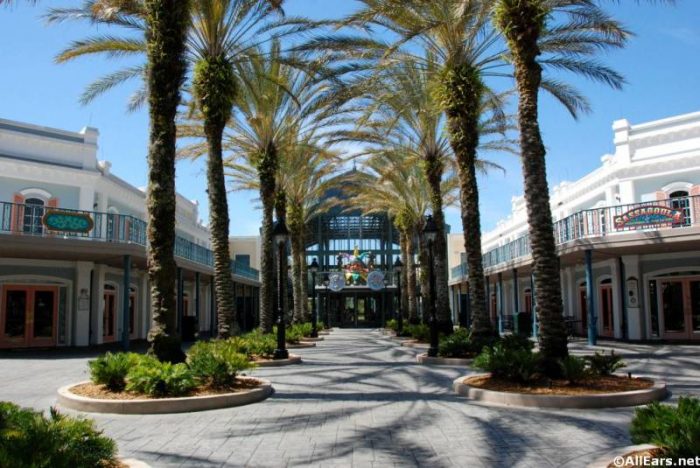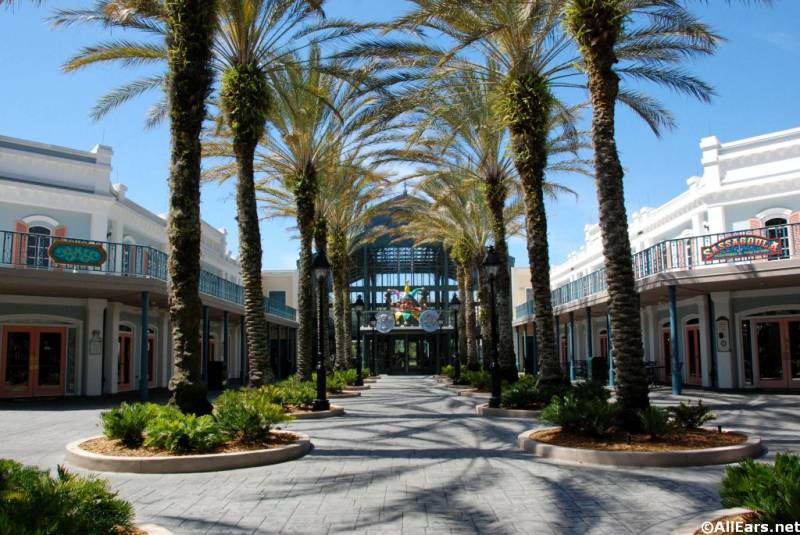 At Riverside, guests are immersed in a world of Southern hospitality and rustic Louisiana bayou charm. The rooms have bayou-inspired details, and you can even opt for Royal Rooms that are princess-themed and feature the influence of Princess Tiana and other beloved Disney characters.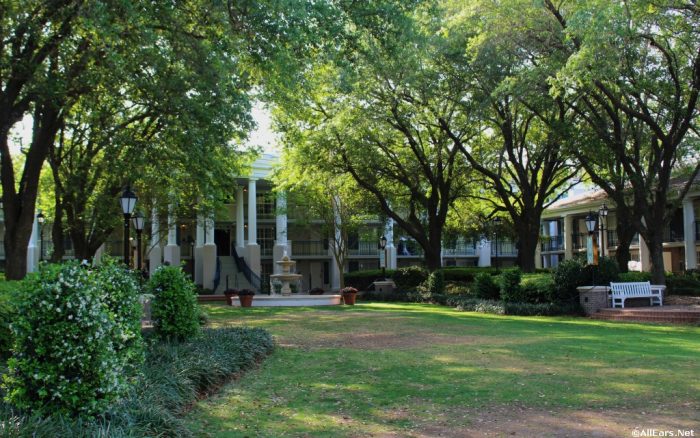 At French Quarter, you'll feel like you're walking the streets of historic New Orleans. The rooms boast a similar southern charm, and the buildings and grounds are meticulously themed for New Orleans French Quarter style.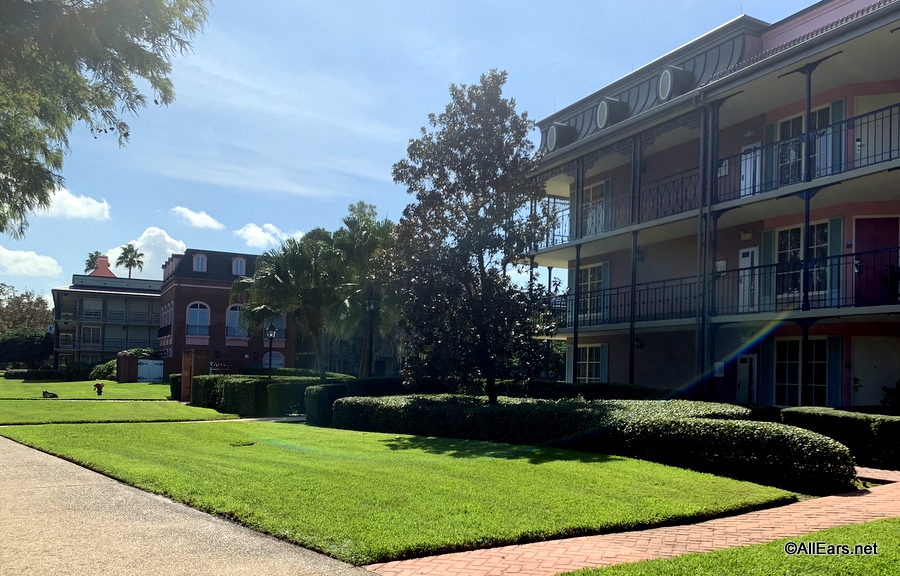 Plus at the Port Orleans Resorts, guests can dine on Creole and Cajun delights and listen to upbeat jazz at Scat Cat's Club, indulge in beignets at Scat Cat Club's Cafe, and even enjoy table service at Boatwright's in Riverside. There are two food courts at the Resort, too.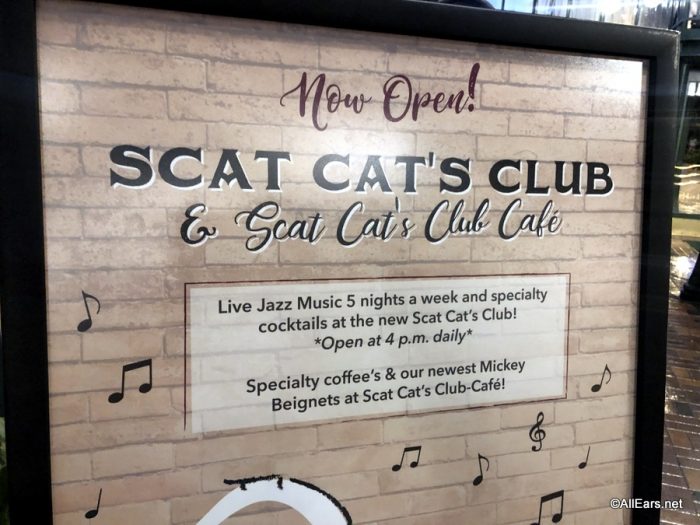 Bonus amenity: guests at either Port Orleans Resort can use the pool at their sister resort. This is great news because Ol' Man Island and the Sea Serpent Pool are seriously cool!
Disney's Wilderness Lodge
Last but certainly not least is Disney's Wilderness Lodge. This resort is easily the most underrated of the Deluxe resorts at Disney, and it's a shame that it's often overlooked. (On the other hand, maybe it's a secret better kept… Let's just keep it between us, yeah?)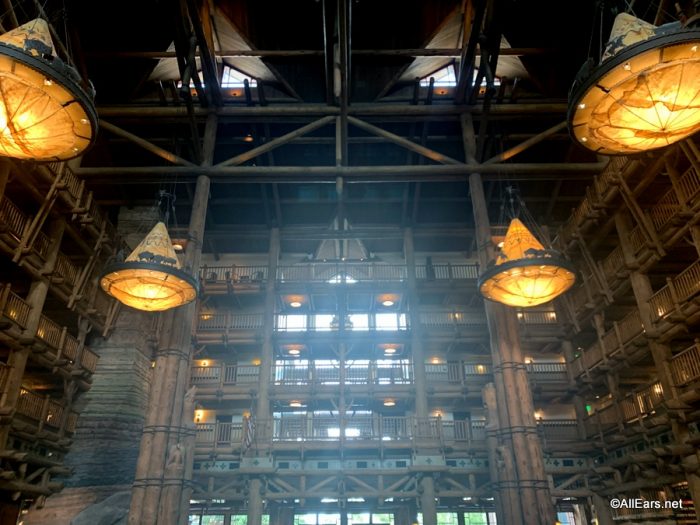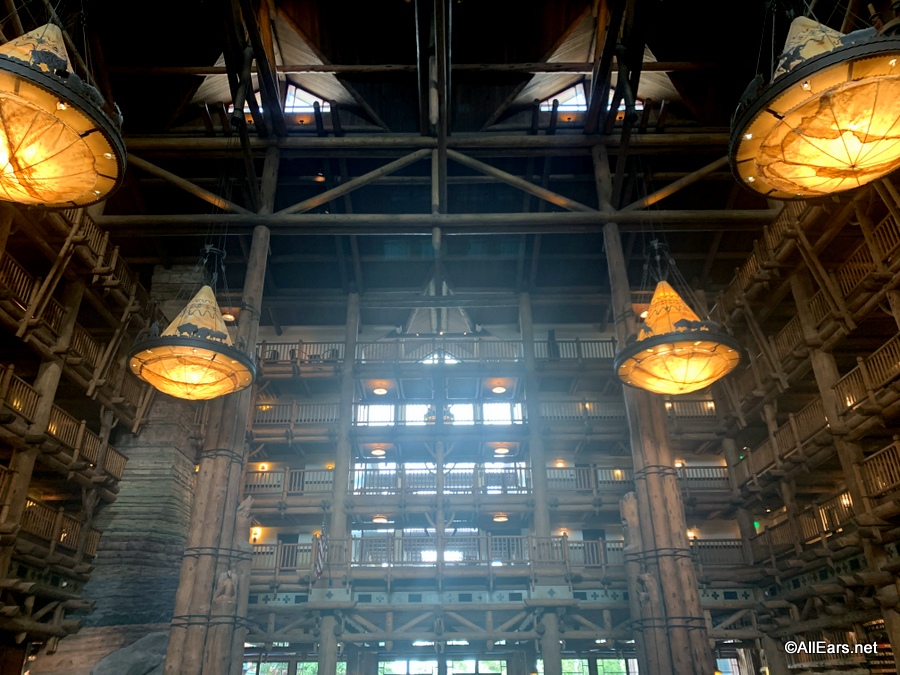 Wilderness Lodge is a resort that celebrates the great outdoors of Northwest America. Its lobby is known for being striking, with towering totem poles and glowing chandeliers. You definitely feel the National Parks lodge vibe which has inspired the space.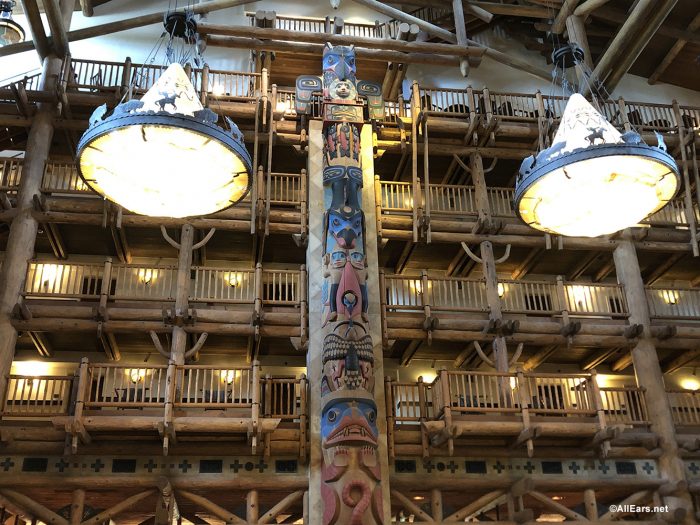 This resort has awesome dining options as well, like a character dining experience with Snow White at Artist Point. A hidden favorite is the Whispering Canyon Cafe where cast members really get into the spirit of sassing customers and entertaining kiddos during your meal. (Need a straw? Here, have twenty!)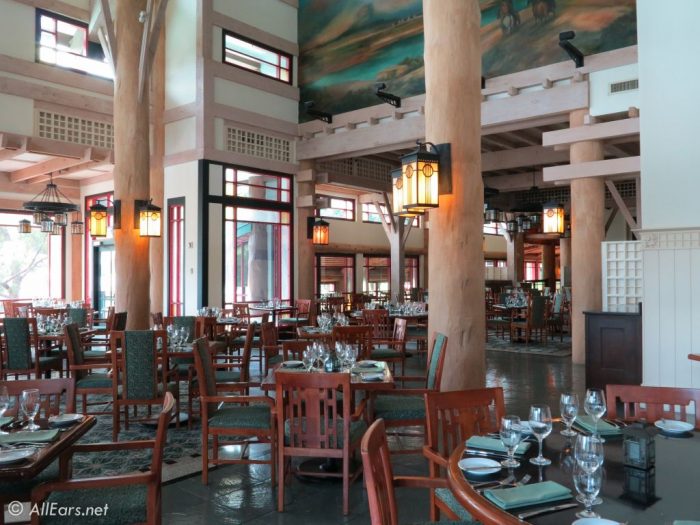 Plus the sprawling Copper Creek Springs Pool looks just like it's built into a real creek and features hot and cold whirlwind spas for adults looking to relax.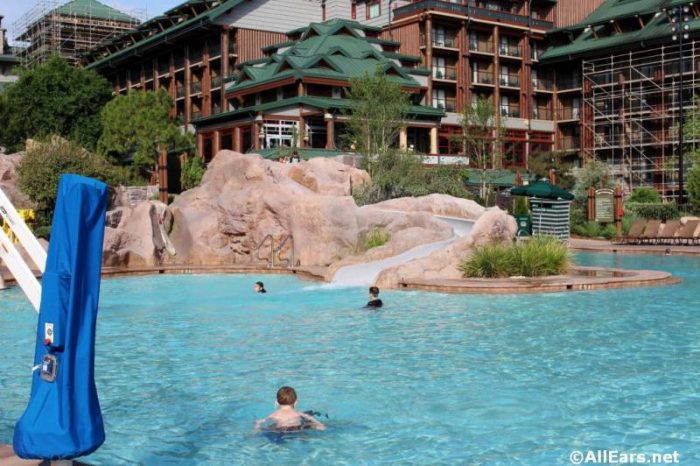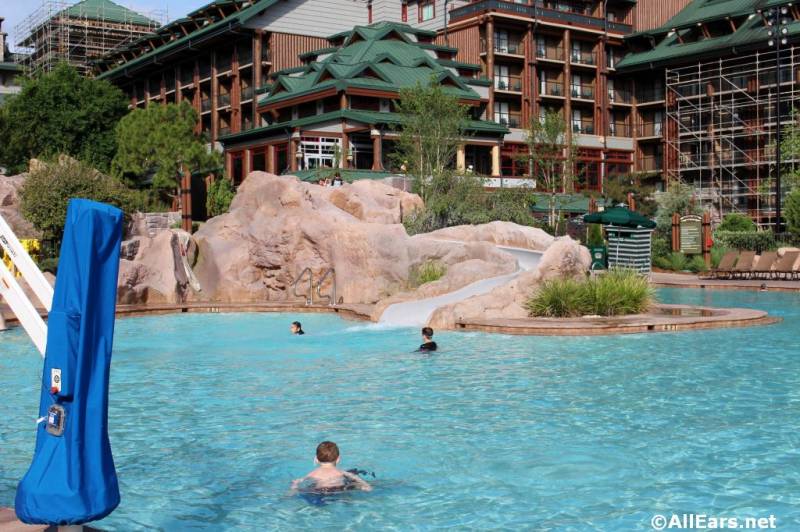 And there's even a geyser at the resort that's made to look just like Old Faithful. The Fire Rock Geyser shoots off every hour on the hourm and the eruptions tend to be a favorite for many guests.
So there's a little AllEars love for some underrated Disney resorts. Do us a favor and click to leave your own reviews of these resorts here on AllEars! Our readers are a fount of information and experiences, and we love to see what you have to share!
Did we miss an underrated favorite? Do you love one of these less-known hotels? Let us know in the comments!
Join the AllEars.net Newsletter to stay on top of ALL the breaking Disney News! You'll also get access to AllEars tips, reviews, trivia, and MORE! Click here to Subscribe!

Want to read more AllEars Reader Reviews or leave one of your own?