On April 23, Chef Wolfgang Puck will bring chefs from his restaurants Spago Beverly Hills, CUT at the Rosewood and Wolfgang Puck American Grill, to present The Spago Experience at Wolfgang Puck Bar & Grill at Disney Springs.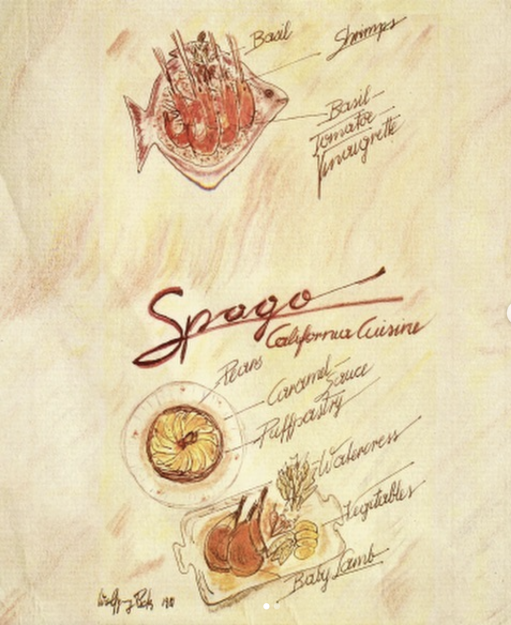 The Spago Experience will be a four-course tasting menu inspired by Spago signature dishes, including Smoked Salmon, Pizza, Tuna Cones, and Wienerschnitzel.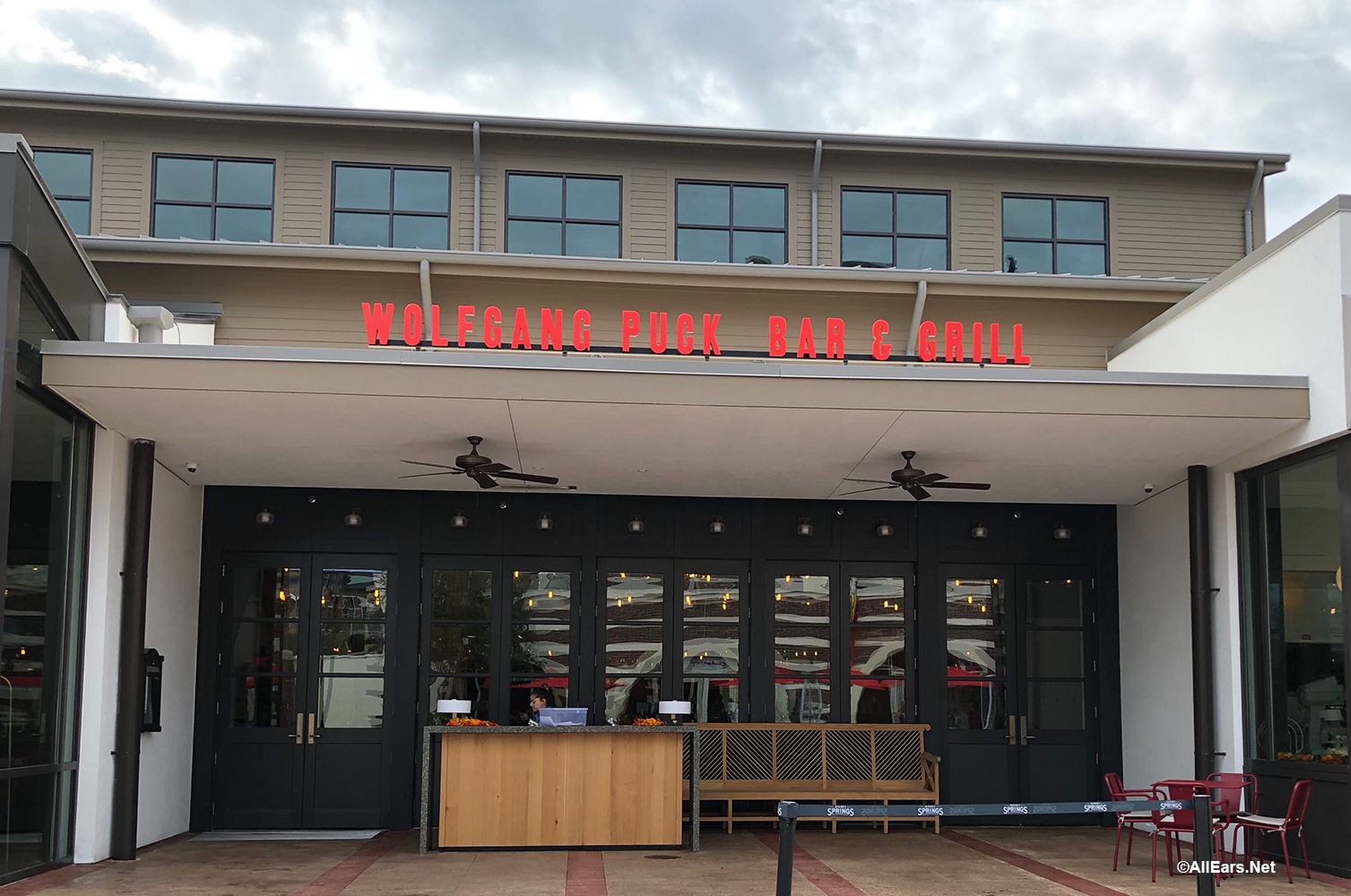 Featured Chefs
The chefs who will be participating in the Spago Experience come from four of Puck's well-known restaurants from across the country:
Michael Tiva – Wolfgang Puck Bar & Grill Disney Springs
Tetsu Yahagi – Spago Beverly Hills
Aram Mardigian – Wolfgang Puck American Grill
Andrew Skala – CUT at the Rosewood, Washington DC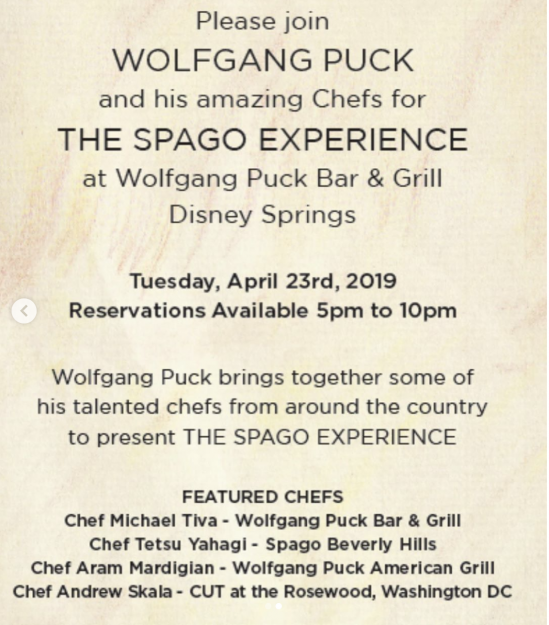 Tickets
Reservations for the Spago Experience will be available on April 23 between 5 and 10 p.m. Tickets for the experience are $98 per person, which does not include beverages, tax or gratuity. Those will be added to your final check the night of the event. Your $98 deposit will be applied to your final total. Tickets will sell out fast — click here to purchase yours! 
Four courses by Wolfgang Puck and his chefs? We're saying heck yes! Are you? Let us know in the comments below!
Stay on top of all the latest Disney news! Click below to subscribe to the AllEars® newsletter!