Discovery Island Trails Animal Kingdom
Discovery Island Trails Highlights:
Walking trail near the Tree of Life
Discover unique animal exhibits such as kangaroos, birds, and lemurs
Weave through the roots of the Tree of Life in this underrated attraction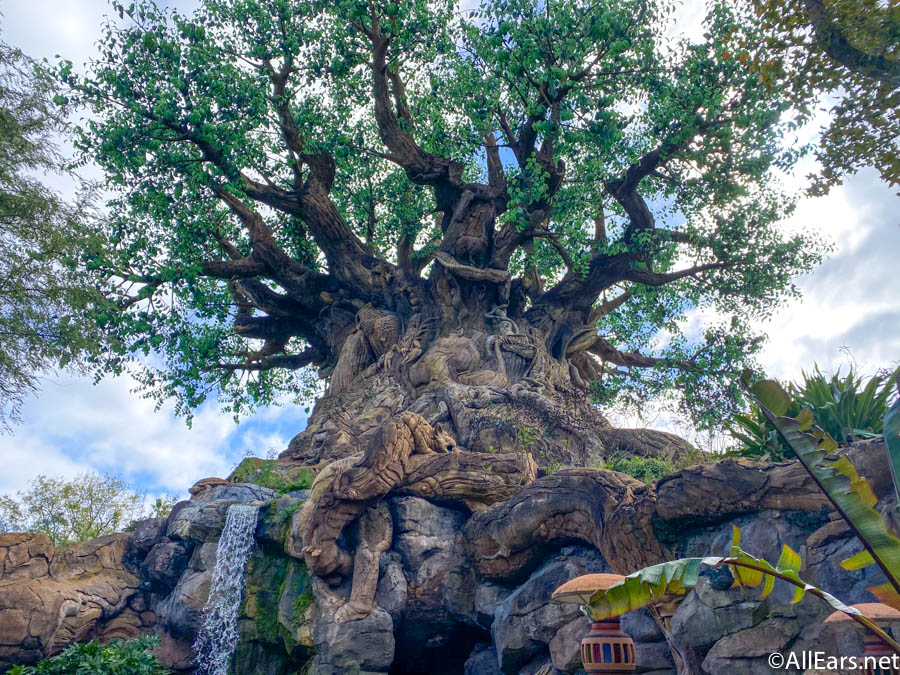 INTRODUCTION
The Discovery Island Trails are the best kept secret that you'll find on the Animal Kingdom Guide map.
These are beautifully landscaped paths and trails around the base of the Tree of Life that contain small animal viewing areas. Here you will find the likes of lemurs, Saddle-billed Storks, Macaws, kangaroos, and much more.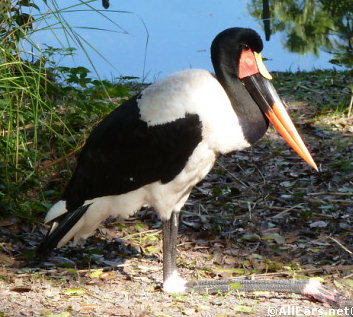 ATTRACTION
The Discovery Island Trails are an often overlooked great place to view some animals, as well as the Tree of Life!
The main entrance of the trail is on the right-hand side, past the Tree of Life, as you're walking towards Africa.
The trails weave around in a semi circle, and exit near the It's Tough to Be a Bug exit — though you can also turn around if you'd like to exit where you started.
Here is a listing of some of the animals and birds you may see in the Discovery Island Trails:
African Crested Porcupine
Asian Small-clawed Otter
Blue & Yellow Macaw
Galapagos Tortoise
Greater Flamingo
Green-winged Macaw
Lappet Face Vulture
Lesser Flamingo
Red Kangaroo
Ring-tailed Lemur
Saddle-billed Stork
West African Crowned Crane
White Stork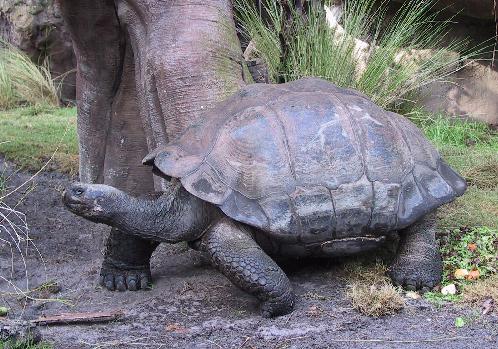 KIDS AND CHARACTERS
Pocahontas has a meet and greet on the Trail. She is typically standing on the backside of the Tree of Life, near the entrance across from Creature Comforts.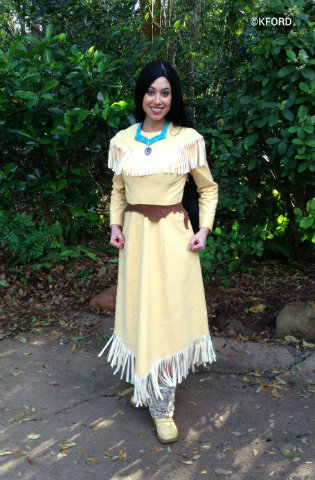 INTERESTING FACTS
The Discovery Island Trails were originally called the Tree of Life Gardens and then the Discovery Island Gardens.
Archives (no longer part of Animal Kingdom)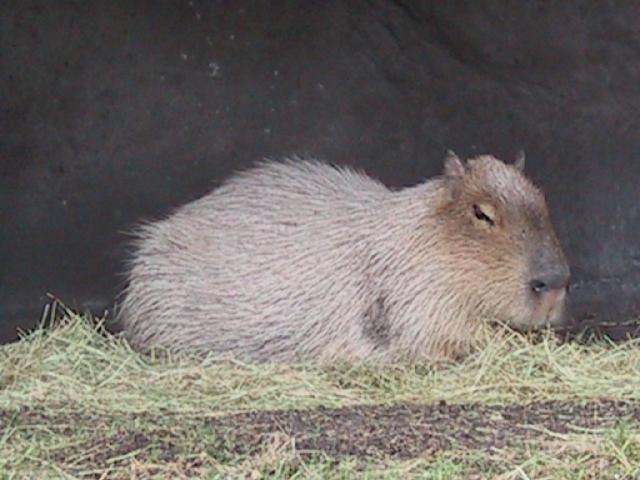 Capybara – the largest living rodent in existence. One was laying out in the sun, sleeping. The other was enjoying the shade back in a sheltered area. The digital camera really showed its stuff here and you can see the regular, 2x and 4x zoom of the same photo.
Capybara are semi-aquatic and native to South America. They are most active in the early morning and evening; although some can be quite nocturnal. They live 8 – 10 years in the wild and are herbivores. The capybara will dive into the water to escape the Jaguar, it's predator!