Walt Disney World is full of tiny details — it's what make the lands so immersive and fun to visit over and over. And there is no detail that's as fun to search for as Hidden Mickeys!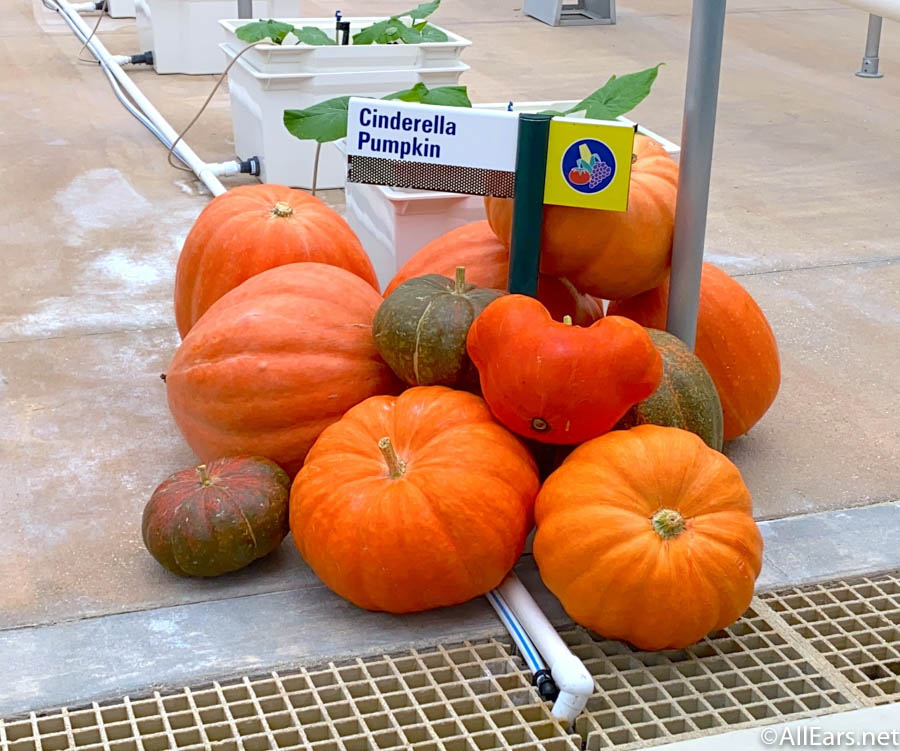 Hidden Mickeys are cleverly hidden designs all over Walt Disney World — on rides, embedded in the ground, painted on walls — you name it, it can be a Hidden Mickey! They can be simple three circle designs, harder-to-spot profiles, or fully designed Mickeys. And they can be pretty obvious, like the pumpkins above, or really hard to spot! Which is what we're going to be sharing today!
Here are seven of our favorite, hard to spot Hidden Mickeys!
1. Steamboat Willie 
This is my favorite Hidden Mickey ever — it's a doozy to see, but once you do, you can't unsee it!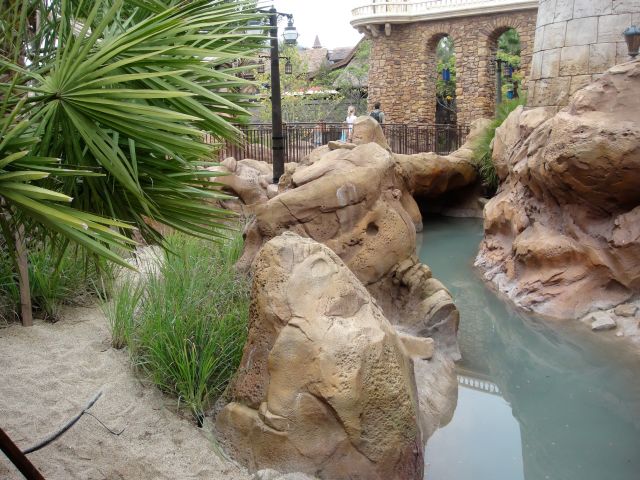 Head to the exit of Under the Sea – Journey of the Little Mermaid in Magic Kingdom. You'll see a gathering of rocks on the water — line them up correctly and it makes Steamboat Willie!!
He's profile and steering the wheel in his iconic fashion. Start at the rock closest to us — that's his front leg and half of his pants (look for the circle button). The next rock has his back leg, other half of his shorts, outstretched arm, and face flat on the rock (look for the nose pointing out!). His hat is farthest away but tops his head, and to the left is the steering wheel.
Can you see it?
2. A Terror-fying Plush
Our next Hidden Mickey is actually a plush, hiding in an iconic hotel!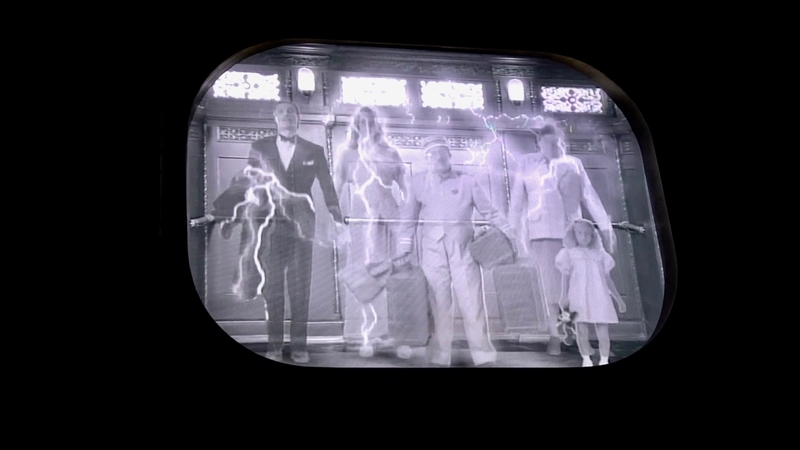 During the Tower of Terror pre-show look at the little girl as her family enters the fateful elevator — see what's in her hand? That's right, a vintage Mickey plush!
3. Profile Drop
I know it's hard to think of anything but the fall coming your way, but there's a great hidden Mickey on Splash Mountain!
Just as you're about to drop, look to the left side of the rock walls! It's a profile Mickey looking at you — see his nose?
4. Text Track
This is perhaps the most clever of all! Next time you're on Test Track, take a look at the car blueprints as you're getting efficiency scanned.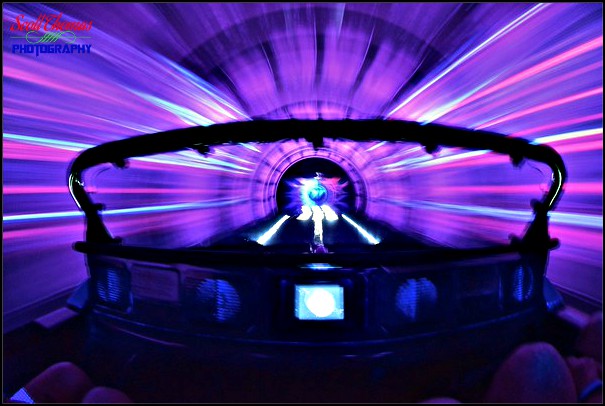 Behind the car on the schematics,  you'll see a url. Go head and type it in — it'll bring you to a small photo of a classic three-circle Mickey!
5. Think Pink
When riding Kilimanjaro Safaris, you're probably too distracted by actual animals to be looking for mice. But you're staring right at one of the biggest Hidden Mickeys as you ride along, and might not even notice it!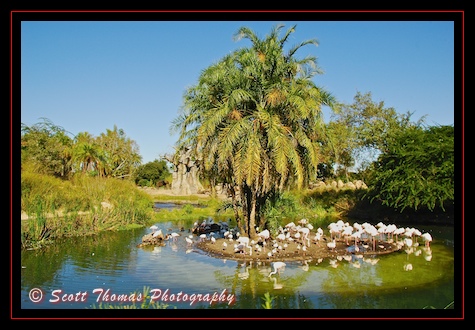 The island of flamingos is a giant hidden Mickey! Have you seen it?
6. Mickey in the Lights
Of course there are tons of hidden Mickeys on Mickey's first attraction, Mickey and Minnie's Runaway Railway!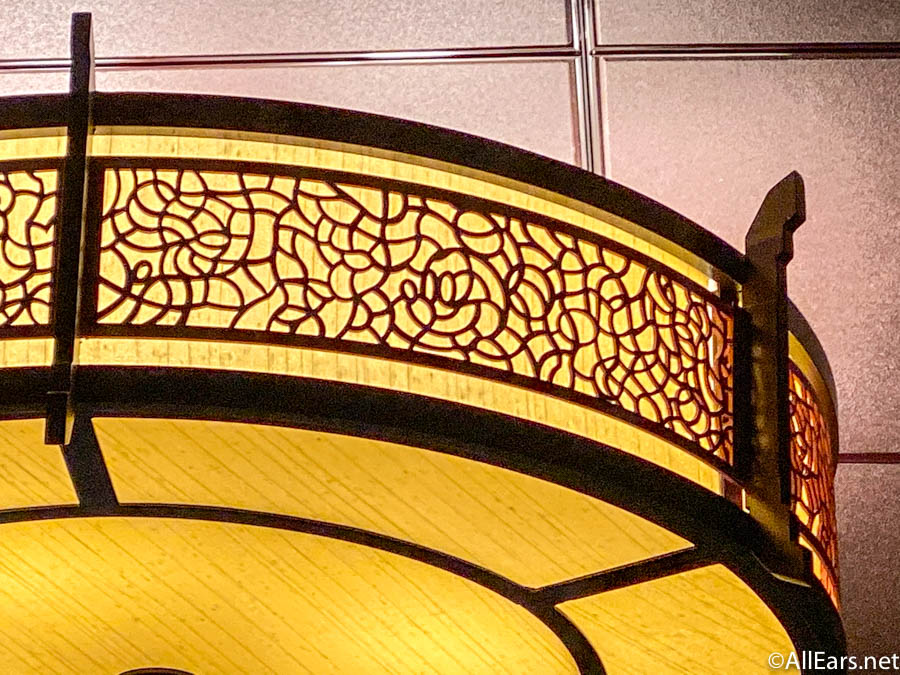 Some are more obvious than others — but this one in the light is tricky to spot! Can you see it?
7. A Hidden Fairy
Ok, this isn't a hidden Mickey — but it's still a great hidden character to look for!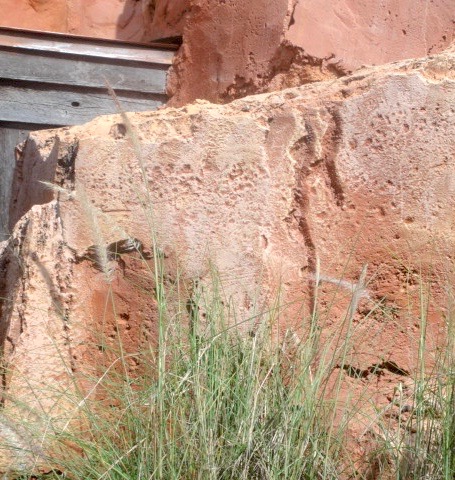 As you exit Big Thunder Mountain Railroad, look for a familiar fairy in the rock work! Do you see Tinker Bell?
Have you looked for Hidden Mickeys in the parks? What's your favorite? Let us know in the comments!
Want More AllEars? You know you Do! Follow us on social media!