Under the Sea ~ Journey of the Little Mermaid Fantasyland Magic Kingdom
Under the Sea – Journey of the Little Mermaid Highlights:
Slow moving attraction that takes you through scenes from The Little Mermaid
Impressive animatronics and iconic soundtrack make this a wonderful family attraction!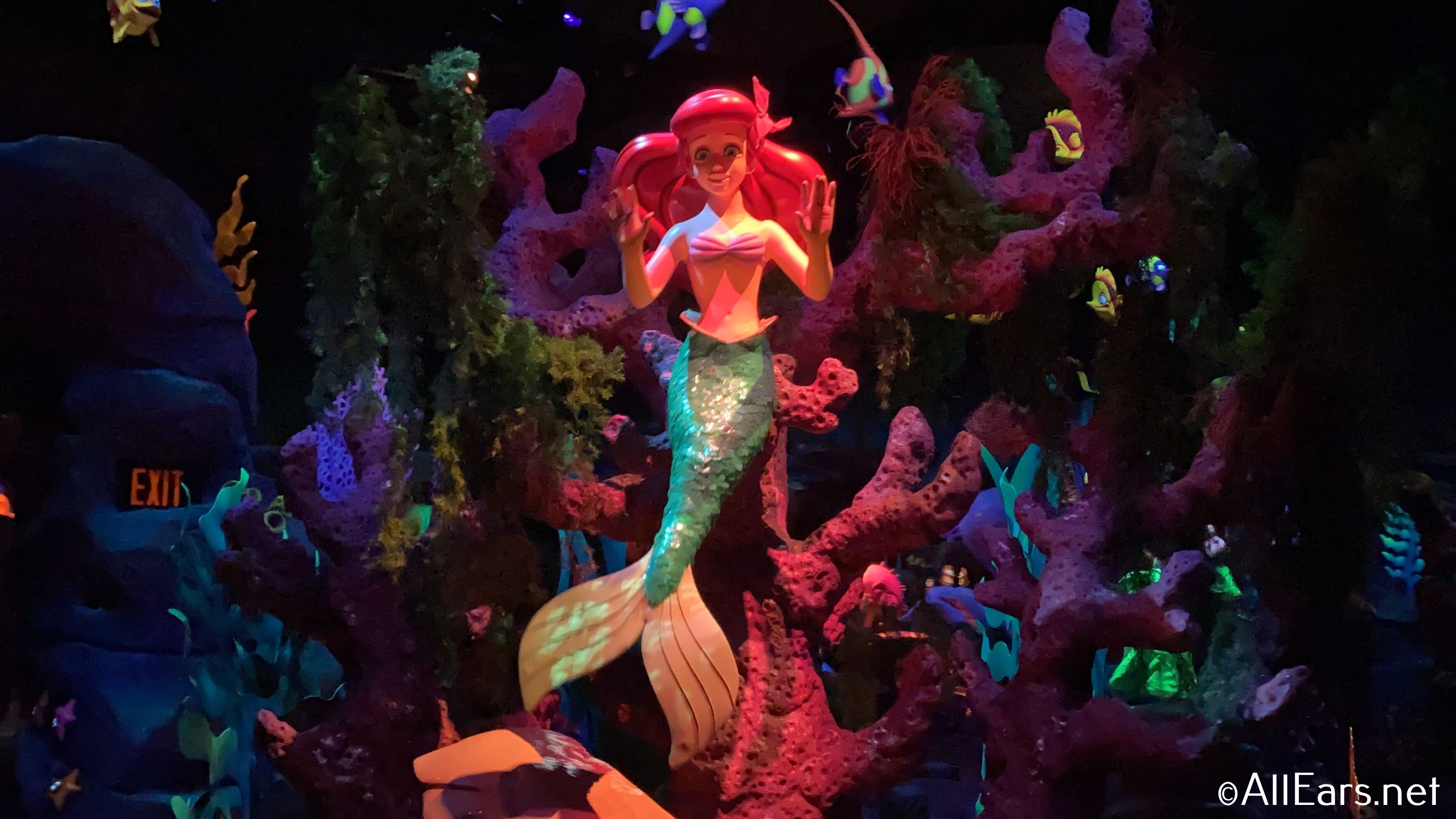 INTRODUCTION
Under the Sea — Journey of The Little Mermaid at the Magic Kingdom allows visitors to dive beneath the waves to relive the 1989 Disney classic animated story of "The Little Mermaid."
It is located in Fantasyland, between Gaston's Tavern are and Ariel's Grotto.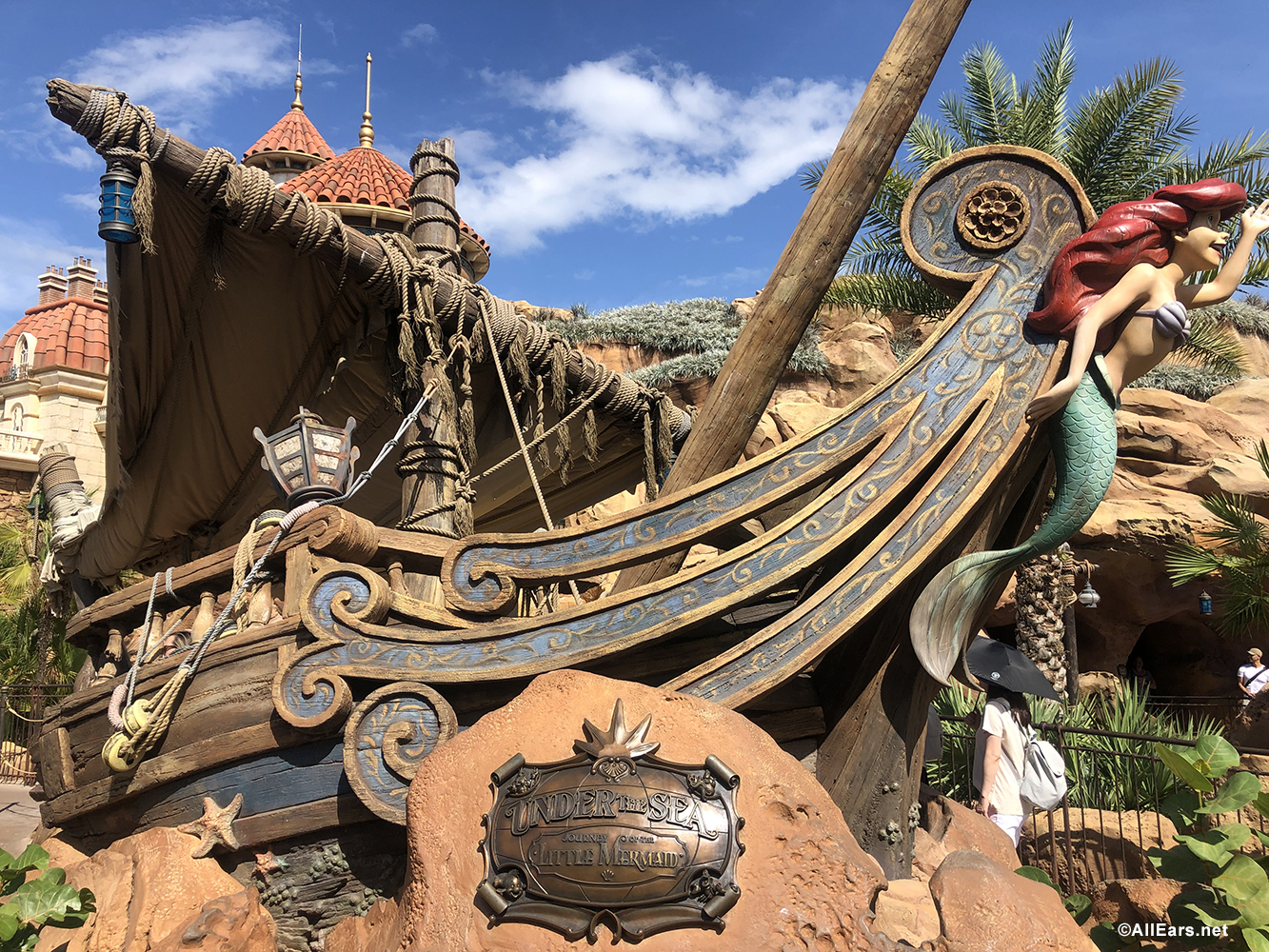 ATTRACTION
QUEUE — Guests can view beautiful waterfalls and shells, and play a interactive game with the crabs! When you see them on the screens, they will stop with thingamabobs they find. Point at them if they are holding something valuable. As you enter a grotto, you'll see Scuttle who tells stories and jokes.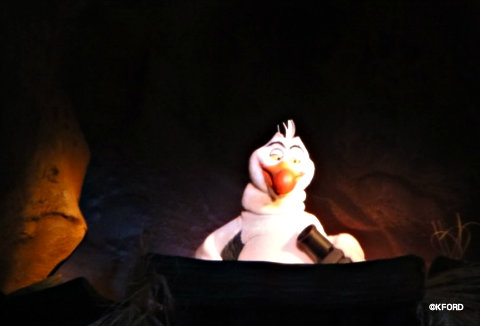 ATTRACTION —. Under the Sea is an omnimover attraction, meaning guests step onto a moving sidewalk prior to boarding the ride vehicles (Like Peter Pan's Flight or Haunted Mansion). Guests board the ride in clamshells that seat two to three guests.
The clamshells take you under the sea — slowly turning to show you various scenes. At one point, you tip backwards slightly to go under the water.
You'll see Ariel in her treasure trove singing "Part of Your World," a cornocopia of fish dancing to "Under the Sea," a close encounter with Ursula as she sings "Poor Unfortunate Souls," a moonlit boat ride with Eric and Ariel as Sebastian sings "Kiss the Girl," and finally, Eric and Ariel waving goodbye to King Triton on their wedding day.
It's a fun and bright attraction, that will delight anyone who's a fan of the film!
RIDE LOGISTICS
Lighning Lane access for Under the Sea — Journey of The Little Mermaid is available with the purchase of Genie+. However, the standby queue is usually shorter than most attractions in Magic Kingdom.
There are no height requirements for this gentle ride, which lasts about seven minutes.
Guests with special needs must transfer to a standard wheelchair to board this ride. If you need the moving sidewalk to slow or be stopped to board, speak to a Cast Member.
An audio description is available for visually impaired guests, and those with hearing loss can use handheld captioning devices.
The Clamshells can sit up to three guests, depending on size. (For example, two adults and a small child.)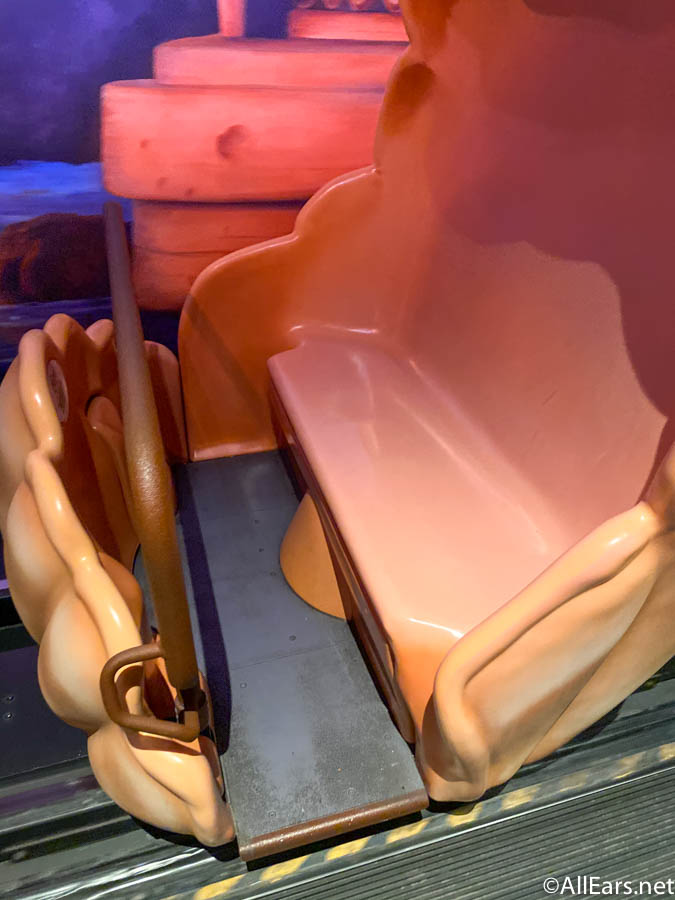 KIDS AND CHARACTERS
The Little Mermaid is waiting for her friends in Ariel's Grotto, to the right of the attraction. In this location, Ariel is wearing her mermaid tail and top, and guests will notice some treasures surrounding her.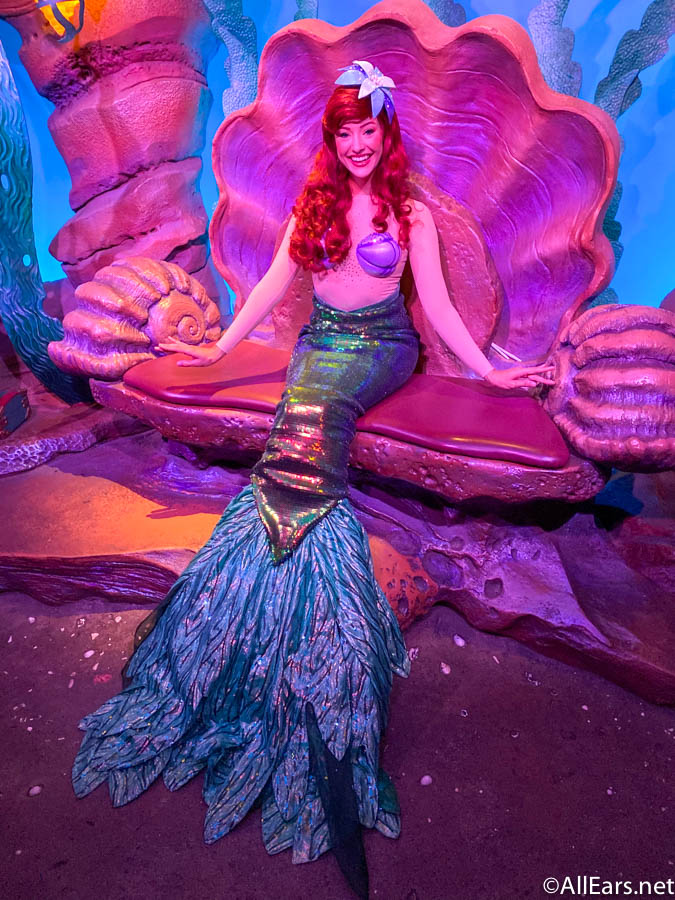 Character Meet and Greet FAQ!
Magic Kingdom Characters At A Glance
DINING
Across from the attraction entrance, you'll find Prince Eric's Village Market. This small snack stand offers a few treats, such as a Mermaid Donut, Slushes, Fruit, and a Jumbo Pretzel.
They also sell a small selection of The Little Mermaid merchandise, such as dolls and toys.
INTERESTING FACTS
There are 183 characters in Under the Sea ~ Journey of The Little Mermaid. More than 70 percent of them are featured in the "Under the Sea" scene.
The Audio-Animatronics figure of the sea witch Ursula is 7 1/2-feet tall and 12 feet wide.
If the grand mural in the load-in area were turned on its side, it would reach a depth of more than 14 fathoms.
More than 20,000 live and artificial plants decorate the attraction, inside and out.
Those who have been to Disney California Adventure quickly will realize that Walt Disney World has adapted The Little Mermaid — Ariel's Undersea Adventure, which opened in June 2011 and has been popular ever since.