When 2021 rolls around, we can't wait to head to the attractions that Disney has in the works.
On top of Remy's Ratatouille Adventure and the Guardians of the Galaxy: Cosmic Rewind coming soon to EPCOT, the TRON Lightcycle  Run Coaster is also in progress in the Magic Kingdom.
Well, we've got a look at another construction update on the Tron Coaster as Disney World continues to move forward with its hopeful 2021 opening date!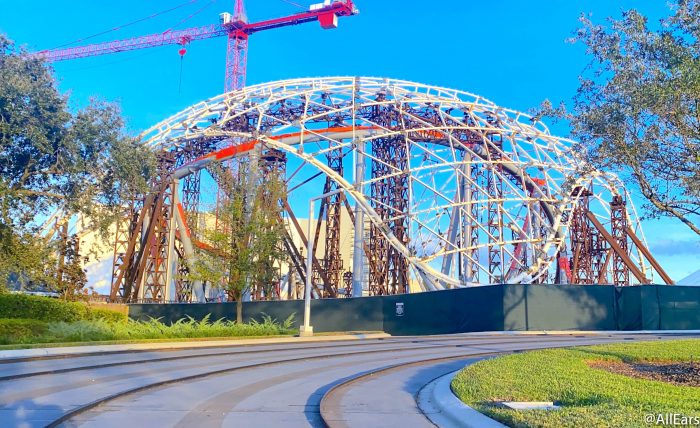 Since the track will have a canopy included in the Grid that guests will travel through, the construction has started to make the outer part of the attraction that will light up in the night.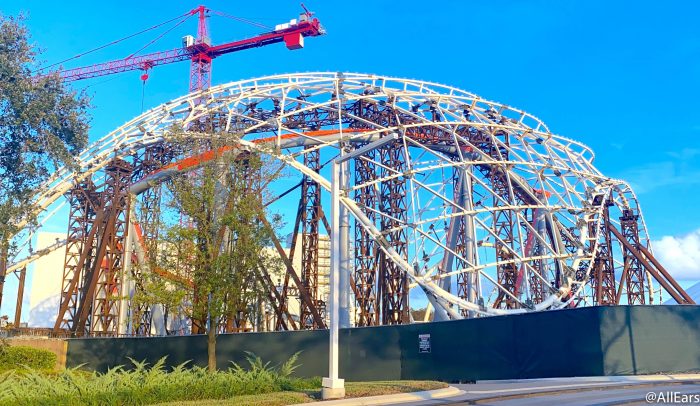 Although we've seen mostly track in place, there's now a clearly defined section of canopy, which makes us SUPER excited about the finished product coming soon.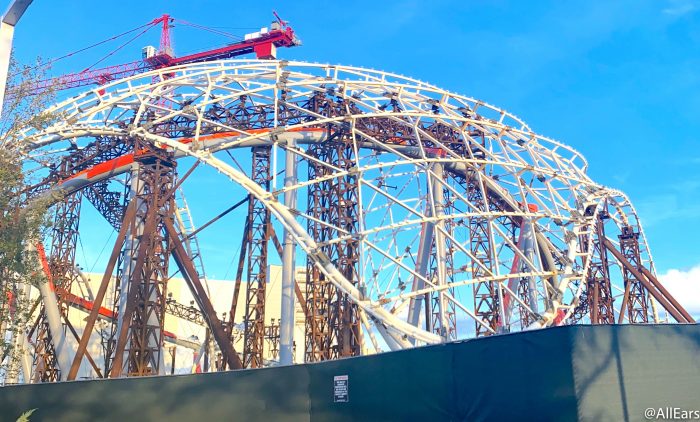 We are even more excited to see all the upcoming Disney attractions, restaurants, and more that are coming to the parks! And, we'll be sure to keep you updated on the construction happening in Disney World soon!
What upcoming project are you the most excited about in Disney World? Let us know in the comments below!