In the expansive world of Walt Disney World snacks, there are bound to be several runaway hits. And over the years, we've had some stellar snacks, both savory and sweet!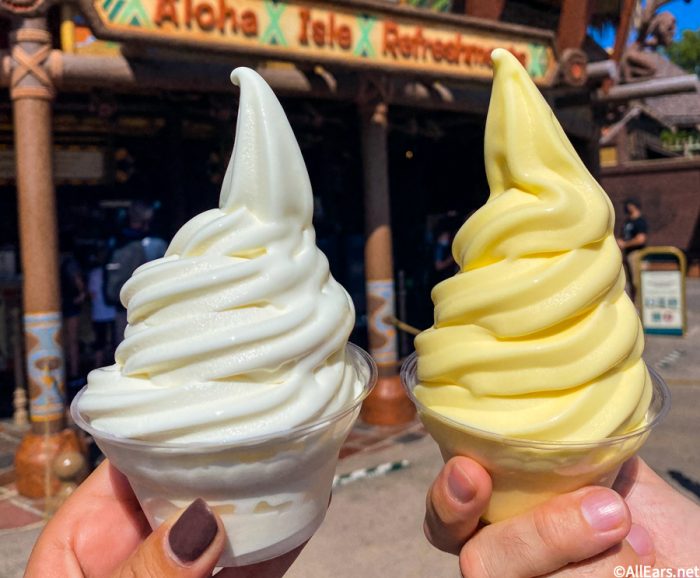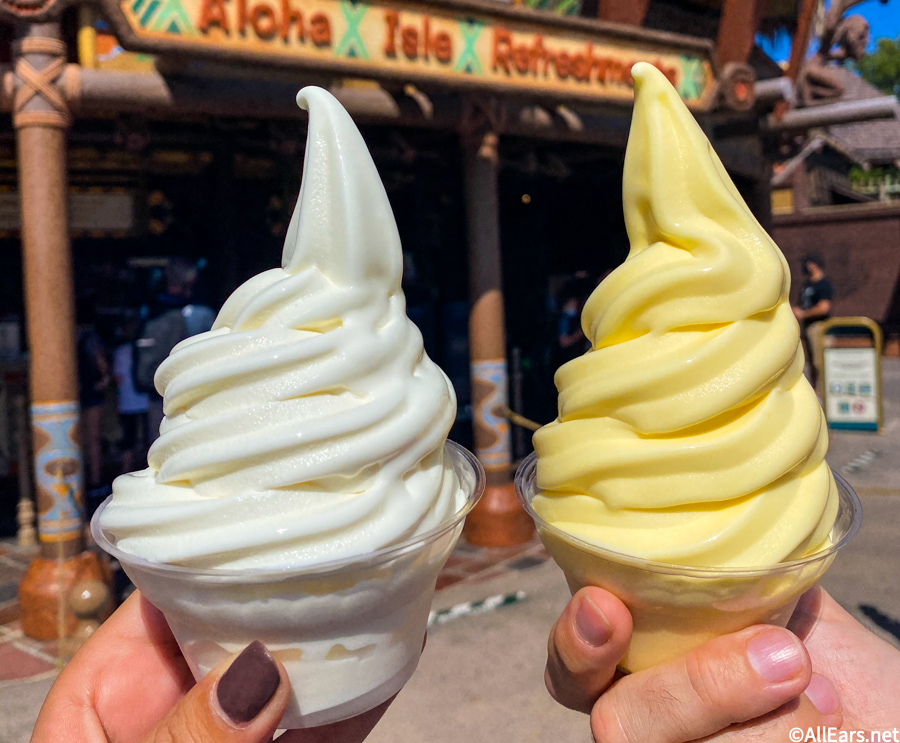 On the other hand, with SO many snacks out there, we've often wondered what Disney was thinking when they decided to break the mold and introduce treats that were a little, well, different.
Here are nine of the WILDEST snacks we've seen in Disney World!
"Poop" Candy
We're starting off strong with this list by heading to Zuri's Sweets Shop in Animal Kingdom! Technically, the snack we're talking about here was called "Match the Species," where you would be served a series of chocolate fudge, rolled into balls which resembled, well…you get the idea. We aren't sure how many people were in the room when this snack was given the green light, but we can't help but wonder what Disney had in mind when they thought "poop" snacks would be a runaway hit!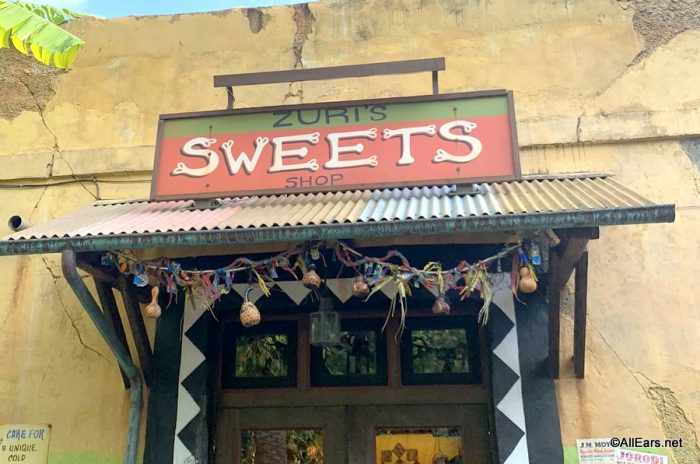 Dried Fish Snacks
Up next is a series of pre-packaged snacks you can purchase at Mitsukoshi in EPCOT. Mitsukoshi is filled with a ton of interesting merchandise as well as snack items direct from Japan, including a few items you may have never seen before! Here, you can purchase dried fish snacks (yes, we mean REAL fish), but it doesn't stop there. You can also challenge yourself to try Dried Crab, Squid Pea Snacks, and Shrimp Chips.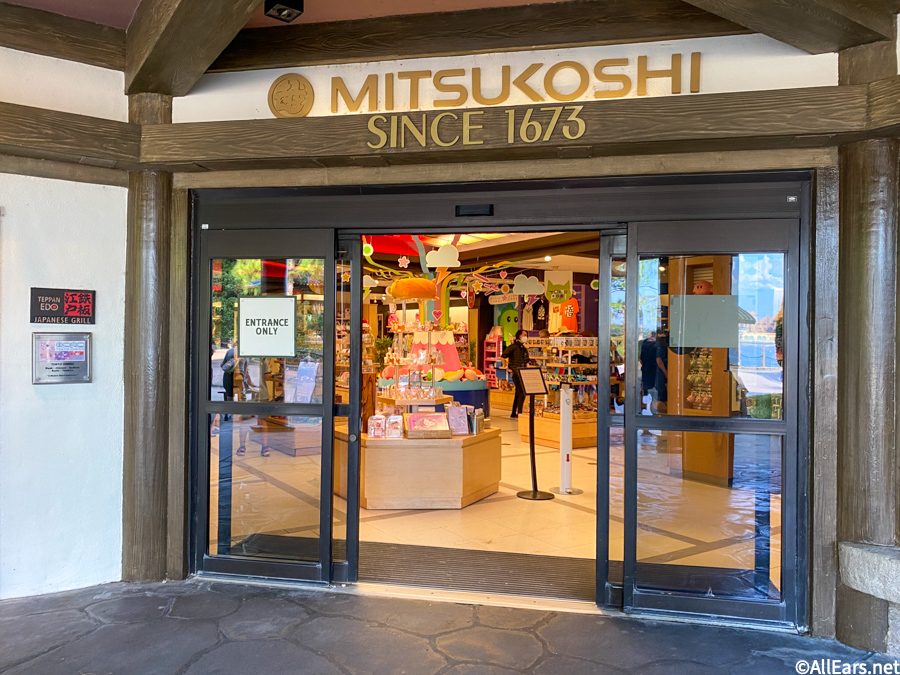 Rodian Ration
For the next three items on our list, we're heading to Oga's Cantina in Star Wars: Galaxy's Edge! The Rodian Ration is one of the few food items you can order here, and this one even comes with alcohol! Specifically, this small plate (uhhh, petri dish!) is a gelatin of Tito's Handmade Vodka, Dekuyper Pucker Sour Apple, Green Apple, Sprite, and Boba Balls! It's not every day you come across an alcoholic food item!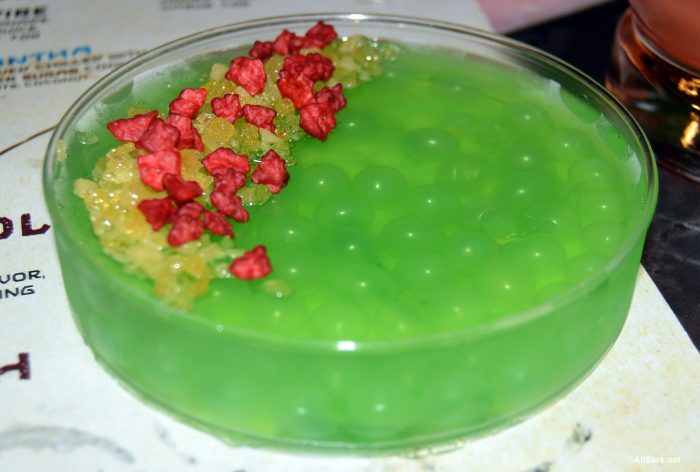 Fuzzy Tauntaun
You'll need a beverage to wash down Rodian Ration, and, BOY, do we have a wild drink for you! The Fuzzy Tauntaun is a mixture of Cîroc Peach Vodka, Bols Peach Schnapps, Simply Orange with Tangerine, Pure Cane Sugar, and let's not forget the "Buzz Button Tingling" Foam. That foam isn't just any foam. Its properties will cause your mouth to go numb for a few moments. While the drink itself is quite tasty, it boggles our mind to know that Disney imagined up a drink that gives your mouth the same sensation as when you go to the dentist's office!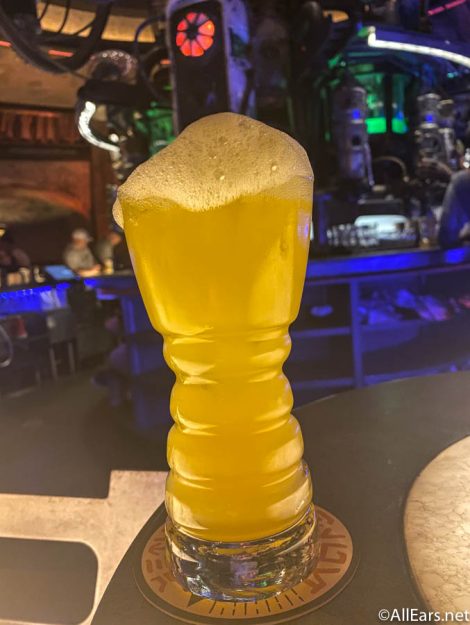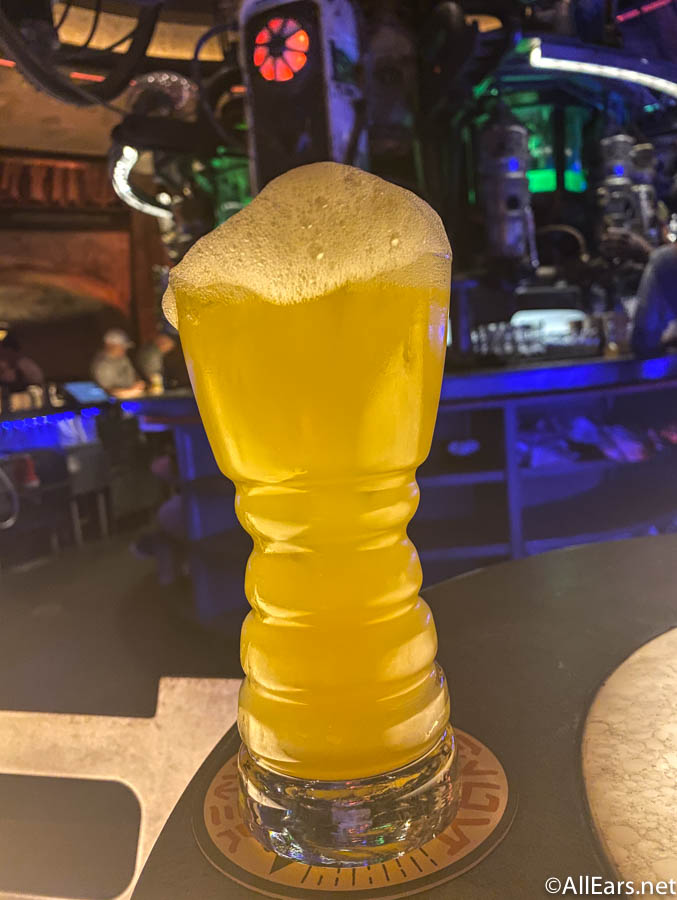 Happabore Sampler
Perhaps the WILDEST item you can find at Oga's Cantina is the Happabore Sampler. In simpler terms, this is a charcuterie board of sorts. But this isn't your typical charcuterie board you can find over at Baseline Taphouse. No, this is out of this world. Sure, it comes with all the fixin's you would expect in a charcuterie board: Cured and Roasted Meats, Cheese, and Pork Cracklings. But…it doesn't quite LOOK like anything that came from this planet.
Sushi Donut
EPCOT's International Festival of the Arts features some visually stunning snacks inspired by dishes from around the world. At Takumi Table in the Japan Pavilion, you could order up a Sushi Donut! This dish is music to a sushi lover's ears, but when it comes in the shape of a donut, we can't help but feel like it's supposed to taste like something that it's not! But rest assured, this is just sushi in the shape of a donut…no tricks here!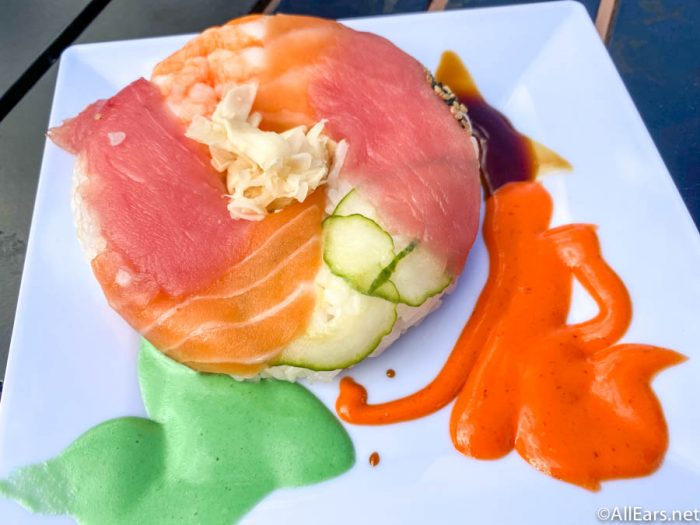 Gummy Worm Mac and Cheese
In Disney Springs, you can find a few walk-up food trucks and counter service locations that serve some of the best food in the whole shopping and dining district! One of those locations is the Mac & Cheese truck. Sure, you can bet on finding some delicious dishes here, but did you know you could find a dish that includes two ingredients that frankly should NEVER be served together? We're talking about Gummy Worm Mac and Cheese!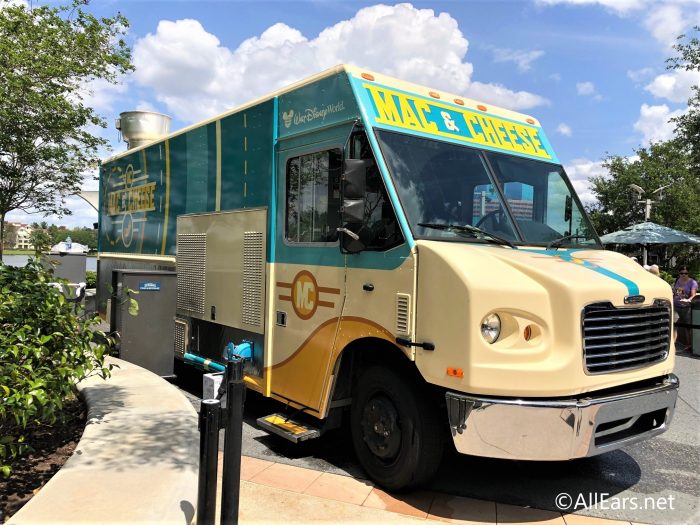 Space Sandwich
The next item on our list actually sounds pretty amazing on paper. The Space Sandwich debuted during the Guardians of the Galaxy-inspired Awesome Mix Live event at EPCOT. This was a pulled pork sandwich topped with crispy onions and served on a brioche bun. Sounds tasty, right? That's exactly what we thought, too, until we were handed our lunch. Turns out the brioche bun was dyed blue, resulting in a sandwich that looked more MOLDY than edible!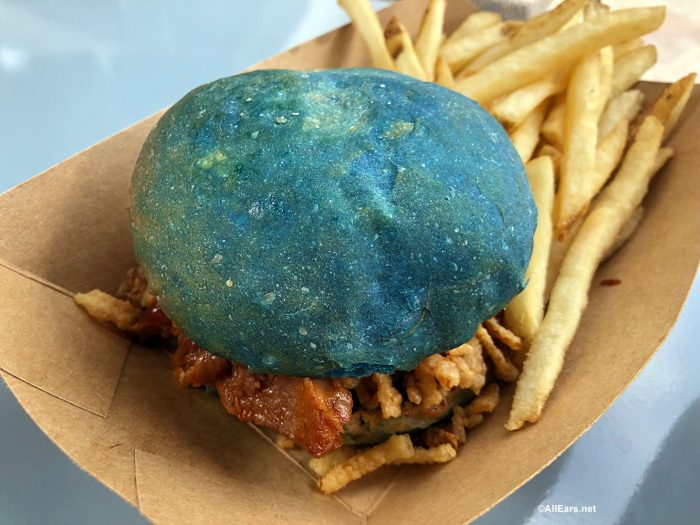 Poor Unfortunate Soul
Last but certainly not least is this year's Poor Unfortunate Soul float from Storybook Treats. We thought we had tried just about every frozen treat flavor there was, but then Disney proved us very wrong when they unveiled cream cheese (yes, like the smear you add to your morning bagels) soft serve. Mix it with black raspberry syrup and Coke, and you've got yourself one eyebrow-raising dessert.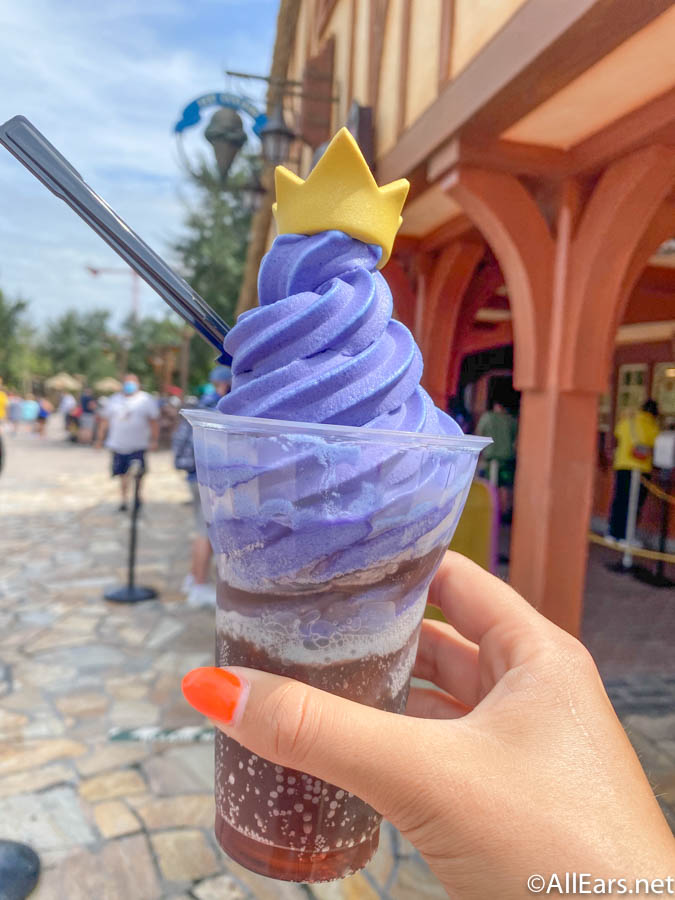 What is the WILDEST snack you've ever had in Disney World? Let us know in the comments!
Join the AllEars.net Newsletter to stay on top of ALL the breaking Disney News! You'll also get access to AllEars tips, reviews, trivia, and MORE! Click here to Subscribe!