We can't believe it's almost the end of November already!
This month has gone by so fast, buuut we're not complaining because that means it's almost TURKEY DAY! And, Disney World is celebrating by putting up more Disney Park Pass availability through the end of the month.
As you get to head back to the parks for the holiday season, Theme Park Tickets Guests and Disney World Guests are able to return back to Disney World throughout Thanksgiving Week!
While Disney's Hollywood Studios is booked up most days through the end of the month, the other parks are available each day through the end of November!
Disney World was recently stated to be booked at almost 100% capacity for the week of Thanksgiving with only EPCOT available to guests last week.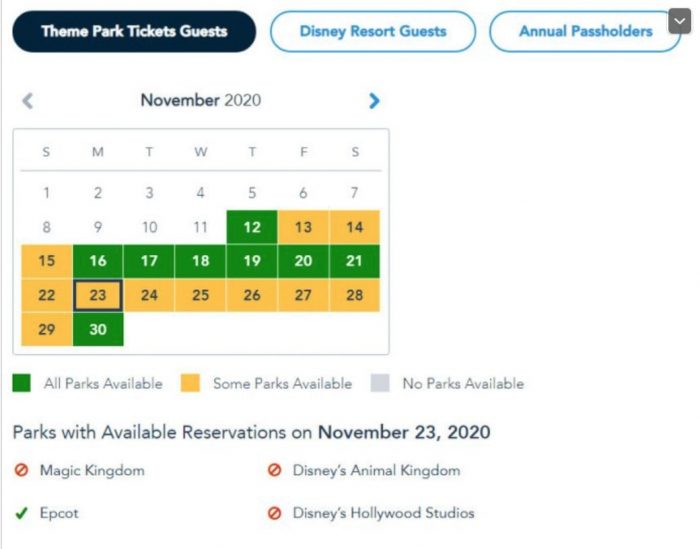 As Disney continues to update its Park Pass calendar, we'll give you a look at the changes in availability throughout the holiday season!
Are you planning to go to Disney World for the holidays? Let us know in the comments below!