Slowly but surely, park operations throughout Disney World are returning to normal.
When the parks first reopened, many experiences and entertainment offerings were missing — most notably, character meet and greets and dining. What might be the most important part of any kiddo's (or adult's!) Disney trip was just not happening with the health and safety guidelines Disney was following. Recently, traditional character meet and greets finally returned to Disney World after a long hiatus, but not every character was out and about. Let's take a look at the character meet and greets that have not yet returned to Disney World!
When Disney first announced that traditional character meet and greets and character dining would be returning, they mentioned that it would be happening in phases. We've rounded up lists of who you can currently meet in the parks, but we wanted to see who was still missing from greeting guests in Disney World.
Over in the exotic Agrabah Bazaar near the Magic Carpets of Aladdin, you can typically find Princess Jasmine alongside Aladdin himself, though we haven't spotted them since traditional meet and greets have returned.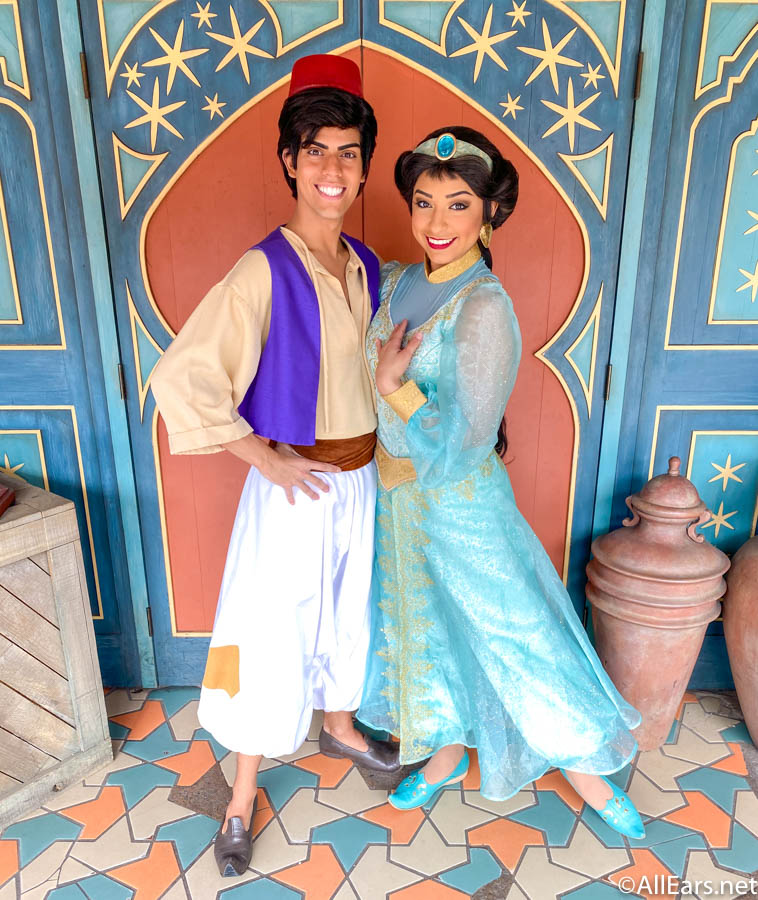 We're all mad here because some beloved Alice in Wonderland characters have yet to return to Magic Kingdom meet and greets. Alice was usually spotted near the Mad Tea Party, and sometimes her friend the Mad Hatter would be there too.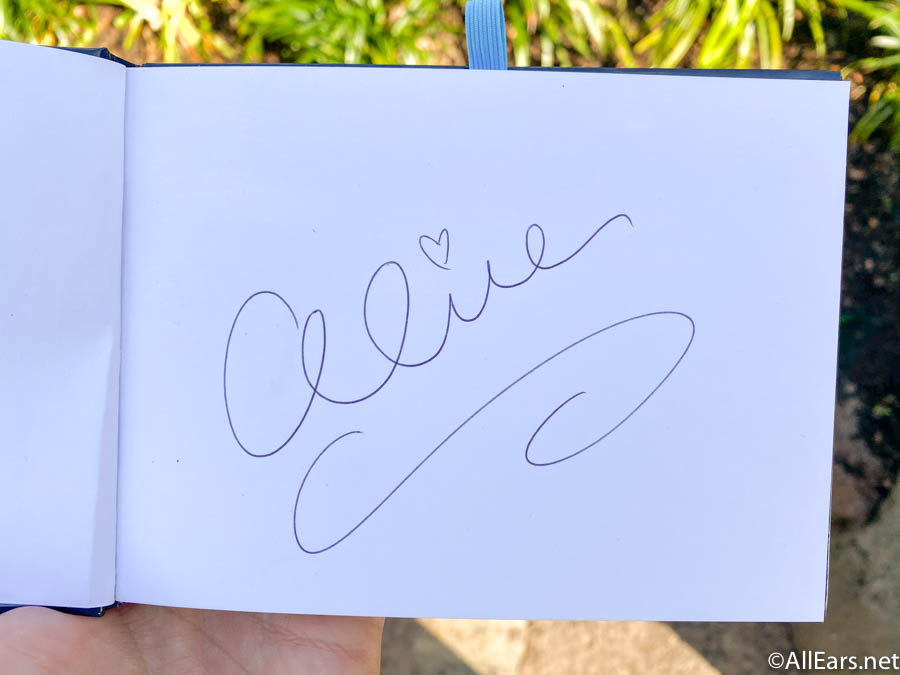 Princess Ariel is still missing over at her grotto in Fantasyland, and we are counting down the days until we can properly greet her once again.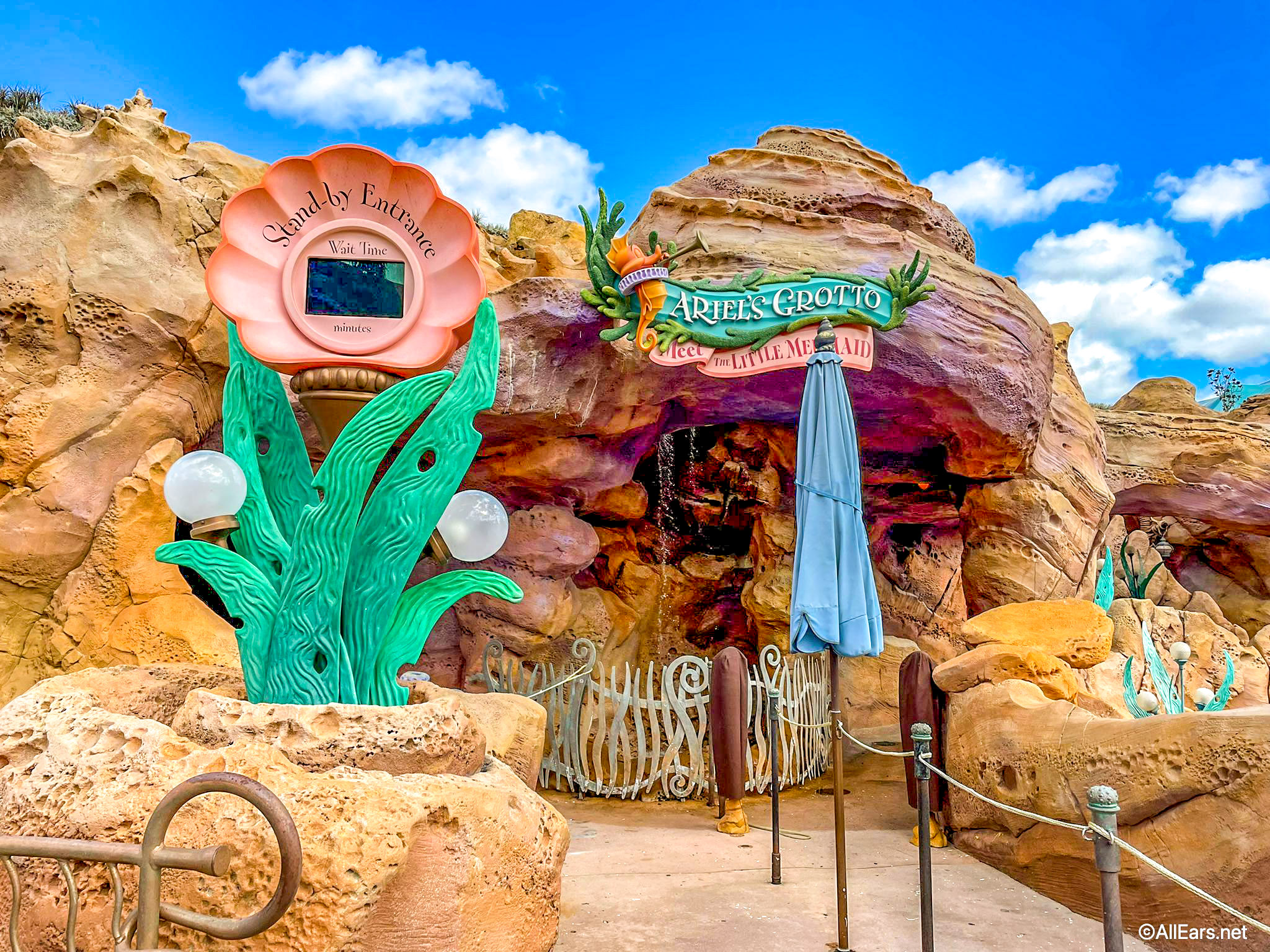 Prepare to be amazed and astonished over at Pete's Silly Sideshow… as soon as it returns, that is! Minnie and Daisy dazzle as circus stars, while Donald and Goofy normally greet guests under the big top!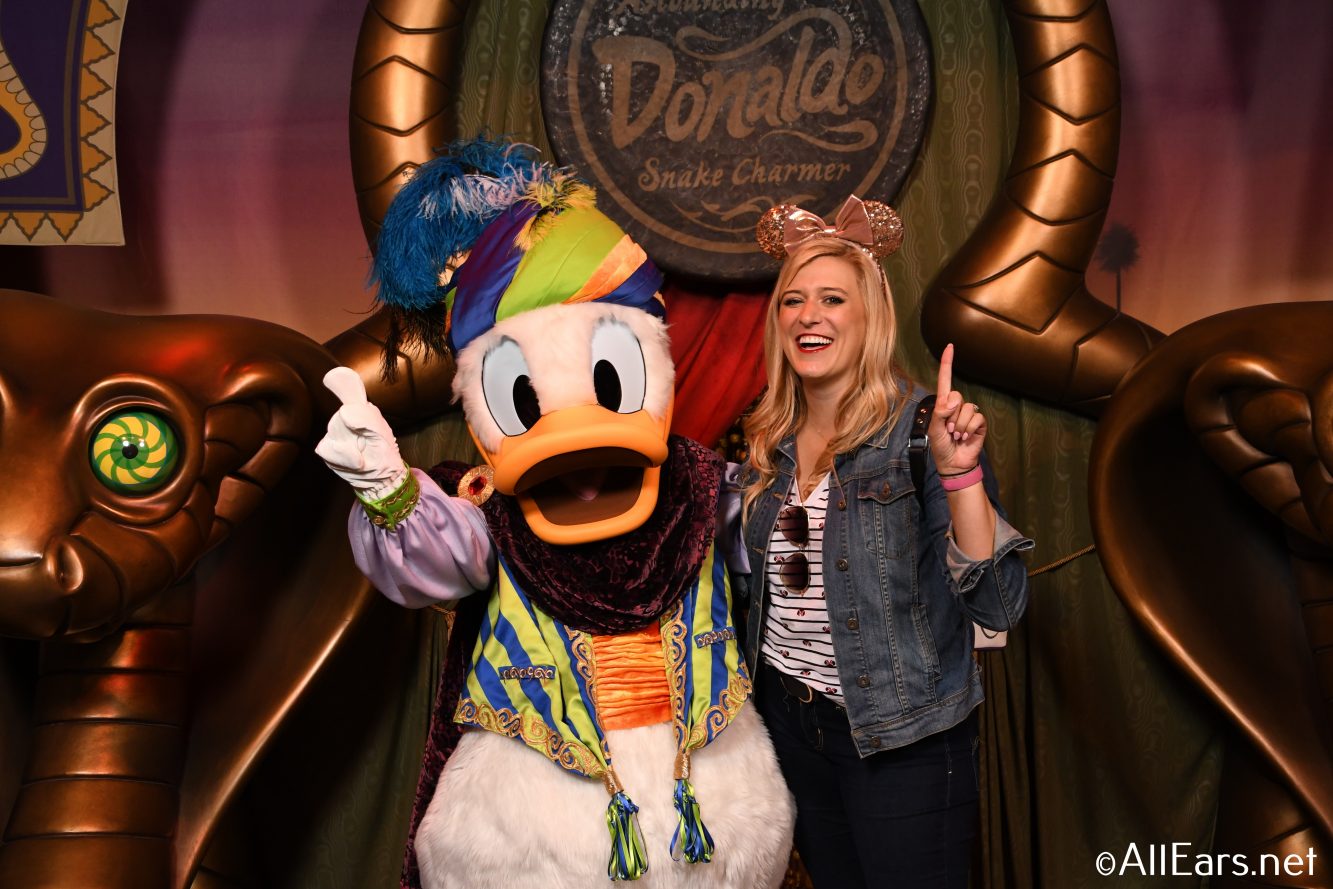 Another character meet and greet that has yet to return to Magic Kingdom is over in Liberty Square, where Mary Poppins would occasionally visit with guests in the gazebo. This meet and greet coming back would be practically perfect in every way.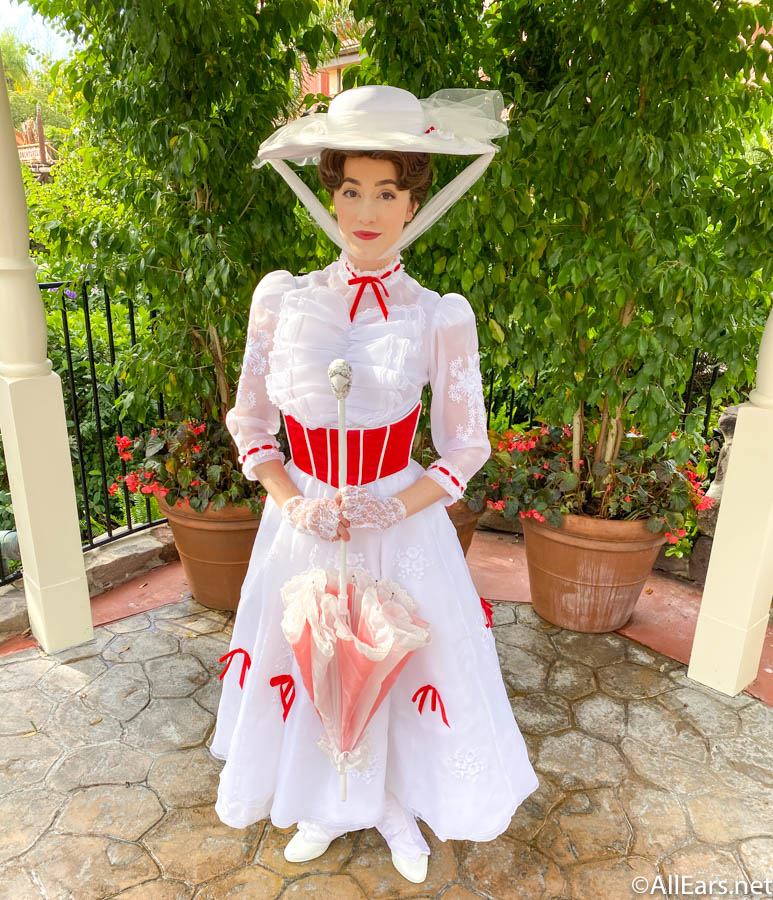 No one meets like Gaston, no one greets like Gaston — except right now, when even Gaston isn't meeting and greeting like Gaston. You can typically find this macho man over in Fantasyland by Gaston's Tavern.
Peter Pan has yet to fly back from Neverland to meet with Disney guests outside of Peter Pan's Flight in Fantasyland, but we are hopeful that he will return soon.
If meeting Merida is on your must-do list, you might want to consider postponing your trip, because she's still missing from Fairytale Garden. She's normally found in a setting inspired by Scotland while telling guests about her heroic and brave tales.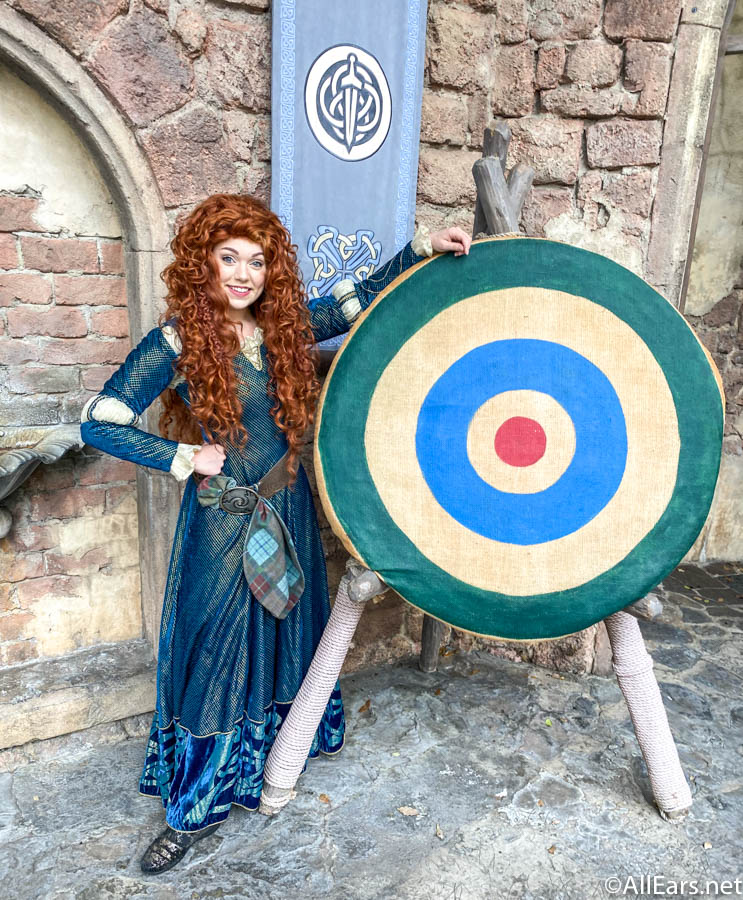 Over at Town Square Theatre, Tinker Bell used to welcome guests into Pixie Hollow and show off treasures she's collected over the years. For now, she must be off in Neverland with Peter Pan.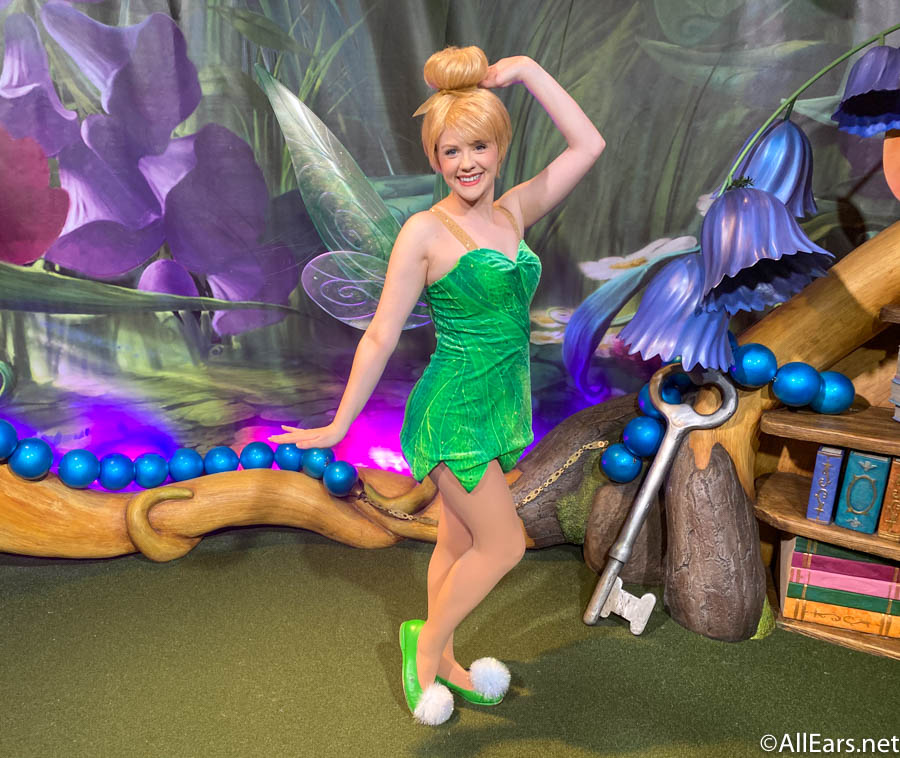 Winnie the Pooh and his pal Tigger must be off on an adventure in the Hundred-Acre Wood, because they're nowhere to be seen in the Thotful Spot in Fantasyland!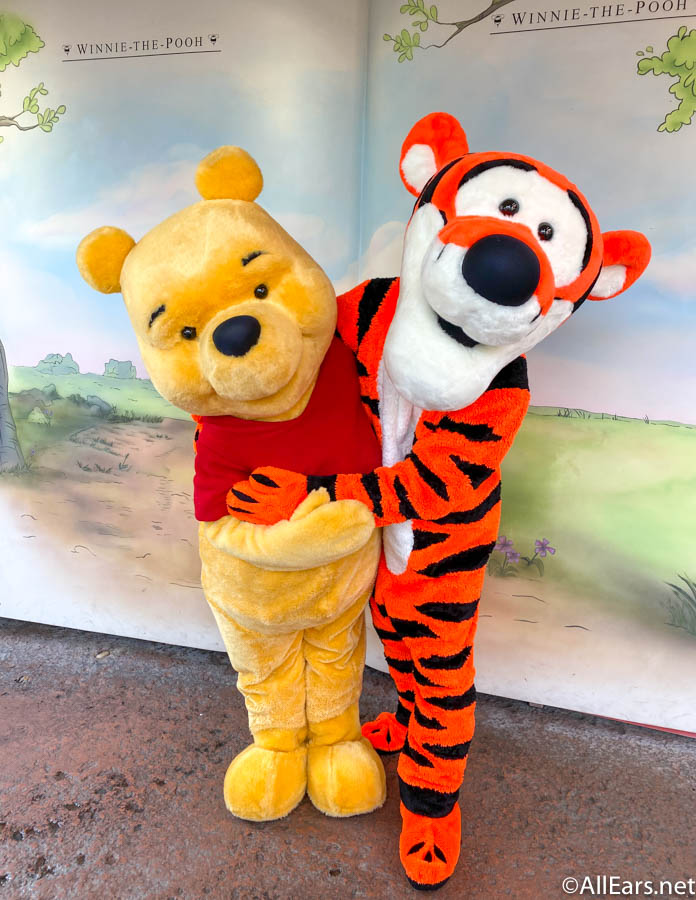 Although we can still see Buzz Lightyear from a distance in Tomorrowland, the traditional meet and greet for this character has still not returned — and It's just not the same.
Similarly to Buzz, Stitch and the Country Bears can still be seen in the parks, but from a distance as well.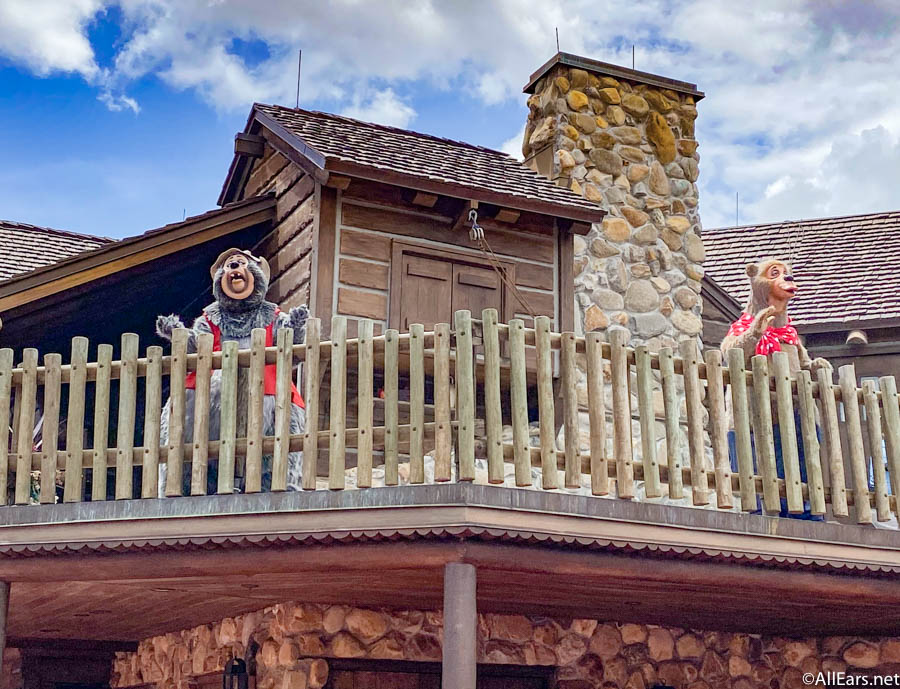 Hopefully the missing Magic Kingdom characters will be greeting guests again soon.
Occasionally, Princess Ariel could be found greeting guests outside Voyage of the Little Mermaid. This is another meet and greet spot that has yet to return to normal.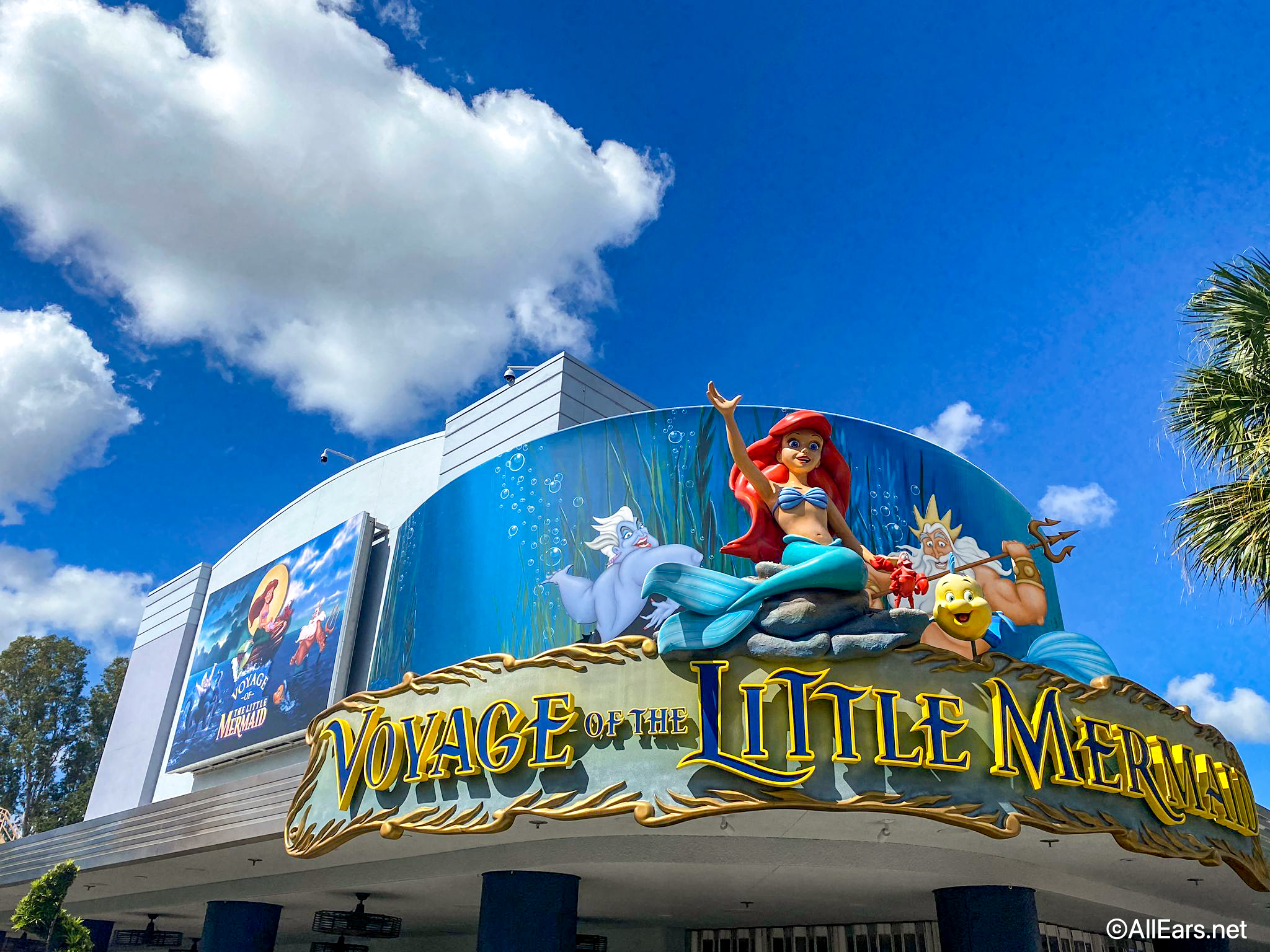 Star Wars Launch Bay had been home to several character meet and greets, including BB-8, Captain Phasma, Darth Vader, and sometimes even Chewbacca! For now, you can see some Star Wars characters from a distance in Galaxy's Edge.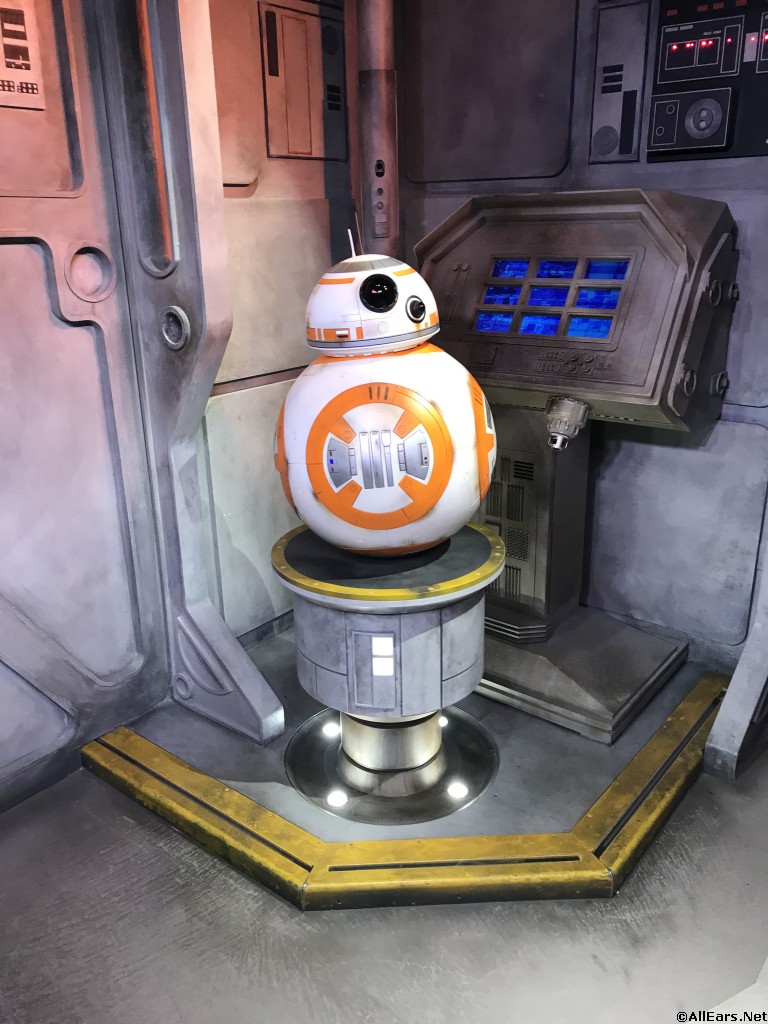 Some main characters are noticeably missing from Toy Story Land. Typically you can find Woody, Buzz, Jessie, and Bo Peep out greeting guests, but they are nowhere to be found.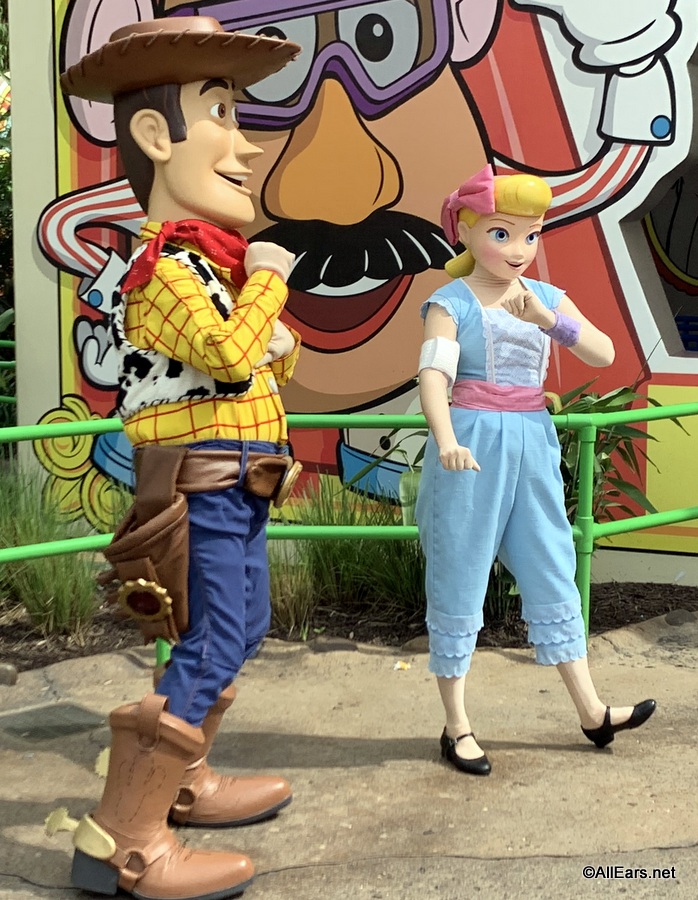 Not only that, but from time to time the Green Army Men would pause to take photos with guests during their patrols or drum corps, which have yet to return.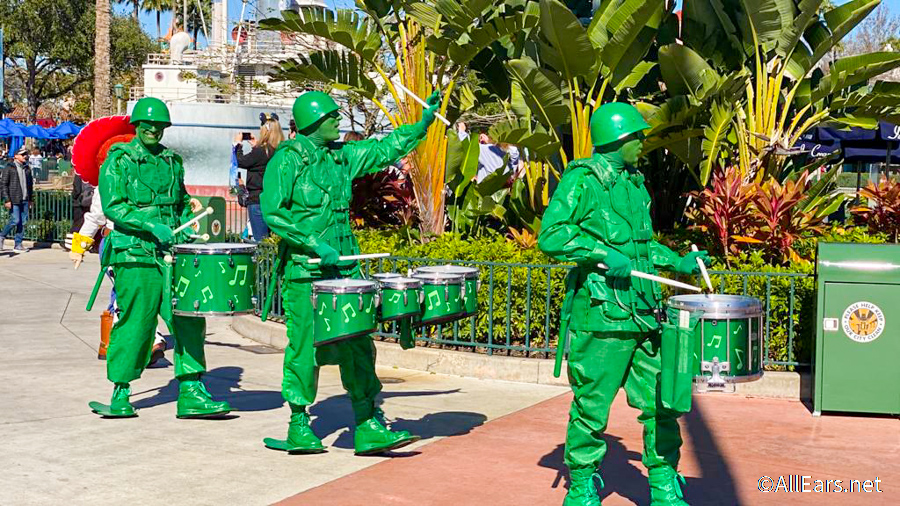 In the past, if you found yourself in Pixar Place, you might just happen upon The Incredibles and Edna Mode! Unfortunately, these heroes and their fashionable friend Edna Mode have yet to return to greet guests.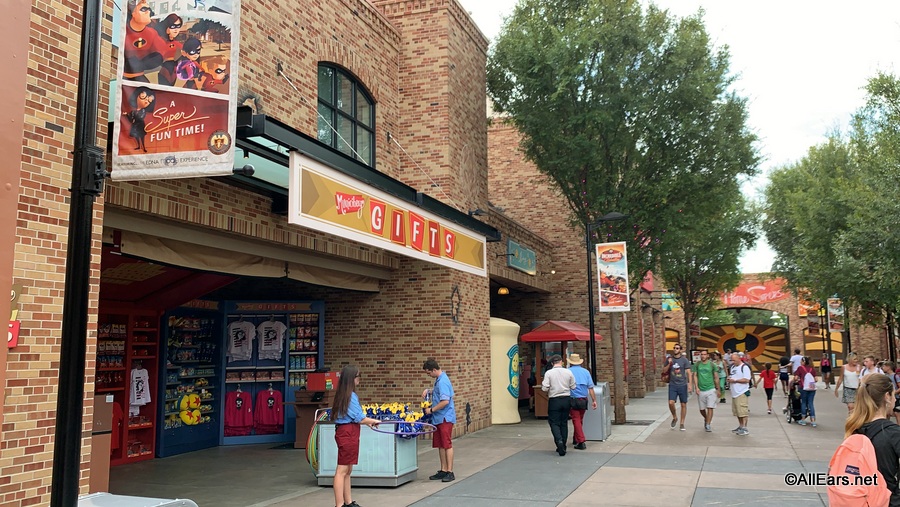 We can't wait until these meet and greets return to Hollywood Studios!
We've spotted Russell from Up from a distance in Animal Kingdom recently, but he's not back to traditional meet and greets yet, and his trusty sidekick Dug is nowhere to be found, either.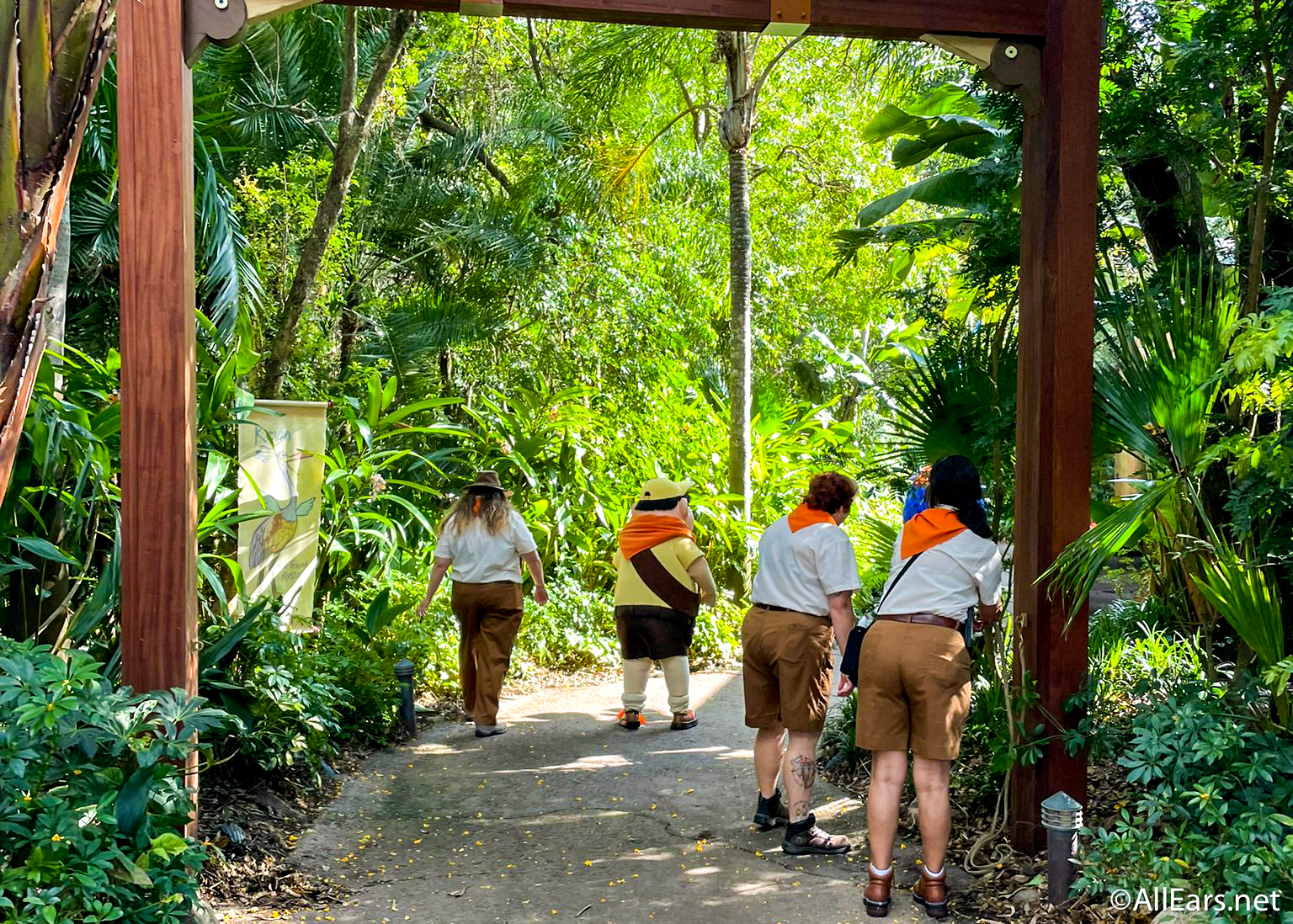 Over at Adventurers Outpost, Mickey and Minnie used to visit with guests in their finest explorer garb — something that has yet to return with the rest of the parks.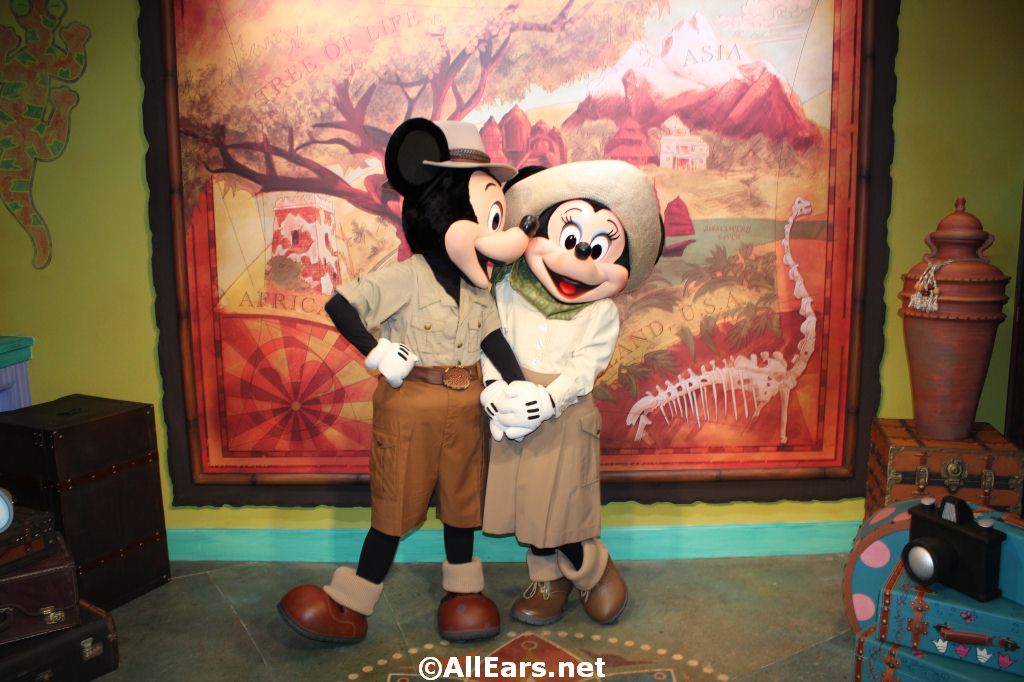 Another Animal Kingdom meet and greet that has not returned is Donald's Dino-Bash! This prehistoric party features Donald, Daisy, Goofy, Pluto, Scrooge McDuck, and Launchpad McQuack, but it's been missing since Animal Kingdom reopened.
Pocahontas can currently be seen making her way down the river on one of Disney's flotillas, but prior to the closures she would meet with guests on the Discovery Island Trails. We hope to see her up close again soon.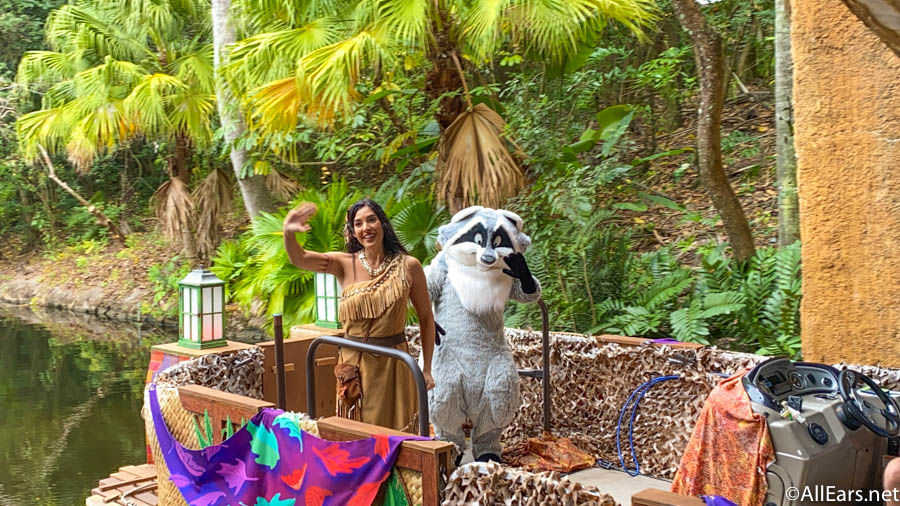 Also over on Discovery Island, you used to be able to find Timon and Rafiki joking around and entertaining guests. These two troublemakers have yet to come back, but you can be sure we'll keep an eye out for when they do.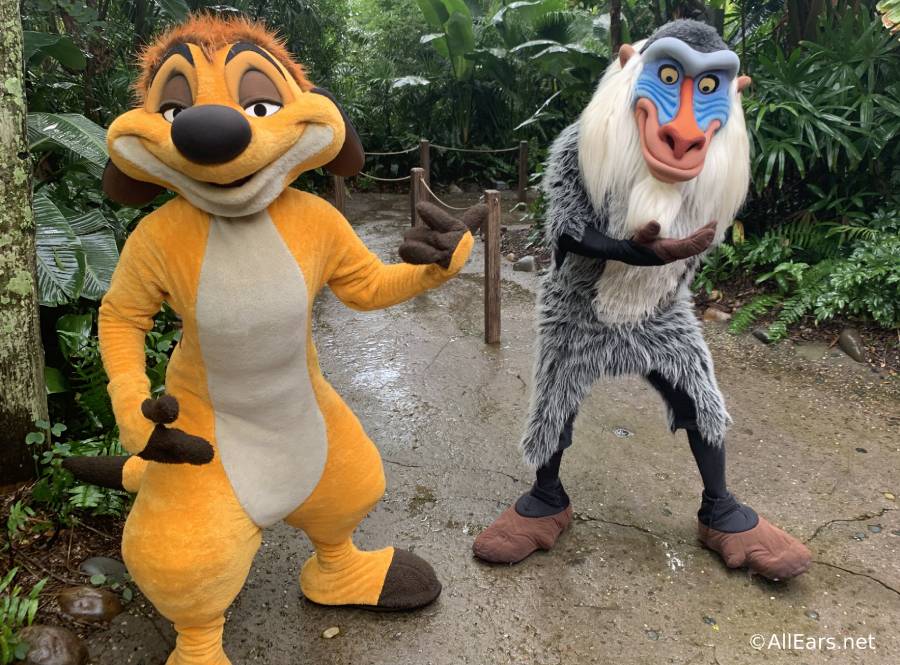 The Pandora Rangers have also not come back to Animal Kingdom. This experience allows guests to meet a Pandora Ranger operating an Exo-Carrier Utility Suit from Avatar.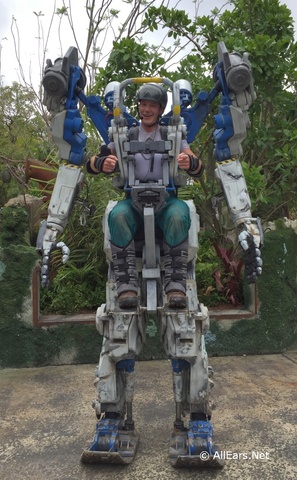 As you can see, there are still many meet and greets missing from Disney World. Here's hoping their plan to bring meet and greets back in phases moves quickly!
We'll continue to keep an eye on any new traditional meet and greets that might return, so be sure to stay tuned to AllEars for the latest news.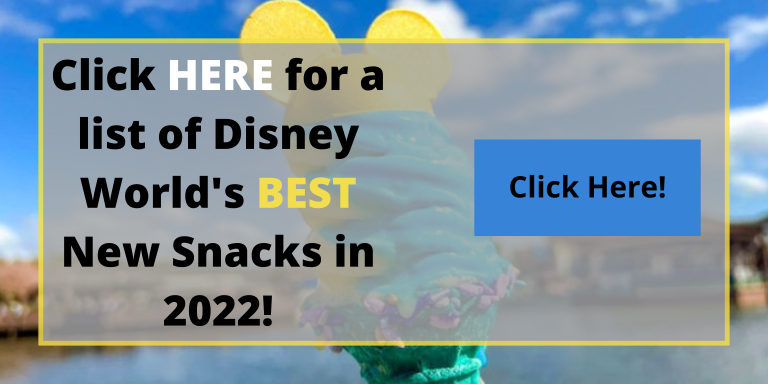 Is your favorite character missing from meet and greets in Disney World? Let us know in the comments!