Walt Disney World has proclaimed that the summer of 2018 would be called the Incredible Summer to tie into the release of the Incredibles 2, the long await sequel to the Incredibles!
Two of the new events debuted on May 25th, the Incredible Tomorrowand Expo, at the Magic Kingdom and Donald's Dino-Bash at Animal Kingdom.
Over the weekend I checked out Donald's Dino-Bash and I have to tell you this is a fun addition to Animal Kingdom. Ever since Camp Minnie Mickey closed the character appearances and interactions have been spread all over Animal Kingdom with no central location to find lots of characters. Donald's Dino-Bash is a creative way to see beloved characters with a whole new look all in one area — think Pete's Silly Sideshow in the New Fantasyland at the Magic Kingdom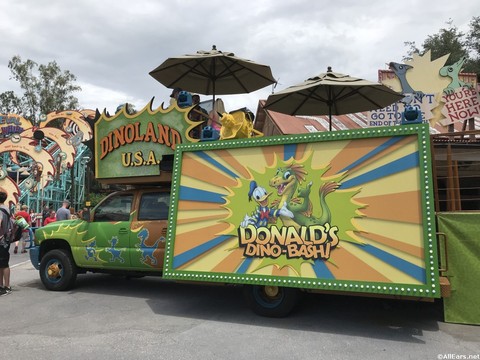 The premise is that Donald has found out that birds are actually descendants of dinosaurs. Yes, its true! At least in Donald's mind and he came up with this great idea to celebrate his new discovery by inviting his feathered friends to celebrate with a party – Donald's Dino-Bash. So they all traveled in a bus to DinoLand USA and found Daisy has created all new outfits for everyone. Throughout the land you will discover signs that support Donald's discovery and great characters with bright, new, creative costumes.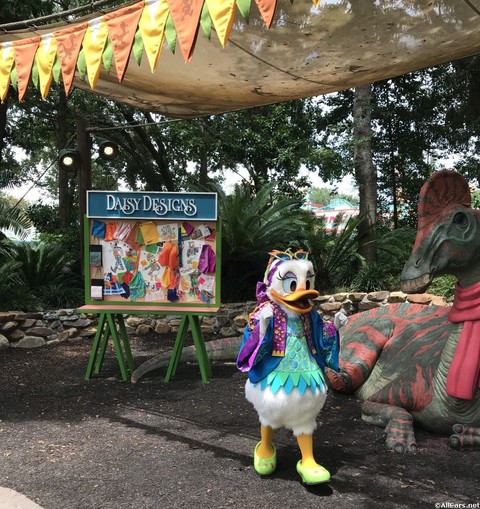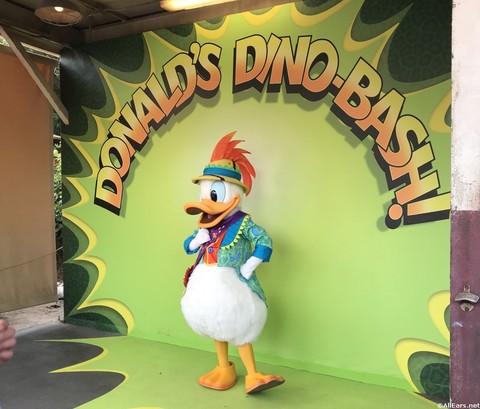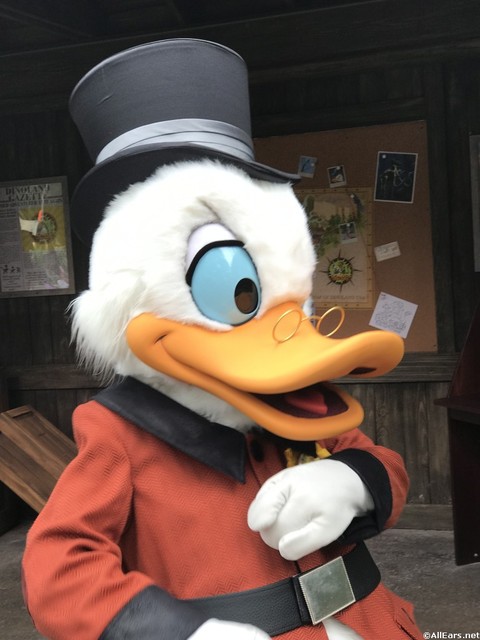 As you seek out all 8 characters, just keep in mind not all of them have feathers! That's right, Donald also invited his pals Goofy and Pluto to be part of the celebration too.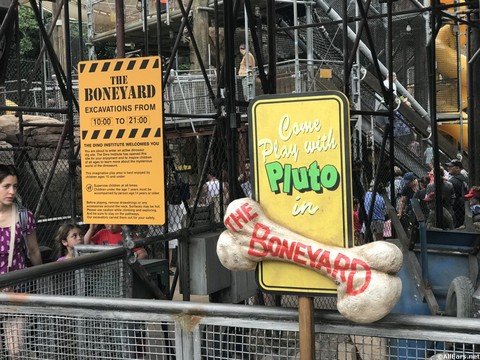 Not to be out done, Chip and Dale stowed away on the bus. Those zany chipmunks decided they wanted to be dinosaurs too! So they made their own costumes and now look like a stegosaurus and a triceratops. Actually they look like they are dressed for a pajama party, but what do you expect from those crazy chipmunks!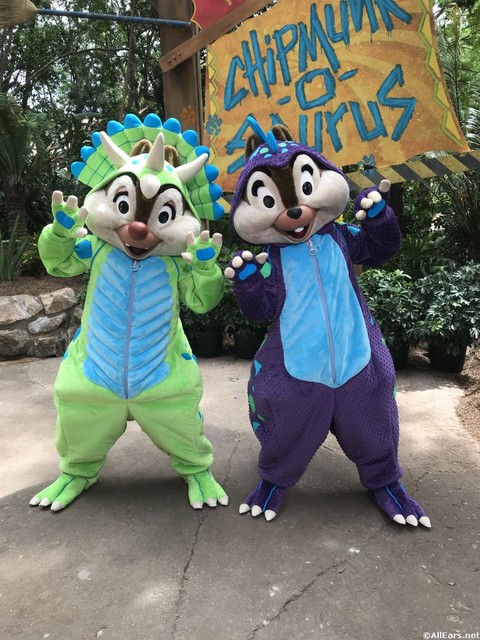 Photopass Photographers are at each character location!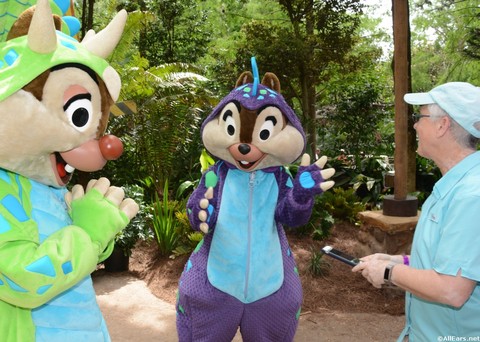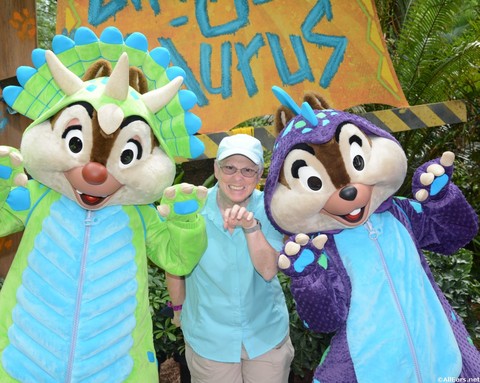 Part of Donald's Dino-Bash, the Dino-Riffic Dance Party is an upbeat, interactive gathering that families can join anytime between 4 and 8 p.m. in DinoLand U.S.A. Chip and Dale come to the party dressed in their brightly colored Dino costumes. They dance and interact with guests but do not stop for photos so parents will need to be quick with their cameras. A DJ, lights and special fog effects make this experience exciting for little kids.
Show Director, Mark Renfrow shares more about Donald's Dino-Bash!