Greetings,
Back in 1995 this brand new thing called the world wide web appeared out of nowhere and opened the doors of communication in ways not imagined. I remember clearly the first unofficial Disney site I found – it was 2 whole pages, in color and I marveled that someone else in the world, besides me, loved Disney. From the Rec.Arts.Disney message boards and AOL message boards grew an opportunity to jump on the band wagon. I began creating FAQs for the Rec.Arts.Disney/Parks folks and that was the beginning.
In January 1996, I launched my Disney fan site: Deb's Disney Digest. Wanting to take "Disney" out of the name, I changed it to WDWIG (Walt Disney World Information Guide). But that became crazy to constantly explain so WDWIG transitioned to AllEars.net I know there are many of you reading this have been following me since the beginning. Little could I possibly imagine, in my wildest dreams, I would be here writing you today, some 22 (almost 23) years later. WOW!
I want to give a special shout-out to all those who work/volunteer or have worked/volunteered for AllEars over the years. Clearly I could not have achieved so much without you.
I was actually bitten by the Disney bug back in the 1950s and 60s with "Walt Disney Presents", "Walt Disney's Wonderful World of Color" and the 1964-65 NY Worlds Fair. In fact, Walt's was the first ever color TV show I watched!! We couldn't afford our own so my parents surprised me by going to my great-aunt's to watch Walt Disney in color!!! It was that same great aunt that I visited the Worlds Fair with and who absolutely refused to believe that the Carousel of Progress was full of audio-animatronics, and not real people.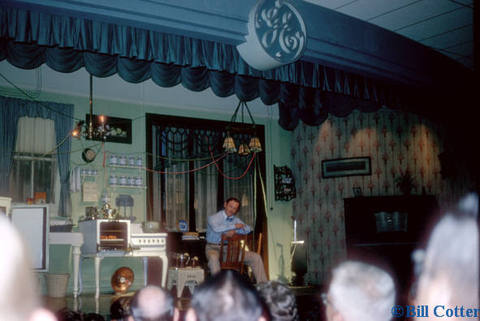 Photo used with permission Bill Cotter
One door opened, and then another and then another and I kept on walking into each new adventure. In January 2007, Walt Disney World invited myself and 5 others to our first ever Press Event; I was so surprised after years of being turned away. I have had the privilege of attending and reporting on new park events, attraction openings, cruise ship maiden voyages, meeting/interviewing many very talented Imagineers and Disney Cast Members, visiting Hong Kong Disneyland and Tokyo Disneyland and so much more.
In 1996, I started yearly December meets of the then Rec.Arts.Disney.Parks group at WDW.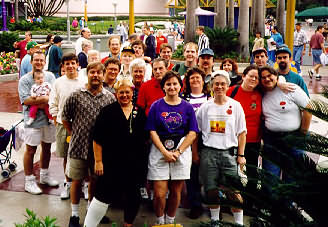 I founded MouseFest (2003), sailed with groups on the Disney Cruise ships, hosted a few Adventures by Disney where we traveled to the Grand Canyon, Sistine Chapel, and followed the path of the Brave/Merida team in Scotland; the list goes on. In 2011, you helped us celebrate 15 years of AllEars with the week long "December to Remember" celebration and then at the 20 year mark, our incredible Epic Epcot adventure. Over the years, I have been the proud sponsor of Magic Meets and the Pacific Northwest Mouse Meet.
I am a 30+year survivor of breast cancer. In 2001, I began raising funds and awareness in the fight and with the help of many of you and Team AllEars (runners extraordinaire), we raised over $800,000, perhaps my greatest achievement and the one I am most proud of.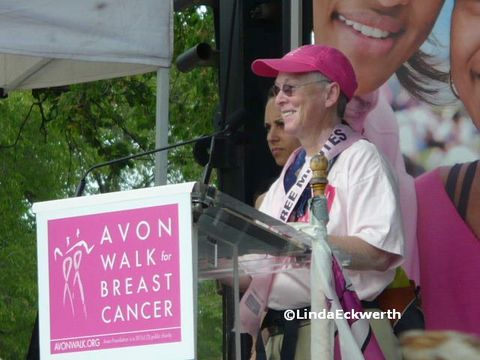 And now, it's the summer of 2018. I'm turning 65 soon and that alone is enough for a pause…. After over 22 years of dedication to the Disney fan community, I have decided it is time to focus more on family and travel. So, I want you to know that I am stepping down as the leader and webmaster of AllEars.net She is in good hands and will continue to provide with you the most accurate and dependable Disney planning information available. You will still see me out and about – only I'll be doing the things I love and enjoy. What I won't be doing is a lot of the drudge work, you know, those things that aren't much fun. Time for someone else to take over those duties.
As I look back over the years my eyes fill with tears thinking of all the amazing people I have met (many who I now call family), all the fantastic experiences I have had and the places I have traveled. It is mind boggling.
Thanks so much for everything doesn't quite say it all, but they are the only words I have right now. I have appreciated all your support over the years. You have made this a true joy and helped share the magic worldwide! And, please, if you see me out and about, say hello like you've always done. I'd love to thank you in person for supporting AllEars.
Deb