After months of closures, EPCOT has reopened to welcome guests and Cast Members back to Future World and the World Showcase again!
Although there are LOTS of differences in the park when it comes to character interactions, Virtual Queues, wait times, and more, we're taking you with us to check out one of our favorite parts of visiting EPCOT (yes, it involves food)!
Character dining will be available in limited and select restaurants in Disney World. While we have already seen a modified experience at Topolino's Terrace in Disney's Riviera Resort, EPCOT will have character dining at Garden Grill in The Land Pavilion.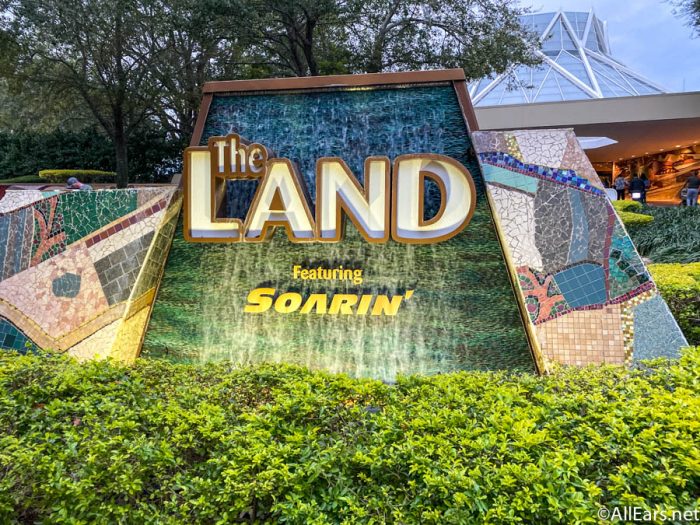 And, of course, we had to check out all that food (oh, and say hi to the characters) when the park had its grand reopening! Garden Grill is operating with some of the same check-in procedures as Topolino's Terrace with Mobile Dining Check-in, mask requirements, and hand-sanitizer stations.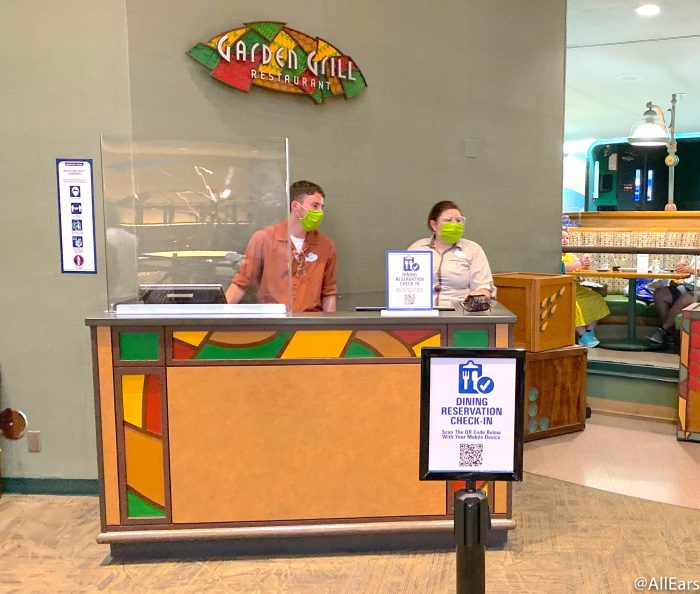 Garden Grill usually rotates its dining arrangement where either side slowly moves around. However, guests are situated on only one of the two sides at the moment with distancing measures between them. The other side is occupied by the characters who will stand apart from guests (but still have plenty of fun interactions!).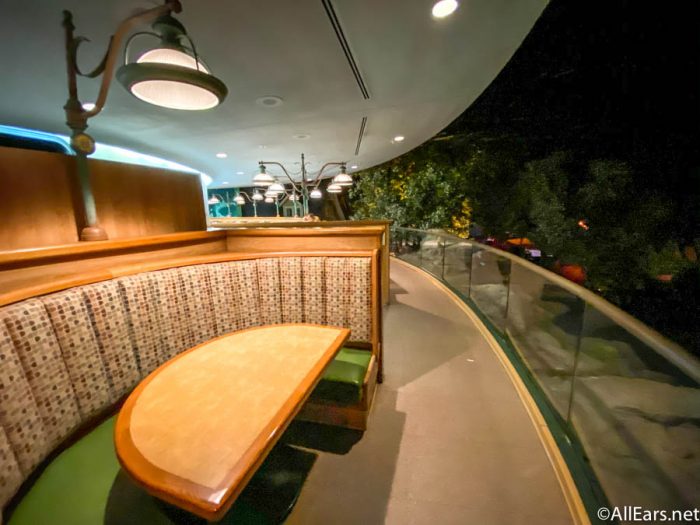 Since we were there for lunch, we dug into the Chip 'n' Dale Harvest Feast that starts out with a bread basket (we can never resist all those fluffy rolls)…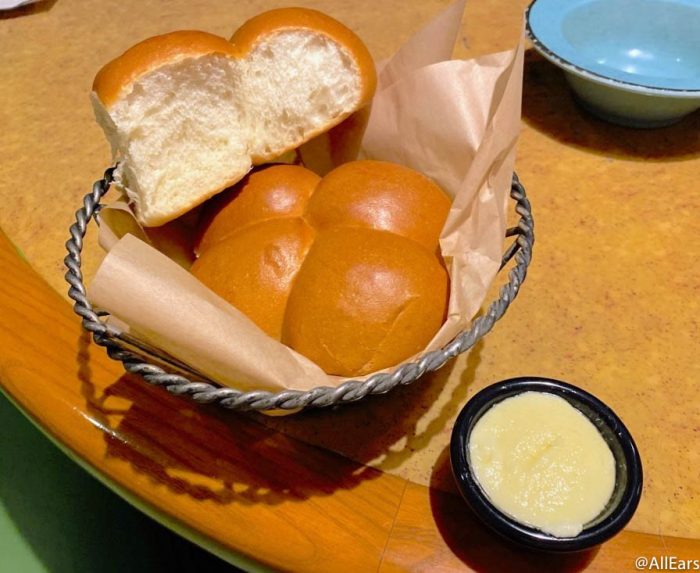 …a Harvest-inspired Garden Salad…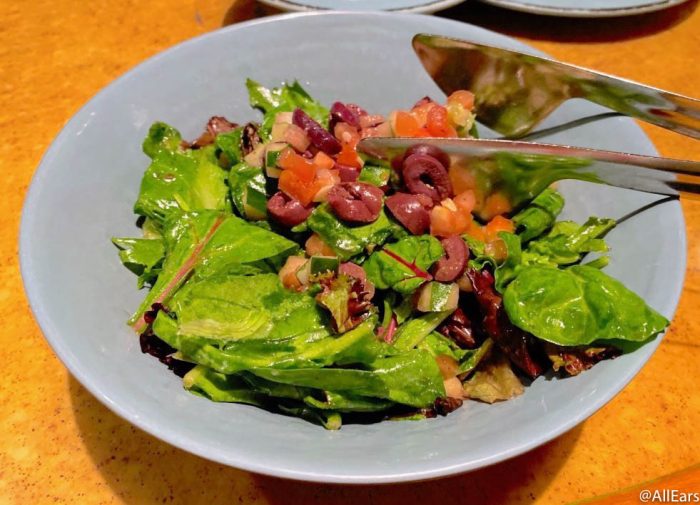 …and Macaroni and Cheese mixed up with Goldfish. And, trust us — this mac is the stuff of dreams, friends.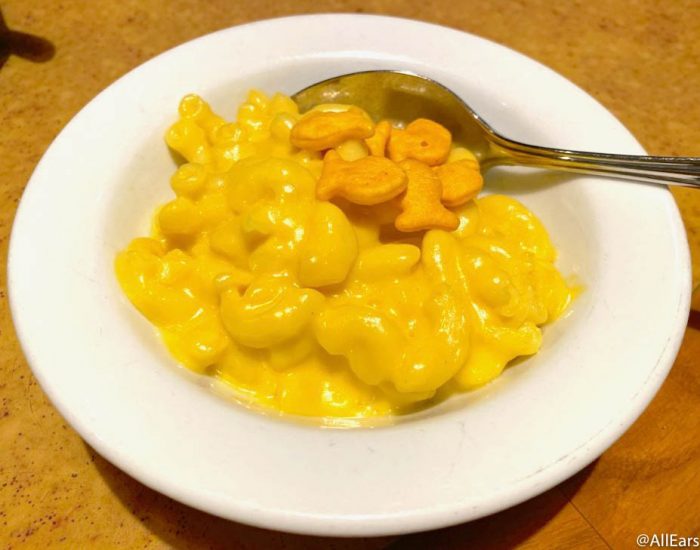 The main course comes with an entire plate full of goodies to try! Guests are able to dig into All-Natural Sliced Turkey Breast with Turkey Gravy, Grilled Beef with Chimichurri, Mashed Potatoes, Seasonal Vegetables (which was corn and green beans in our case), and Herb and Leak Stuffing.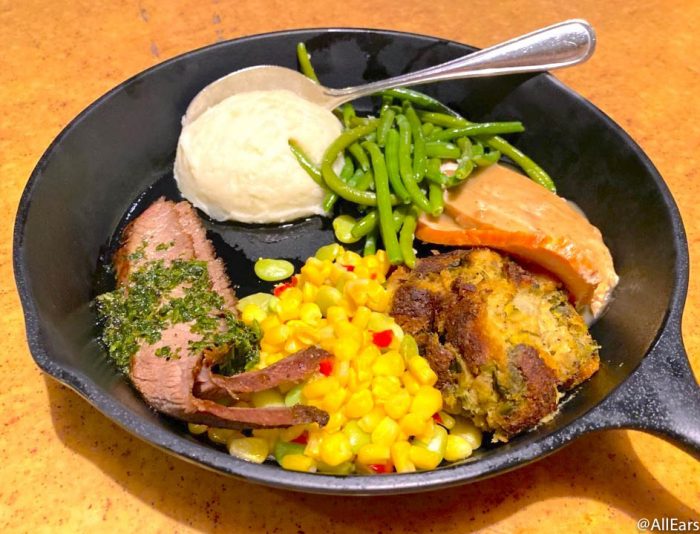 Honestly, the best part about Garden Grill is that the food tastes like you're having a home-cooked meal on Thanksgiving surrounded by your family and friends.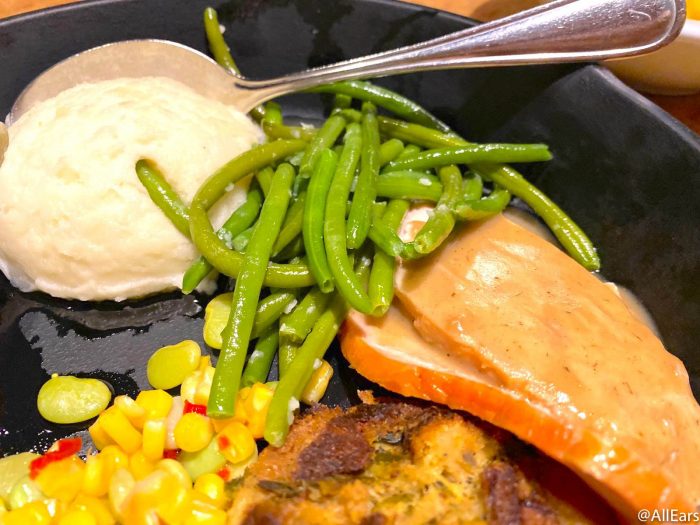 Each of the items in the Chip 'n' Dale Harvest Feast is cooked beautifully with lots of flavor.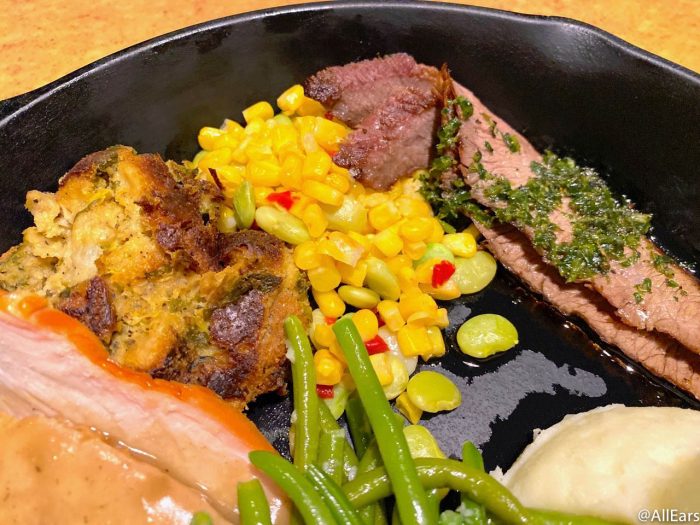 But, the fun doesn't stop there! The characters are distanced from guests on the opposing section of empty seats. While Topolino's had the characters participate in dance parties, everyone at Garden Grill was more interactive with the individual guests dining there.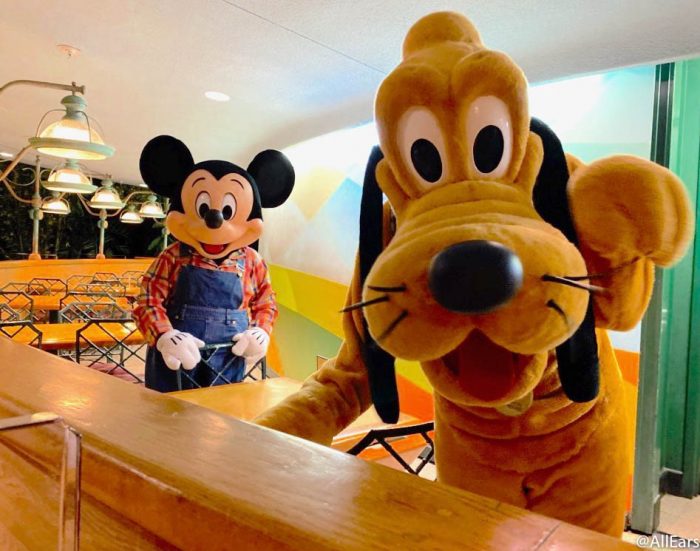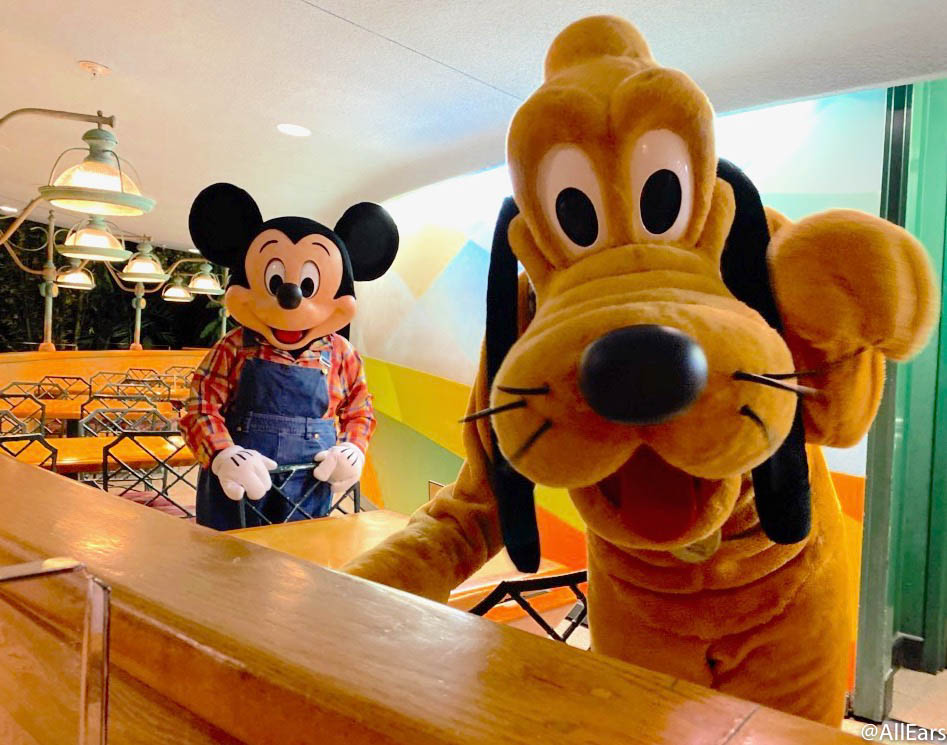 Although they still kept a safe distance, the characters were able to have fun conversations that honestly made us forget for a moment that we were having a modified character dining experience.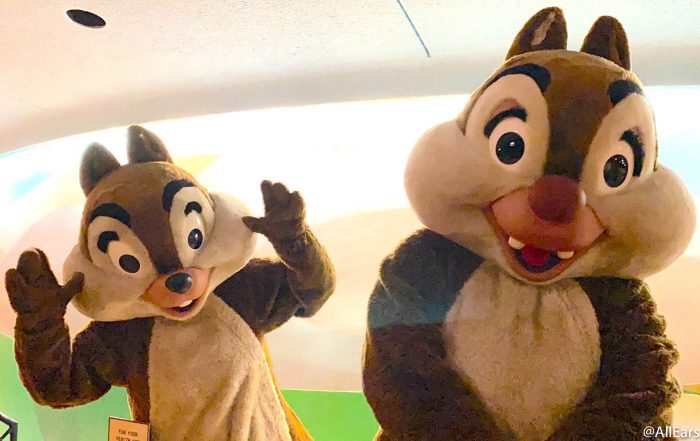 Although guests can't get up to hug Mickey, Pluto, Chip, and Dale, they can still take selfies with them!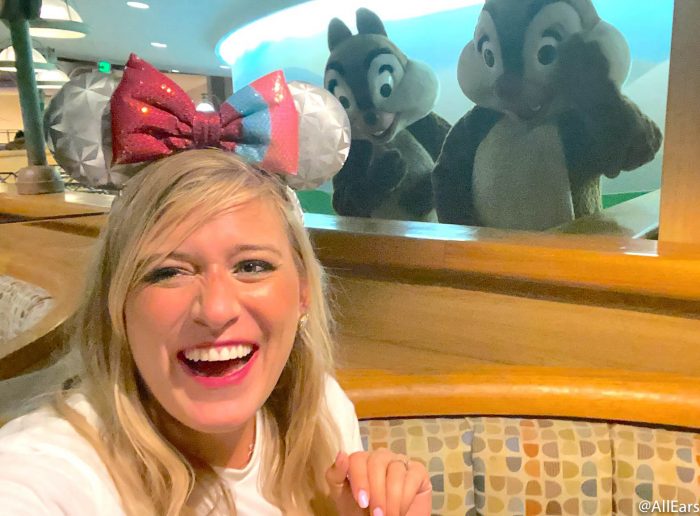 Since Mickey, Pluto, Chip, and Dale won't be able to give autographs at this time, Garden Grill is also giving a little "gift" like Topolino's! The postcard given to guests at the end of the meal features artwork of all our friends at the restaurant…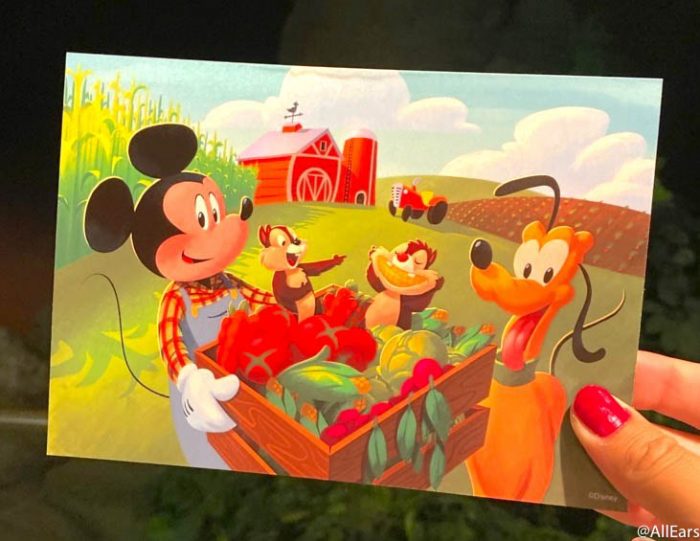 …with their signatures on the back, so guests have a souvenir to take home with them!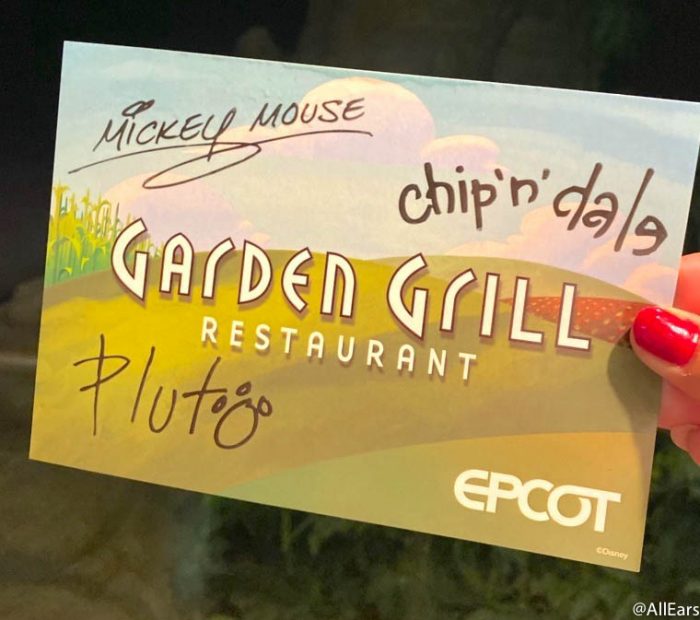 So, is it worth the price tag now that character dining is different? Well, it's important to consider that, if you're dining on a budget, this might not be the best choice for your family since Garden Grill is $55 per adult or $36 per child for lunch or dinner.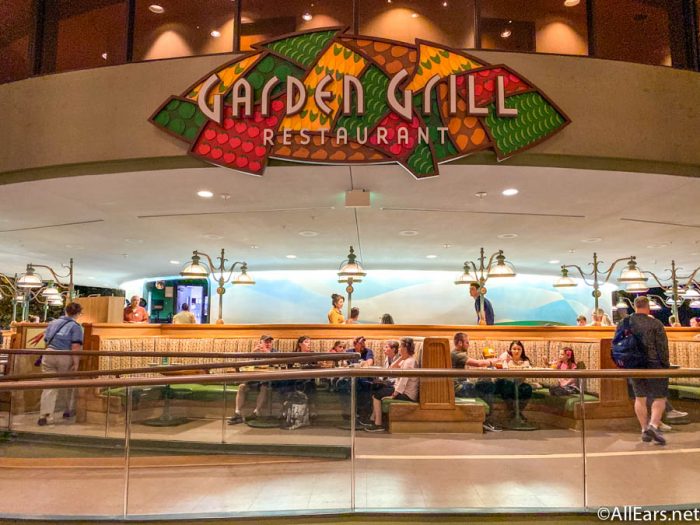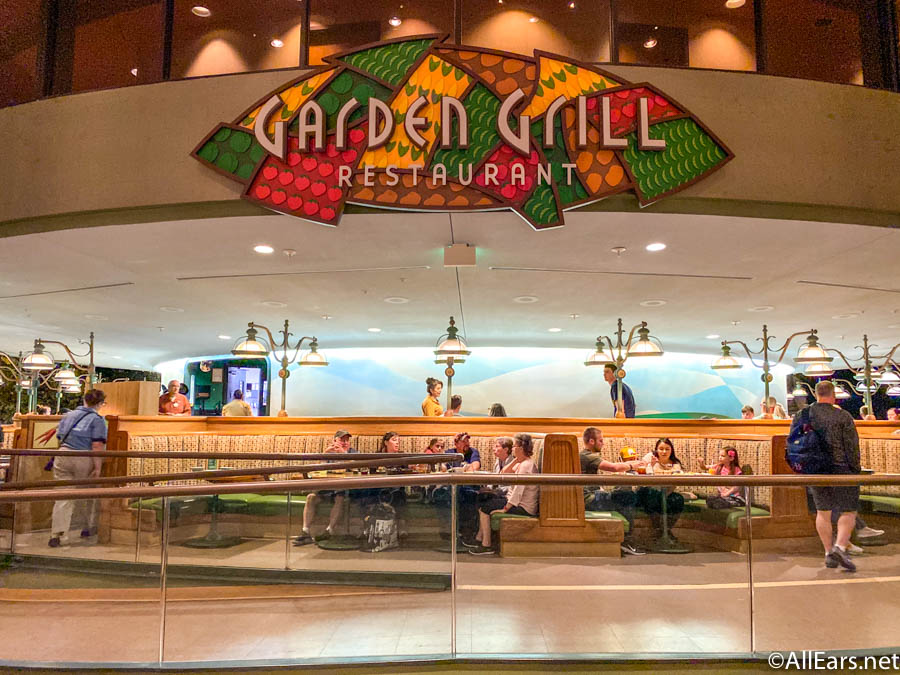 However, if you don't mind shelling out some extra money for great food and new interactions with the characters (since it is one of the only character dining experiences open currently), Garden Grill is a great spot for guests of all ages. Plus, you're right next to Soarin' Around the World and Living with the Land, so you can hop on the rides after you eat!
What's your favorite restaurant in EPCOT? Let us know in the comments below!