Have you ever wanted to visit 11 countries in one day?? Well, it's a good thing that Epcot is BACK open because guests can enjoy everything that the World Showcase and Future World have to offer.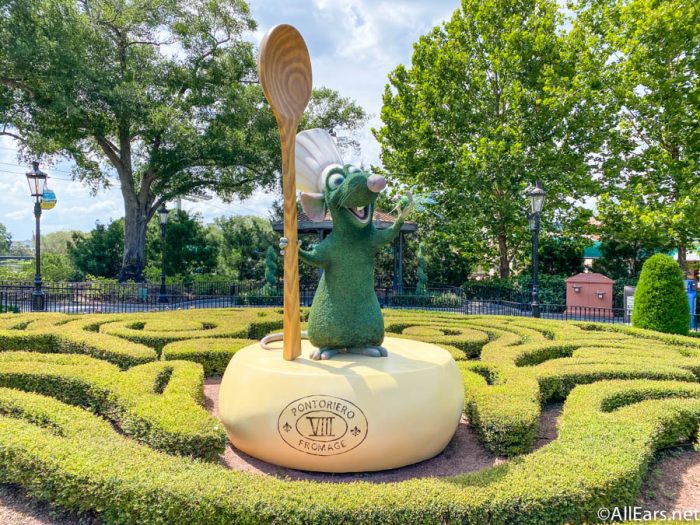 Although we can all now return to the parks (and the Cast Members are more than ready to welcome everyone home), we have really missed visiting Epcot's amazing attractions! And, while we'll be taking you around the park today so you can see what's happening at the grand re-opening, we also have a sneak peek of the wait times you can expect in Epcot.
This morning, the park opened at 11AM, since Disney World has limited its hours and capacity in Epcot. Although we checked out how the Skyliner Gondola System is operating and stopped by for some Food and Wine Festival goodies, we were ready to get rolling on some of our favorite rides!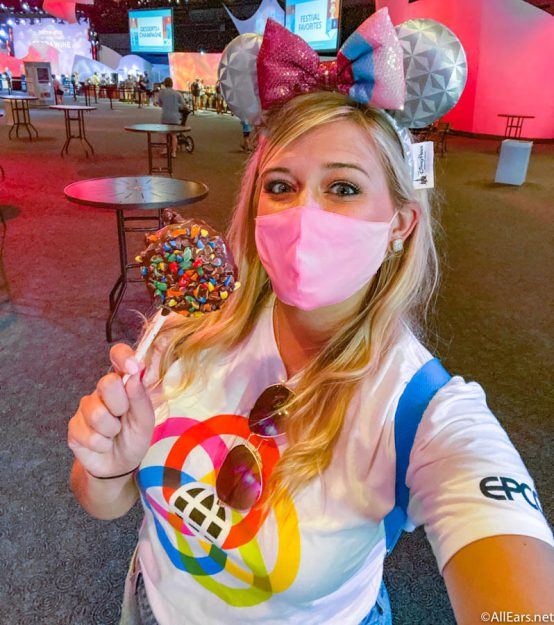 At 12PM today, many of the rides had VERY low wait times that mostly ranged from 5 to 15 minutes.
A few of Epcot's most popular rides had wait times that were a bit longer (25 minutes is still NOTHING at the peak of summer in Disney World). Soarin' Around the World clocked in as the longest wait time of the early afternoon with a 45 minute wait.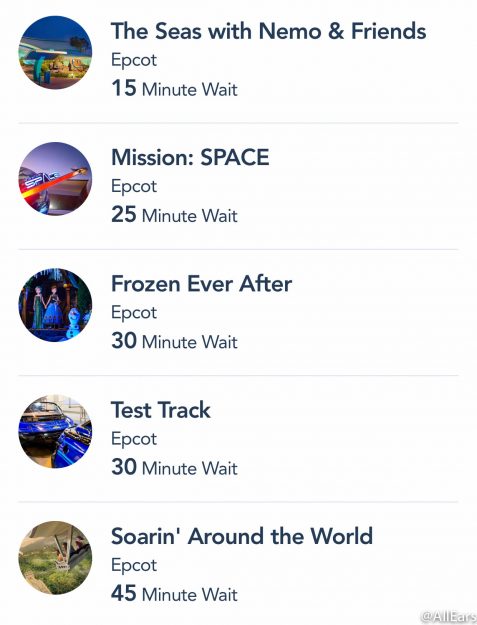 A few of the wait times went up at 1PM (with Journey into the Imagination with Figment surprisingly jumping 10 minutes to 25 minutes within an hour).
Living with the Land made a pretty drastic leap from 10 minutes to 40 minutes, along with Test Track climbing from a 30 minute wait to a 60 minute wait.
However, many of the busiest rides in the park dropped down to lower wait times again mostly ranging from 5 to 15 minutes at 2PM.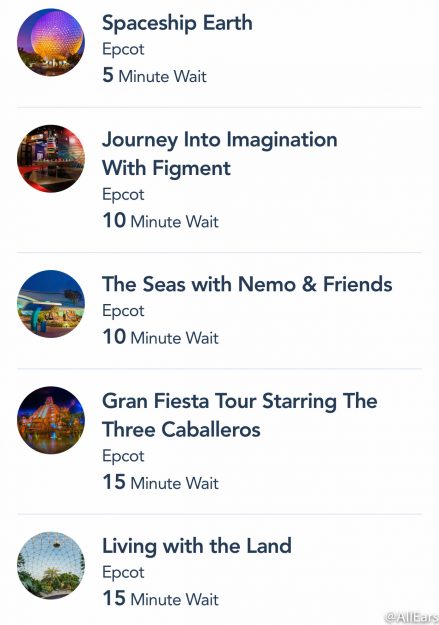 Test Track closed down for a bit to most likely undergo cleaning procedures. Buuut, Frozen Ever After only had a 30 minute wait (so we were more than happy to hop on that instead!). Though the posted wait said 30, we walked on in far less time.
Spaceship Earth stayed at a low wait time of 5 minutes along with The Seas with Nemo and Friends at 10 minutes.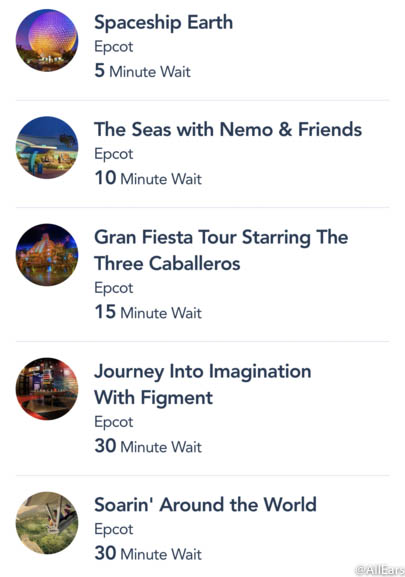 Although the rest of the attractions had a smaller wait time than they normally would at 3 PM, Frozen Ever After did climb slightly to 40 minutes. Mission: SPACE and Test Track both closed for routine cleanings, since they tend to happen every 2 hours.
Most of the rides stayed at the same low waits from ranging from 5 to 40 minutes…
…with Mission: SPACE only re-opening at 15 minutes and Test Track staying closed.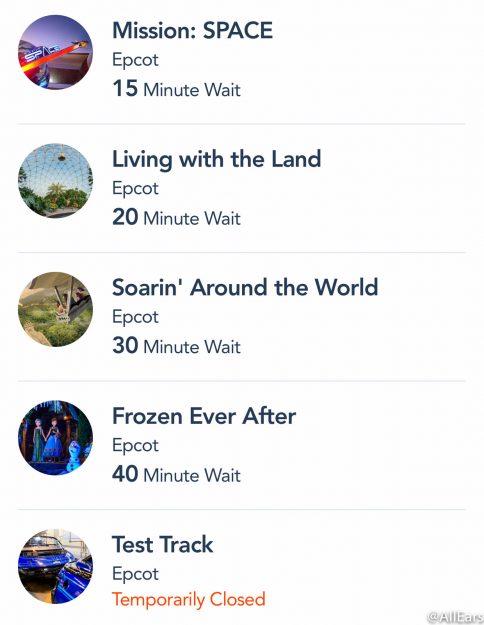 Although Frozen Ever After dropped to 20 minutes so the wait times were only 5 to 20 minutes at 5 PM (!!!)…
…Test Track remained closed, which we realized was due to some technical difficulties most likely.
However, the next hour, Living with the Land and Frozen Ever After jumped to 35 and 40 minute wait times respectively…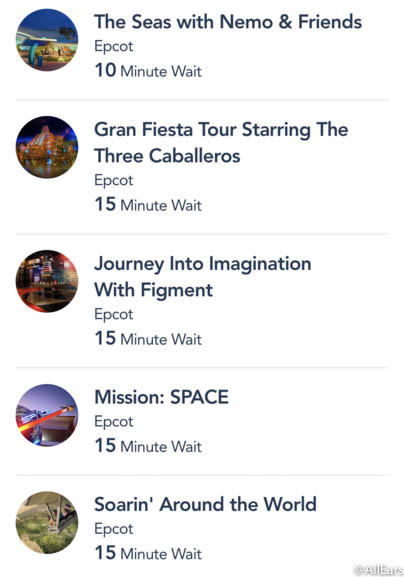 …while Spaceship Earth closed to be cleaned.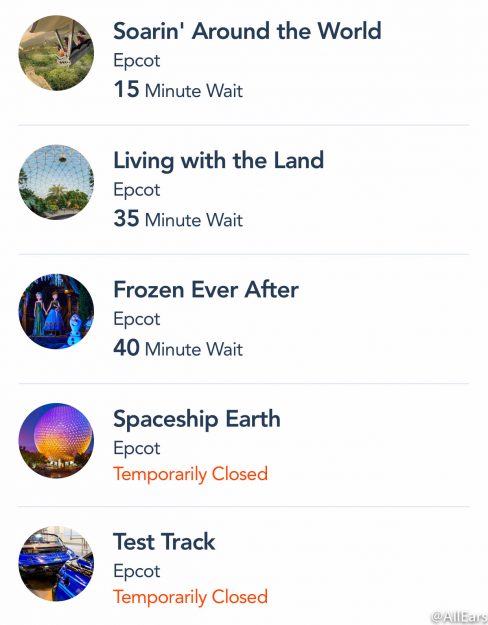 As the night started to wind down, the wait times dropped as well! Living with the Land went from 35 to 10 minutes…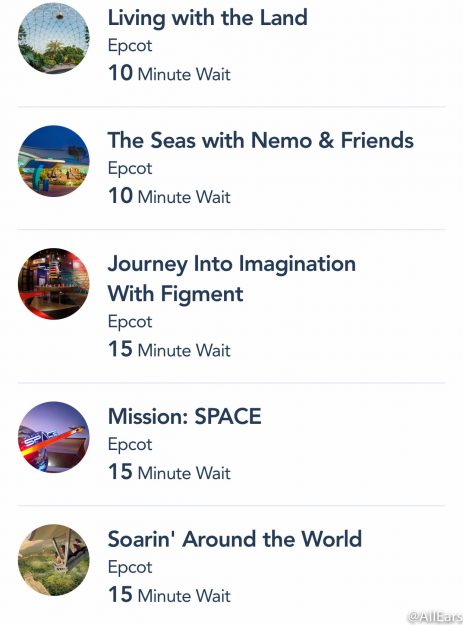 …Frozen Ever After dropped to only 25 minutes, and Spaceship Earth re-opened at 20 minutes.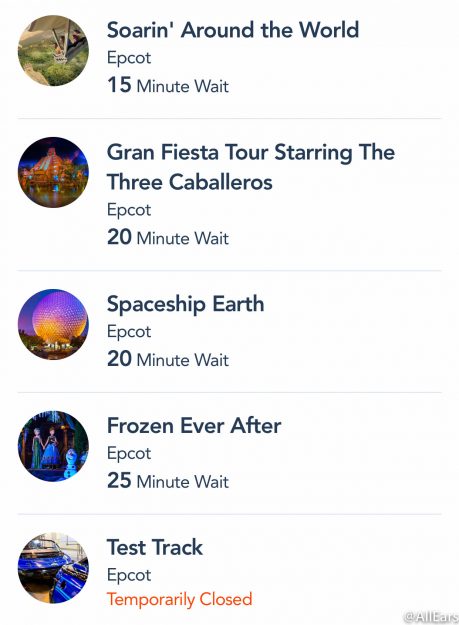 During the last hour of the park being open (since Epcot closed at 9 today), the wait times stayed decently small…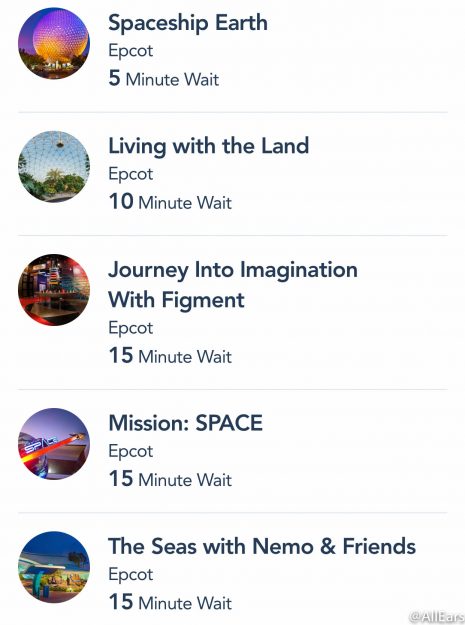 …and Test Track had a surprise re-opening at a 60 minute wait for guests to enjoy before heading back to their resorts or home for the evening!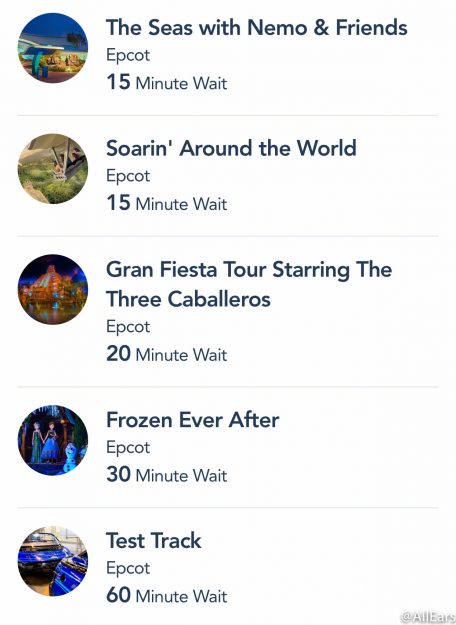 And, that's a wrap on the grand re-opening of Epcot! As we continue to return back to the park, we'll keep you updated on what the wait times look like in Epcot during Disney World's initial re-opening!
Will you be going back to Epcot any time soon? Let us know in the comments below!