We've been taking you with us to look at a newly re-opened Magic Kingdom all week. And, we're back again in the park today to visit the Most Magical Place on Earth during Annual Passholder Previews!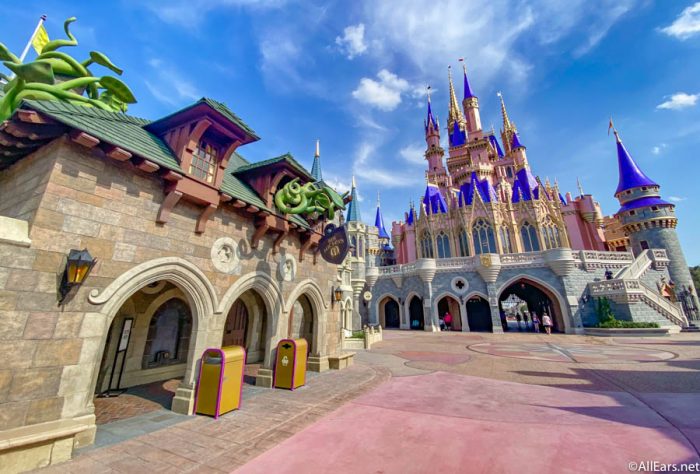 Although not all of the Disney Transportation has opened just yet, we're still giving you a ride on every one of the re-opened options in the parks. While we've been on the Disney Buses before, we're looking at all the transportation processes available in the parks now.
Ticket and Transportation Center
Before we entered the gates to Magic Kingdom, the crowds looked pretty busy at first. The road to get into the Ticket and Transportation Center was filled with cars ready to go back "home." While the gates opened around 7:45 AM, it took a while to actually park since there were so many cars.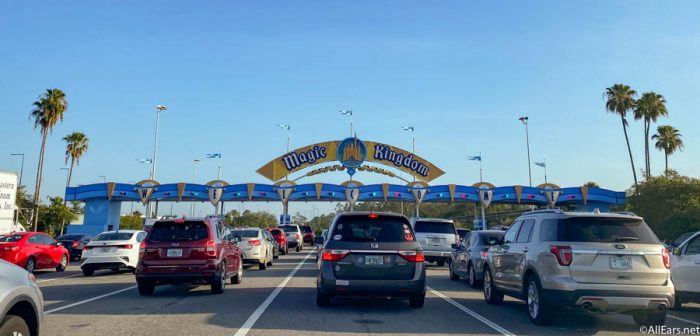 While they're still accepting cash, Disney World is highly encouraging guests to use contactless payment, like cards or mobile options.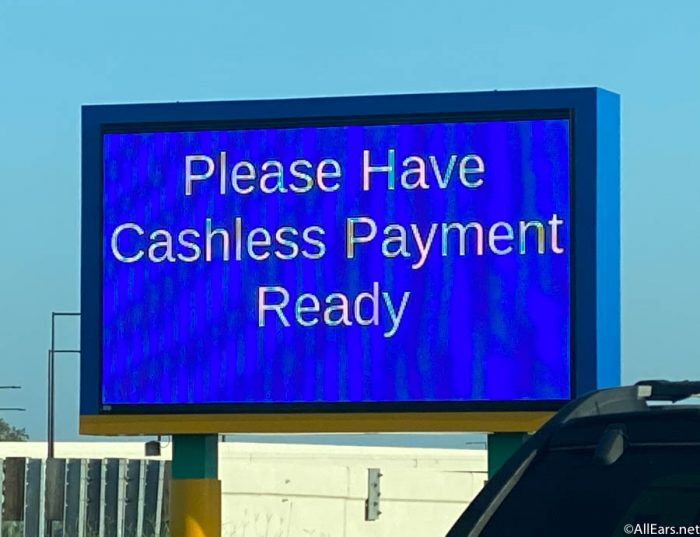 After we paid for parking, we were directed to park our car in every other spot like we've seen in Disney Springs. Parking trams aren't in service so guests will need to walk to the Ticket and Transportation Center (which can be a hike if you're in a section far away).
We participated in temperature and bag checks at the Transportation and Ticket Center before choosing which transportation we would use to go to Magic Kingdom. Note that, if you are screened at the Ticket and Transportation Center, you can skip those lines at Magic Kingdom's gates.
Once we made it through the checks, the only things we had left to do was to choose which transportation we would take. (SPOILER: We're going to go on all of them!)
Disney Bus
If you've ever tried to take the bus in Disney World, you know that the wait times can sometimes be hit or miss. But, surprisingly, the Disney Buses were running the fastest this morning. They're currently operating with limited capacity, sectioned off zones, distancing markers, and more to protect guests and Cast Members.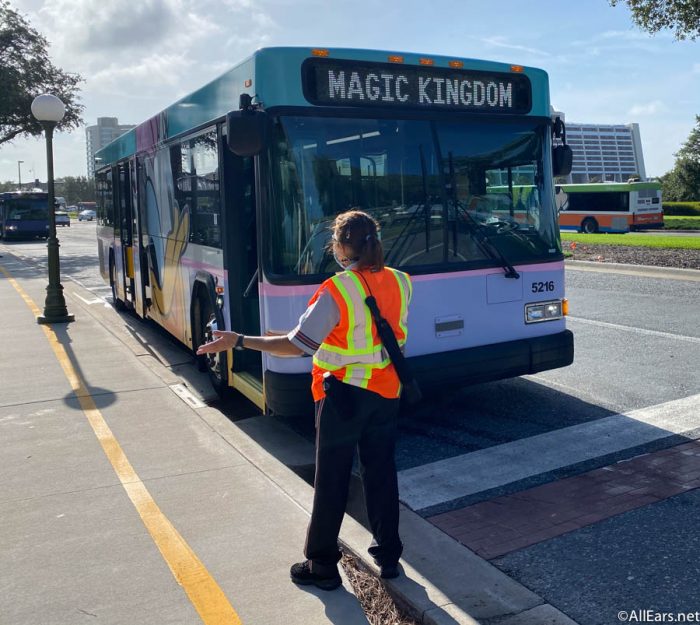 There is only one party allowed to sit in each zone. However, if a group requires more seats than one zone has, a party may be given two zones to accommodate the size needed. Currently, you can only take the buses to the Magic Kingdom from the Ticket and Transportation Center.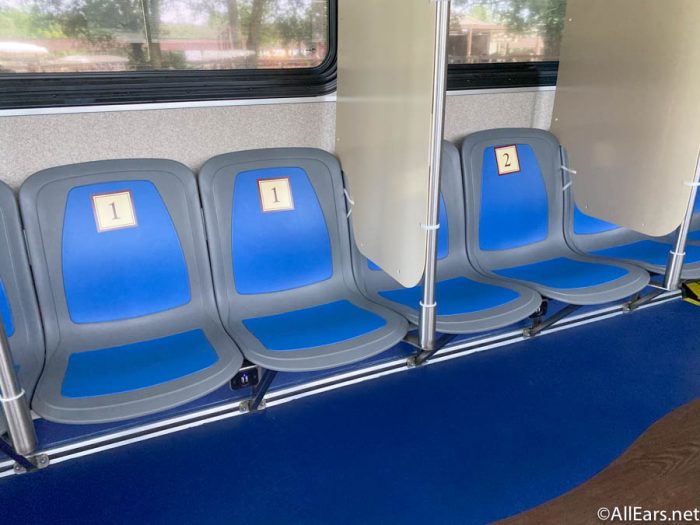 However, guests will be able to use them to go to the parks from the resorts when Magic Kingdom has its grand re-opening on July 11th. People are also able to take buses from the resorts to and from Disney Springs.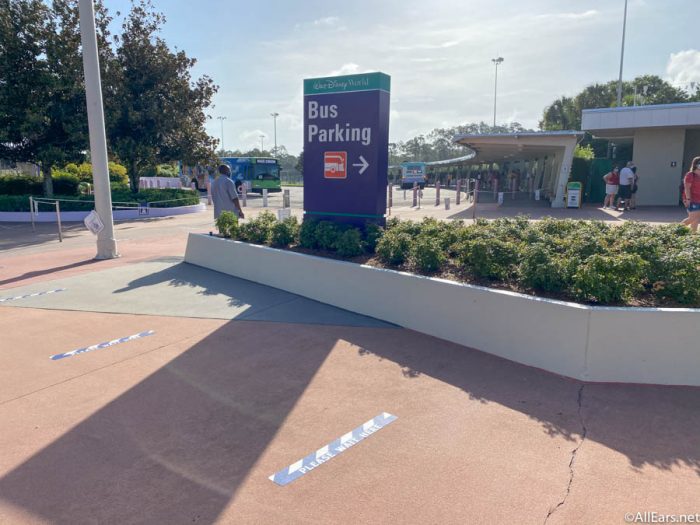 Disney Monorails
Like many of the attractions in the parks, the lines for the Monorails appeared to be longer than they actually were. Guests were asked to wait on the distancing markers leading up the ramp to the Monorail. There were also sections blocked off with yellow tapes (meaning don't stand there!), along with distancing barriers placed around the entrance area.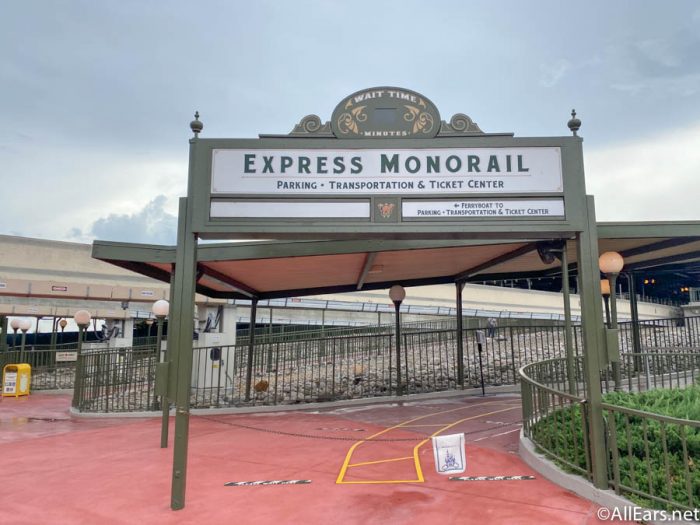 The Monorail cars also come with distancing barriers inside of them to put space between the open sections of the cars.  Capacity is very limited at this time on the Monorails, and, while we still moved quickly, we recommend you brace for a slightly longer wait to board.
The Monorail will only run to Magic Kingdom at this time. Transit to Epcot on that dedicated line won't be occurring at once Epcot reopens.
Disney Ferries
The Disney Ferry Boats were back open for guests to enjoy the open air on their way to and from Magic Kingdom. There were a few numbered markings on the ground to distance parties from one another before boarding.
The boat had a few health and safety signs to notify guests of what guidelines they were expected to follow. While we were on board, many people naturally kept a distance from one another.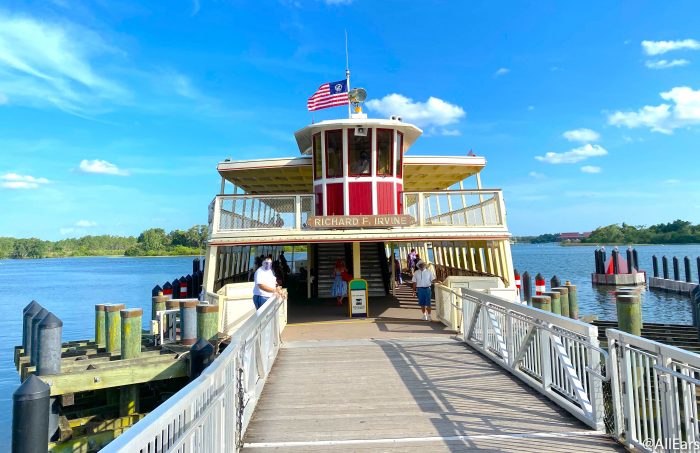 However, the boat also had distancing measures in place, like circles for guests to stand on while they wait.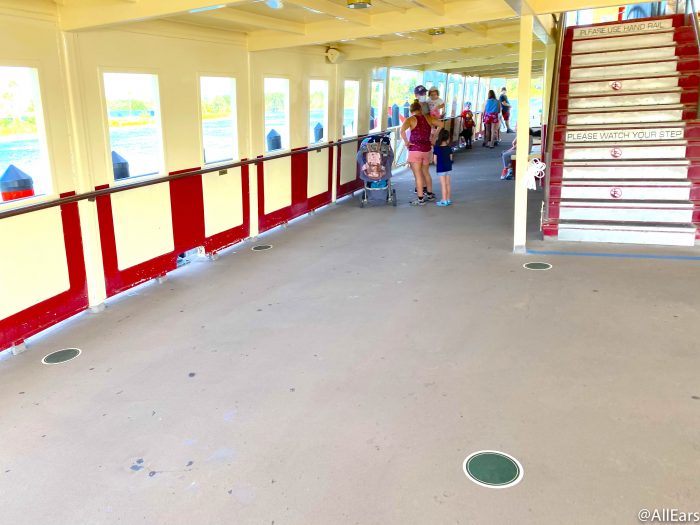 The benches also had signs to inform guests of the spots that they weren't able to sit during their trip on the ferries.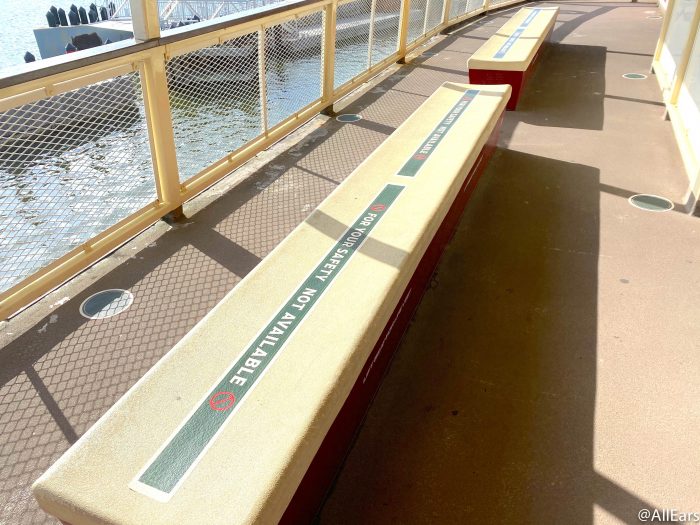 Back in the Parks!
And, with that, we're back in the Magic Kingdom to have a churro and take a look at the newly redesigned Cinderella Castle in all its pink and blue glory! All forms of transportation we tried were relatively reliable, though the buses seemed to be the swiftest as of this morning. We'll be sure to update you on the grand reopening day if transportation is slowed at all by the crowds.
Have you been back to the Disney Parks yet? Let us know in the comments below!