We've had quite a trip around Magic Kingdom today for the Annual Passholder preview! We'll be honest, every time Cinderella Castle comes into view, we can't help but STARE at her new pink look!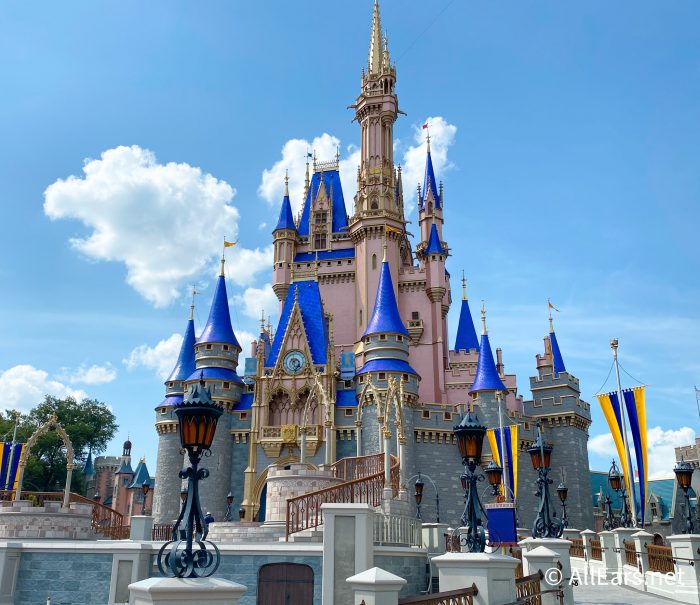 And while the castle is near completion, the transformation isn't over just yet! We stared a little closely today at the newly pink castle and noticed something pretty remarkable about the paint process going into the final touches.
You remember those "paint by number" books you had as a kid? Well…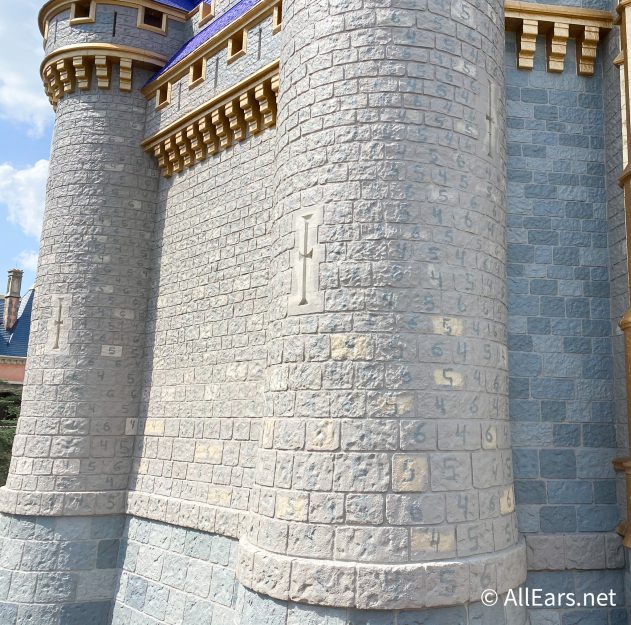 …it looks like Disney is adopting the same technique when it comes to filling in the bricks at the base of the castle!
It's a bit bizarre to see all these numbers painted onto the castle like some sort of secret code. All of a sudden, it's like we have the urge to pick up a paint brush and fill them all in! Doesn't it remind you of grade school paint by numbers??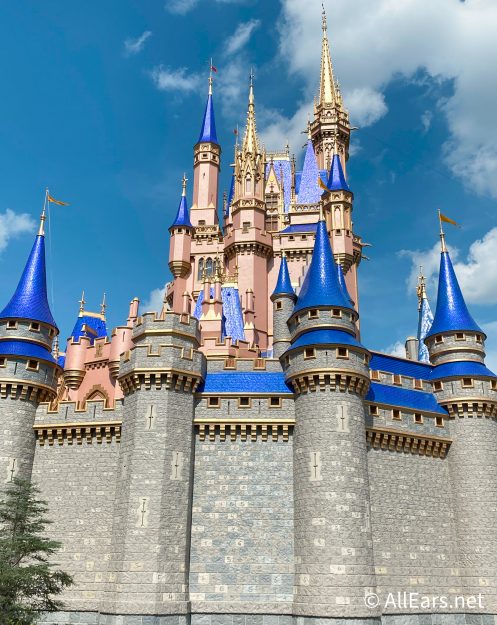 We stared at the castle long enough to notice Anastasia and Drizella running around the structure! Um…they DO realize that's Cindy's castle, right?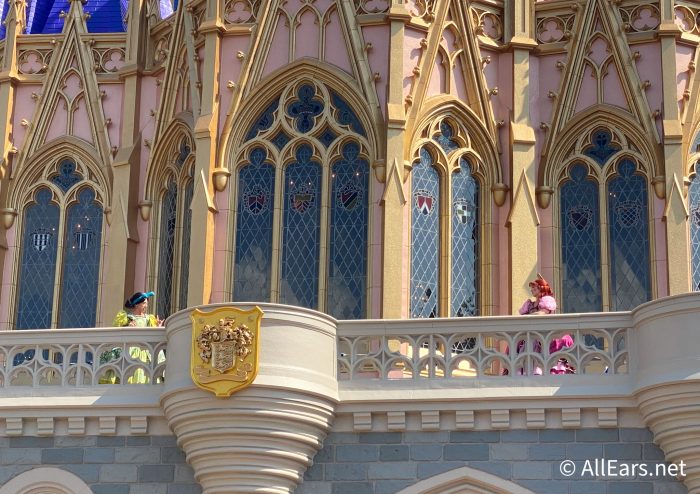 Whether you're a fan of the new paint job or not, it's hard to deny that the refurbished Cinderella Castle is quite the sight! And it looks like the castle will be finished soon to welcome everyone back to Magic Kingdom!
What do you think of Cinderella Castle's new look? Let us know in the comments!