Disney World has officially reopened its parks, starting last week with Magic Kingdom and Animal Kingdom. And on July 15th, both Hollywood Studios and EPCOT joined the line-up!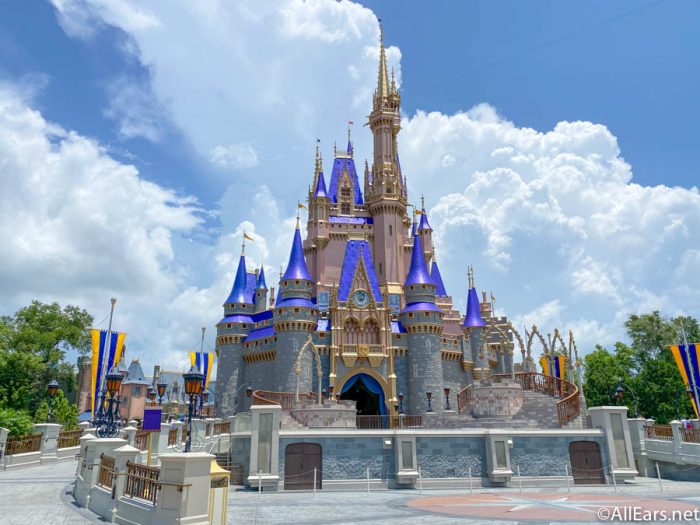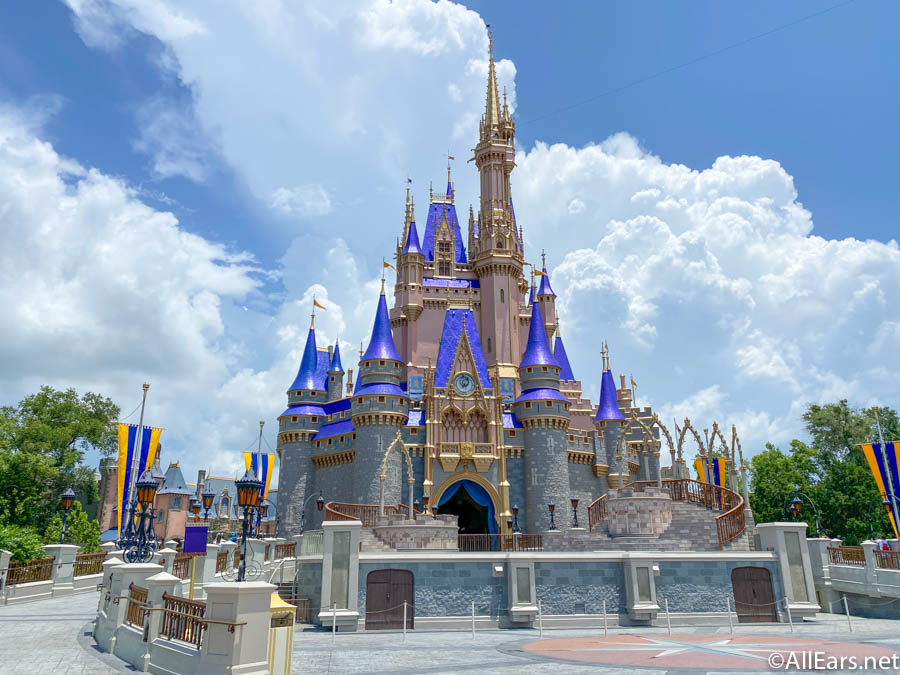 While we've been exploring everything new and different in the parks, there are a lot of questions that we've had about how the parks are operating. And, we've opened the floor to our readers to ask us everything they want to know about Disney World reopening!
We've got all the answers that you need to know about the parks before you head back!
What characters are still in the parks?
Although character meet-and-greets won't be available as parks welcome everyone back, Character Cavalcades have made their way into Disney World! On top of that, we've seen other random encounters throughout the parks!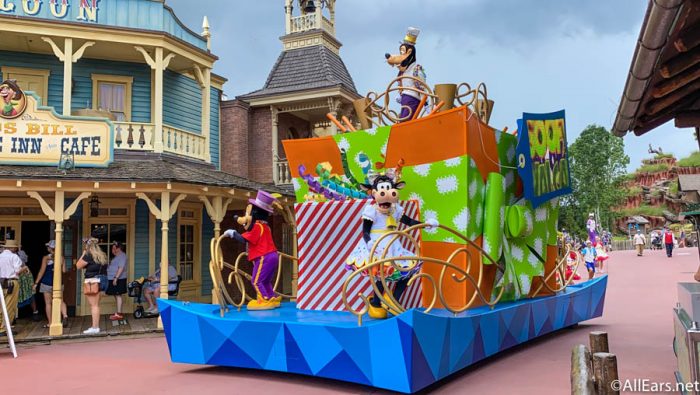 Magic Kingdom has been hosting the Royal Princess Processional and Mickey and Friends Cavalcade…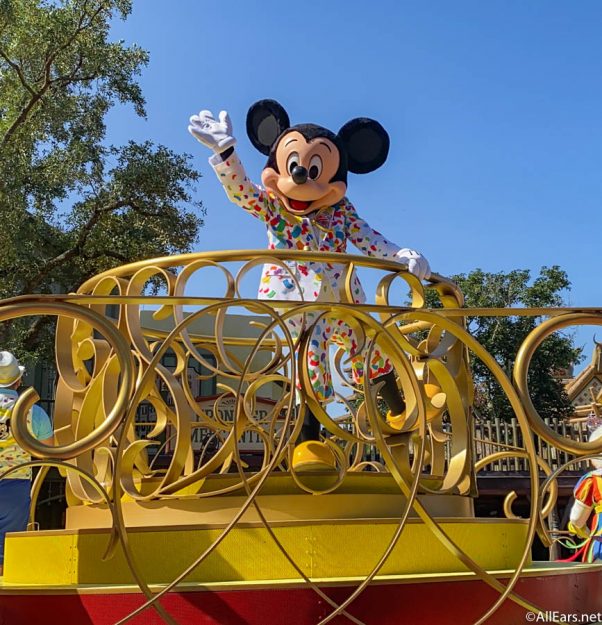 …while Animal Kingdom has Donald's Dino Boat Bash and Discovery River Character Cruise.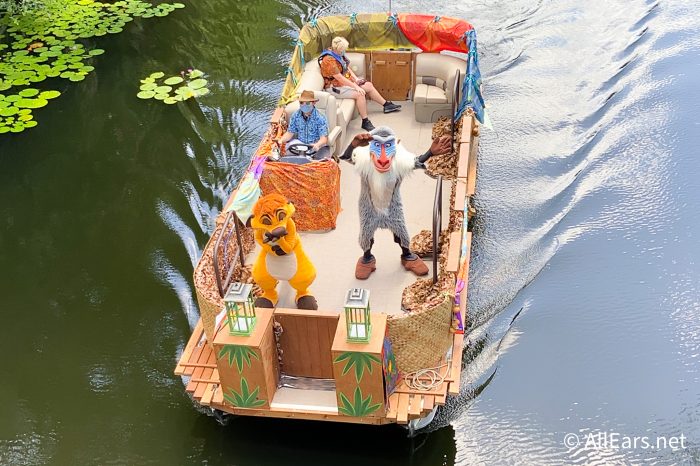 At EPCOT, the park hosts the Mickey and Friends World Tour and the Frozen Promenade…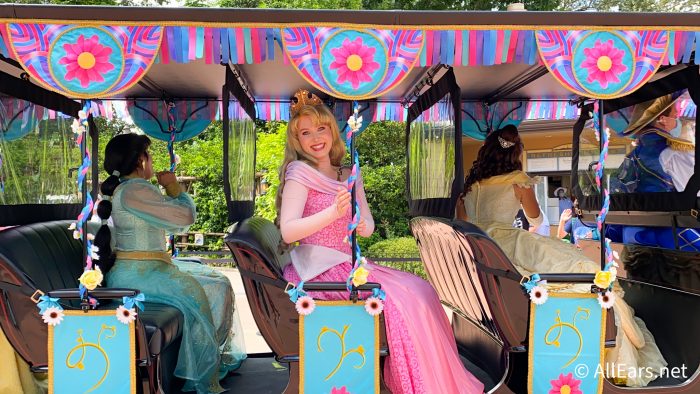 …while Disney's Hollywood Studios will also have the Pixar Pals Motorcade and Disney Junior Stars Motorcade.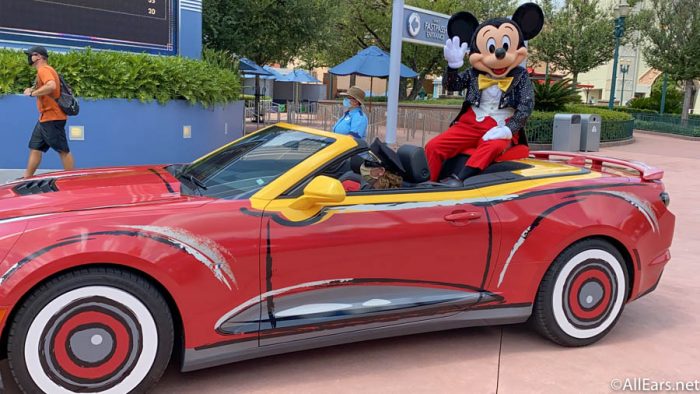 Characters can also be spotted around the parks, like Anastasia and Drizella waving from Cinderella Castle's balcony…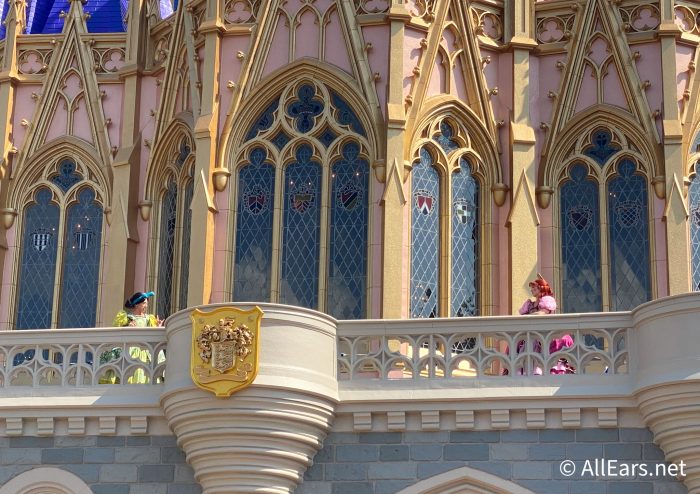 …Buzz Lightyear and Stitch waving from Tomorrowland's stage…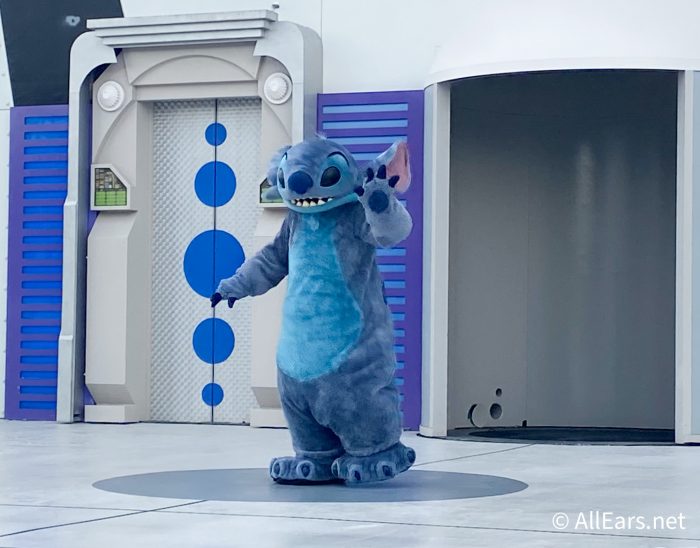 …Pooh out and about catching butterflies in EPCOT's courtyard, and more!
Star Wars: Galaxy's Edge have also brought Rebels and First Order members from all over the galaxy back into Hollywood Studios.
How is Rise of the Resistance working in Star Wars: Galaxy's Edge?
Although Disney originally said that Virtual Queues wouldn't be used in the parks, Rise of the Resistance has reopened again with limited amounts of Boarding Groups. Guests can attempt to access the queue system at 10AM, 1PM, or 4PM and only be able to make one Boarding Pass reservation per day.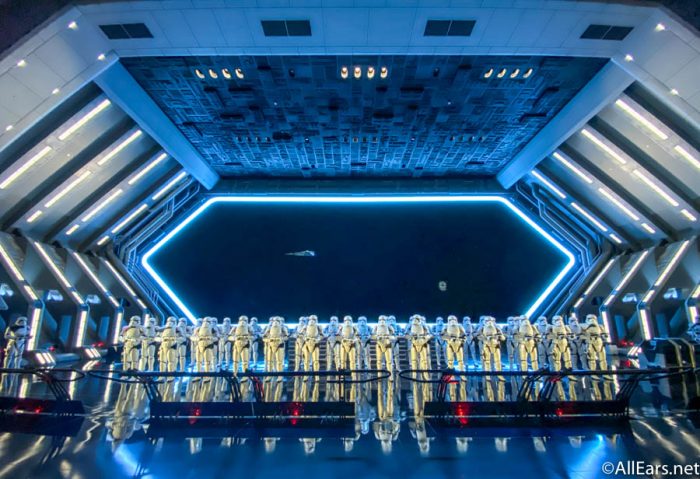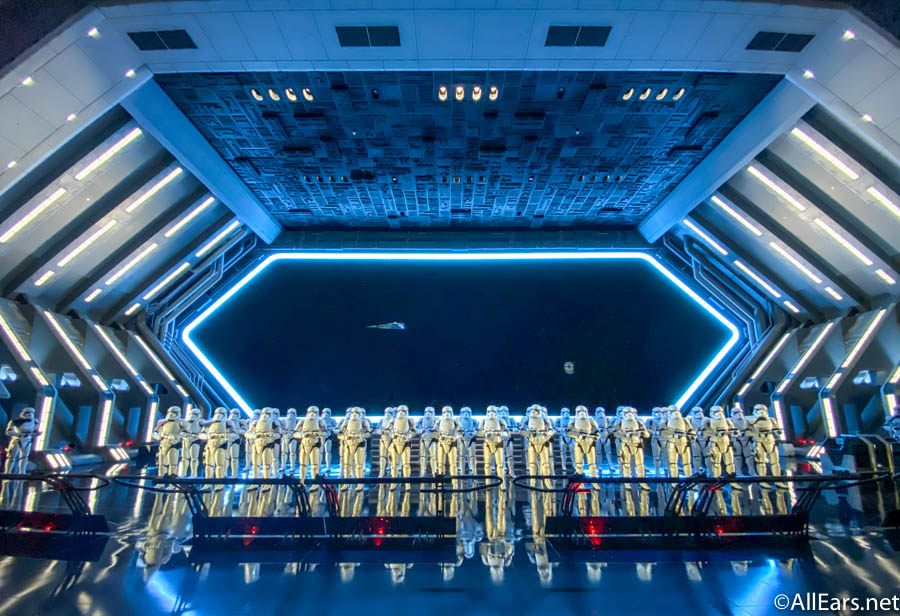 However, we encountered the issue that the reservation windows were gone within a few minutes as soon as they opened. So, if you aren't clicking that "join Boarding Group" button right at 10AM, you'll miss a chance to ride the attraction during that specific window.
Once you actually get to ride Rise of the Resistance, there are modifications in the experience. Guests will need to follow distancing guidelines, including an assigned number on the ground that they will follow throughout the entirety of the pre-show.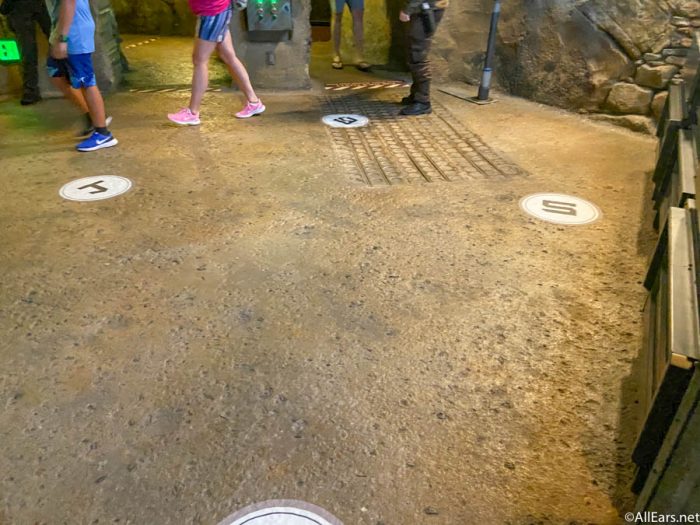 People aren't able to walk around in the Star Destroyer at this time. And, guests are being placed inside their transport vehicles with one party per car (which can be a fun experience in itself)!
How is PhotoPass being handled by Cast Members?
Since Cast Members will not be able to hold phones at this time to take photos, the PhotoPass photographers will only be snapping pictures on their designated Disney cameras.
Guests will be able to have their MagicBand or park tickets scanned so they can access their photos through their My Disney Experience later on. Guests are also required to keep their face masks on while photos are being taken.
What are the wait times and ride procedures like?
Across the board, we are seeing drastically reduced wait times at most attractions throughout Disney World. There have been a few exceptions, including longer wait times for Splash Mountain and Mickey and Minnie's Runaway Railway. However, with reduced park capacity, your wait times for the most popular rides will be far less than what you may be accustomed to.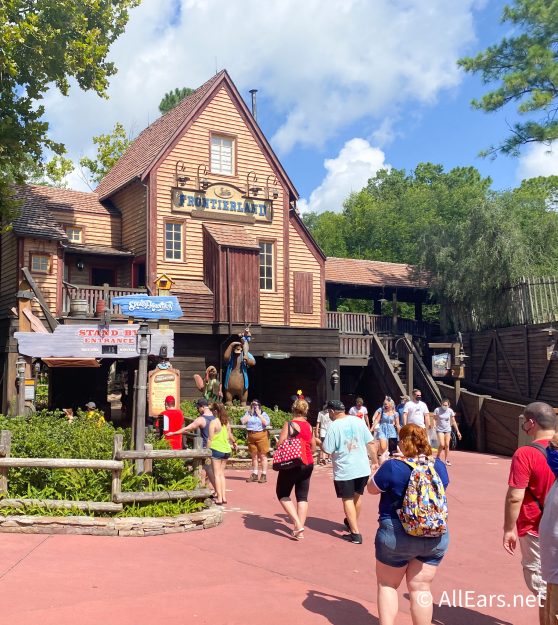 Each queue has distancing measures in place to mitigate risk to Cast Members and Guests. Floor markers are present throughout the entire queue, keeping travel parties six feet apart.
Some attractions have plexiglass dividers in the queue, and some attractions even have dividers on the rides themselves, like what we saw on Soarin', Kilimanjaro Safaris, and Star Tours.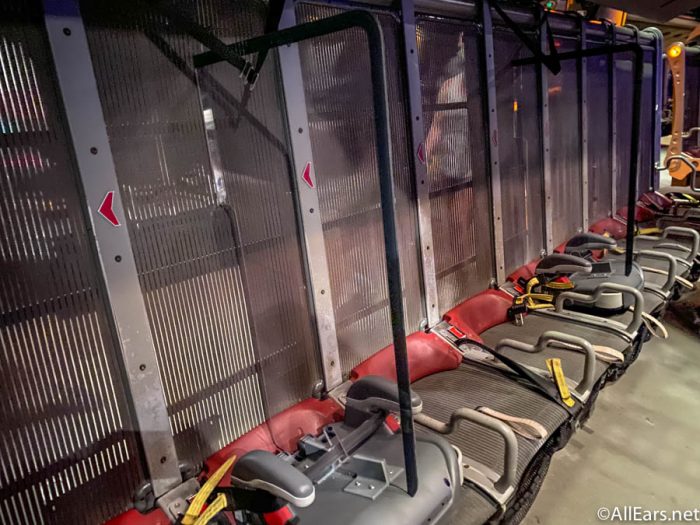 Although Universal Orlando allowed guests to take their masks off during water rides, Disney World required everyone to keep their masks on (even on attractions like the Kali River Rapids).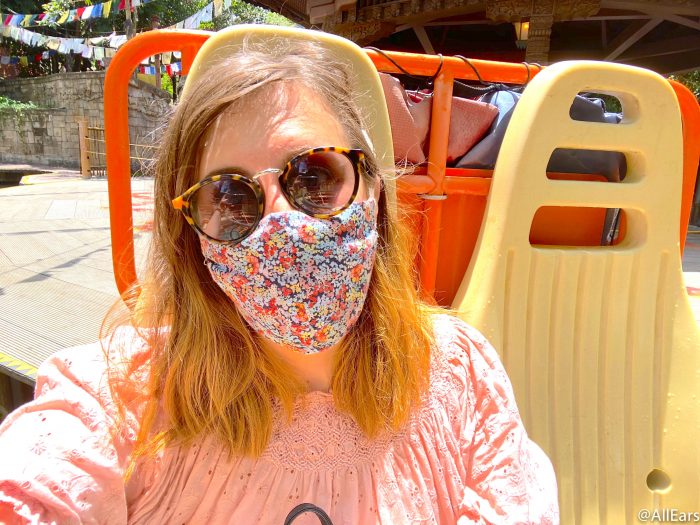 Is rope drop happening in Disney World? What is the process?
Since Disney World is trying to prevent unnecessary crowding during the day, many of the parks have started to open later than they normally would. By the time guests are let into the parking lots or get on transportation to the parks, they are usually getting there around the time the park opens anyways (without much room for actually getting there early).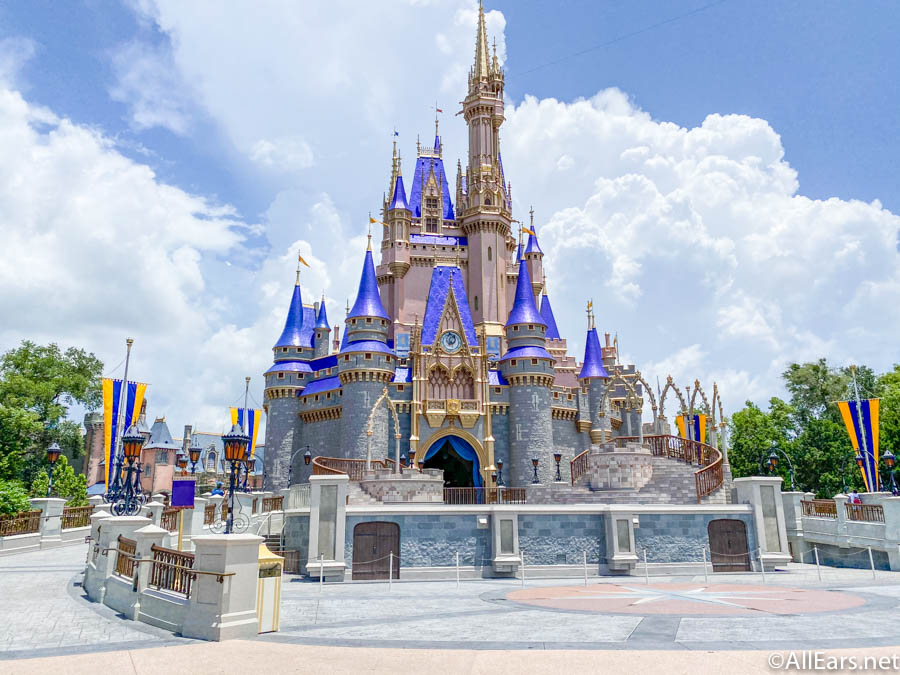 However, the only exception we've seen so far is in Hollywood Studios. Although the park opened at 10AM, we were able to arrive by 9 AM. While they told us to come back at 9:30 AM, guests were let into the park earlier than that (even though they were turning away people at first). Distancing measures were put in place with rope lines, markers, and more to keep guests safe.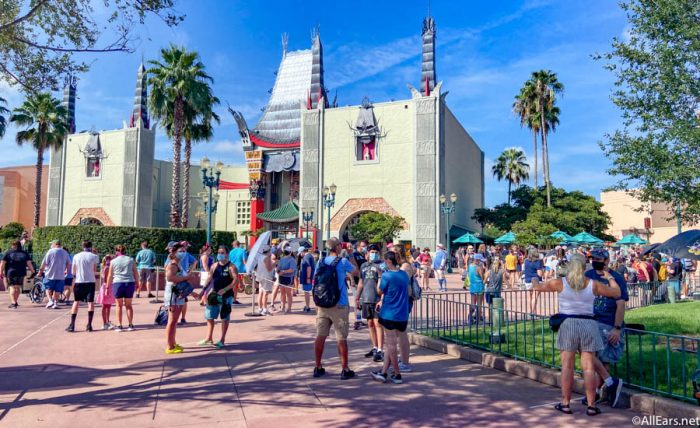 Where can you take off your mask in the parks?
Although guests are required to wear masks whenever they are in a public place on Disney property, there are still spots for them to take off their masks throughout the day. The parks each have designated Relaxation Stations for guests to remove their masks for a short period of time.
The Relaxation Stations have tables and chairs for guests to kick back for a few moments and remove their face masks. Some of these areas are indoors, like at Pete's Silly Sideshow at Magic Kingdom, but most are outdoors in shaded areas.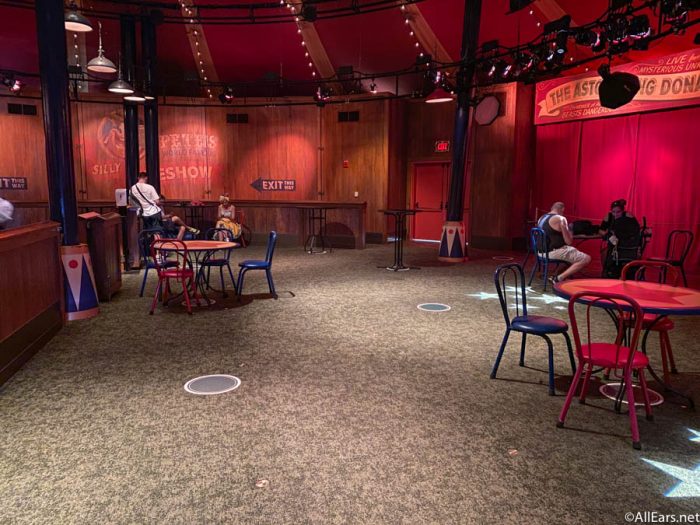 However, it's important to note that gaiters and bandanas do NOT count as face masks in the park. Disney will be enforcing this rule, so make sure to bring a face mask with ear loops to wear throughout the day!
How many attractions will you be able to ride in the parks in a day?
Since the rides are only operating with Stand By (minus Rise of the Resistance), wait times will fluctuate throughout the day. Unlike the system we've developed in the past with FastPasses and Extra Magic Hours, there's really no rhyme or reason to getting on attractions in the parks right now.
However, if you choose to stay in one park for most of the day, you can most likely get on many attractions (if not all of them in parks with less rides like EPCOT). We've seen rides hit their peak wait time in the early morning and dwindle down to low wait times towards the afternoon. Many of the lowest wait times were in the evening right before the parks closed.
However, this isn't always the case! We recommend continuously checking back on your My Disney Experience to see what the wait times are like at different points of the day.
Can you still use Rider Switch and the Disability Access Service?
As we run back to our favorite Disney attractions, families will still be able to take advantage of the Rider Switch or Disability Access Service option at the parks. Guests will need to sign up for one of these options with a Cast Member when they arrive to an attraction or visit Guest Services.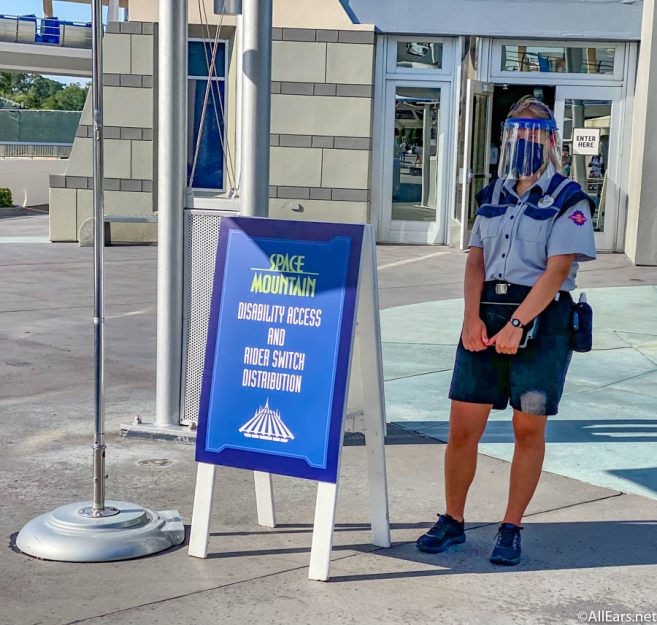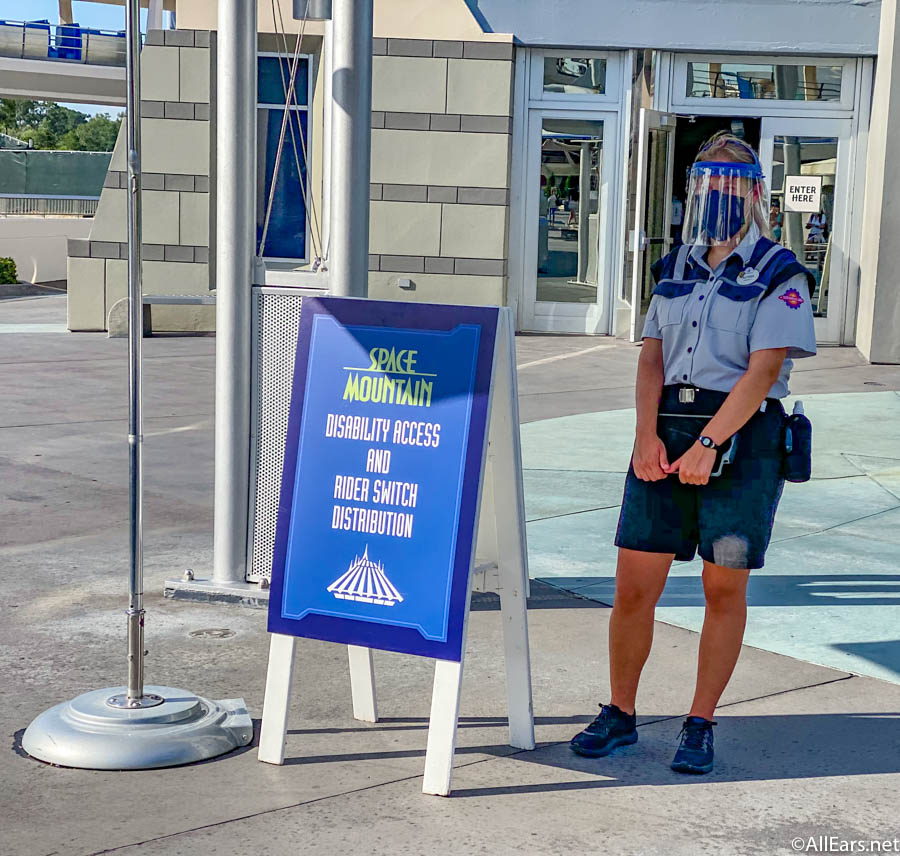 When it's that party's turn at a ride, Cast Members will either bring guests to the Single Rider line or FastPass lines that are not in use right now. Attractions like Rise of the Resistance will require guests to be a part of a Boarding Group to use these features, however.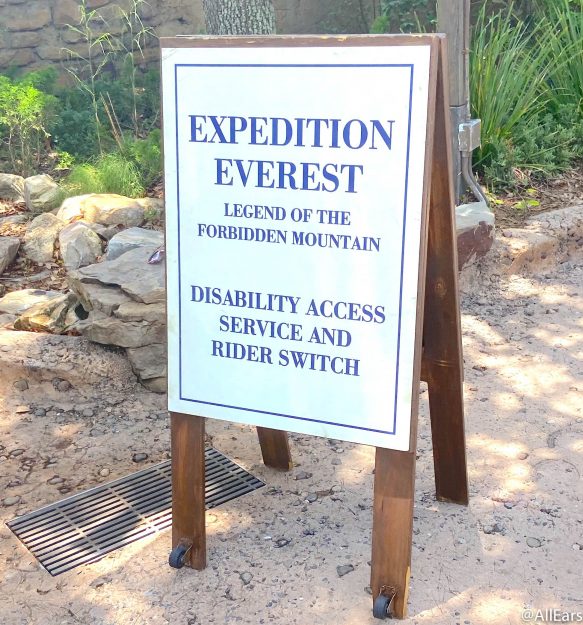 What are the biggest health and safety changes in Disney World?
Disney World has made some BIG changes in the parks! Your time in Disney will most likely look different with some of the new procedures put in place for the health and safety of everyone visiting.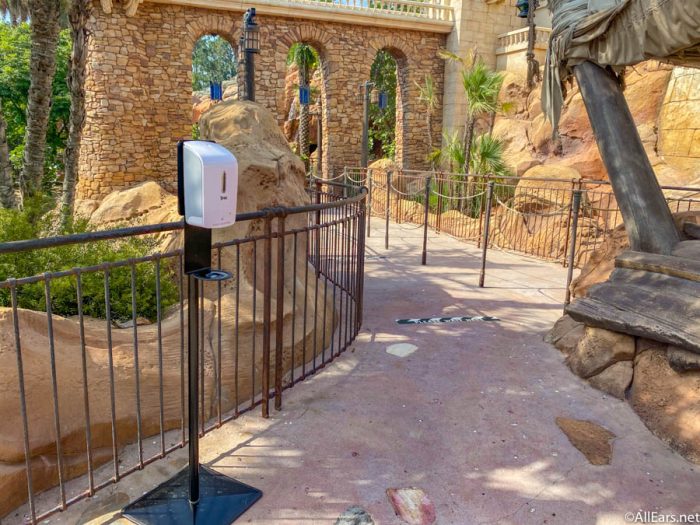 Some of the biggest changes that we have seen include the new temperature screenings before guests enter the parks…
…distancing measures all throughout Disney World at restaurants, attractions, and more (including markers, plexiglass barriers, and roped-off areas)…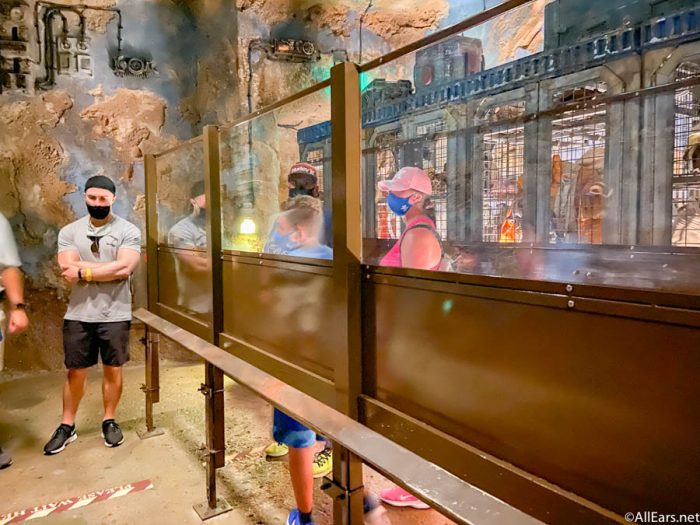 …and even Virtual Queues implemented at stores in the parks, as well as the World Showplace for the EPCOT Food and Wine Festival.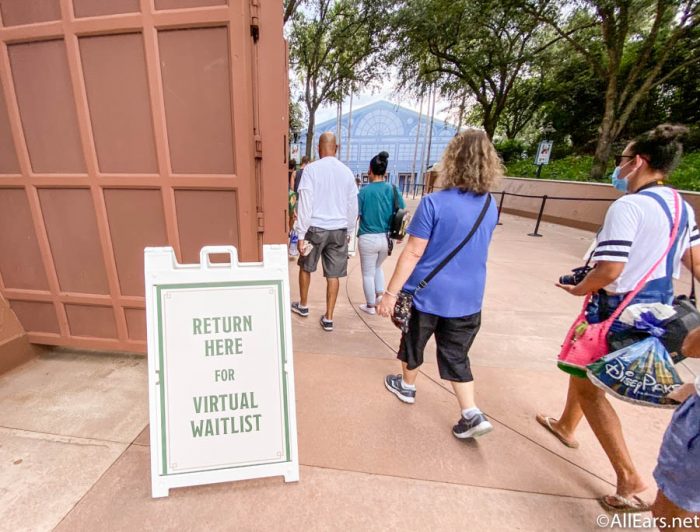 How does the modified transportation work in the parks?
At this time, the Disney Buses, Monorails, Ferries, and Skyliners are open for guests to use! While we've been exploring Disney Transportation, we've seen distancing measures, plexiglass barriers, and hand-sanitizing stations across the board.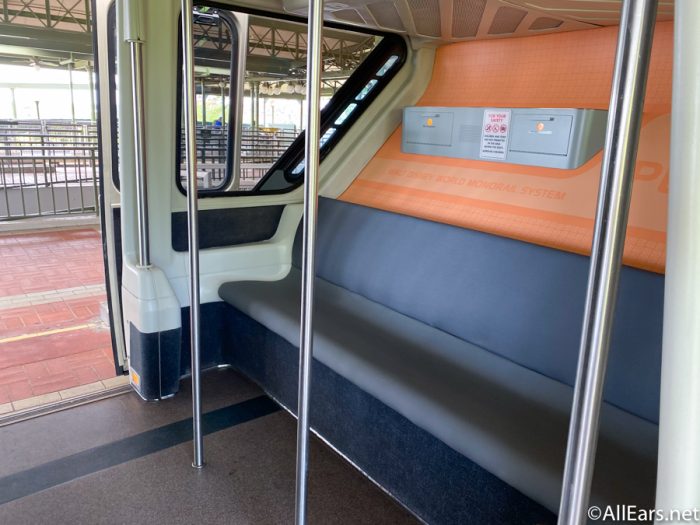 While the Monorails and Ferries have places for guests to stand and to not stand designated by stickers and markers…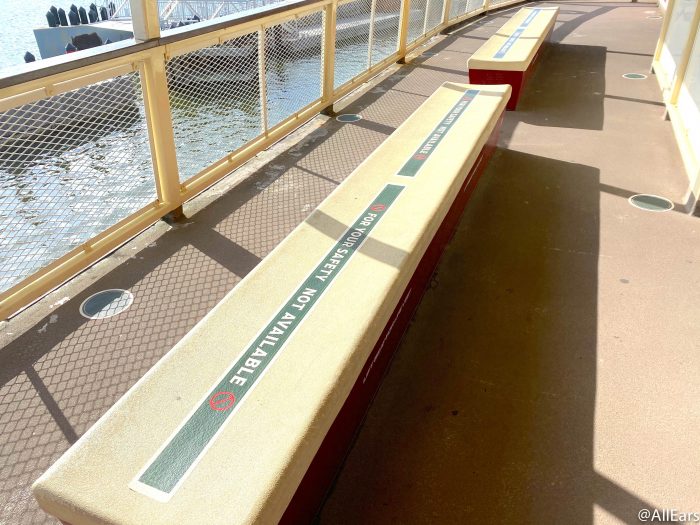 …the Skyliners will only be allowing one party per gondola at a time.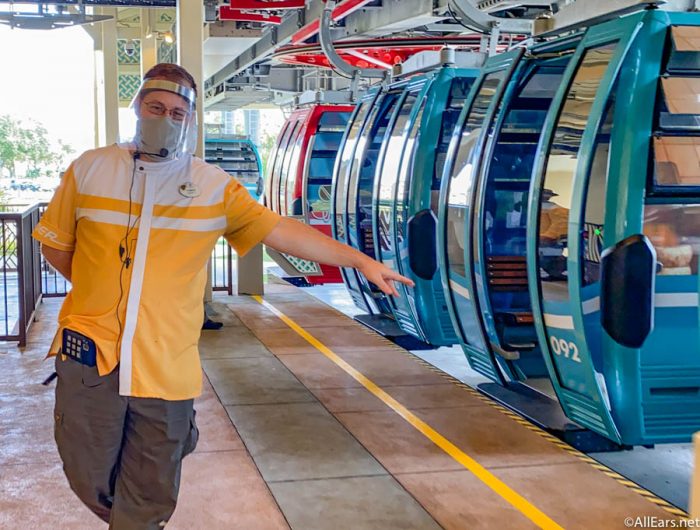 Disney Buses have also adopted completely new procedures with specified zones that guests are directed to by the bus driver when they board. The buses have considerably dropped their capacity to maintain distancing, but there are plenty of buses running to make up for this.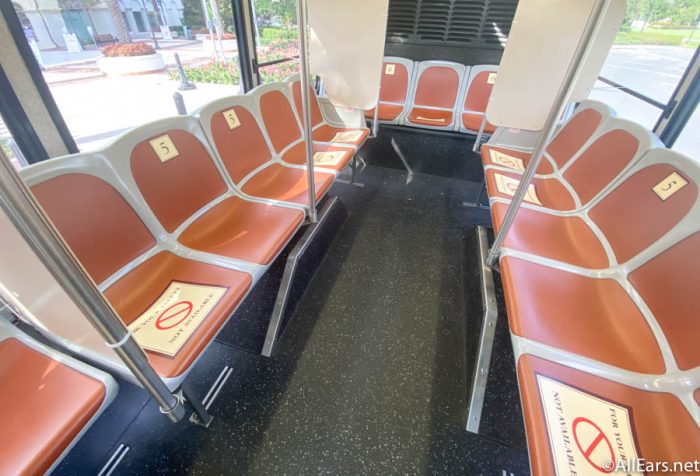 What are the crowd levels like in the parks?
Just like the wait times have been varying in the parks, we've seen the crowd levels also vary as well. Many people have been rushing to get to some of the bigger name attractions, leaving other parts of the park completely empty. However, we've even seen a few of the E-ticket spots left quieter than we've ever seen them before (a 10 minute wait for Millennium Falcon: Smugglers Run and Flight of Passage is VERY different)!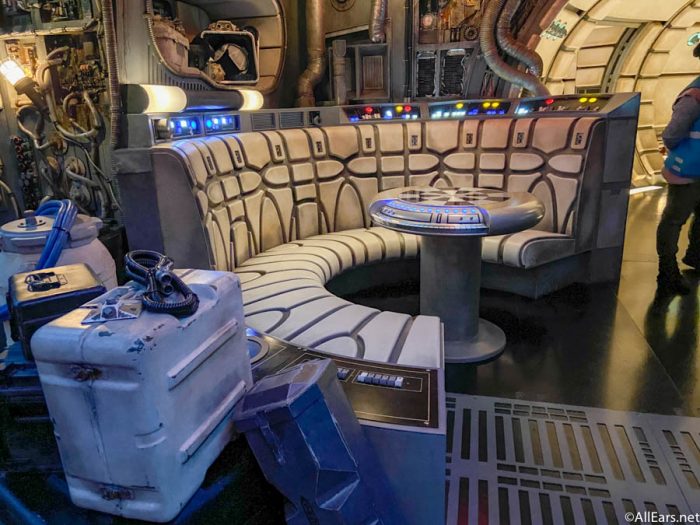 Since there is Stand By only and distancing measures put into place, the lines have been stretching a lot longer than they actually are. Frozen Ever After only had a 30 minute wait, but line distancing and the crowds made it look a lot longer than the actual posted time.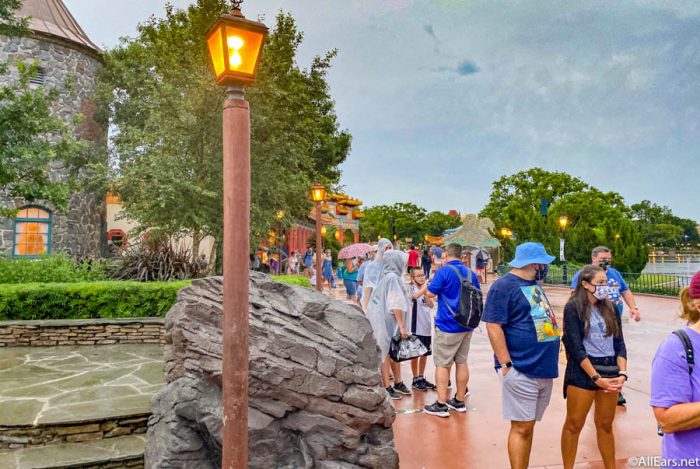 What happens at park closing?
Since many of the parks are closing far earlier than they would in the past, things are actually a bit different in the parks. Nighttime shows are not taking place, so people are riding attractions, watching Character Cavalcades, dining, or shopping throughout the day in one park only (since park-hopping isn't available).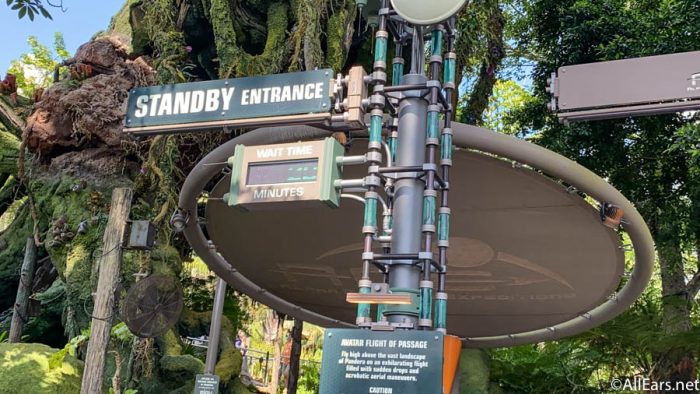 Due to the fact that guests can't visit more than one park per day, guests may or may not choose to stay all the way through closing. However, what we have seen is that the ride wait times tend to be shorter towards the end of the night since it appears like many guests are returning back to their resorts or homes before closing.
What is the dining experience like in the parks now?
Disney World has opened multiple dining experiences to guests throughout the parks. Currently, Quick Service options are frequently requiring guests to place their order through the Mobile Order system (with the exception of payment at the register for guests using cash or with allergies).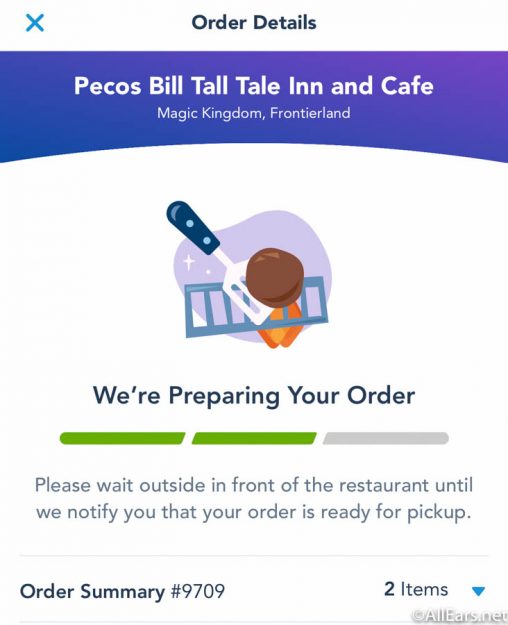 Seating has been limited so there is space between parties dining at the restaurants. Condiments are now being put in individual packages, instead of the serve-yourself format from before. However, water cups are still available from Cast Members, if guests ask for them.
While the Disney Resorts have character dining at Topolino's Terrace, the parks have a character meal at Garden Grill in EPCOT. Guests are asked to check-in using the Mobile Dining Check-in feature before being seated at their table.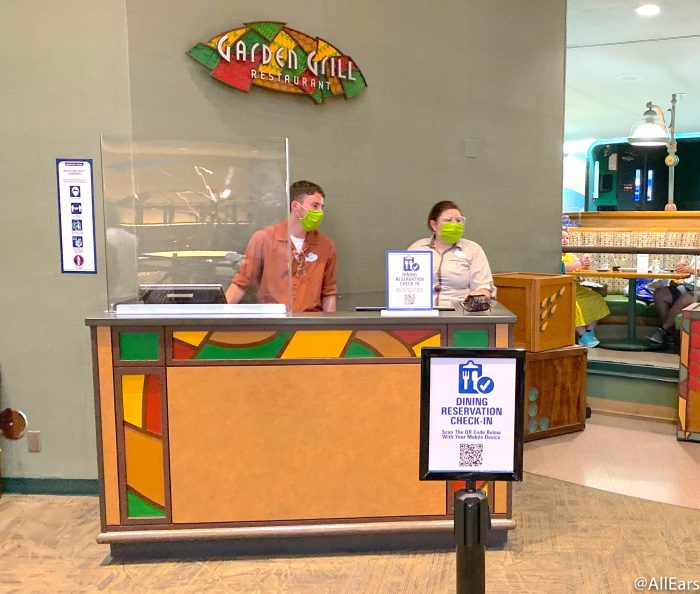 Menus may be limited, depending on what the kitchen is using in their meals or manufacturers are able to provide. Character interactions will still be happening, except guests will not be able to hug them or receive autographs from them. Instead, everyone will be able to take distanced selfies and receive a signed postcard from the characters at the end of their meals.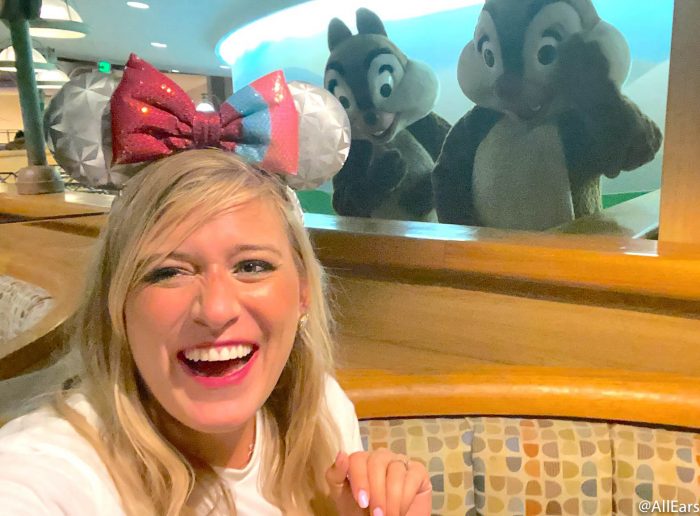 Now through the Fall, EPCOT is also hosting the 2020 EPCOT International Food and Wine Festival. However, this year's festival has seen a few changes by combining elements from the Flower and Garden Festival (that was shut down early due to the closures) and Food and Wine.
We will continue to update this FAQ with more questions and answers that we encounter as we explore a newly re-opened Disney World!
Do you have any questions you'd like to have answered? Let us know in the comments below, and we will try to help give you the information need!
Join the AllEars.net Newsletter to stay on top of ALL the breaking Disney News! You'll also get access to AllEars tips, reviews, trivia, and MORE! Click here to Subscribe!