Can you believe that all four Disney World theme parks are back open as of today??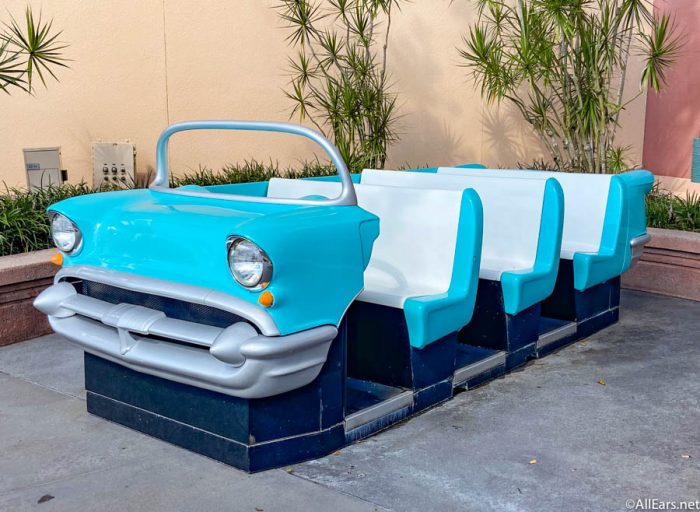 Although we've taken you with us to check out every park, we're in Hollywood Studios for its grand re-opening! While we are exploring new character interactions and our favorite attractions, we're giving you a look at the crowd levels in the park!
Hollywood Studios will be operating with limited capacity like the other parks currently where Disney Park Pass reservations are required to enter. Today, the park opened at 10 AM to welcome guests back to a little slice of Hollywood entertainment!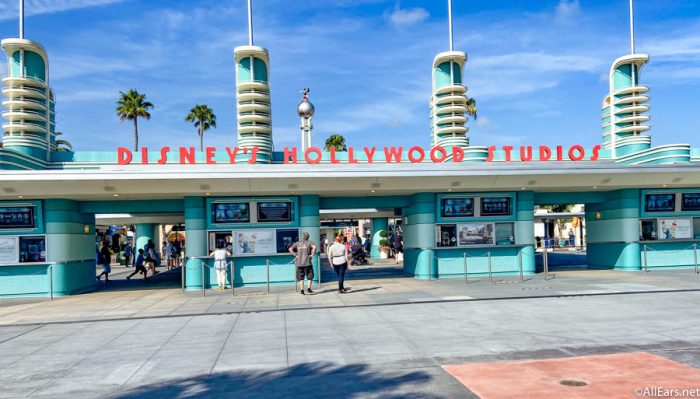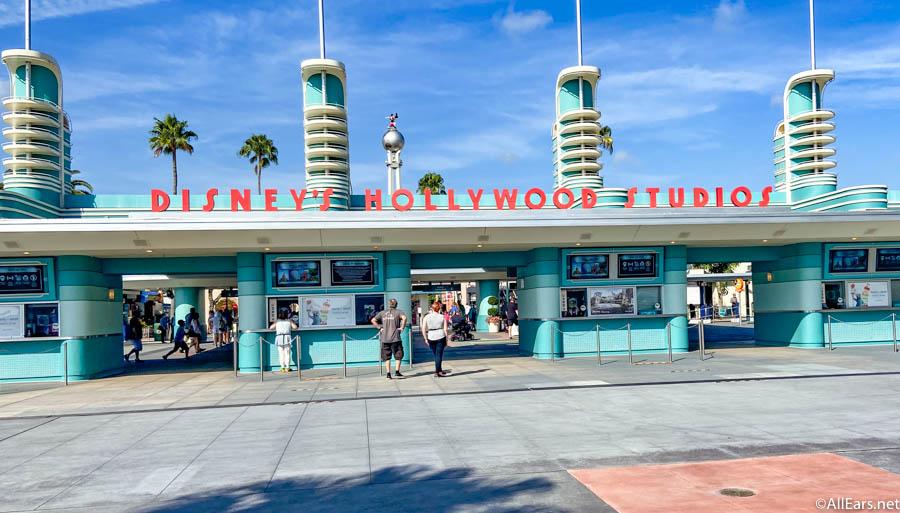 Before entering the park, guests are requiring to go through a temperature screening and bag check. However, the screenings were a little bit more hectic than usual since many guests didn't realize that there were different temperature screening areas for the parking lot and the Skyliner.
After we entered, a growing crowd made its way down Hollywood Boulevard…
…towards the Chinese Theatre, where guests were distanced from one another. Lines were created with ropes to have everything in an orderly fashion as people entered Hollywood Studios for the day.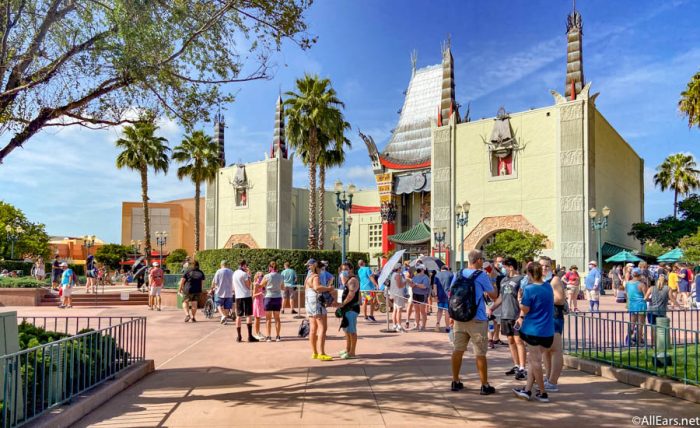 It shouldn't be too much of a surprise that the most popular spot of the morning was Rise of the Resistance! Although the ride will be operating with a modified Virtual Queue system, the 10AM distribution window this morning was gone within minutes.
While guests had to wait for their Boarding Groups to be called (it seems to be loading very slowly), the crowds moved over to Millennium Falcon: Smugglers Run in Star Wars: Galaxy's Edge instead!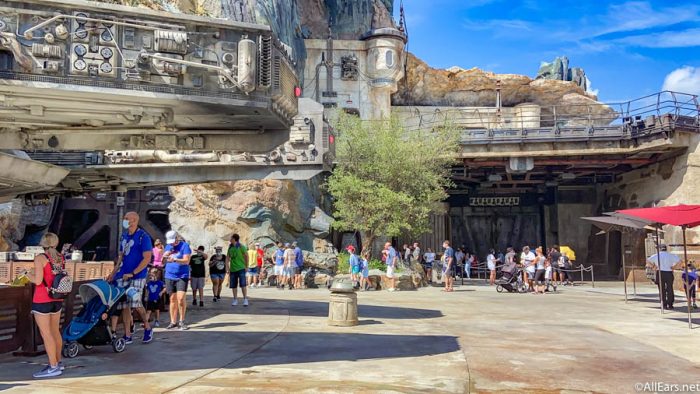 Since the ride is only operating with Stand-by at this time along with distancing measures, the wait time was at 55 minutes when we stopped by earlier. The end of the queue stretched all the way to Oga's Cantina at one point.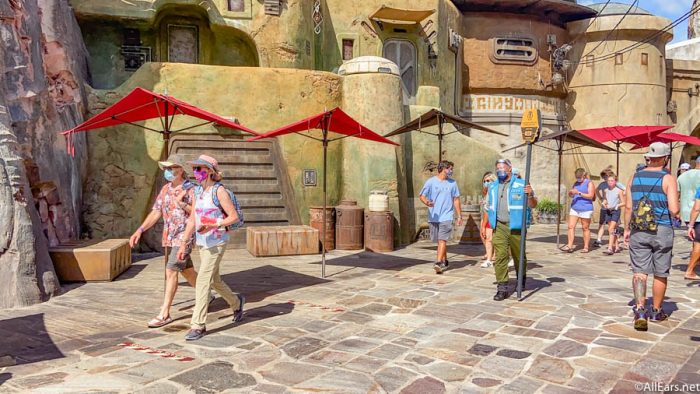 This did thin out pretty quickly after we first noticed it, so we'll keep checking the lines to see how they fluctuate.
The mask-free relaxation station in Star Wars: Galaxy's Edge looked pretty empty when we visited (but it was only the beginning of the day).
Areas like the Marketplace in Galaxy's Edge were heavily limiting guest access to one person per store (the stores are QUITE small here, so there's not much room for more than that!).
The spots that were open had a few people wandering in and out. Guests were kept distancing from one another at Dok Ondar's…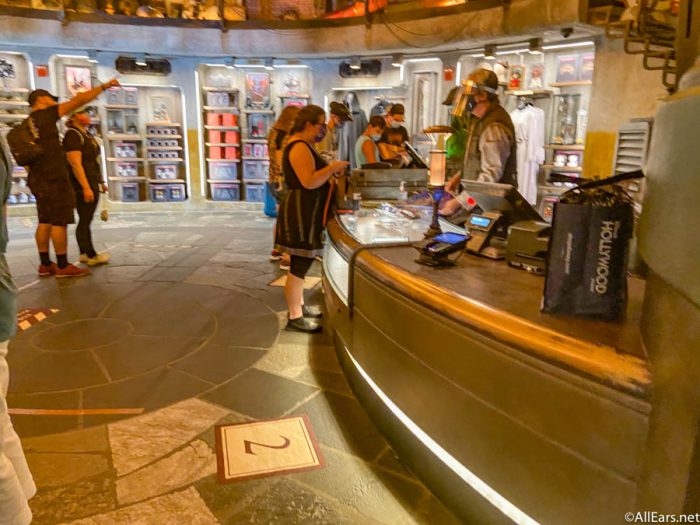 …where a decently sized line formed around the entirety of the store.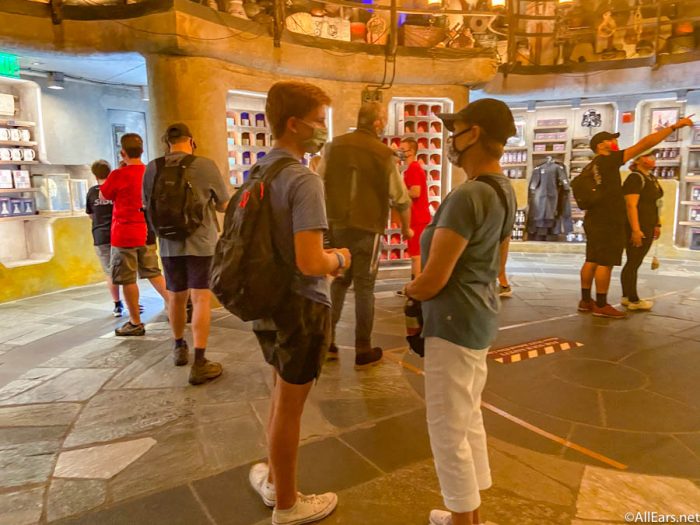 Droid Depot was also open for guests to build their own R2-D2 or BB-8 pals to take home with them.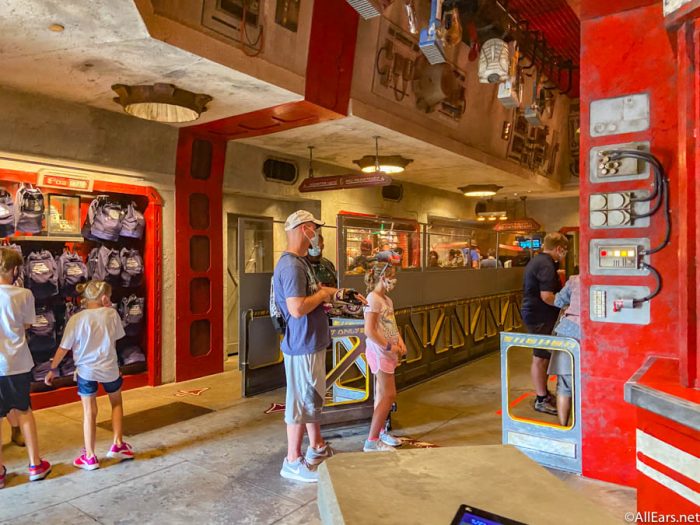 Although there were some people in the store right as it opened, guests were spaced out from one another.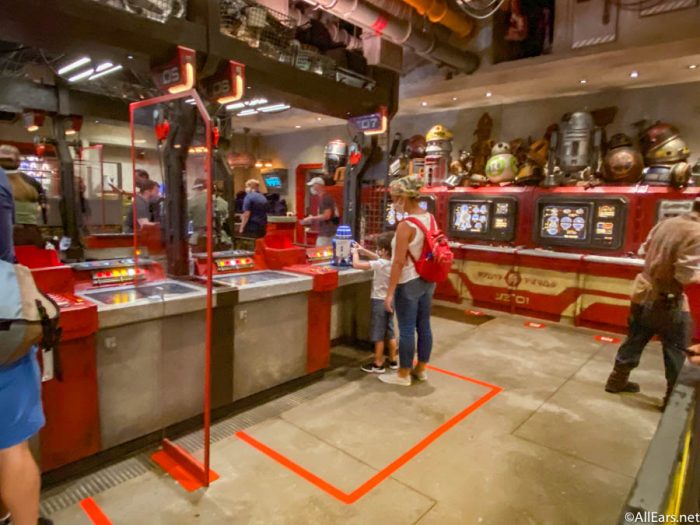 Savi's Workshop also had a line forming but NOT to build a lightsaber. At this time, guests can only purchase legacy lightsabers in Savi's.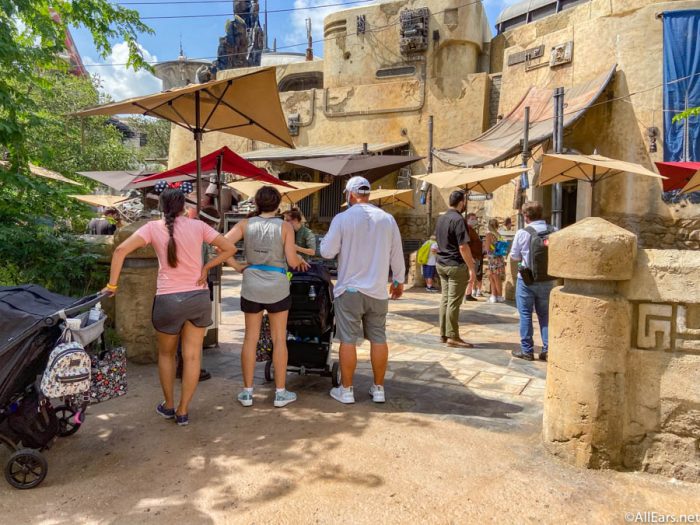 We also stopped by Oga's Cantina to see what was shaking in the bar. Guests were given a table for their party (or just one person in our case!) that was distanced apart from other people in Oga's.
While the bar is usually packed with people, Oga's has a limited capacity and reservations for guests in the park. During our many trips to visit Galaxy's Edge, we have to say that this might have been the quietest we've ever seen Oga's Cantina!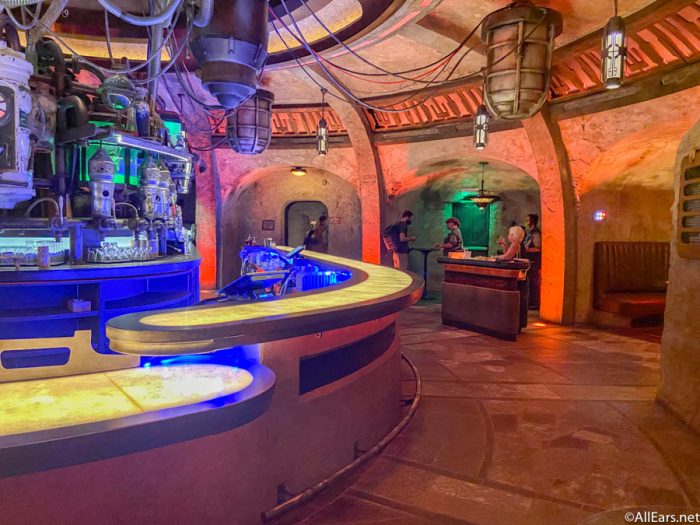 And, we're happy to say that their drinks are still just as magical as we remember them to be!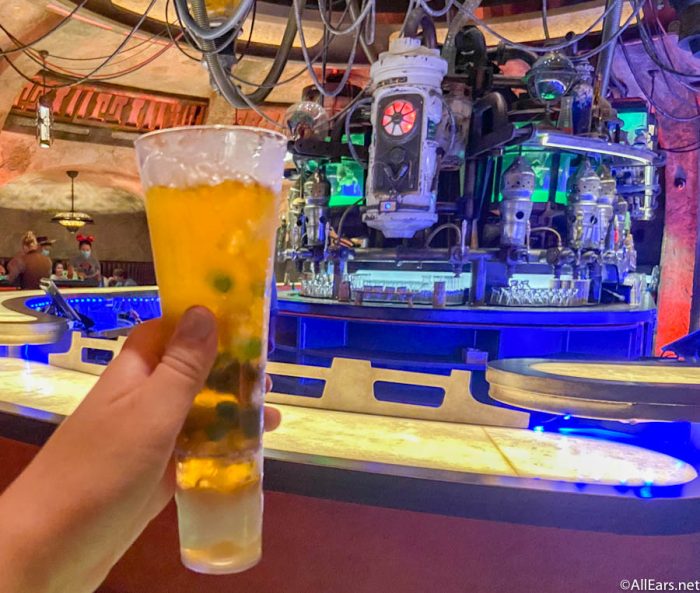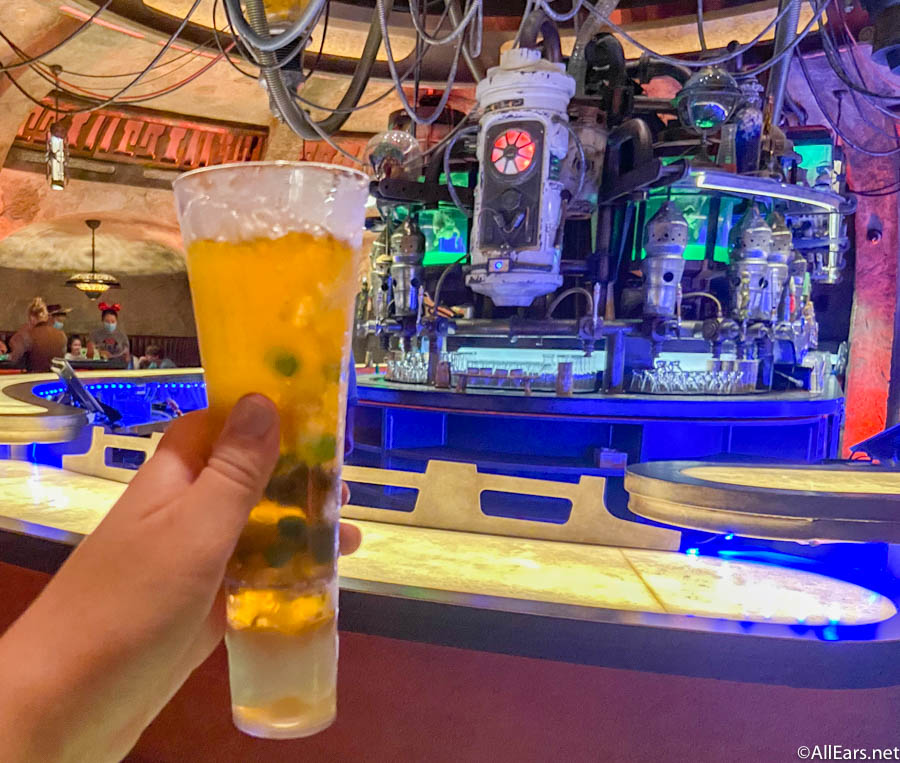 Outdoor spots in Star Wars: Galaxy's Edge were also pretty quiet this morning.
Toy Story Land also attracted quite a few people to its rides as the line for Slinky Dog Dash jumped to 40 minutes long.
But the crowds were a bit smaller for places like Alien Swirling Saucers and Toy Story Mania, which only had 15 and 20-minute waits.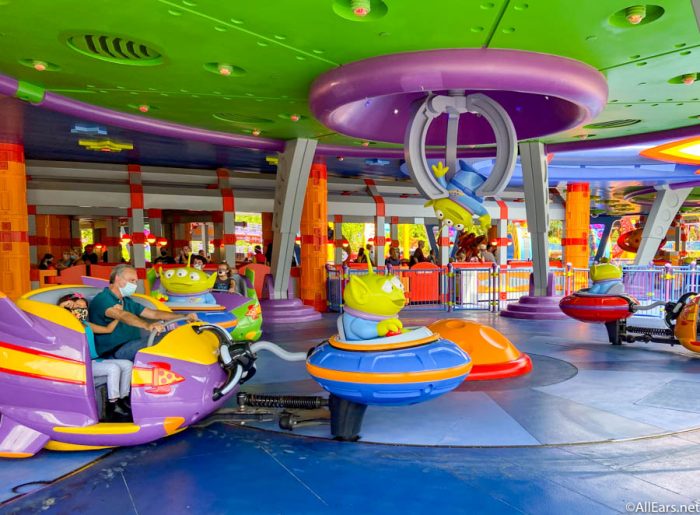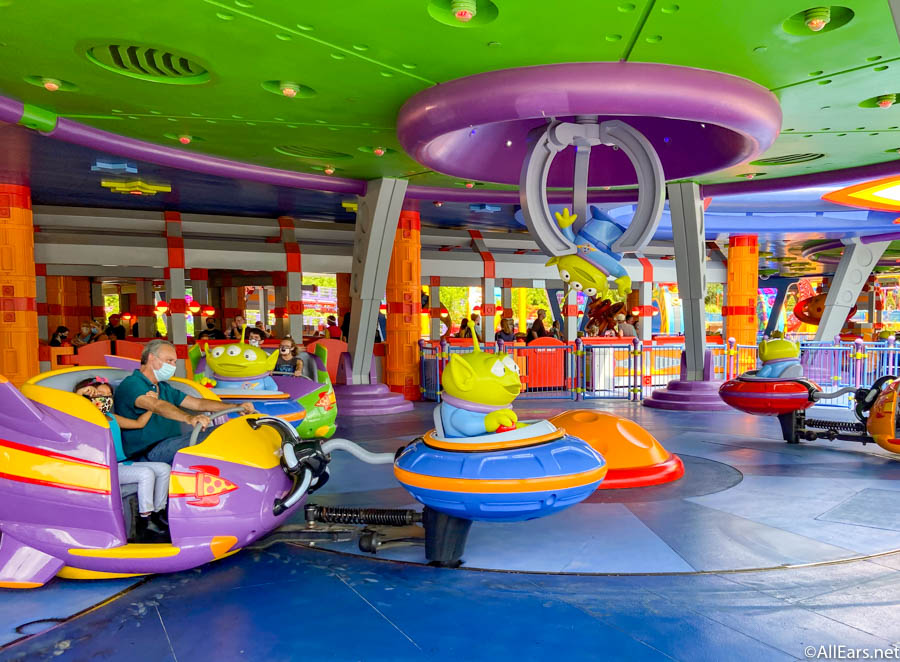 We will continue to update this post throughout the day with a look at more of the crowds in Hollywood Studios!
Have you been back to Disney World yet? Let us know in the comments below!