Although we've been enjoying Universal Orlando's Virtual Queues to hop back on Hagrid's Magical Creatures Motorbike Adventure, Disney World announced that the parks wouldn't be using Virtual Queues at attractions when the parks reopened again.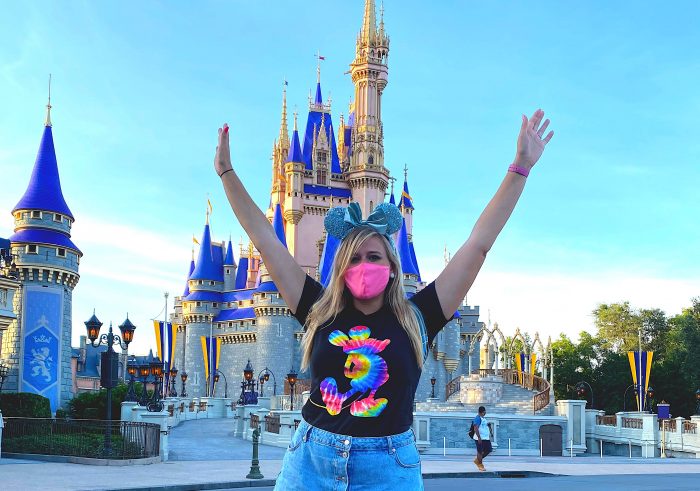 While we knew Virtual Queues wouldn't be available for rides, Disney also stated it wouldn't use FastPasses or Single Rider lines. Since we've returned back to Passholder Previews in Magic Kingdom and Animal Kingdom, we have seen Rider Switch available.
However, Disney World has also started to change its policies according to some of the changes happening in the parks. Although we've seen what the ride process is like in Magic Kingdom and Animal Kingdom so far, Disney's Hollywood Studios will be reimplementing Boarding Groups for Rise of the Resistance when the park opens on July 15th!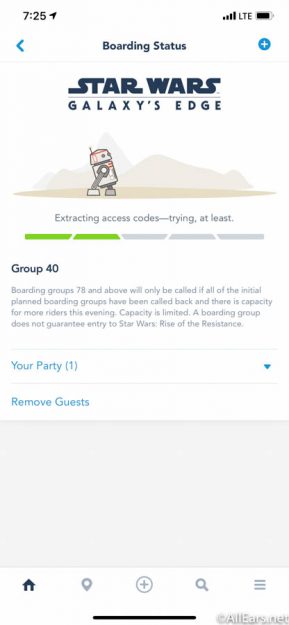 Guests will still be able to access the Virtual Queue line to the attraction through the My Disney Experience app. However, there are some big changes to the system that may affect your plans throughout the day.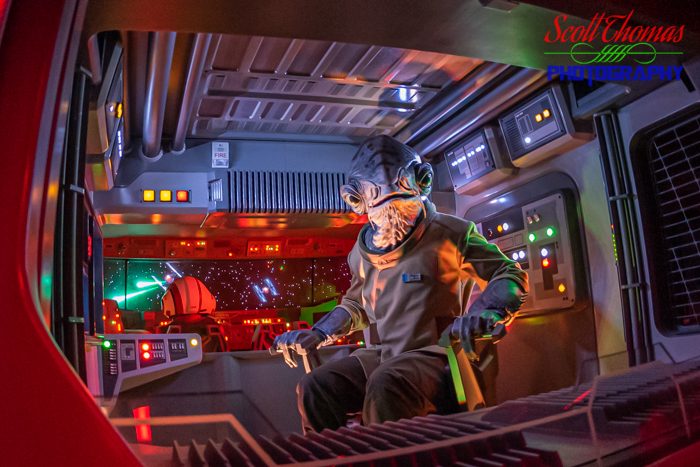 Instead of guests arriving right as the park opens to secure a spot in the queue, there will be opportunities at 10AM, 1PM, or 4PM to request to join the attraction's queue. There is still a limited availability with a certain amount of Boarding Groups provided each day. Guests are only able to join a Boarding Group once per day in order to provide availability to multiple people in the park.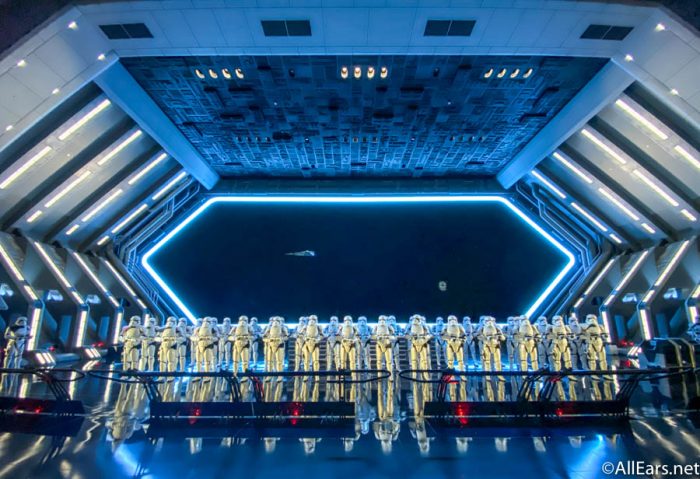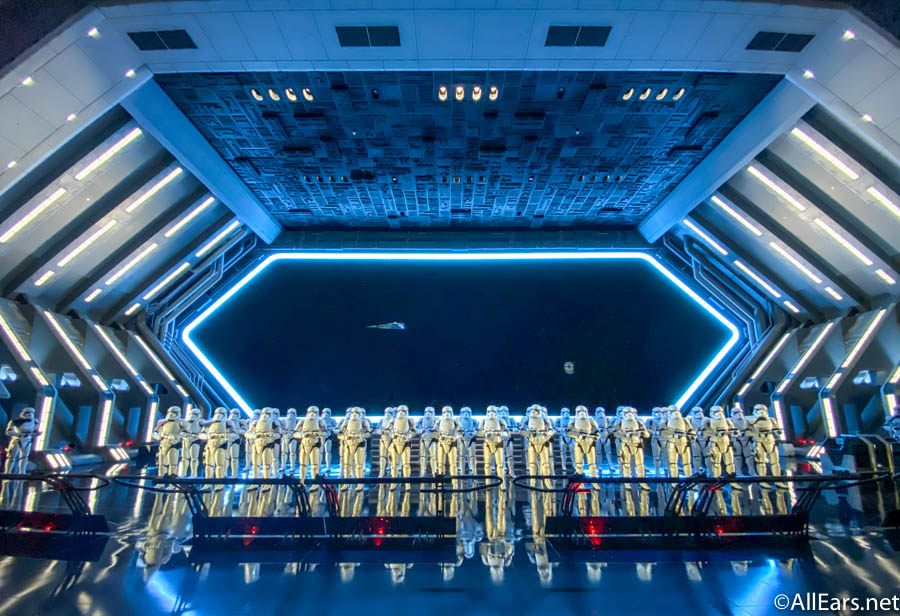 Guests will be notified if there is no more availability for the specific distribution time, but they may be able to join back-up groups. As long as your group's park tickets are linked to your My Disney Experience app, you can enroll your whole party for the same Boarding Group time. Guests will be notified when they can return to the attraction and have an hour to do so.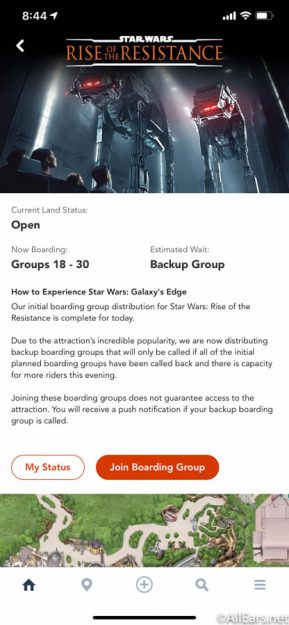 If there are issues joining the Virtual Queue, Guest Experience Team members will be available again to assist everyone. Please note that having a Boarding Pass doesn't mean that guests will be guaranteed to ride Rise of the Resistance. Depending on the amount of people wanting to join, the amount of Boarding Groups called may vary.
While other attractions won't be using a Virtual Queue at this time with only Stand By available, we will keep you updated on how the newly modified Boarding Passes will work when Rise of the Resistance reopens with Hollywood Studios on July 15th!
Have you been on Rise of the Resistance yet? Let us know in the comments below!