Since Disney World has reopened, health and safety measures have been placed around the parks.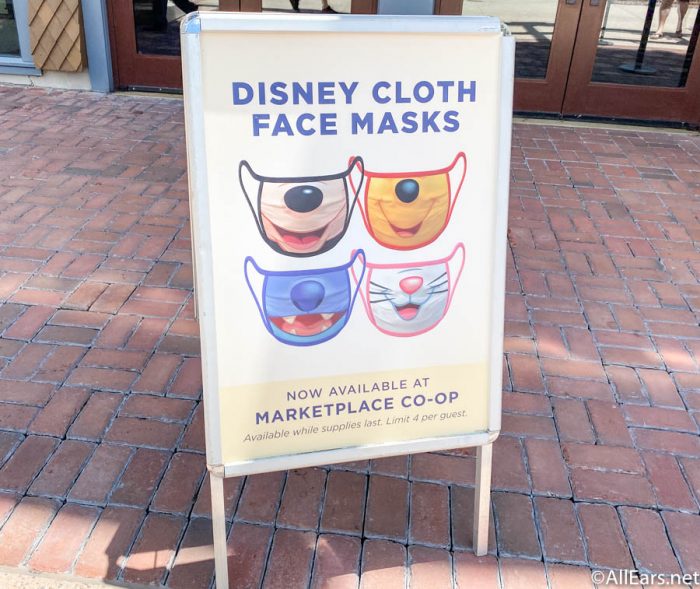 While we've experienced temperature checks, Relaxation Stations, and distancing measures, we've also been wearing face masks since we've been back in theme parks. As a safety precaution, guests are all required to wear face coverings during their time in Disney World.
Although we've been riding all our favorite attractions and snacking our way through the parks, we've worn all sorts of masks when we have explored the parks. However, Disney has released their own line of Character Face Masks for guests to fashion with their park outfits.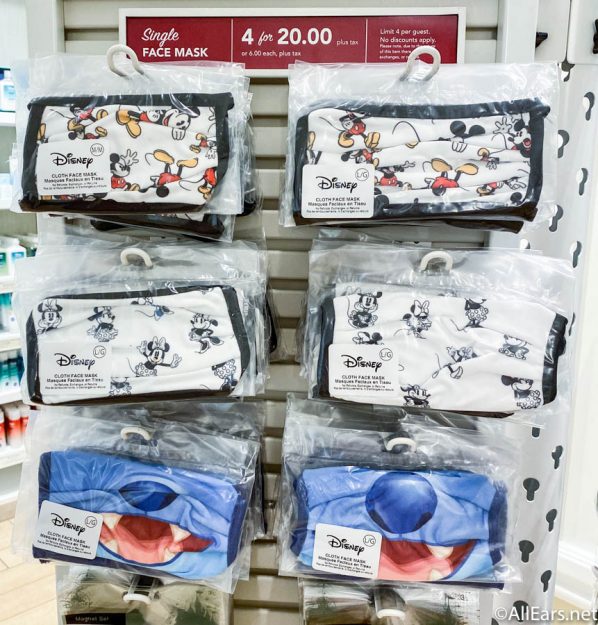 Although we've heard mixed reviews of the face masks from many of our readers, we decided to try them on ourselves during a day in the parks to share our thoughts with all of you!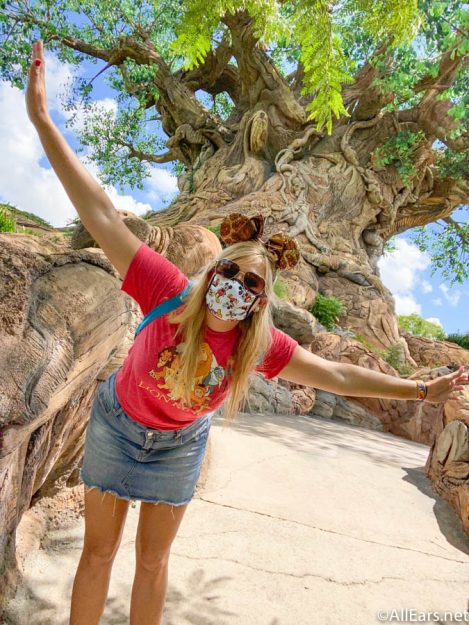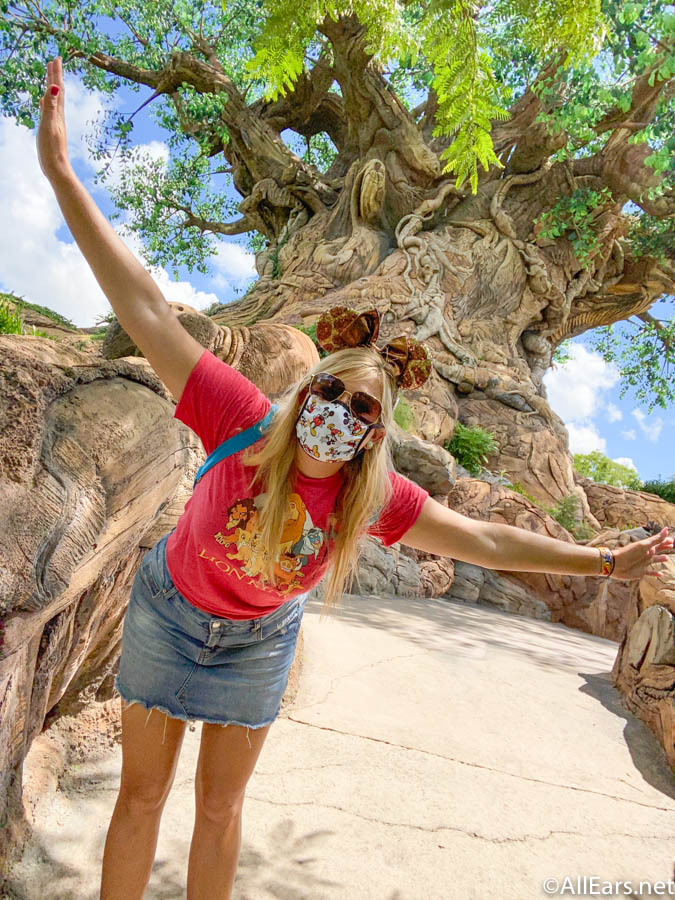 While some of the ear tabs and fabric on the face masks can move around a lot, we found that the Disney Character Face Masks fit very well. Even when we talked, went on attractions like fast-paced roller coasters, or hopped on water rides, our mask didn't slide or get loose .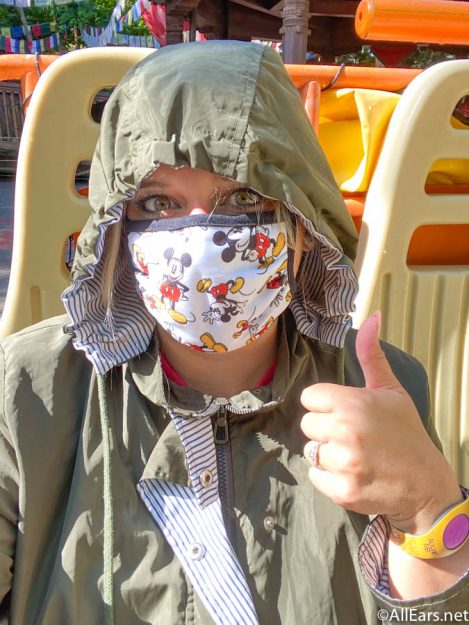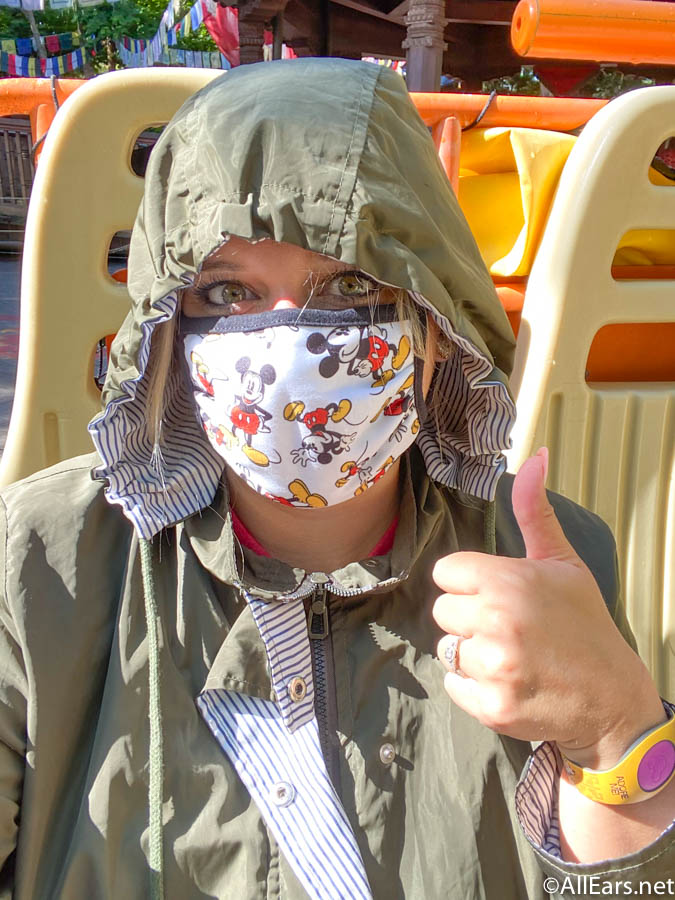 But, we did find that the face mask almost fit a little too well. The fabric was thicker than what we were used to (which isn't necessarily a problem), but the sizes run VERY small. We ended up sizing up to a size large. However,  Disney has also recently released an extra large size for guests to wear for a bit more room.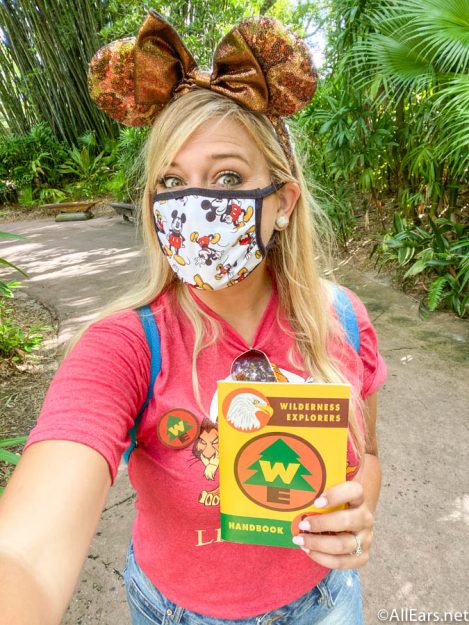 Since people are required to wear face masks that are secured with ties or ear loops (which means no gaiters or bandanas), the Disney Character Face Masks are a great option to pick up in the parks. They're easily accessible for everyone visiting.
In our experience, we thought that it was great that the masks stayed put all day long. Although they could have come in better fitting sizes, the Disney Character Face Masks are a simple option that works very well whenever you're in the parks all day long.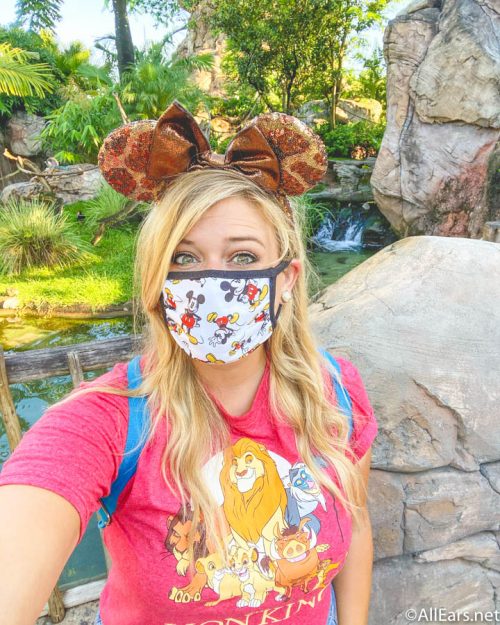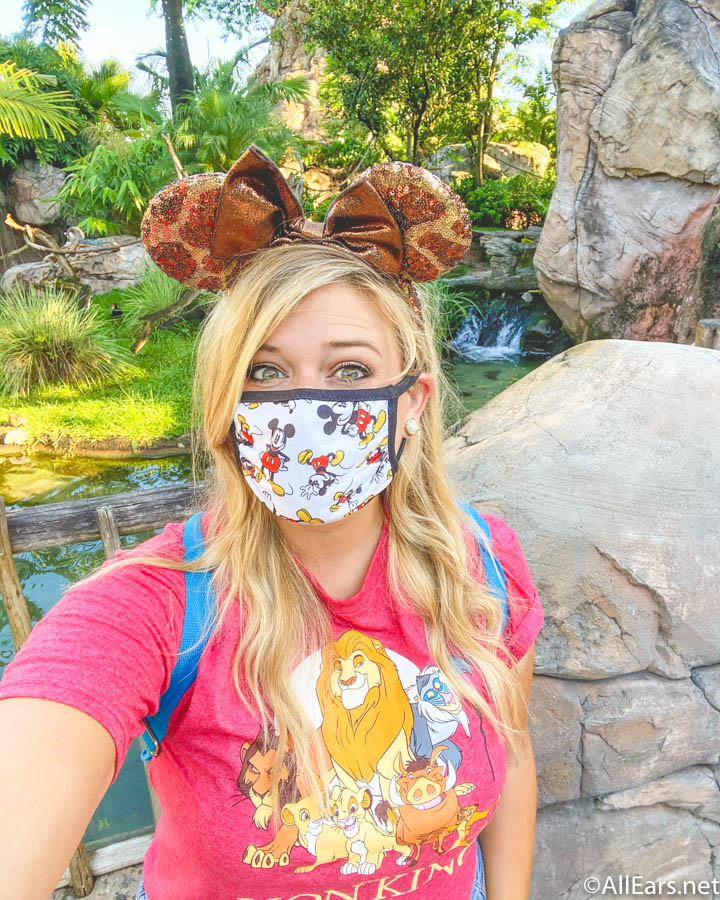 While we keep making our way around the parks, we'll give you more updates on what it's like to be back in a newly reopened Disney World!
What is your favorite face mask to wear in the theme parks? Let us know in the comments below!