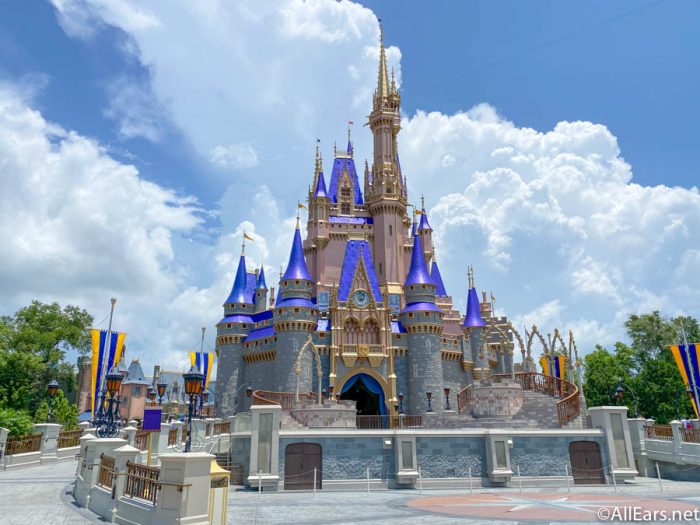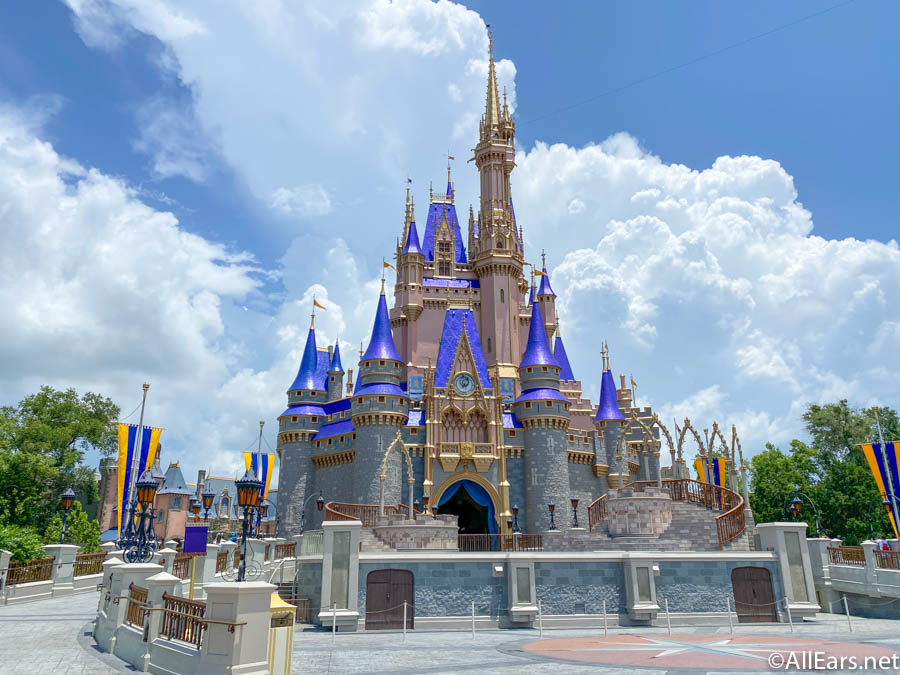 We've taken you with us on a tour all over the property to the resorts, Disney Springs, and the parks. Now that we've returned back to Magic Kingdom and Animal Kingdom today during their grand reopening, we've looked at the crowd levels, wait times, and new Character Cavalcades!
As Disney goes forward with opening EPCOT and Animal Kingdom on July 15th as well, the parks have been following strict health and safety measures. In order to protect both guests and Cast Members, Disney has been shifting its regulations according to guidelines set by officials.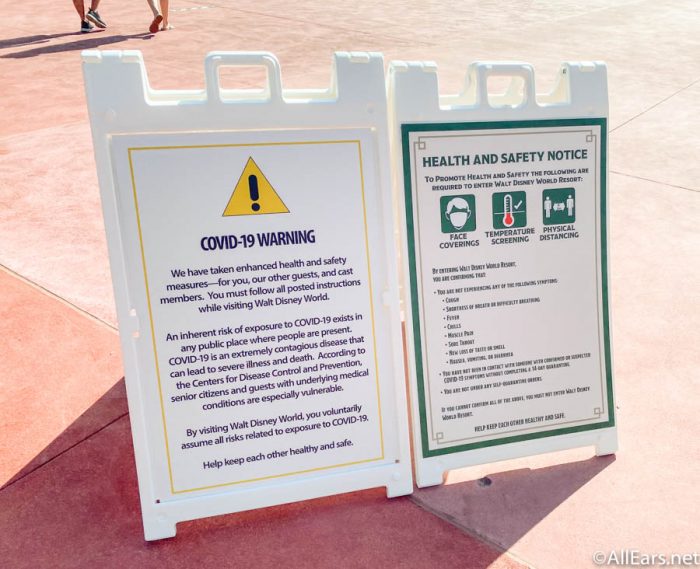 During our return to the parks for the grand reopening this weekend, these are all the health and safety guidelines you need to know in Disney World!
Masks
Face masks are required at the theme parks. Disney World has recently updated their requirements for face masks, noting that they must be secured with ties or ear loops, and that at this time neck gaiters and open-chin triangle bandanas are not considered to be "acceptable face coverings."
Unlike Universal Studios, we had to keep our face masks on during water rides, along with all other rides. Because of this, we would definitely recommend bringing a back up with you to the parks!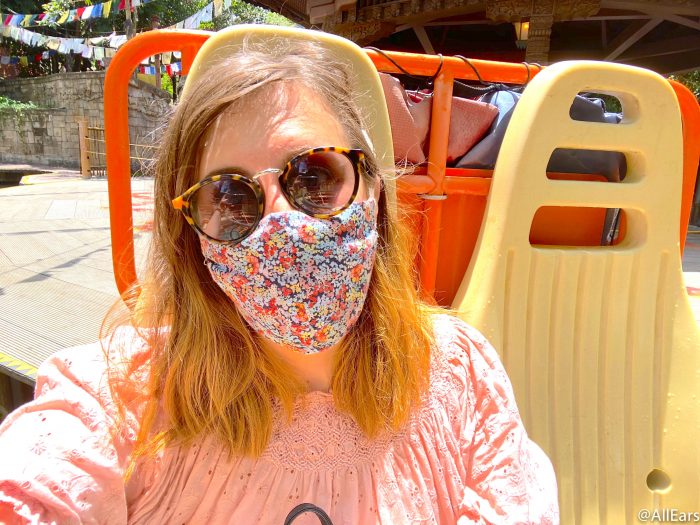 There are a few spots where you are able to take off your face mask. Both Magic Kingdom and Animal Kingdom had Relaxation Stations, spots where you are able to take off your mask while sitting and social distancing. At Magic Kingdom these are located across from Golden Oak Outpost…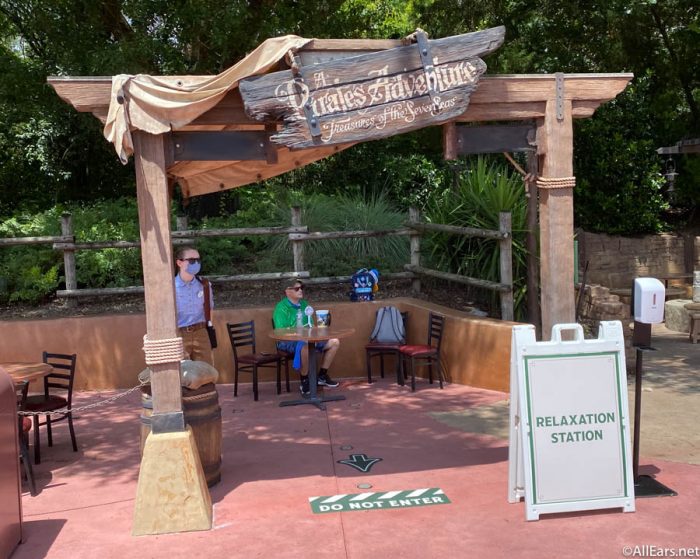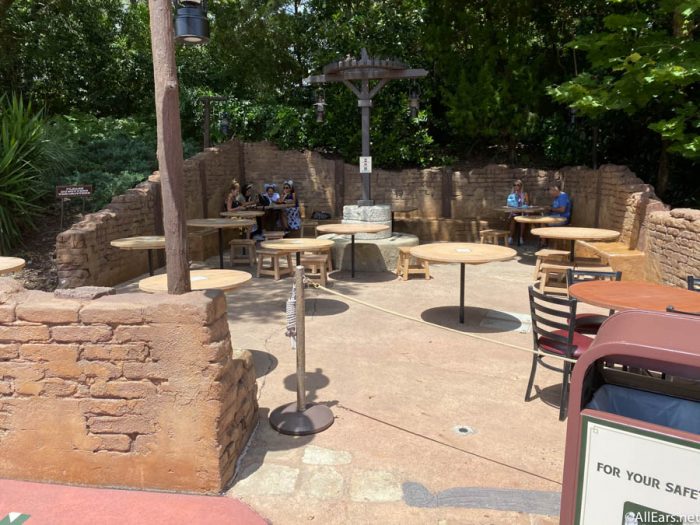 …at Pete's Silly Sideshow in Storybook Circus…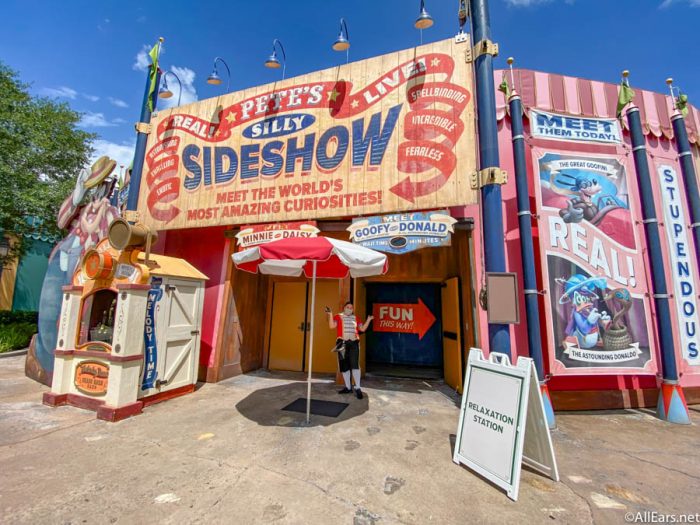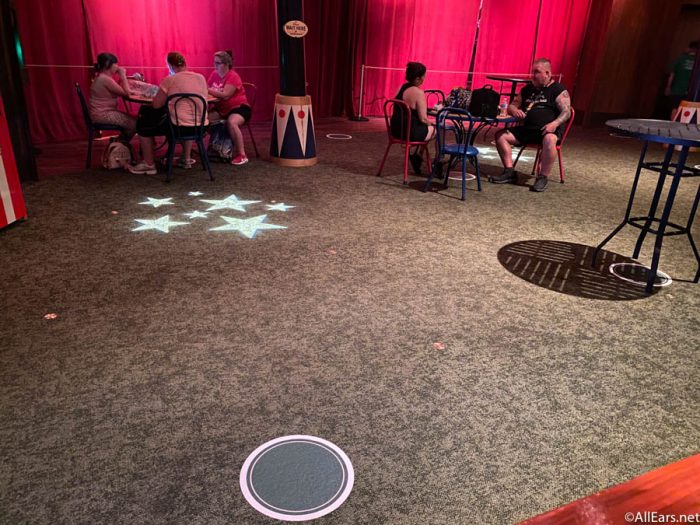 …and at Tomorrowland Terrace.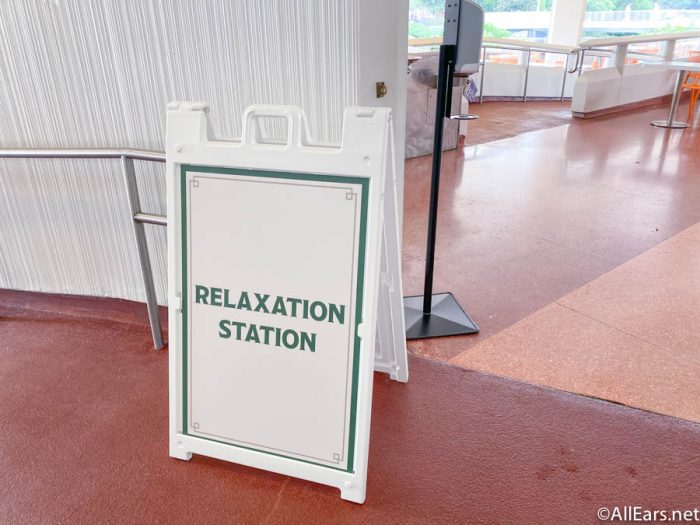 For Animal Kingdom, you'll find the two Relaxation Stations at Pizzafari…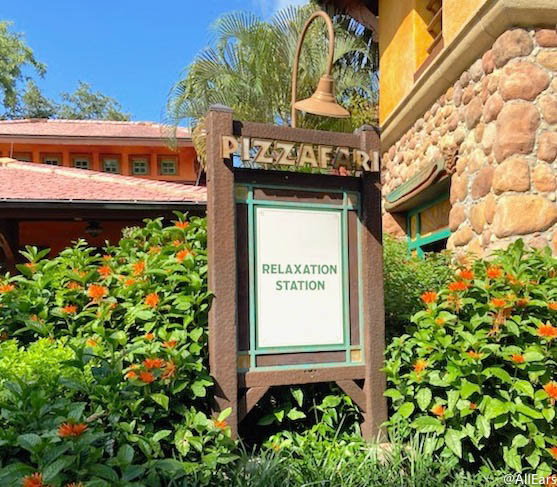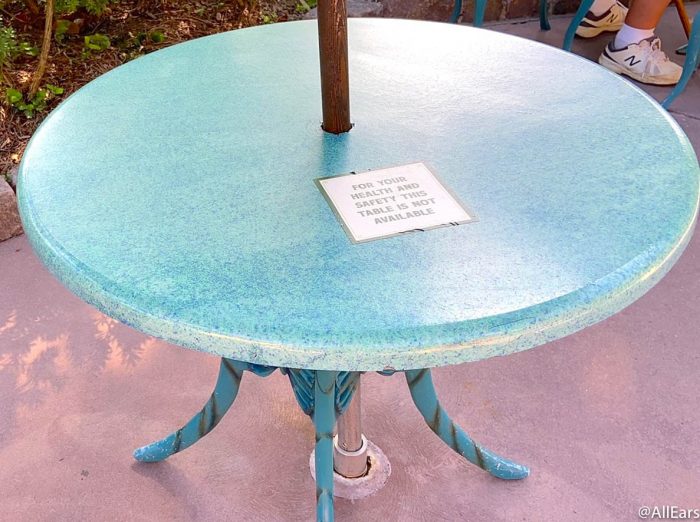 …and Upcountry Landing across from the Up show.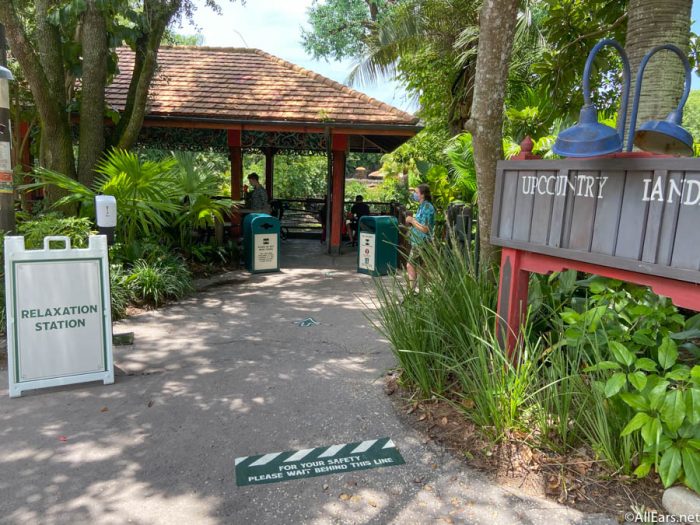 Temperature Checks
Prior to entering any of the theme parks, you are required to have your temperature taken.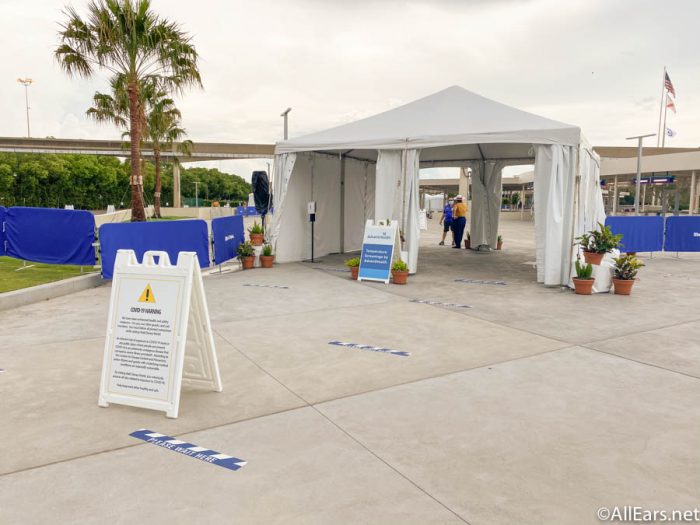 Guests with a temperature of 100.4 degrees or higher will not be allowed into the parks.
Hand-Sanitizing Stations
Throughout the parks, you will also find both hand-washing stations and sanitizer stations at various spots.
We spotted a variety of hand sanitizing stations throughout the park, including before and after a number of rides.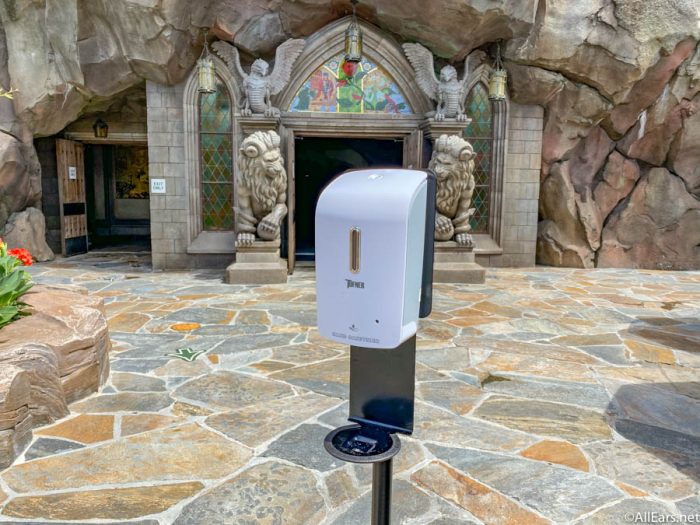 Distancing Measures
Just like we have seen at Disney Springs and the hotels, there are markers through the queues and high-traffic areas that help to maintain physical distancing between guests.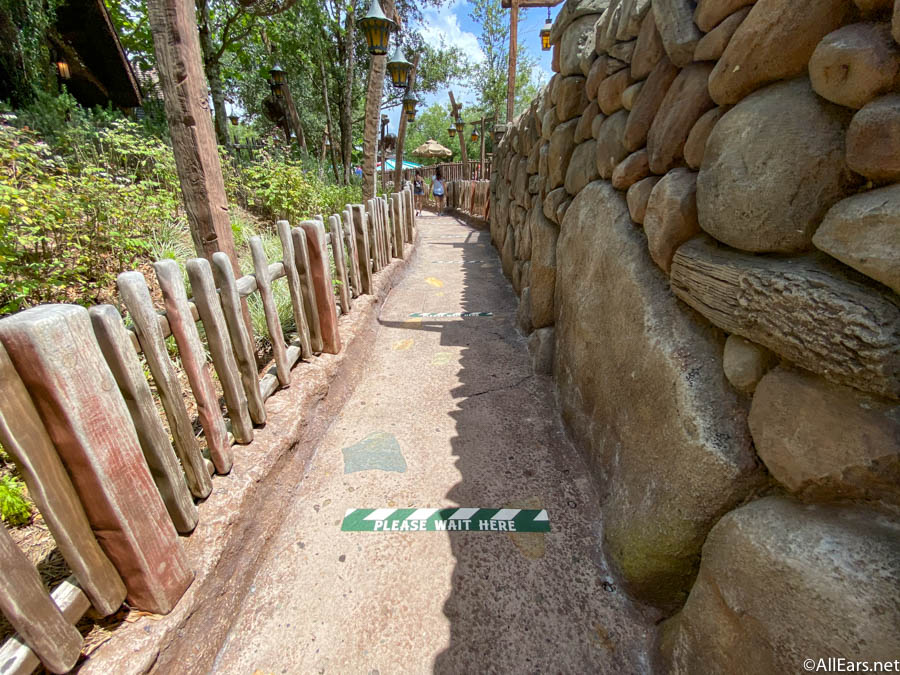 These can be found on the rides in both line, and also towards the loading area where you will be asked to wait.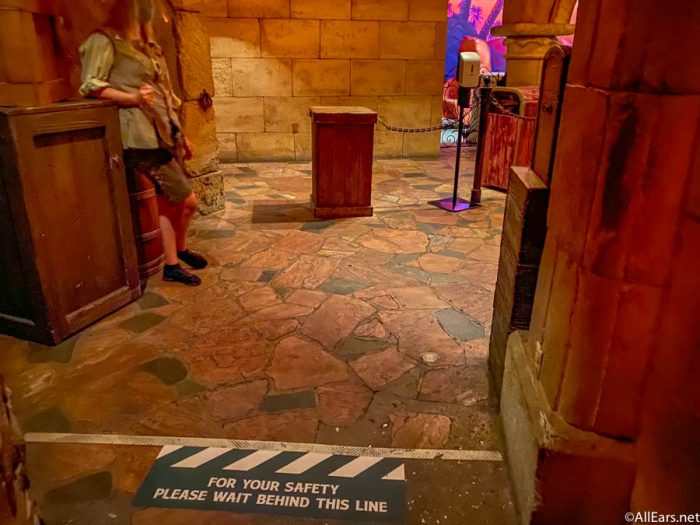 At stores, there is also signage marking both entrances and exits in an effort to control the flow of traffic.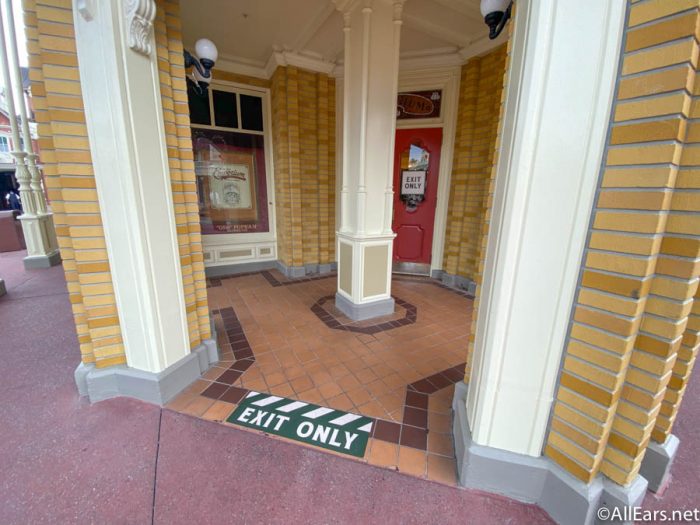 We also spotted areas in pre-show rooms, like this one before Dinosaur, that has areas where guests could or could not stand. For Dinosaur, guests were able to either stand and watch the pre-show on one of the allotted spots, or could walk through to the loading area.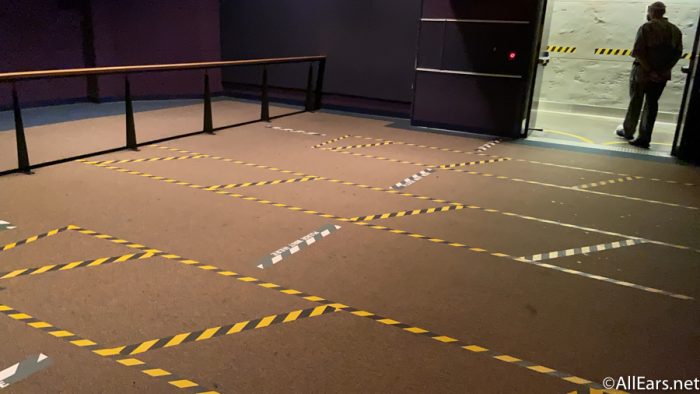 We also spotted a variety of plexiglass barriers. These could be found in lines, in areas where the line can split up into two parts next to one another.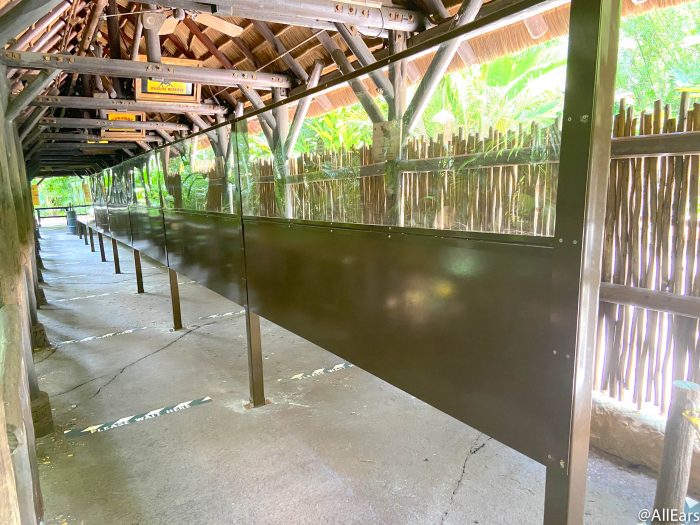 And also at loading stations, where there were barriers in between each numbered row.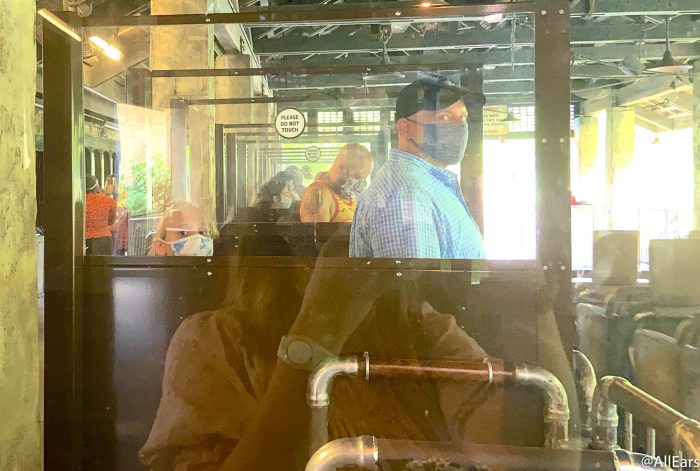 Additionally, we spotted plexiglass on some ride vehicles. On Jungle Cruise, for example, there was a plexiglass barrier separating riding parties, with only a limited amount of people riding in each boat.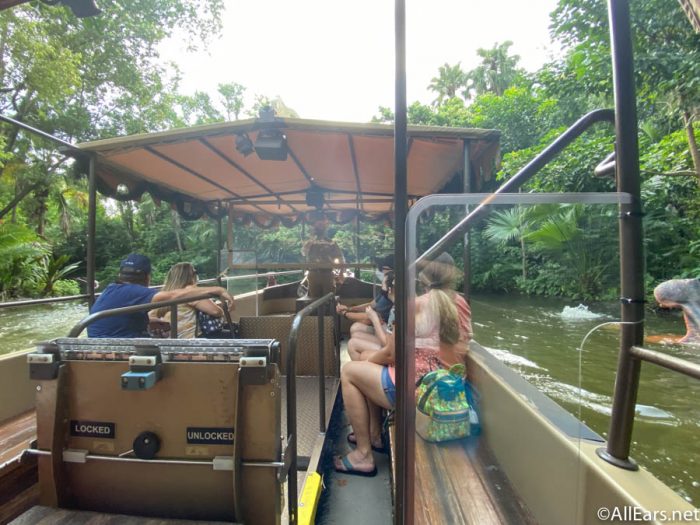 Additionally, there was a clear plastic hanging between the guests and the skipper, so that they would not be in contact with one another.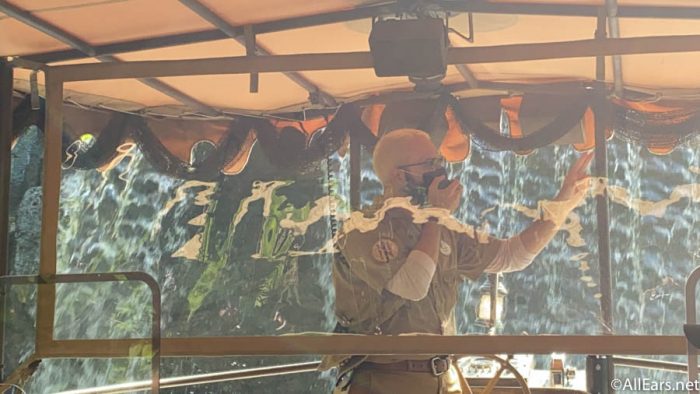 Signage
As we've seen at Disney World's hotels and Disney Springs, Disney has health and safety signage everywhere. These include signs emphasizing the new health and safety procedures being implemented at Disney World.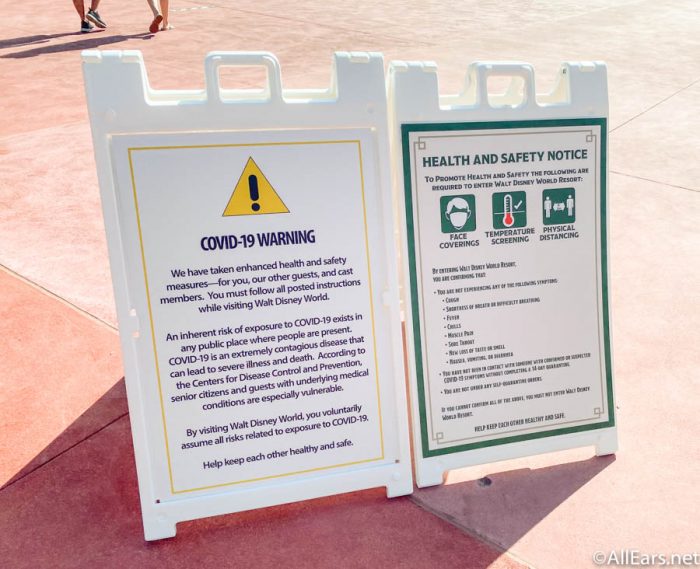 There are also signs throughout the parks in an effort to control social distancing. In Quick Service restaurants and anywhere else with seating, you will see certain tables marked off as closed in an effort to ensure people are not sitting too close to one another.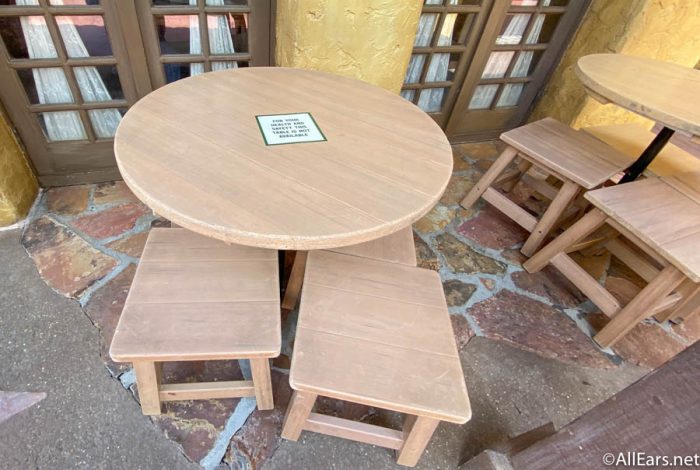 In stores, there is also signage at the checkout areas, and throughout the building to control the flow of traffic.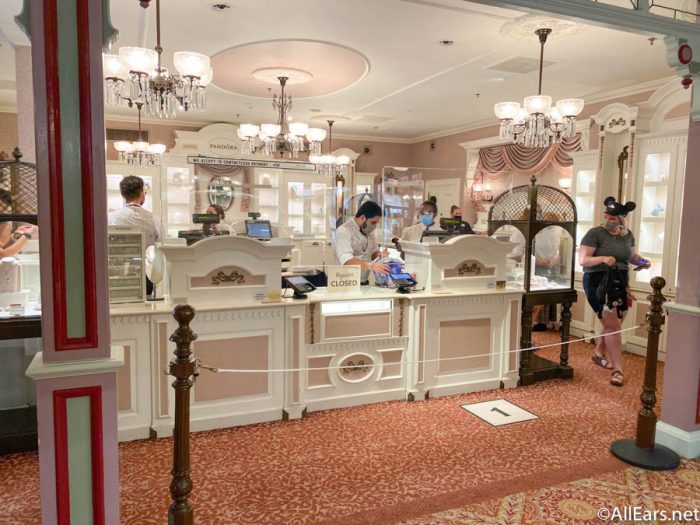 Touchfree Entry and Contactless Payment
As another health and safety precaution, Disney has tried to make everything as contact-free as possible. For entry into the parks, you now just scan your ticket or MagicBand, and no longer need to scan your fingerprint.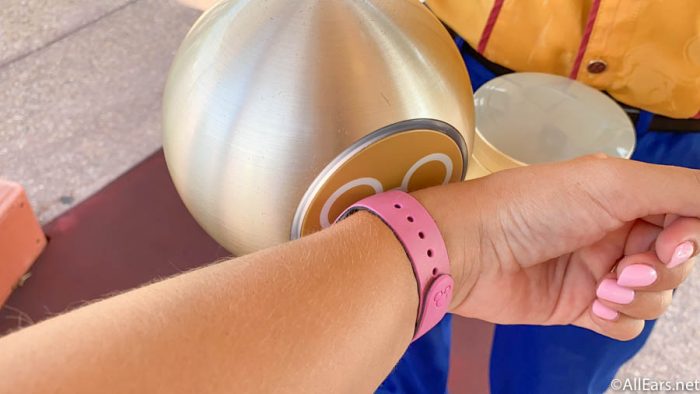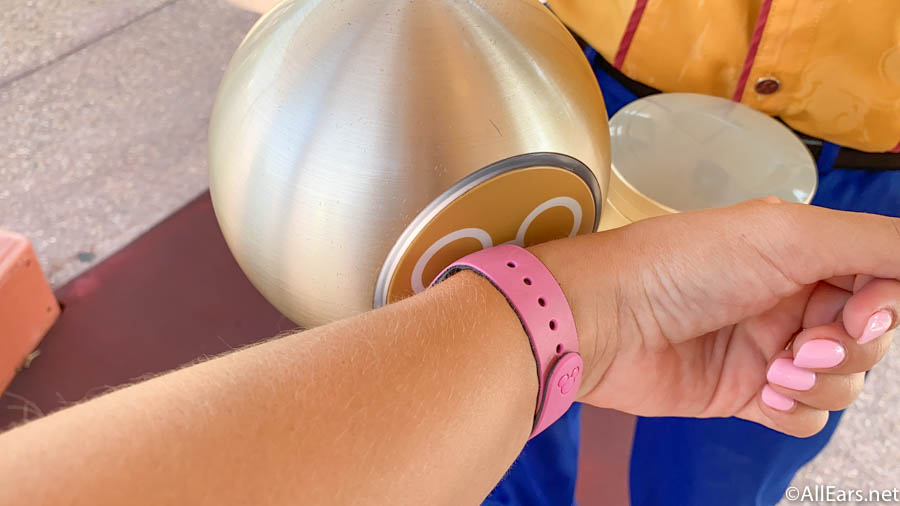 Disney has also tried to put an emphasis on contactless payment as much as they can. One major example of this is asking guests to use Mobile Order for their Quick Service meals.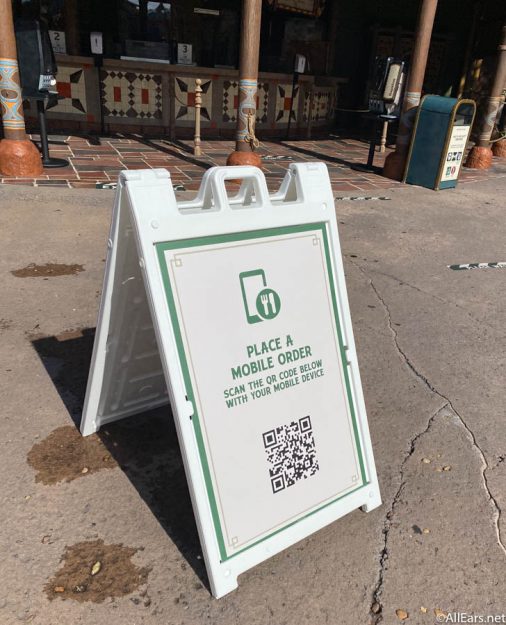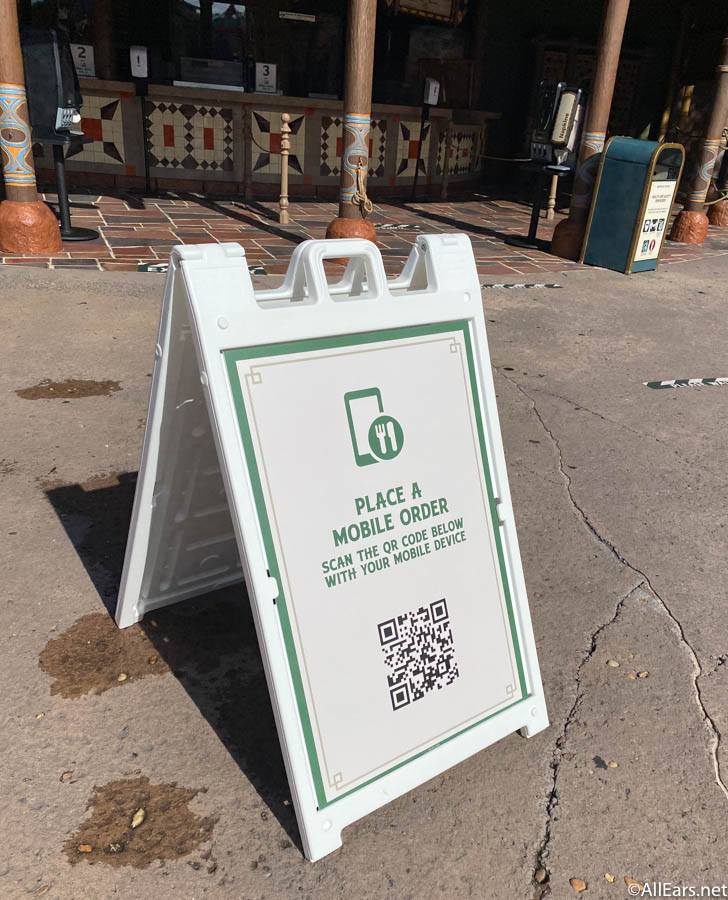 At Quick Service restaurants, you will now find signage with a QR code that can be scanned to pull up a Mobile Order menu (alternatively, you can access it through My Disney Experience). Once ordered, you must wait outside of the restaurant until you get a notification that your food is ready.
For table service restaurants, you are also given a QR code to scan to get your menu instead of getting a physical menu.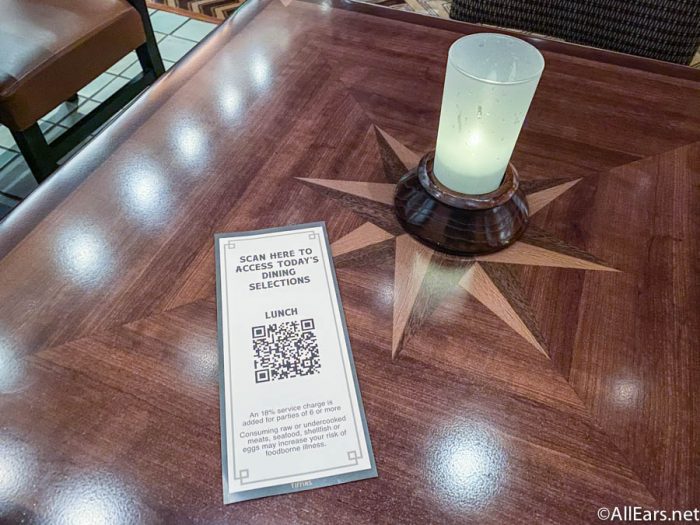 Disinfecting Rides
Throughout the day, Disney has been closing their rides for ten to fifteen minutes at a time to fully disinfect the ride vehicles and area.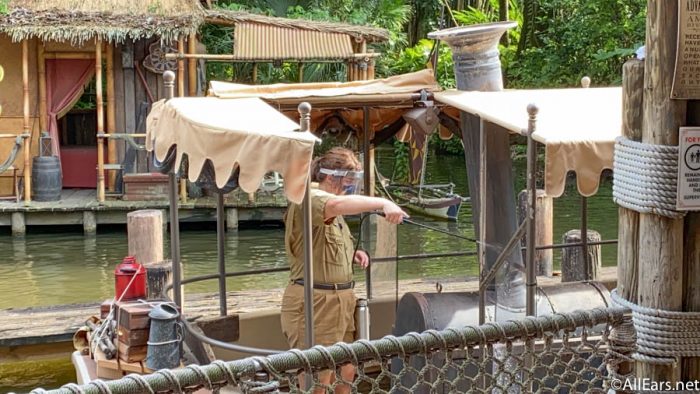 When we went to ride Na'vi River Journey, we were told by a Cast Member that it would be fifteen minutes, as they were cleaning everything down. Once cleaned, we were able to proceed onto the ride.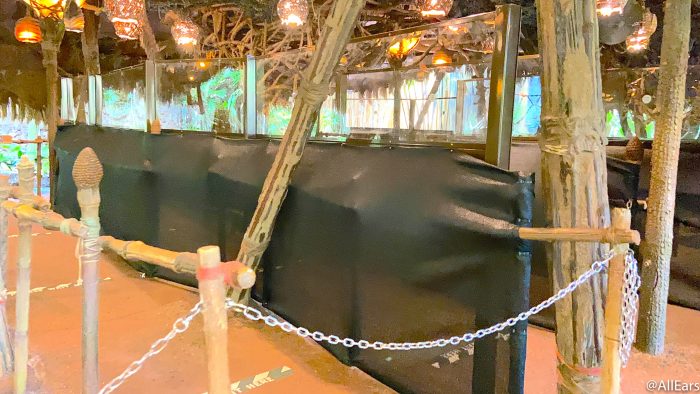 For Splash Mountain, we were able to see them spraying down boats as well.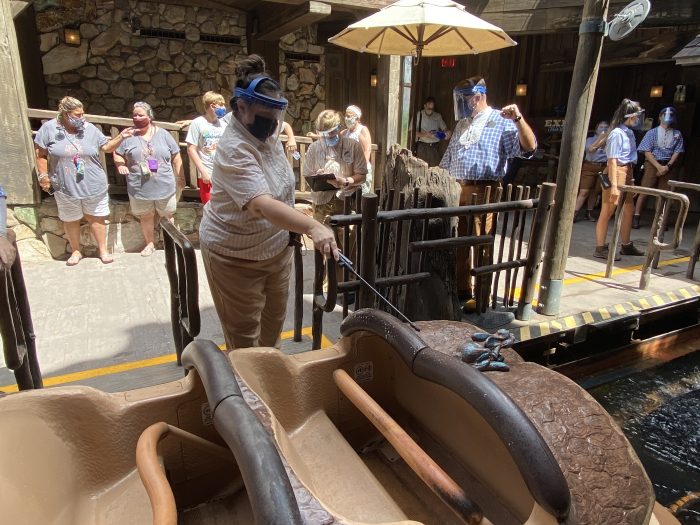 We also spotted surfaces at restaurants, and high-touch areas around the park being thoroughly cleaned throughout the day.
Overall, Disney has added a variety of major health and safety procedures at the park, and we will continue to keep you updated on any further developments!
Will you be going to Disney World in 2020? Let us know in the comments below!