With Disney World's theme parks reopening in less than a week, we've got a LOT of questions we're ready to get answered.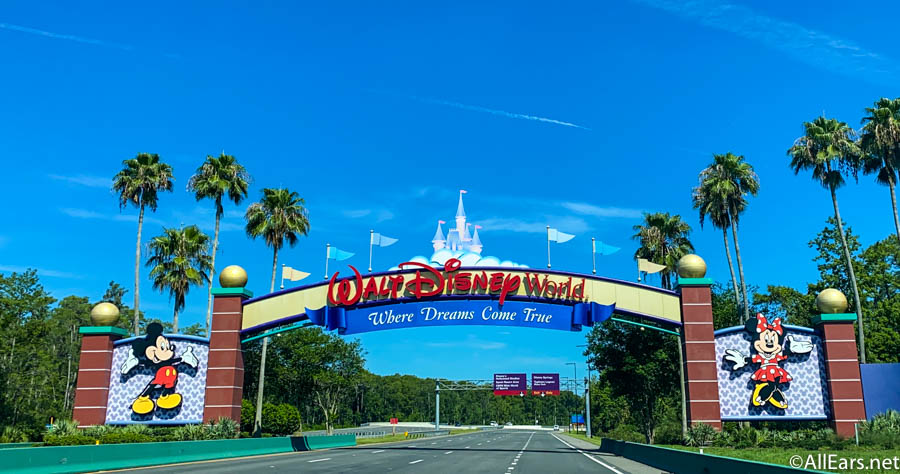 We're curious to see what the character experiences are like (especially at Garden Grill Restaurant) and what it's like to ride a socially distanced monorail.
But the biggest question has been "how long will the lines be?" Disney isn't running FastPass+ when the parks initially reopen to make sure Guests can properly distance in the queues. They also won't be using virtual queues — and that includes Rise of the Resistance. Disney World parks will have a limited capacity as well, but still, some lines are bound to be longer than others.
We predict it won't just be the "most popular" rides with the longest lines.  As we saw at Universal Orlando's parks, the seating arrangements and (now limited) capacity of attractions are big influences on how long the queues will be. Bus-style attractions like Skull Island: Reign of Kong and Fast and the Furious: Supercharged were both seating guests every other row, and one party per row. Suddenly, ride vehicles that can normally hold 48 or 60 people, are holding seven. (Yes, I was literally on the ride as one of seven.) These attractions don't load very quickly (like an omni-mover) and their waits normally stay low(ish) because they rely on holding a lot of people at once.
Using what we saw at Universal Orlando, and what we know of Disney World parks, here are our predictions (and why!) of what attractions will boast the longest wait times when Disney World reopens.
(Keep in mind, "long" is a relative term. Even with longer waits at some attractions vs. others, we rarely see the wait times at Universal Orlando higher than an hour (and that's generous).)
Of the three mountains (Splash Mountain, Space Mountain, and Big Thunder Mountain Railroad) we think Splash will have the longest queue. For one, we predict most attractions at Disney World will be sat every other row (at least) like we saw at Universal. Considering Space Mountain only seats one per row anyway, sitting every other row won't be as big of a hit as it will on Splash or Big Thunder. But, Big Thunder Mountain Railroad has a LOT more rows than Splash Mountain, and tended to have a lower wait time prior to the closure.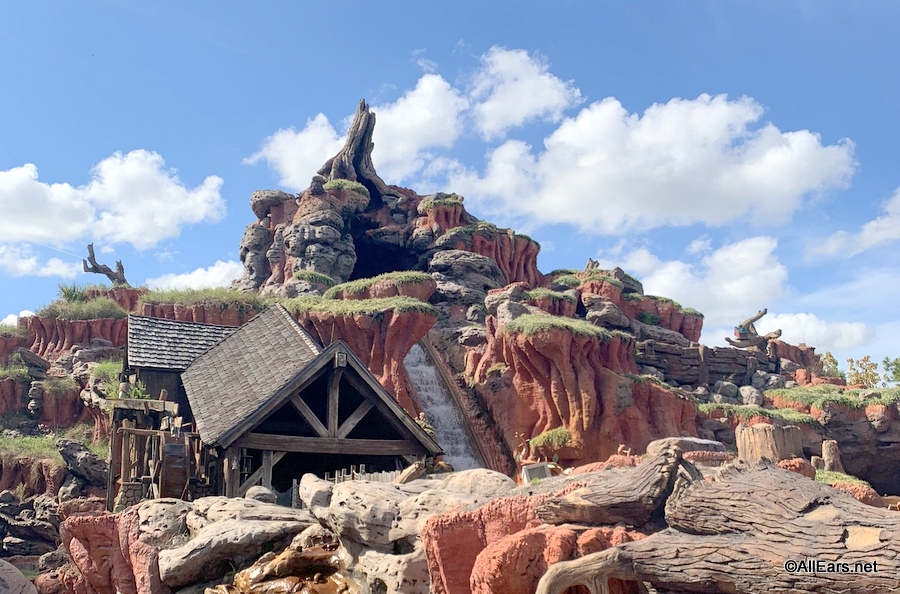 Plus, with the recent news that Splash Mountain is getting a Princess and the Frog makeover in the future, we think folks will be extra nostalgic to visit the Briar Patch.
Jungle Cruise is an opening day attraction that's still a fan favorite! Prior to the closure, we consistently saw the wait around an hour (or more).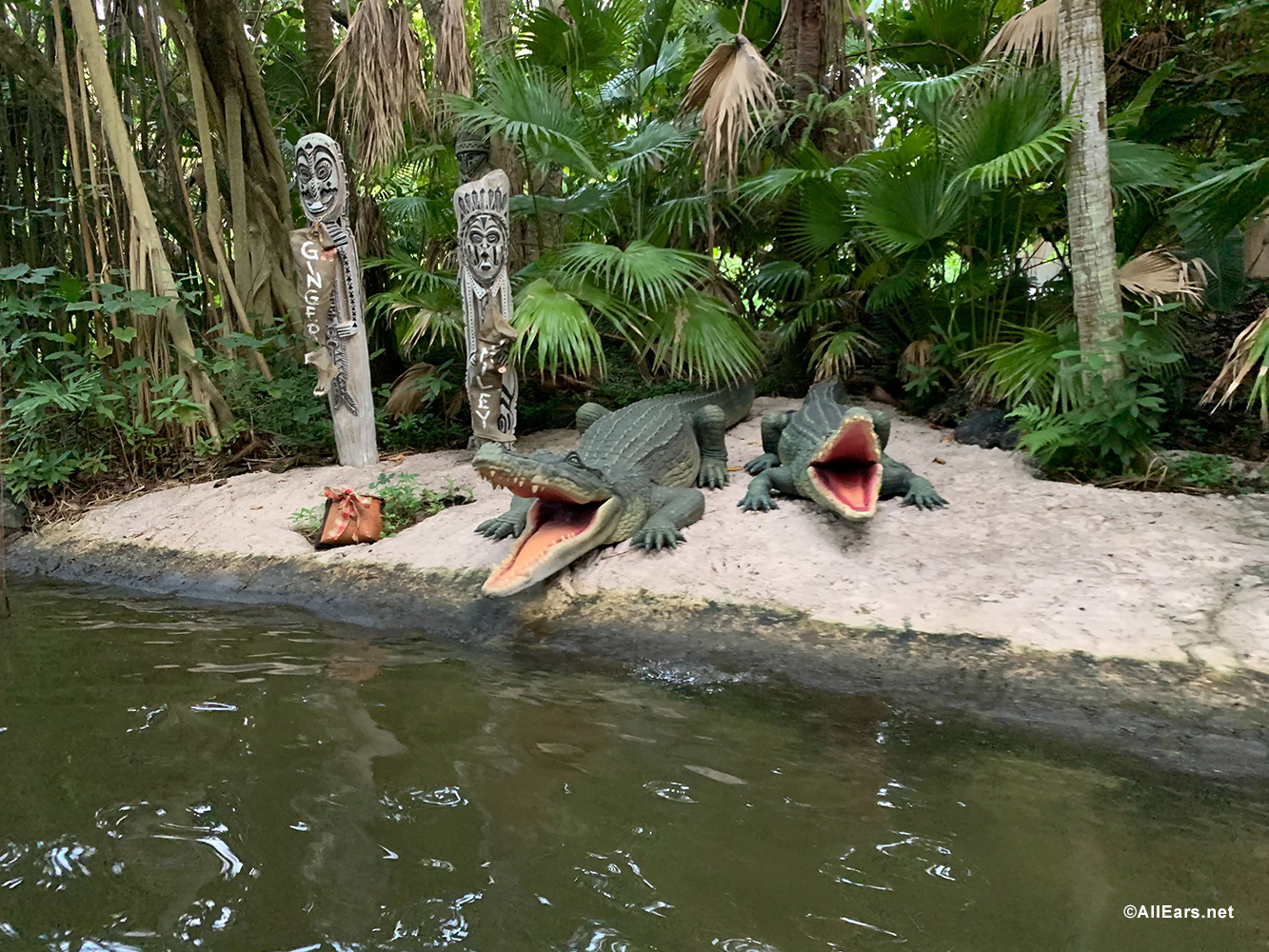 In addition to its popularity, Jungle Cruise boats don't sit a TON of guests to begin with, and everyone's in very close quarters. When you have to load to the boats to a much lower capacity and socially distance parties into a popular attraction, (combined with a slow load and unload process) you're possibly looking at a longer wait!
Yes, you read that right. Mickey's Philharmagic, the 3D musical film that normally never reaches more than a 10 minute wait. But hear us out.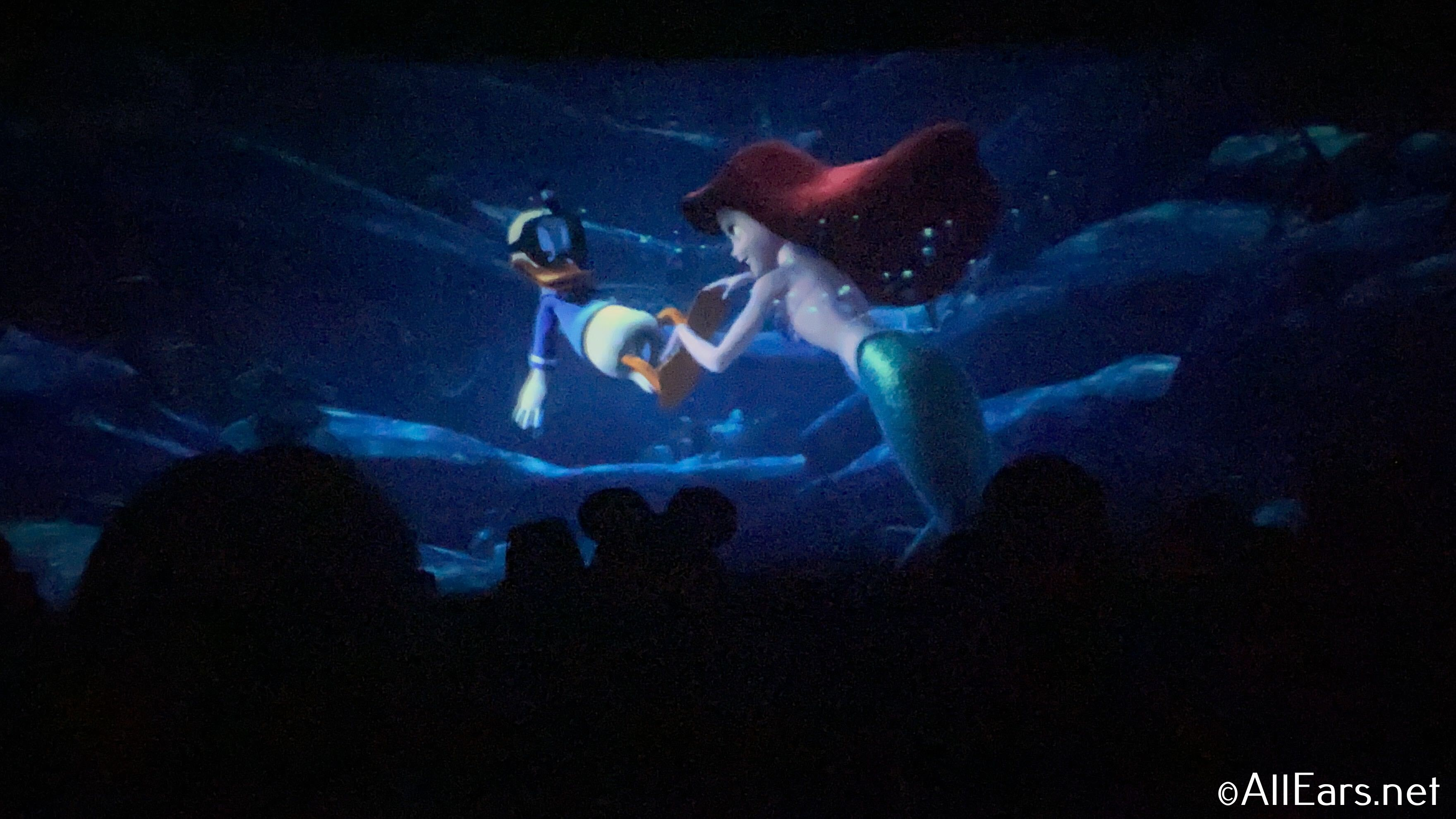 Similar things can be said of Shrek 4-D at Universal Studios Florida, however it has consistently posted a 25 minute wait since the park reopened. The theater is seating every other row, with 3 seats in between parties, which greatly diminishes the capacity. Whether or not you actually wait a full 25 minutes depends on when you get in line vs. when the film actually starts, but still, we expect a long(er) wait time posted at Mickey's Philharmagic due to the limited capacity.
The most popular ride in the park is still likely the most popular ride in the park. And while it has a quick load/unload and many rows (like Big Thunder Mountain Railroad), we think Seven Dwarf Mine Train will still have one of the longest lines at the park based on its popularity.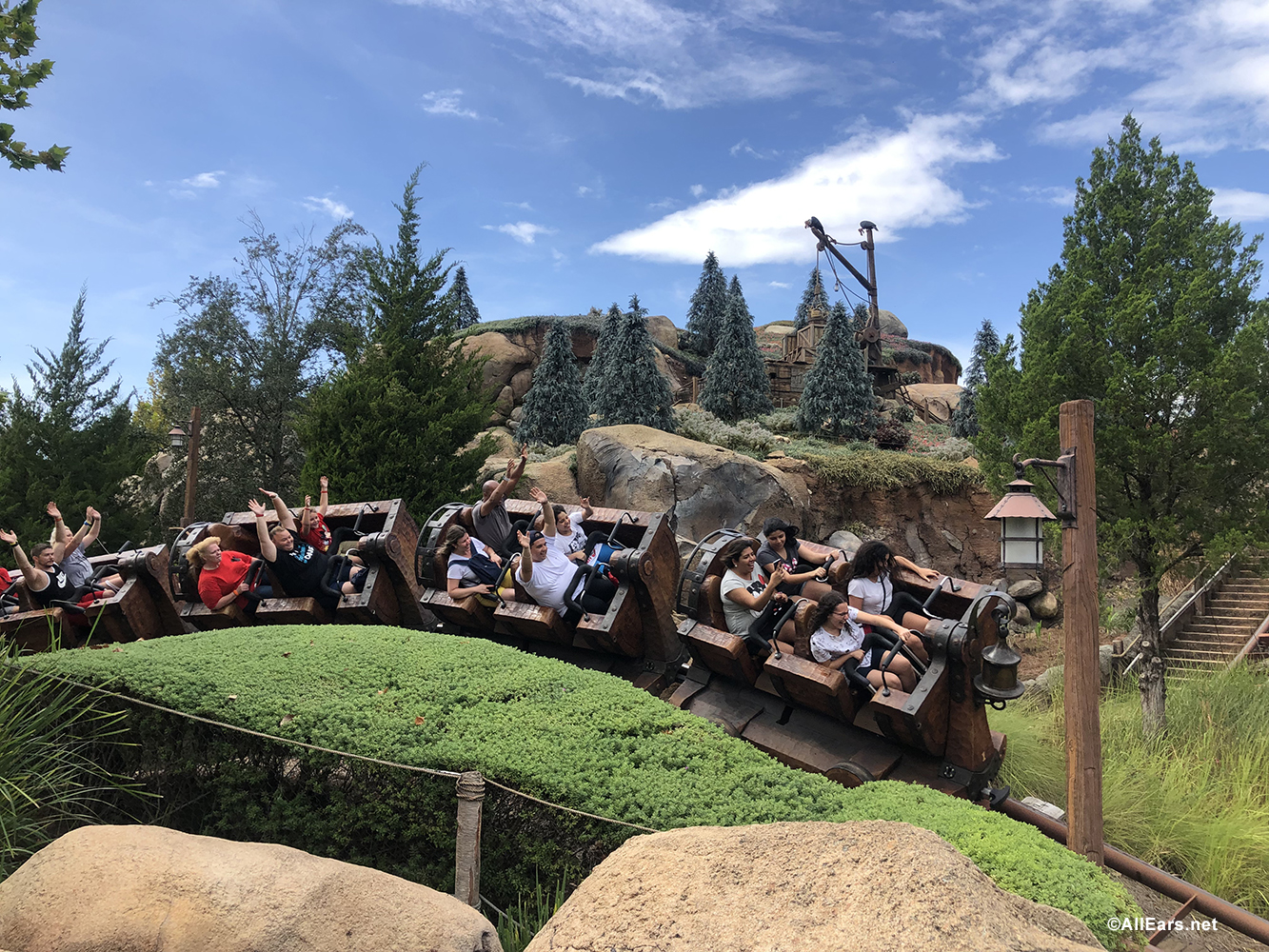 Even at limited capacity special events such as Mickey's Not So Scary Halloween Party, Mine Train typically has a line of 45 or so minutes, so we think we'll see the same thing when MK reopens!
Soarin' is very popular, but recently (pre-closure) it's had pretty manageable wait times. So why did it make our list?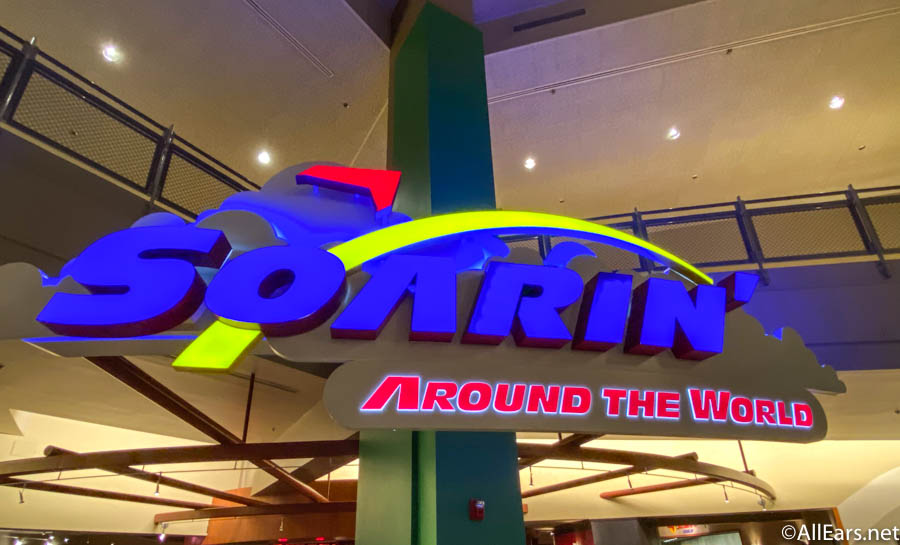 Because — while Soarin' has three concourses, with three sections (A,B,C) with 30 seats each (so 90 seats a concourse at a time), they aren't going to be able to use a big chunk of it.
If Soarin' has to seat ever other row (so, let's say the B rows are gone), that cut's each concourse by a third. Plus, you'll have to space out the parties in rows A and C, further reducing your capacity.
Soarin' is similar to the bus-rides in Universal in that it's not a constantly loading and unloading attraction, and is used to hauling a good chunk of guests at a time. When the capacity goes down, we think the line goes up.
Once again, the most popular ride is still the most popular ride right?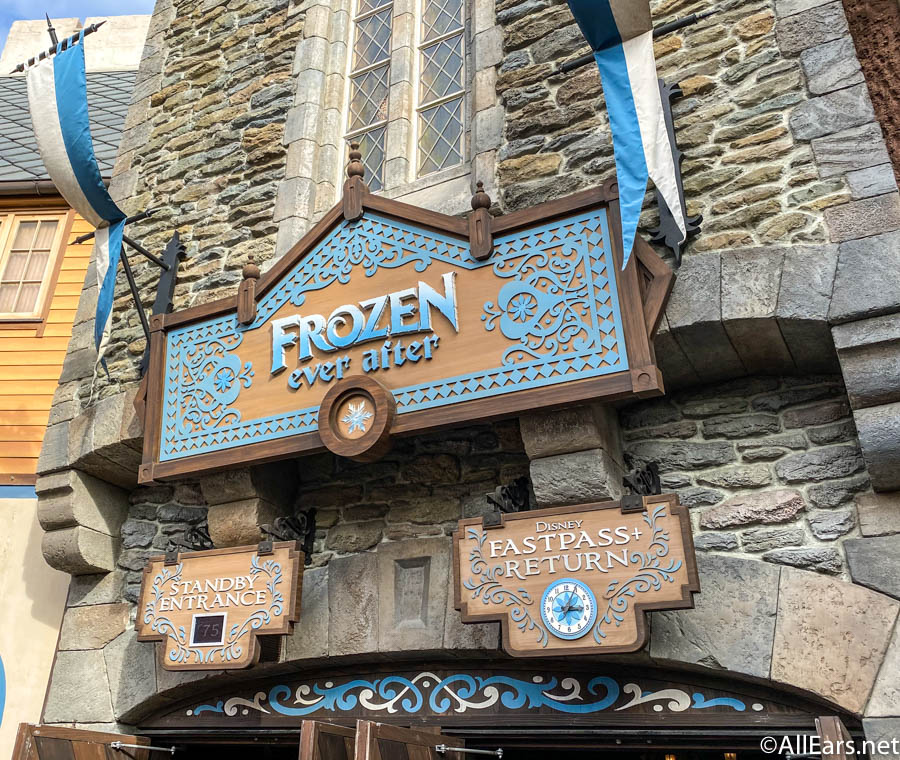 Frozen consistently has an 70 minute+ wait, and it's not a particularly efficient load and unload (like Peter Pan's Flight) so we think it will still hold the honor of EPCOT's longest queue.
1. Test Track is super popular and generally has an hour or longer wait.
2. Is there a way to socially distance your car without just giving each party their own? (We don't really think so but only time will tell!)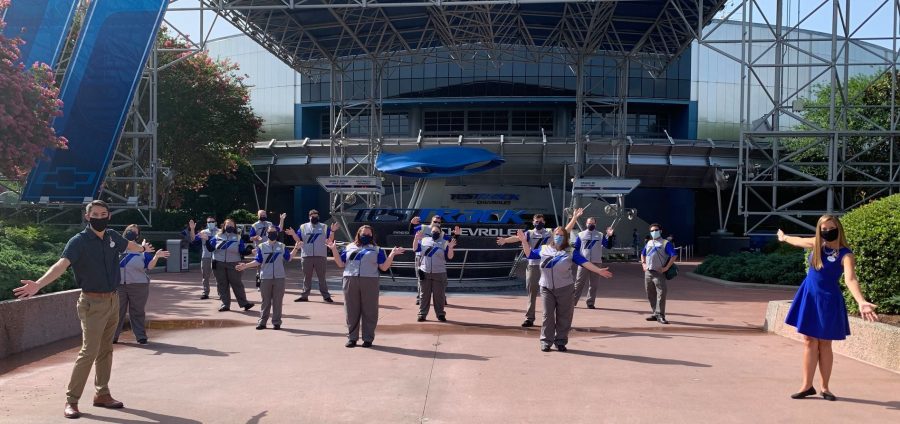 In general, there aren't any stage shows when Hollywood Studios initially reopens. The park relies on shows to suck-up a big chunk of guests for 20-30 minutes at a time, and that's now gone.
This is the big one! From the day it opened (December 5th, 2019) to the day the parks shut down, Rise of the Resistance has operated on a virtual boarding system, with passes for the entire day gone in literal seconds. The attraction is incredible, a true feat of Imagineering, with multiple show sets, vehicles, and cast member interactions. The entire thing lasts around 25 minutes.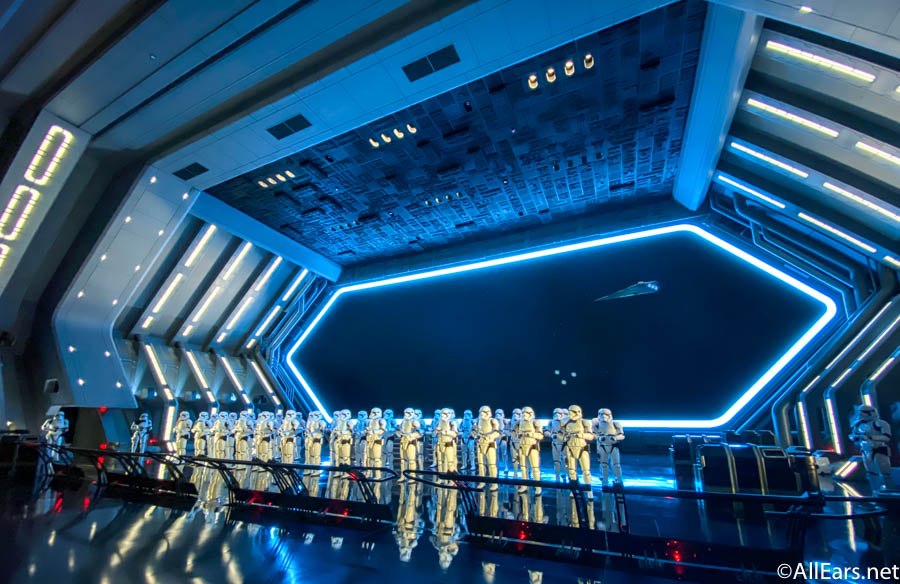 Rise of the Resistance's popularity certainly hasn't decreased and the already-small capacity in certain scenes will be even smaller. Without being able to snatch a boarding pass to secure your spot on the ride, we predict this will be the FIRST place people head each morning when Hollywood Studios opens.
See Test Track. (Kidding, we've copied below.)
1. Smugglers Run is super popular and generally has a 50 minute or longer wait.
2. Is there a way to socially distance your car, er cockpit, without just giving each party their own? (We don't really think so but only time will tell!)
A fully loaded Tower of Terror elevator can hold 21 guests. The way the elevators are laid out, we're predicting they'll have to skip row two? Load parties in a zig zag seating pattern? Skip three seats in between? We actually have no idea how they're going to do it.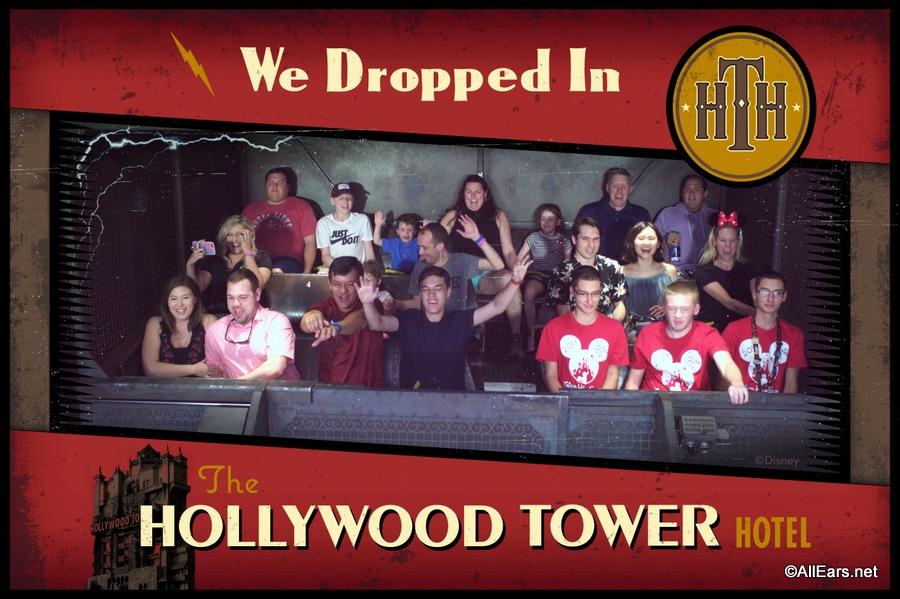 That combined with the ride's immense popularity, we think there's gonna be a wait to enter the Twilight Zone.
Remember that problem with Skull Island: Reign of Kong and Fast and the Furious: Supercharged at Universal Orlando? It's back (we're guessing).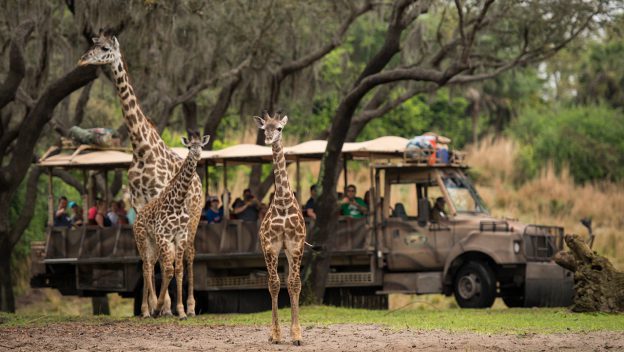 Kilimanjaro Safaris' vehicle is more or less a big bus, which means they will possibly seat every other row, one party per row, greatly lowering the ride's capacity. While they run many Safari trucks at a time, it's also a 20+ minute trek. Combined with Kilimanjaro Safaris' incredible popularity, we think it'll still have the longest or second longest wait in the park behind…
You probably know Flight of Passage is incredibly popular and still regularly has a wait time of 2-3+ hours.
Flight of Passage has a capacity for 192 guests at a time for the 4.5 minute journey (not including the pre-shows). The bikes are rather close together, so you have to think they'll skip at least one in between parties. Plus, there's a chance they will eliminate the pre-shows as we saw at Universal Orlando, as it's hard to properly distanced in those small spaces.
Even with limited capacity in the parks, we think Flight of Passage will still garner a long wait (remember, long is all relative right now).
Dinosaur maintains its popularity as the OG Animal Kingdom Thrill ride, with wait times typically around 50-70 minutes — which is usually longer than the also-popular Expedition Everest. Expedition Everest can seat a lot of guests at a time (34 per train).
Dinosaur Time Rover vehicles seat 12 — 4 people in 3 rows. If you remove the middle row for social distancing, and sit one party per row instead, you've cut capacity down by at least a third. Dinosaur's load and unload also isn't as quick as Expedition Everest, so we think it'll still have boast a longer wait.
Only time will tell which attractions at Walt Disney World have the longest waits when it reopens later this week. And we will be reporting LIVE throughout the entire process. Make sure you follow us on Social Media for updates on attractions, crowds, dining, characters, and more!
What attraction do you think will have the longest wait without FastPass? Let us know in the comments!
Join the AllEars.net Newsletter to stay on top of ALL the breaking Disney News! You'll also get access to AllEars tips, reviews, trivia, and MORE! Click here to Subscribe!