Masks are about to become the new theme park essential item you're definitely going to want to bring if you visit.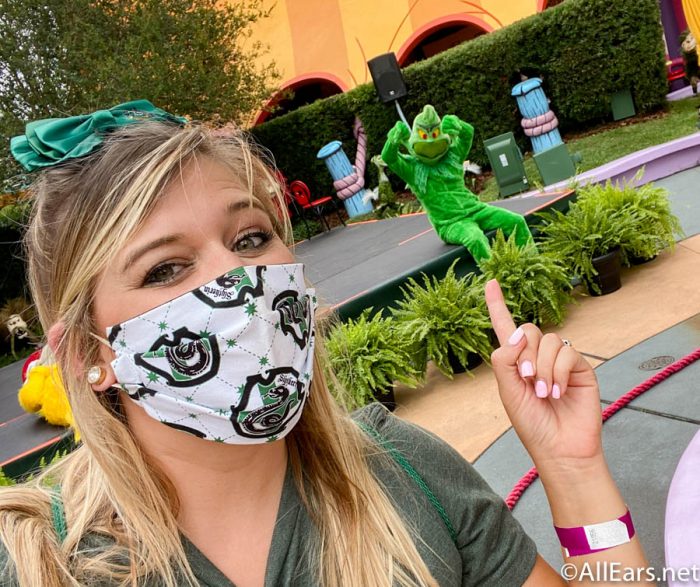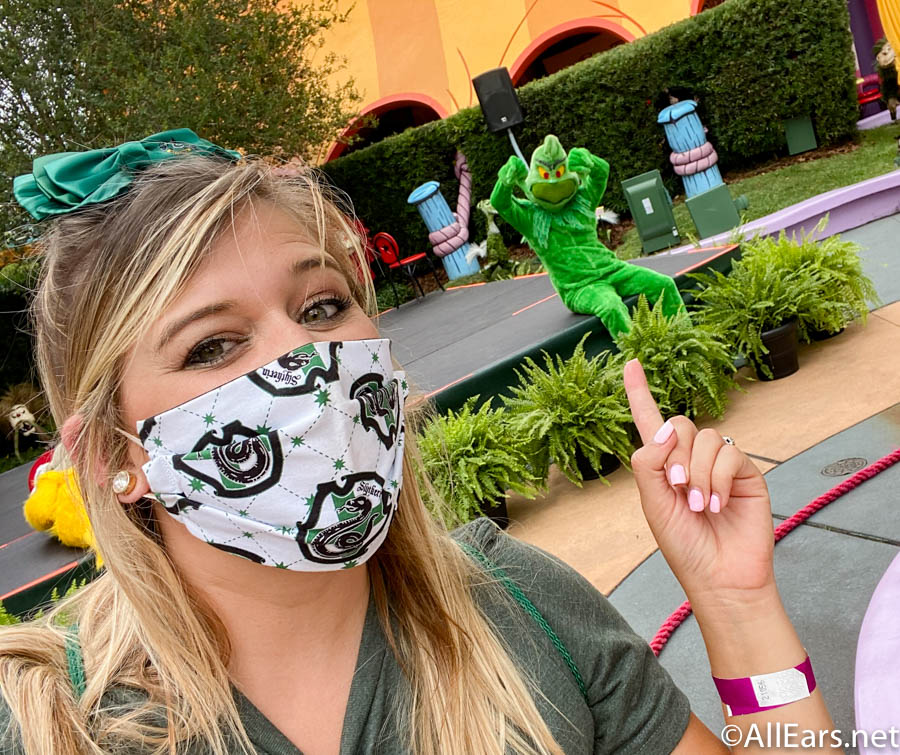 As a health and safety precaution, Universal Orlando is requiring all guests and employees to wear masks on property. But because wearing masks on rides is something totally new to most guests (and us!), there are bound to be a few sticky spots along the way!
During the Passholder Previews today, we have been putting our masks to the ultimate test on some of Universal Orlando's fastest rides!
Things were going pretty well — until Jurassic Park River Adventure, that is!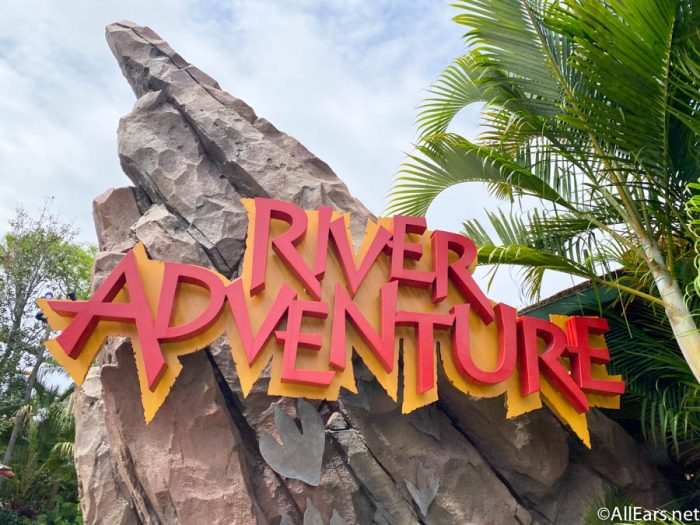 Guests are allowed to take off their masks for the duration of the ride after they are seated in the boats. We must have gotten so excited to see the dinosaurs that we just set our masks in our laps without thinking twice. Do you see where this is going…?
At the end of the ride, we leapt up and headed on our merry way to get a snack — only to realize that our mask was nowhere to be found. Could it be? Did it really fly off into the breeze without us even noticing?
When we made it to a nearby team member to ask for advice, he had to spend a moment figuring out what to do and where we could purchase a mask nearby.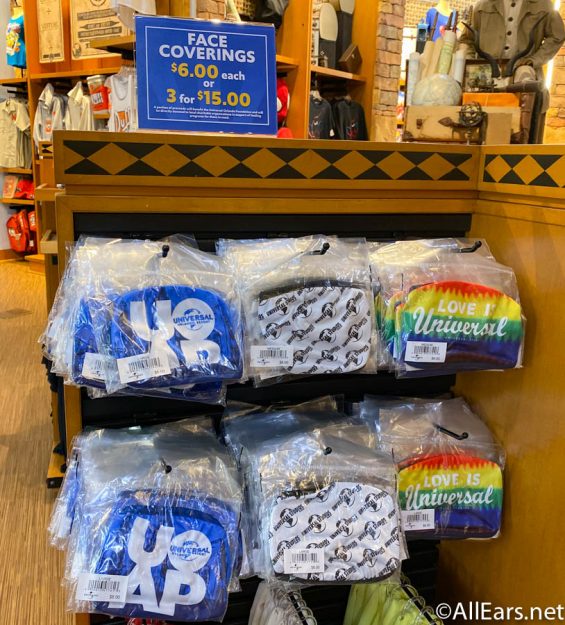 Surely we weren't the first people who encountered a face mask fiasco. But the restaurants and attractions weren't equipped with disposable masks, so we were on our own!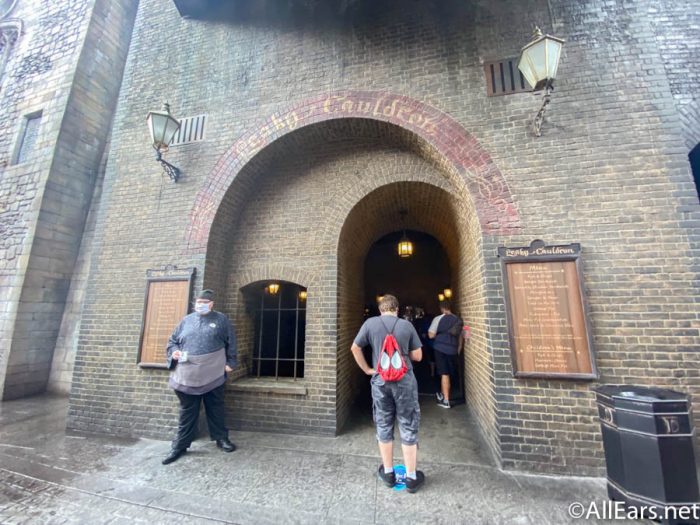 We covered our mouth and nose with a rain poncho and made our way over to the nearest store (we're not trying to break the rules, we promise). Although we LOVED our new mask, we can't say we had properly prepared for this.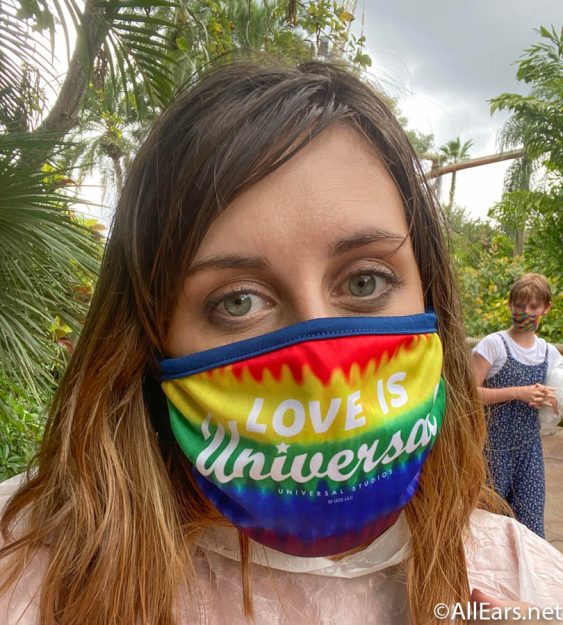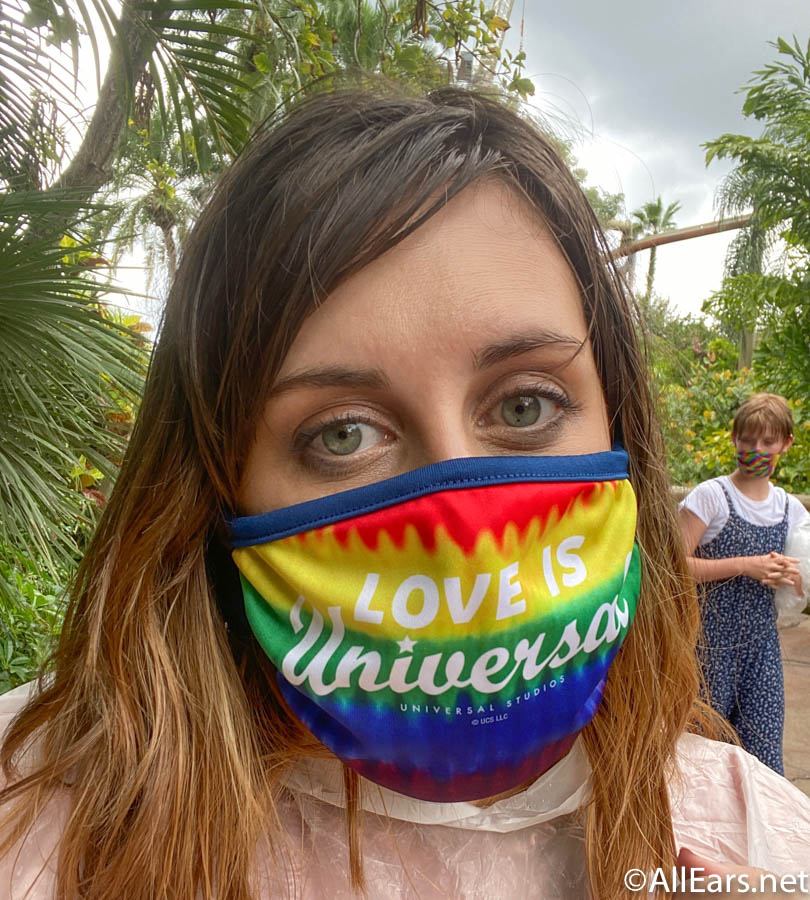 If you want to avoid the panicked, poncho-over-mouth race to the nearest store, we recommend packing extra masks in your purses or backpacks — just in case. If it doesn't sail off into the wind, it can always fall and get stepped on. That seems like a pretty good time for a replacement too.
Also, learn from our mistakes. If you happen to be on a water ride where you can take your mask off, be sure to store it somewhere safe or hang onto it (no matter how exciting the ride gets).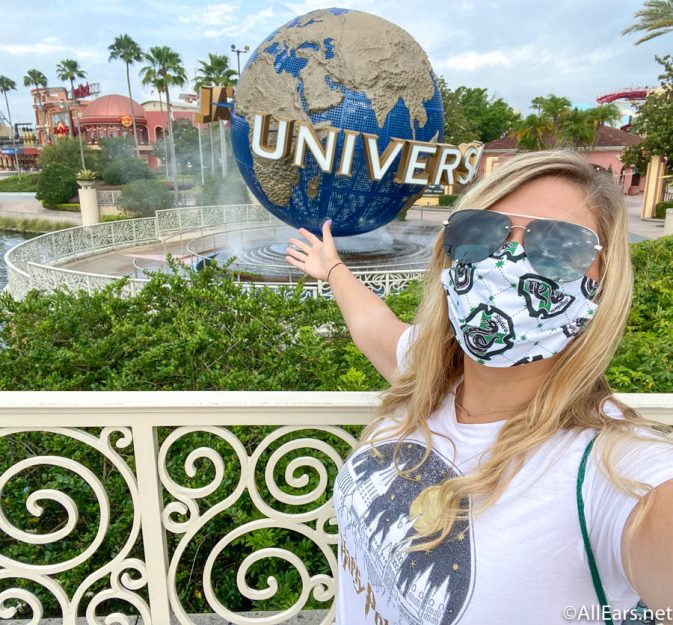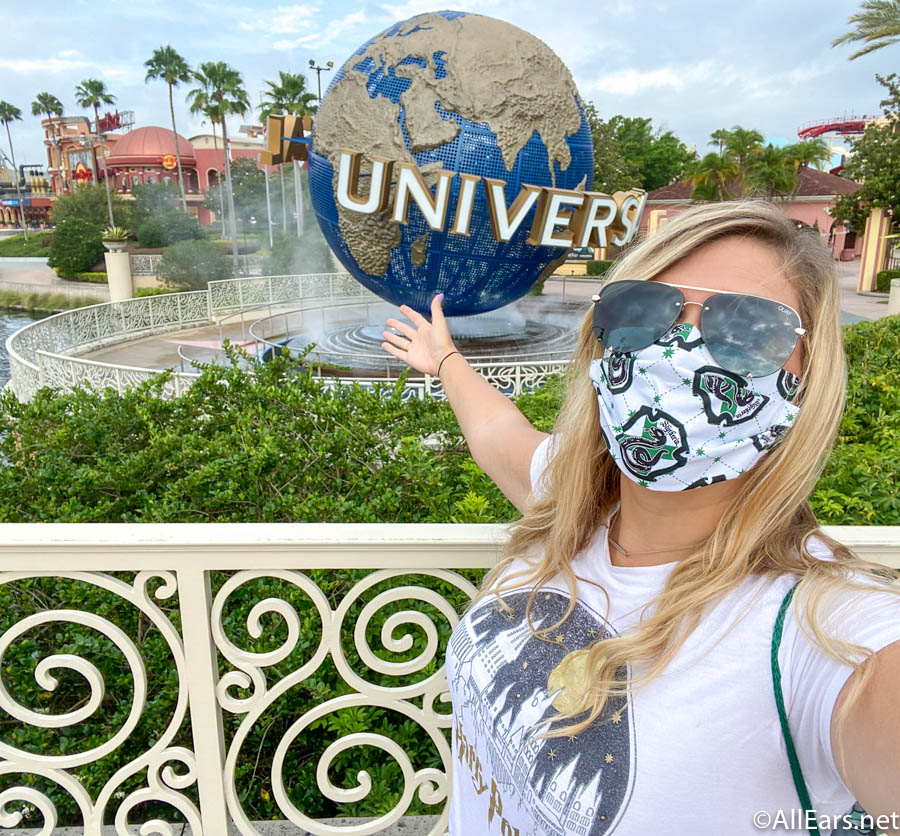 We wonder if other guests faced the same issue as us and whether that could encourage Universal to start keeping disposable masks by attractions. But we have to remember, the poncho we clenched around our mouth wasn't free, so there's a chance it will remain a "be prepared or pay the price" scenario.
Do you have any questions about our visit to Universal Orlando? Let us know in the comments below!
Join the AllEars.net Newsletter to stay on top of ALL the breaking Disney News! You'll also get access to AllEars tips, reviews, trivia, and MORE! Click here to Subscribe!