Bright suns! We are exploring Black Spire Outpost, otherwise known as Star Wars: Galaxy's Edge on the grand reopening day of Disney's Hollywood Studios!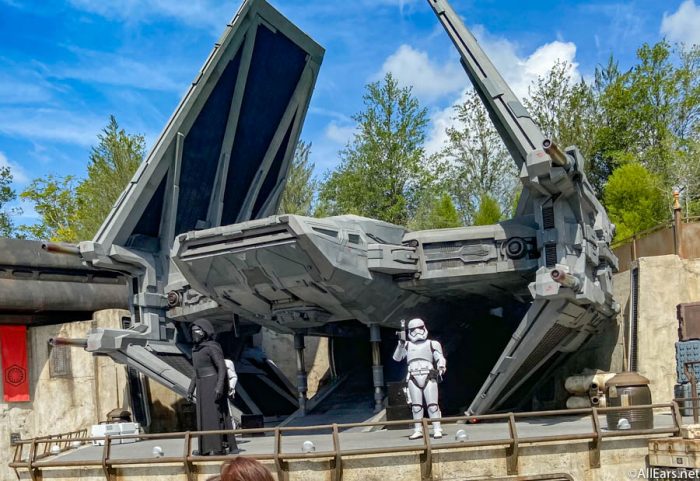 We've experienced may modified attractions over the past week or so, and we were curious to see how Millennium Falcon Smugglers Run would compare post-closure!
Apparently a lot of other folks wondered that same thing, because the line for Smugglers Run was a bit long when we first arrived to Galaxy's Edge!
The socially distanced queue stretched all the way down towards Oga's Cantina. It almost felt like opening day for Galaxy's Edge!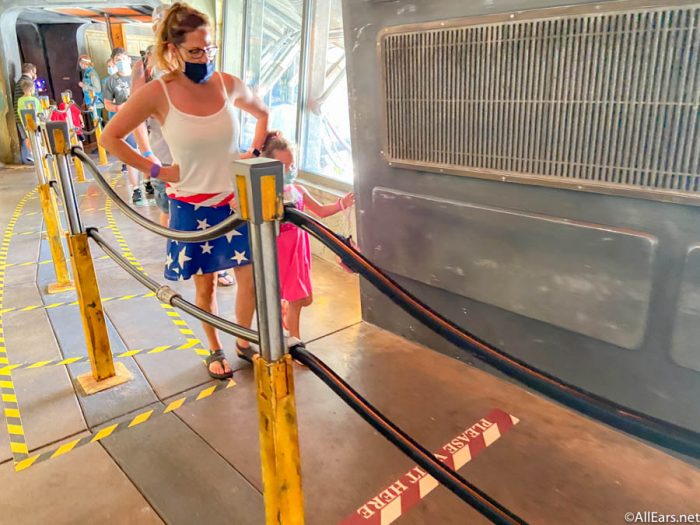 Once you enter the main queue area, the social distancing continues. Plexiglass dividers were spotted throughout the queue where the line switches back.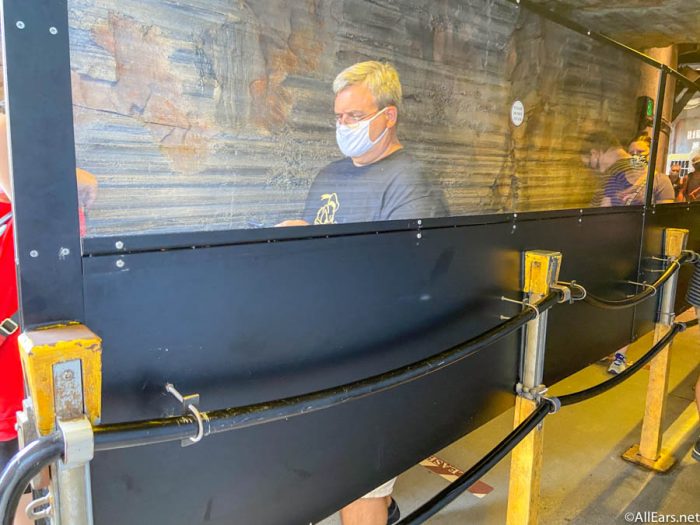 When you reach the room with Hondo Ohnaka, you do not stop to watch the pre-show as you previously would. Instead, the room is used as additional queue space.
Floor markers are also present in the holding room where you would typically wait for your group's color to be called. If you want to take pictures of your travel party on the bench with the chessboard, however, you may step out of the line to do so.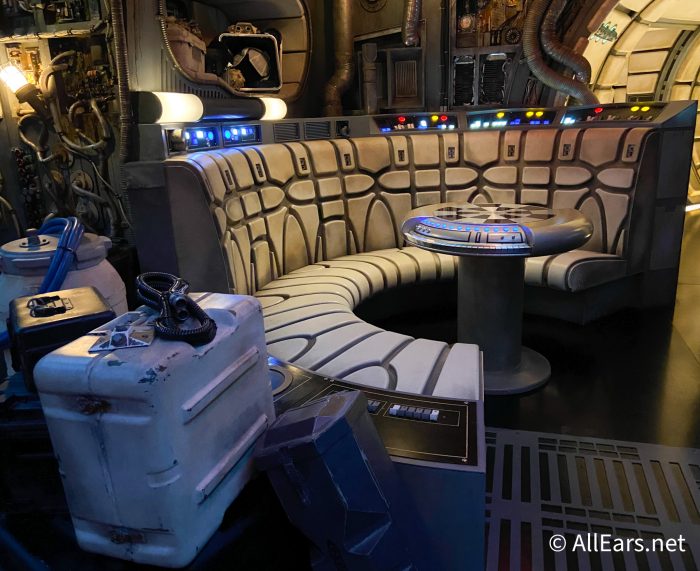 Millennium Falcon Smugglers Run is currently loading one party per cockpit. So if you are in a travel party of only one or two people, you are guaranteed to be the Pilot (or any role you wish!). Otherwise, you'll have to fight with you travel party over who gets what job.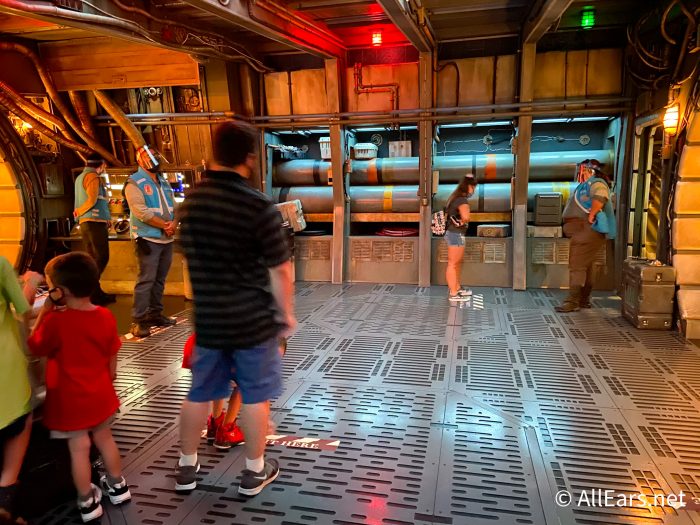 After taking a spin on the fastest hunk of junk in the galaxy, we can say the ride experience is very much the same.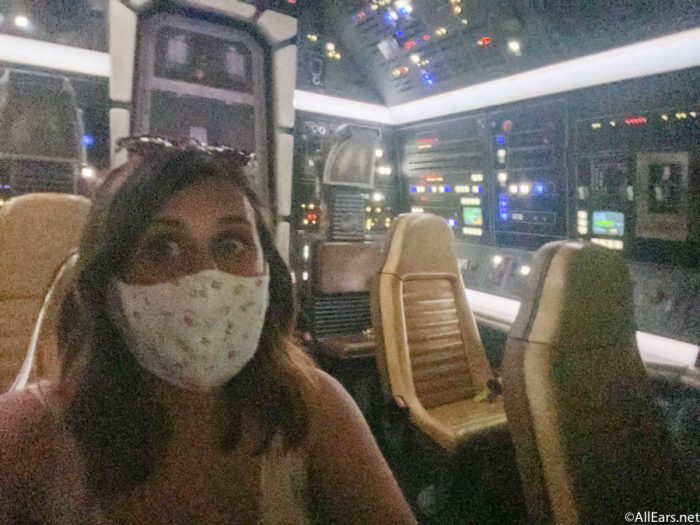 Getting an entire cockpit to yourselves is a pretty special occasion, although you have no one else to blame if you happen to crash and you can't get that precious cargo to Hondo!
Have you been on Smugglers Run yet? What is your favorite job to have on the Millennium Falcon? Let us know in the comments!