We're currently at EPCOT on its Cast Member Preview Day!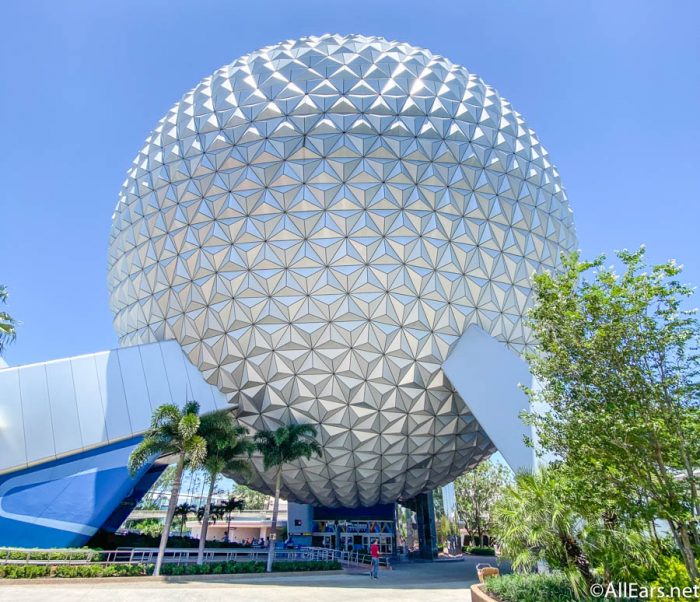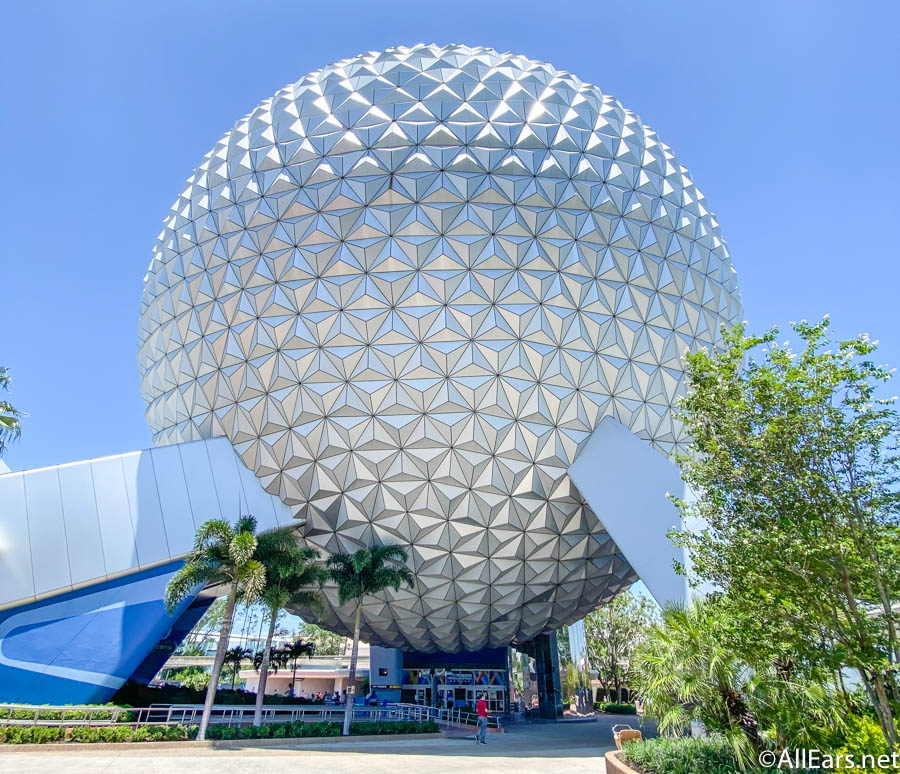 Last week we shared the "Relaxation Stations" in Magic Kingdom and Animal Kingdom, which are designated areas where guests can have a little "mask-free" time. And today, we're sharing similar spots at EPCOT!
Here's a first look at the Relaxation Zones in EPCOT!
EPCOT currently has three Relaxation Zones. You'll find one outside the Yorkshire County Fish Shoppe in the United Kingdom.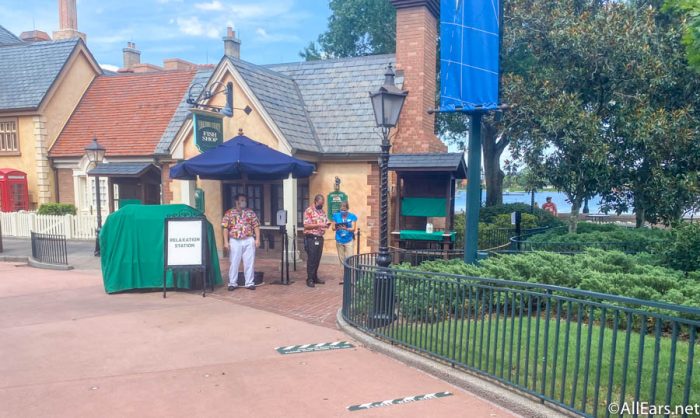 We spotted tables and chairs spaced out throughout the dining location.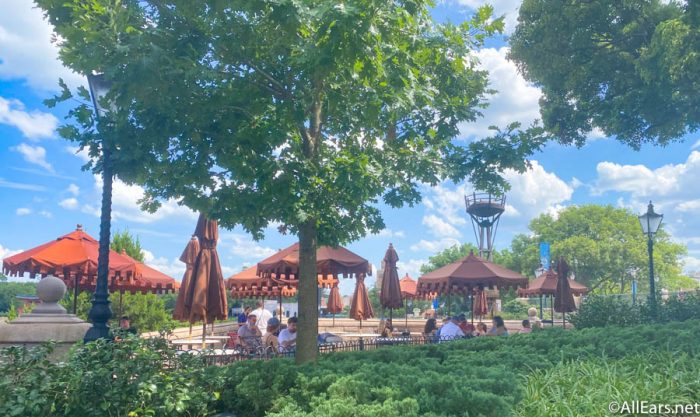 There's also a Relaxation Zone in Future World, near Test Track and Mission: Space.  
At this station, we noticed more standing tables and less chairs, so keep that in mind when looking for a place to relax!
The third Relaxation zone is in Akershus in Norway.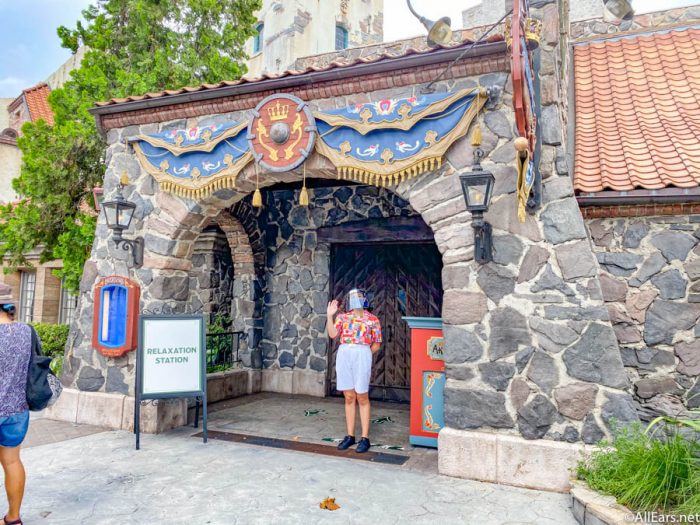 The space is normally home to a character meal, but is now set up with spaced out tables and chairs.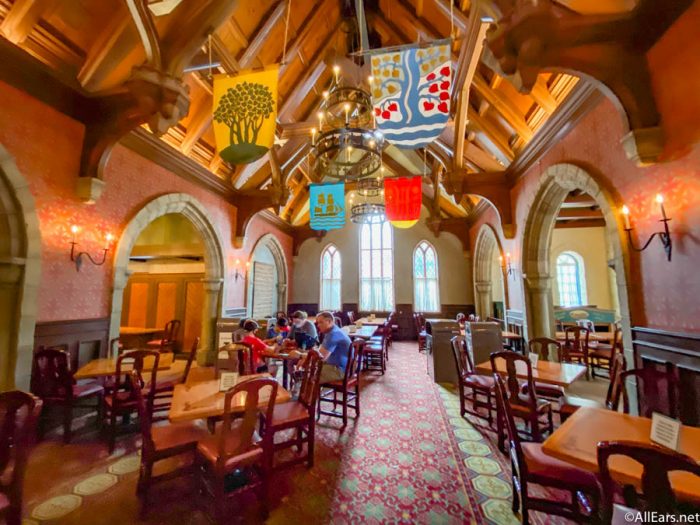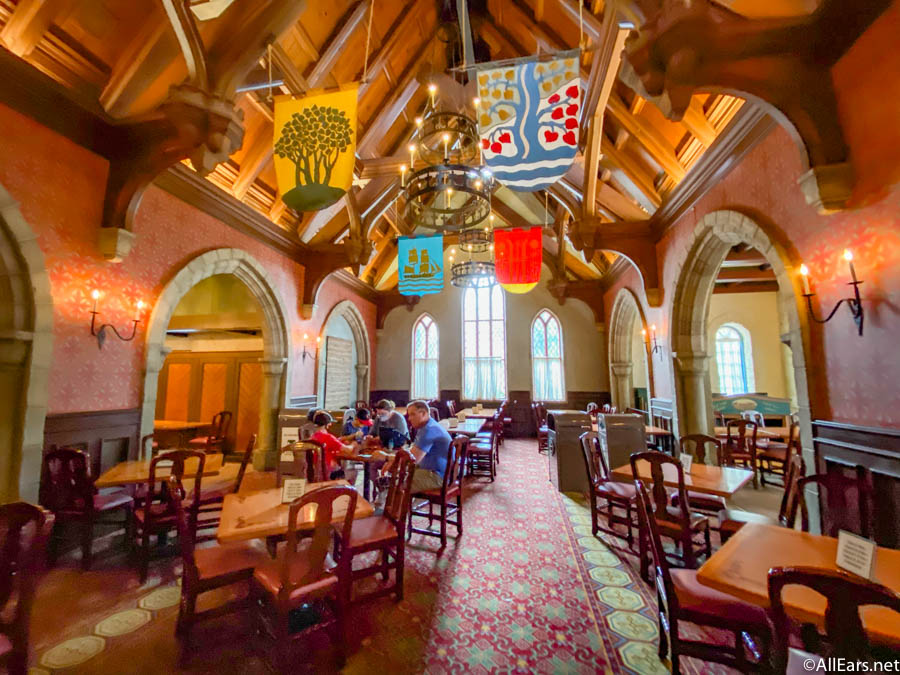 There's sanitizer and distancing markers spread throughout the location.
These areas are great for when you need a few "mask-free" moments while enjoying a snack — or even just to sit and relax!
Do you think you'll visit the Relaxation Zones on your next trip to Disney World? Let us know in the comments!