Walt Disney World Transportation: Trams
When driving yourself to the Parks of Walt Disney World, you discover that parking lots in the World are massive. To navigate these paved paradises, Disney offers tram service.
All four theme parks operate parking lot trams. These vehicles pick you up at the end of your parking row and take you to the Park entrance.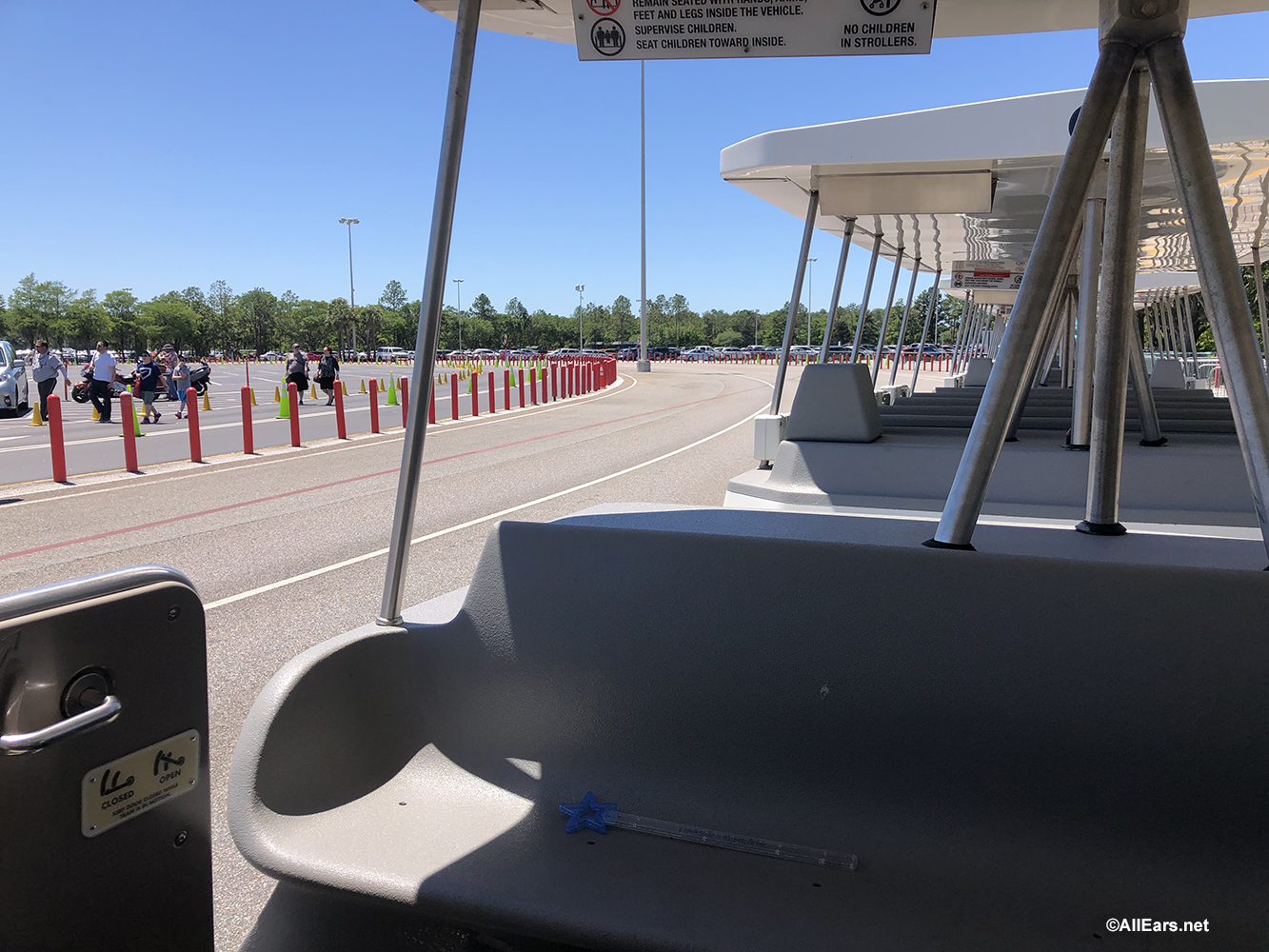 Magic Kingdom Tram Service
Magic Kingdom parking lot trams take you to the Transportation and Ticket Center, where you will take a ferry boat or the Monorail over to Magic Kingdom.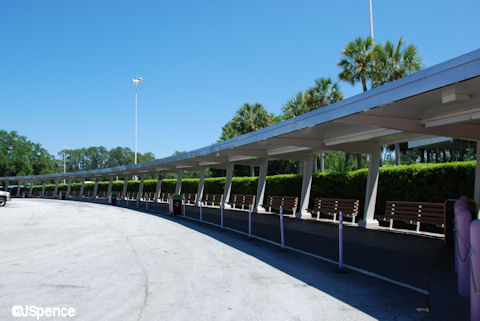 EPCOT, Hollywood Studios, and Animal Kingdom Tram Service
These three Parks offer tram service running direct between the parking lot and the Park.
Note: No matter which Park you're visiting, be sure to record where your car is parked in the lot. Take a picture of the row you're in, send that info to yourself in a text message, or drop a pin in your favorite map app.
Tram Capacity
Each tram car has six rows of seating, and each row can seat up to five guests. When running at full capacity, trams may transport 200+ guests at a time.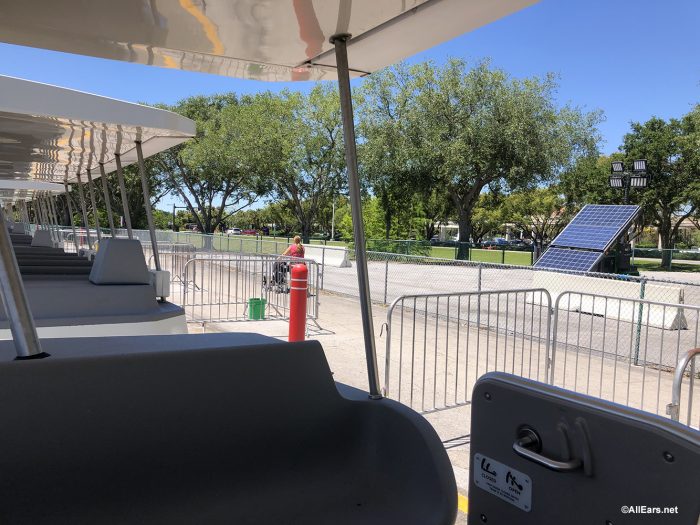 Tram Accessibility
Strollers and wheelchairs must be folded in order to be put on the trams.
If you must remain in your wheelchair, you will be unable to board the tram. Trams do not stop in designated wheelchair parking areas. Guests parking in wheelchair spaces in parking lots at any of the Parks will need to wheel, drive, or be pushed to the main entrance. 
Limited wheelchairs to borrow may be available in the wheelchair parking areas to help transport you to the Park entrance if you plan to rent a chair or ECV in the Park. Wheelchair rentals can only be made at designated locations inside the Parks.
Click here for more information about 
wheelchairs and ECVs at Walt Disney World

.
Click here for more information about 

strollers at Walt Disney World

.
Check out more information about Disney World transportation below!