Walt Disney Presents… Animation Courtyard Disney's Hollywood Studios
Walt Disney Presents Highlights:
Walk through exhibit showcasing the life of Walt Disney and the history of the Walt Disney Company
Enjoy a short film — rotates between a short biopic about Walt Disney or an exclusive preview of an upcoming Disney Movie
Meet Sulley from Monsters Inc.!
Introduction | Attraction | Show Logistics | Kids/Characters | Shopping | Interesting Facts |

INTRODUCTION
Walt Disney Presents opened in September 2017. It combines elements of the previous attraction Walt Disney: One Man's Dream with a character Meet and Greet and a short film.
Walt Disney Presents is located in between Animation Courtyard and Toy Story Land.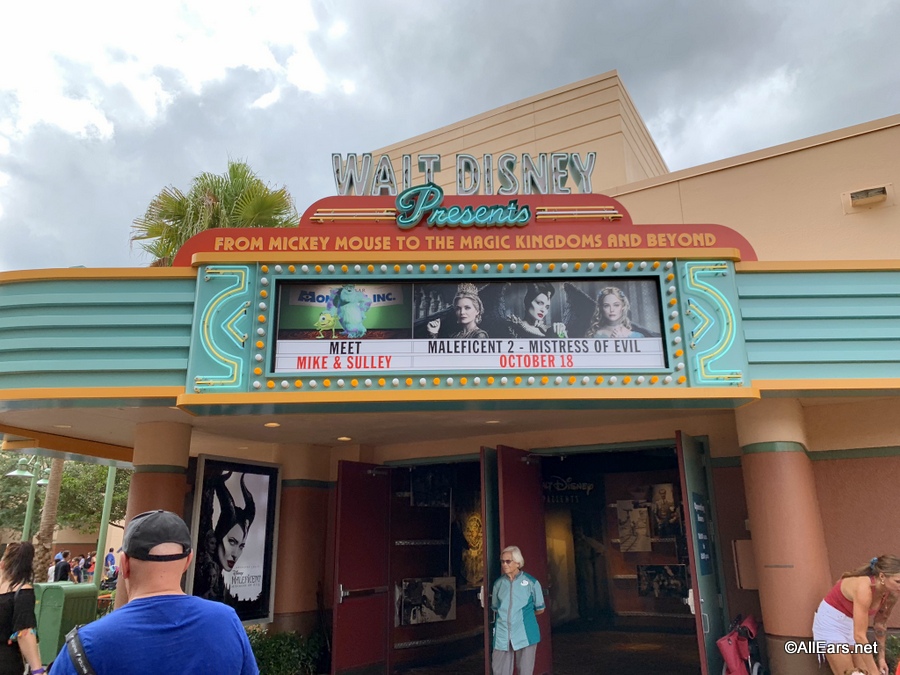 ATTRACTION
WALT DISNEY: ONE MAN'S DREAM EXHIBIT
This is a walk-through exhibit featuring some of the highlights of Walt Disney's Life and the Disney Company. There are collections of memorabilia from the Disney archives that have never been available to the public before. On display are artifacts from Walt Disney's life and from the history of the company he founded — from his birth in 1901 through the company's vision for the future.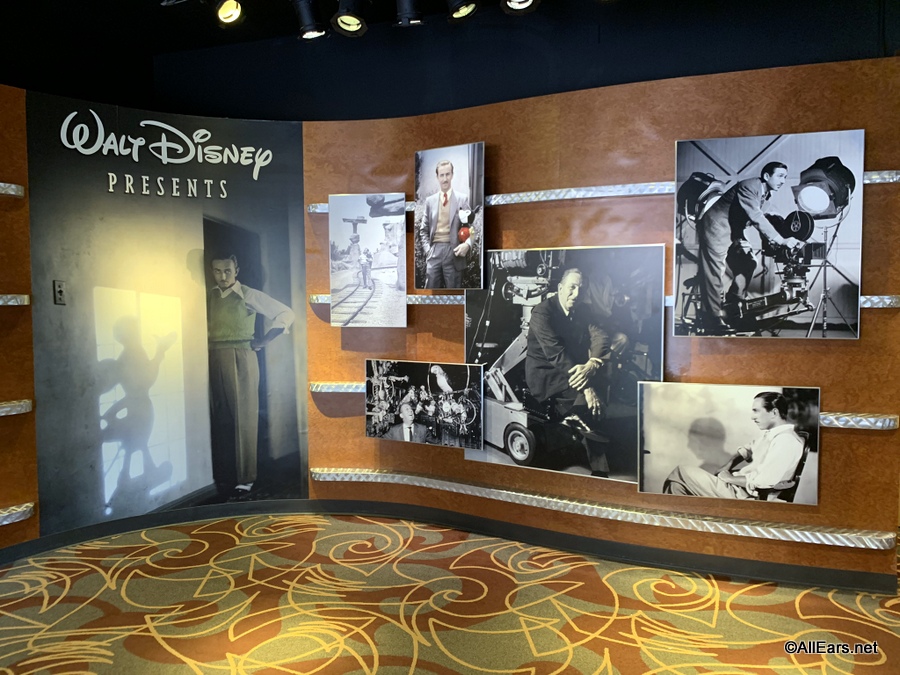 There are models from Disney Parks and Attractions around the world, video clips and memorabilia showcasing technology developed by the Walt Disney Company, costumes from Disney films, and a huge model of Galaxy's Edge.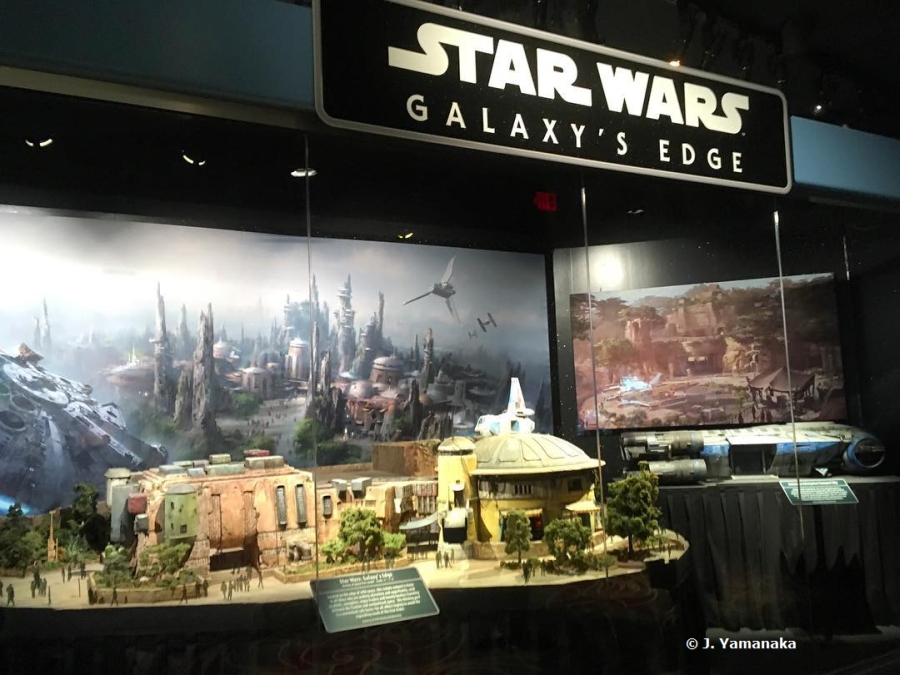 Exhibits often rotate, and you can usually see models and sketches for upcoming or recent Disney attractions and additions.
WALT DISNEY THEATER
In addition, the attraction includes the Walt Disney Theater! Outside the theater, you'll see rotating memoribilia such as clay models and artwork from upcoming Disney films.
You'll either see a short film Walt Disney's life in a special "Walt Disney Theater." The film explores the extraordinary hardships Disney overcame, as well as previously unseen footage, including Walt talking about his creation, Mickey Mouse. The film is narrated by actress Julie Andrews, who starred as Mary Poppins.
If they aren't playing "One Man's Dream" the theater is used to showcase "sneak previews" of upcoming films in the Disney universe.
CHARACTERS
At the rear of the gallery, just beyond the entrance to the Walt Disney Theater, there is a character meet-and-greet location. The character rotates from time to time, but currently you can see Sulley, the lovable blue monster from Monsters Inc. & Monsters University.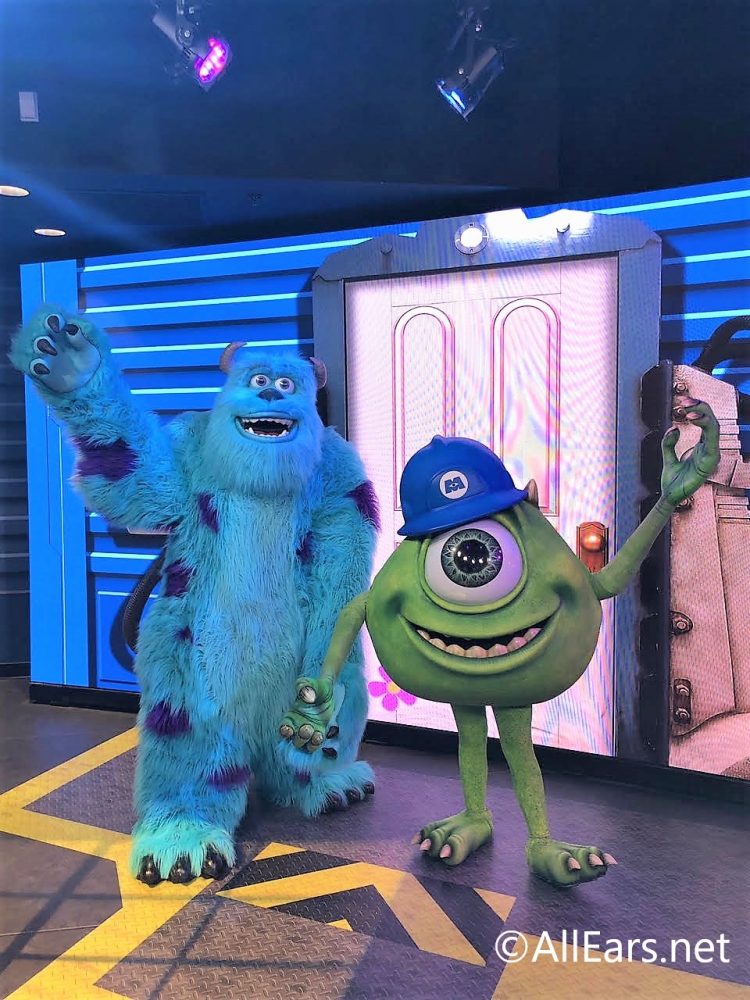 Note: Mike no longer meets with Sulley on a regular basis.
Check your daily Guide Map for times and locations of Character Meet and Greet opportunities throughout the Disney's Hollywood Studios.
Disney's Hollywood Studios Characters At A Glance
Character Meet and Greet FAQ!
SHOW LOGISTICS
This is a walk-through exhibit, which takes at least 15 minutes to view. There is no place to sit until the end of the exhibit, where you enter the theater to view the film.
The film on Walt Disney lasts about 15 minutes.
If you're short on time, visit this attraction in sections — view the exhibits during one visit, then re-visit the attraction to view the movie.
Translator units for this attraction are available at the entrance.
This attraction is wheelchair/ECV accessible.
Assistive Listening Devices from Guest Services Can Be Used Here.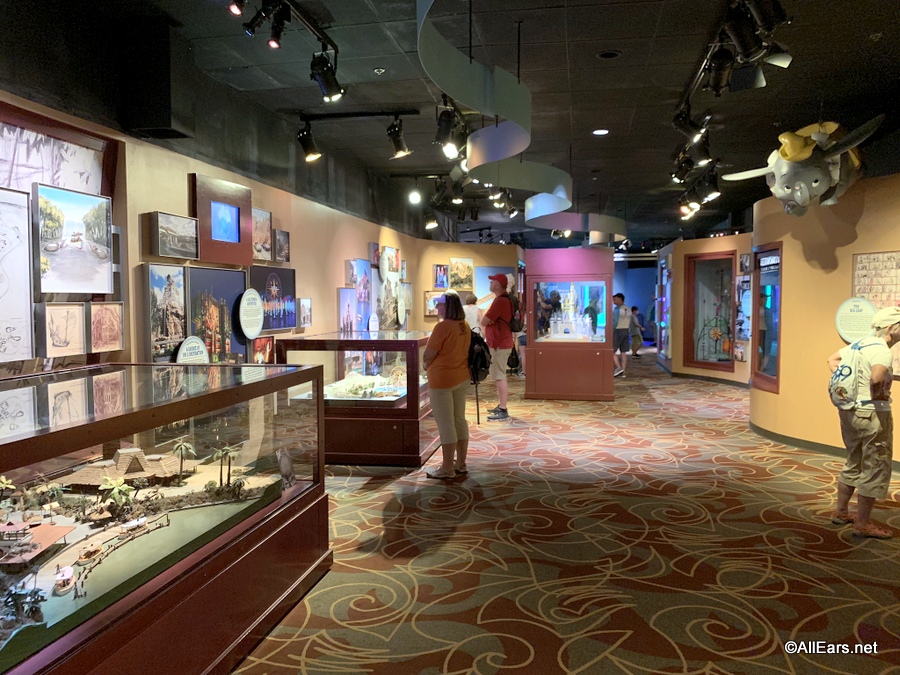 SHOPPING
There is a small merchandise selection outside the theater will a few Monsters Inc. and other Pixar items.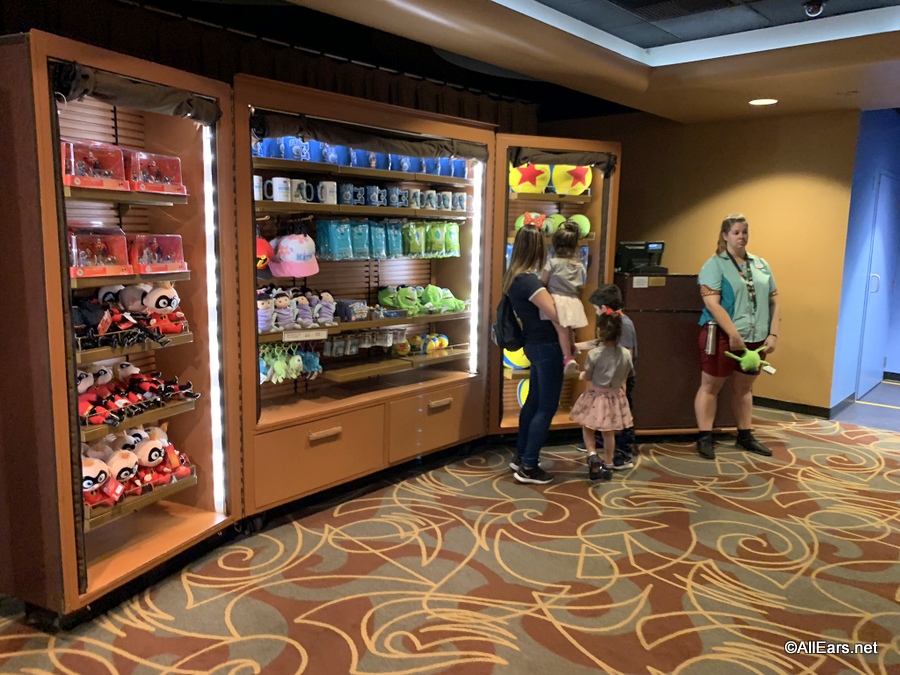 INTERESTING FACTS
The priceless collection of memorabilia for "Walt Disney: One Man's Dream" arrived via Federal Express from California on an Airbus A300 designated Spirit of Imagination. There were more than 400 items in the original version of this exhibit.
Walt Disney was born in Chicago on December 5, 1901.
"Steamboat Willie", Mickey Mouse's 1928 debut, was the first fully synchronized sound cartoon.
Walt Disney only attended one year of high school.
In 1923, in California, Walt and his brother Roy formed the Disney Brothers Studio. At Roy's insistence, the company soon became the Walt Disney Studio, since he felt that Walt's name should be emphasized. This is officially recognized as the starting date of The Walt Disney Company.
Walt grew his famous mustache at age 25.
Walt Disney was the voice of Mickey Mouse for two decades.
Walt Disney won 48 Academy Awards and 7 Emmys during his 43-year career.
The film at One Man's Dream was originally narrated/hosted by then-Disney CEO Michael Eisner. It is now narrated by actress Julie Andrews.