Star Wars Launch Bay Disney's Hollywood Studios
Star Wars Launch Bay Highlights:
Multi-part Star Wars experience including meet & greets, merchandise, and props from the films
Meet Chewbacca, Darth Vader, and BB-8
See a short film about the making of Star Wars: Galaxy's Edge and Rise of Skywalker
Introduction | Attraction | Characters | Shopping |

INTRODUCTION
Star Wars Launch Bay is the primary location within the park for fans to celebrate all things Star Wars. In this multi-sensory space with an outdoor queue area lined with special concept artwork, guests can interact with beloved Star Wars characters, tour galleries featuring treasured memorabilia and replicas of large-scale Star Wars artifacts, plus have access to special Star Wars merchandise.
Star Wars Launch Bay is located in Animation Courtyard.
ATTRACTION
Special Character Encounters: After entering a themed atrium complete with replicas of Star Wars props, you can encounter Star Wars characters. There are three seperate lines for Chewbacca, Darth Vader, and BB-8.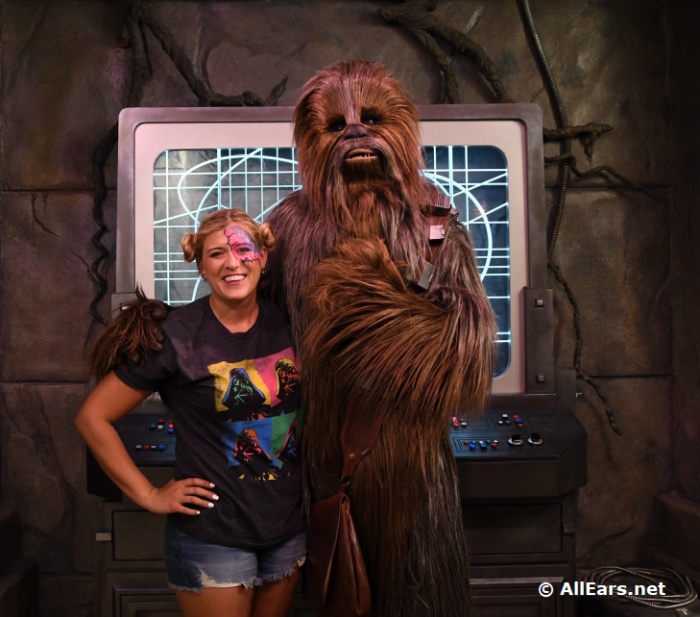 Launch Bay Theater – Hear directly from the creative minds behind the Star Wars saga in a short video that includes exclusive interviews with the directors, writers, producers and other key movie crew members who bring the saga to life. The video rotates from time to time — there is also a film about the fandom and legacy of Star Wars.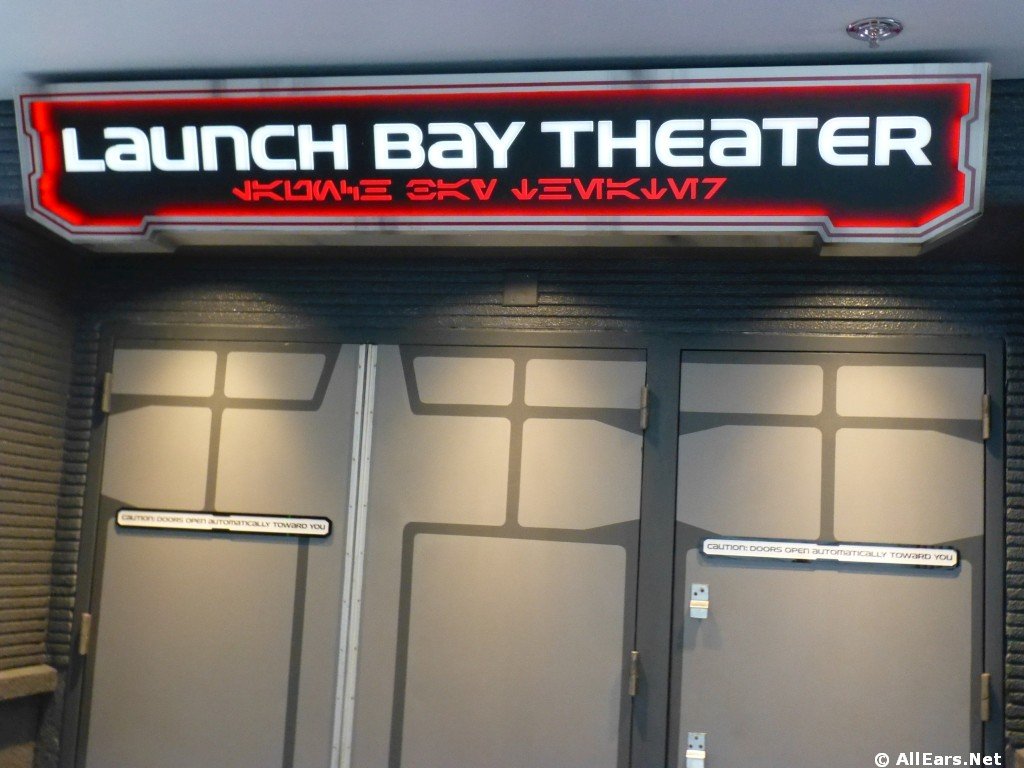 Themed Galleries – Special immersive galleries are located throughout Star Wars Launch Bay. They are updated frequently with new props and displays.

Celebration Gallery features iconic ships from throughout the Star Wars saga, such as memorable ones of the Rebel Alliance and the Imperial Navy fleet.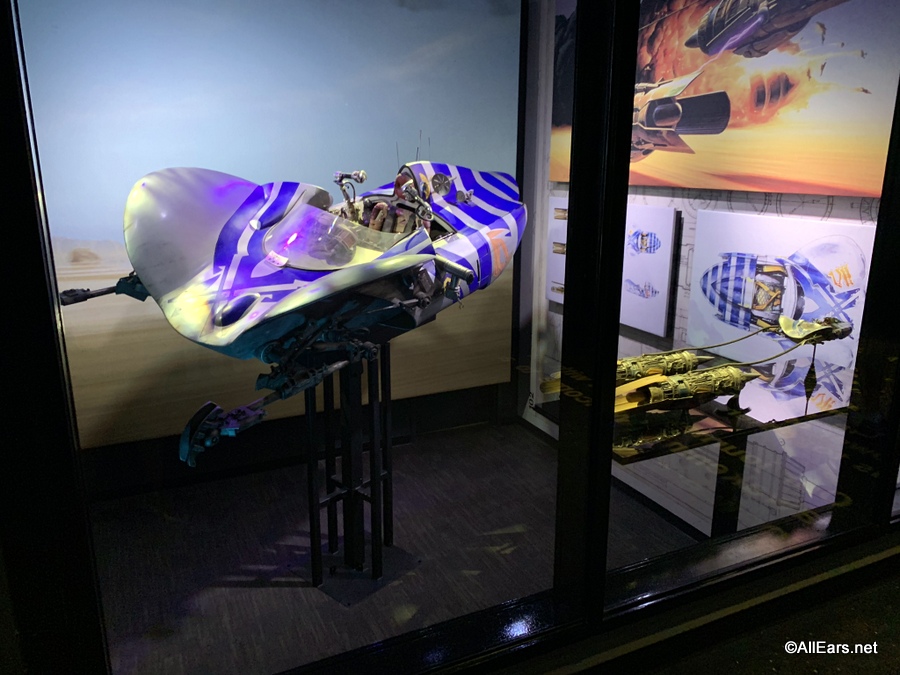 Celebration Hallway displays large-scale replicas of Star Wars props amid scenic murals.
Preview Gallery offers exclusive looks at replicas of props, artifacts and memorabilia from the latest movie in the saga, starting with Star Wars: The Force Awakens. Among the items on display are costumes, ship models, droids and artwork.
This is a self-guided attraction. You can spend as much or as little time walking through the galleries, pausing only to wait in line for characters or to see the next film should you choose.
KIDS AND CHARACTERS
If your kids are Star Wars fans, they will love meeting some of the most iconic characters in the Launch Bay. Wait times for Chewbacca, Darth Vader, and BB-8 are posted outside.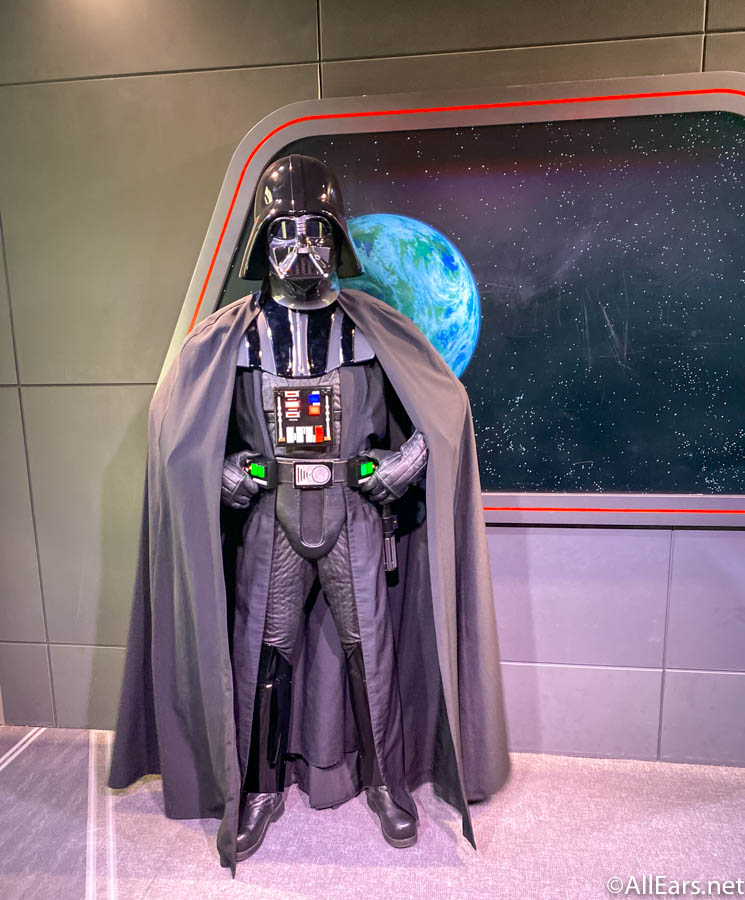 SHOPPING
Launch Bay Cargo – A unique shopping area where you can purchase a variety of Star Wars merchandise, including original artwork and collector's items.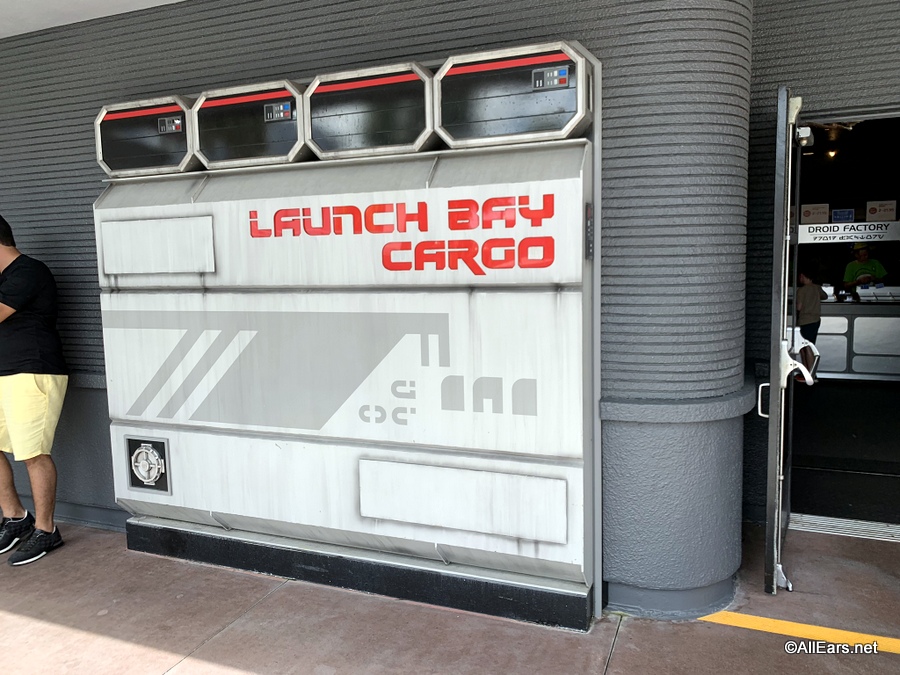 You can also design your own Star Wars themed magic band or phone case, build a plastic droid, and often see a full size R2-D2.