Welp, Thanksgiving came and went with some truly unexpected crowds.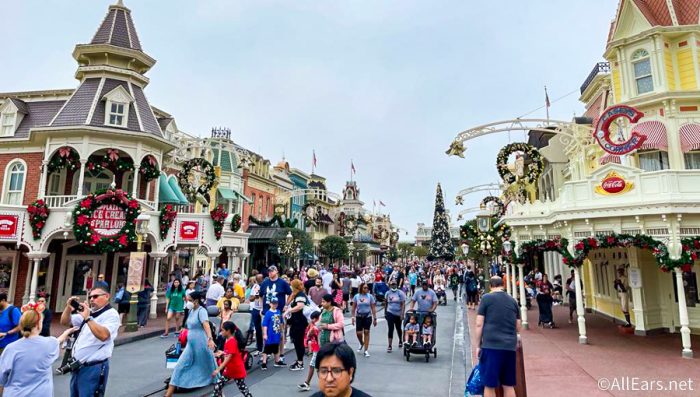 If you don't want to experience high wait times all around Disney World, you probably want to avoid visiting during the holidays, and Thanksgiving is no exception. Like we do every week, it's time to take a look at the average times from the past week, although you can probably predict what they looked like.
Now that Disney has discontinued the FastPass system, replacing it with the paid Genie+ system, getting access to shorter wait times will cost you.  With Genie+, you're looking at spending between $15 to $29+ per person, per day, but when used correctly you'll spend less time waiting in line — and more time on the fun.
So if you're wondering whether the Genie+ splurge is worth it, it's a good idea to consider a few factors, including WHEN you're visiting Disney World as well as what your favorite rides are. We suggest noting the average wait times of your favorite rides below, as well as considering whether visiting during the holidays is a good idea for you or your group.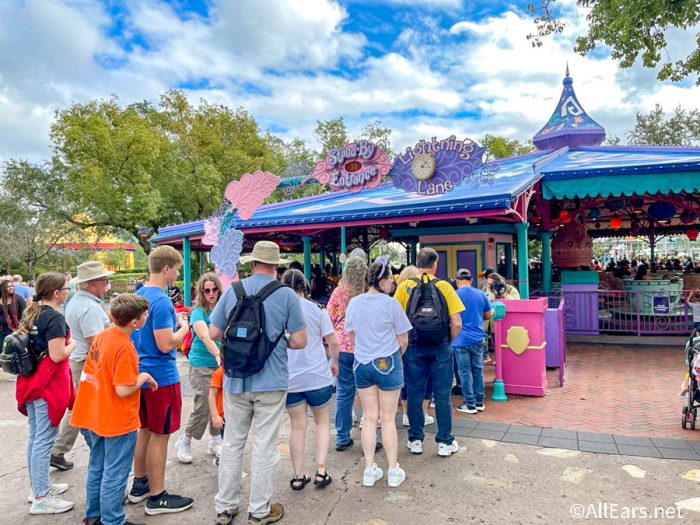 Scroll down to see all the average wait times for Disney World rides this past holiday week!
In Magic Kingdom, Jungle/Jingle Cruise was at 58 minutes (last week the average time was 56), Peter Pan's Flight was at 60 minutes (versus 56 last week), and Seven Dwarfs Mine Train was at 76 minutes (up from 58 minutes last week).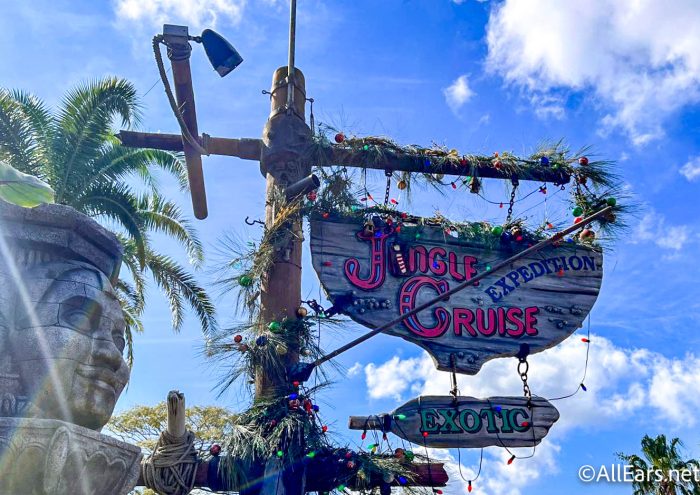 Take a look at the average weekly wait times for each ride below, from shortest to longest wait times.
Considering the holiday week, it's not surprising that wait times overall increased in Magic Kingdom.
In Hollywood Studios, the Twilight Zone Tower of Terror again topped the list with an average of 134 minutes (versus 105 minutes last week). Rise of the Resistance came in second place with an average of 121 minutes this week (compared to 97 minutes last week), while Slinky Dog Dash had an average wait time of 119 minutes (up from 93 minutes last week).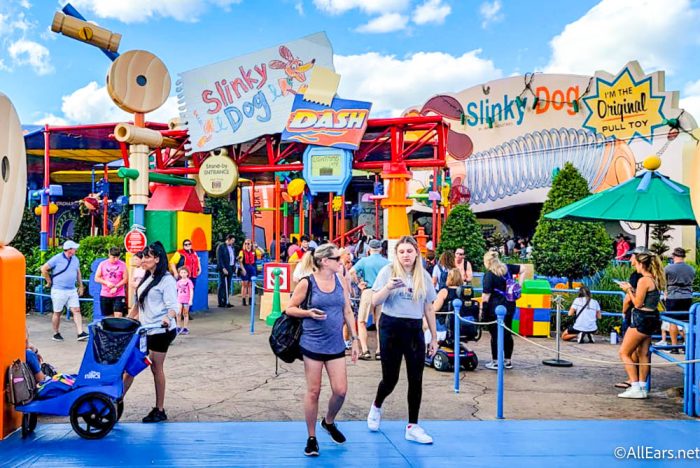 Scroll down to see the rest of the Hollywood Studios ride wait times averages below, from low to high:
Pretty much every Hollywood Studios ride wait time increased this week, so Genie+ would be very useful there especially.
Remy's Ratatouille Adventure had the highest average wait time in EPCOT at 92 minutes (versus last week's average of 82 minutes). Next was Frozen Ever After at 78 minutes (the average was 76 minutes last week) and Test Track averaged 70 minutes (versus 66 minutes last week).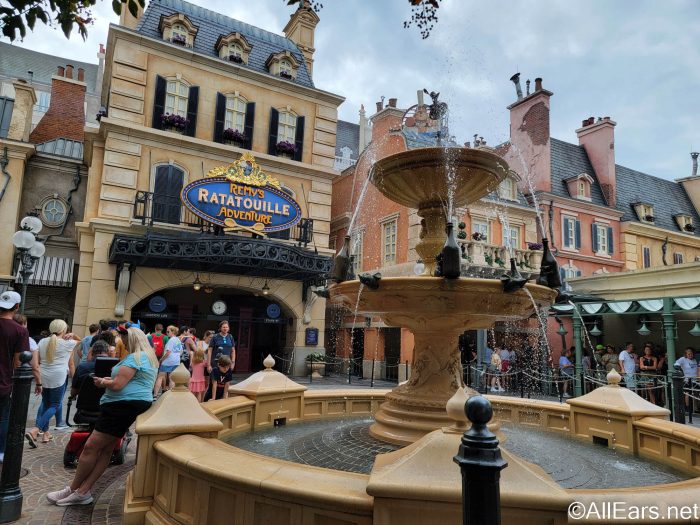 See the average EPCOT attraction wait times from the week below:
Wait times also increased in EPCOT, so if you're interested in riding those top three rides, you might want to consider getting Genie+.
Finally, Flight of Passage had the longest average wait time at Animal Kingdom, coming in at 135 minutes (up from 115 minutes last week). Then, Na'vi River Journey averaged 65 minutes (compared to last week's 67 minutes), and Kilimanjaro Safaris averaged 64 minutes (versus 60 minutes last week).
The average wait times for the rest of Animal Kingdom's attractions this week were as follows:
Overall, Disney World wait times increased across the board, which is not unexpected when it comes to the holidays. If you hate big crowds and long wait times, you might not want to plan a visit during a holiday. But if you must visit on a holiday, you probably want to research Genie+ and consider purchasing it. Read more about Genie+ by clicking here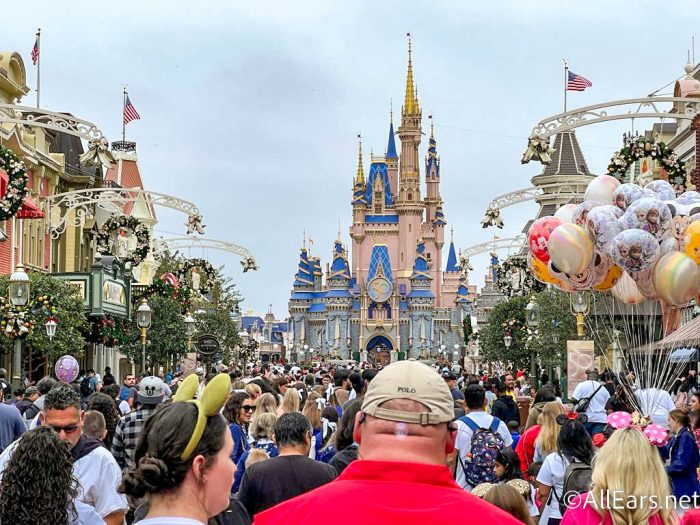 Keep following AllEars for more ride wait time information in Disney World!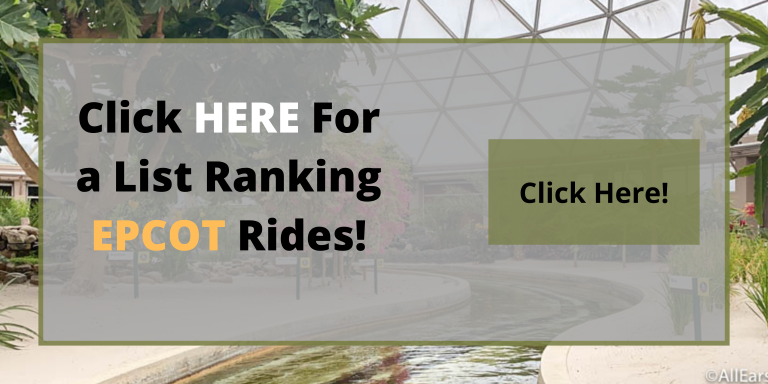 Which Disney World ride is your favorite? Tell us in the comments!