ASTRO ORBITER Tomorrowland Magic Kingdom
Astro Orbiter Highlights:
Climb in a rocket and fly high above Tomorrowland
Spinning attraction similar to Dumbo
No height requirement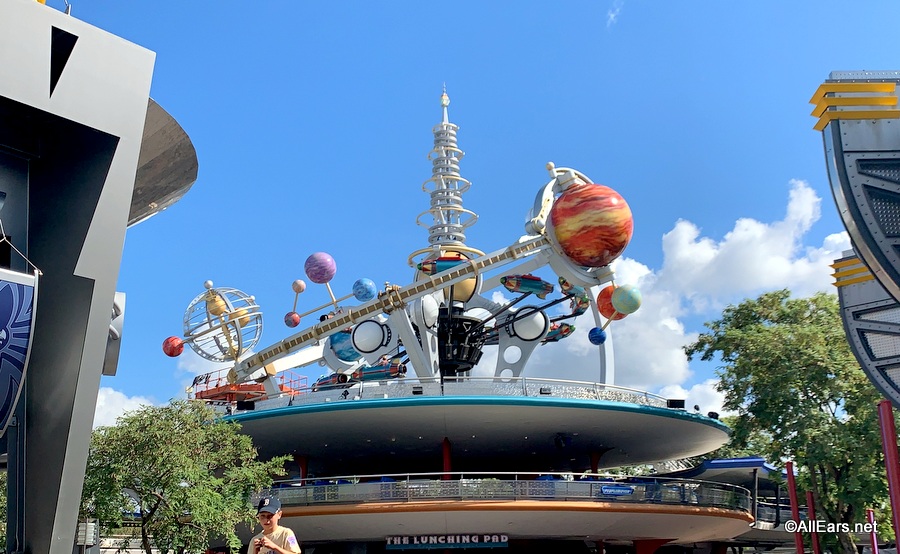 INTRODUCTION
Pilot your own spacecraft on an aerial adventure in Tomorrowland's skies. The centerpiece of Tomorrowland is the tall structure of orbs and planets that Astro Orbiter circles!
The entrance is located near the Tomorrowland Transit Authority People Mover, on the other side of the Lunching Pad.
ATTRACTION
To reach the ride you must first enter a small elevator that takes you up to the loading area of the rocket ships. Then, step into the rocket for a one-and-a-half minute spin way above the sights and sounds of the Magic Kingdom. Use your joystick to raise and lower your rocket as it goes round and round. Two people can fit in one ship, one behind the other.
RIDE LOGISTICS
There are no Lightning Lanes for this attraction. Typical waits range from 25 to 70 minutes.
Accessibility: Astro Orbiter is wheelchair/ECV accessible, but you must be able to transfer out and get into the ride vehicle.
Warnings: The elevator is small, so if you are at all claustrophic, don't try to board this ride.
Those with height or motion sickness problems may not enjoy this attraction.
There is a loose safety strap to pull across your waist.
Ride Restrictions: Some readers report an issue with "bendability" – if you have trouble bending your knees or lifting yourself from a seated position, you might not want to try this ride.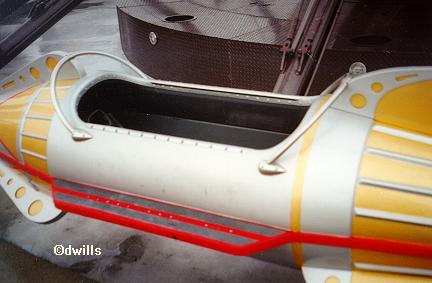 Riders sit one behind the other in a two person car. There is one seatbelt per rocket. Some guests might be more comfortable riding solo.
There isn't much to this ride except the wonderful view of Tomorrowland once you are in the air. This is an exceptionally breathtaking view at night!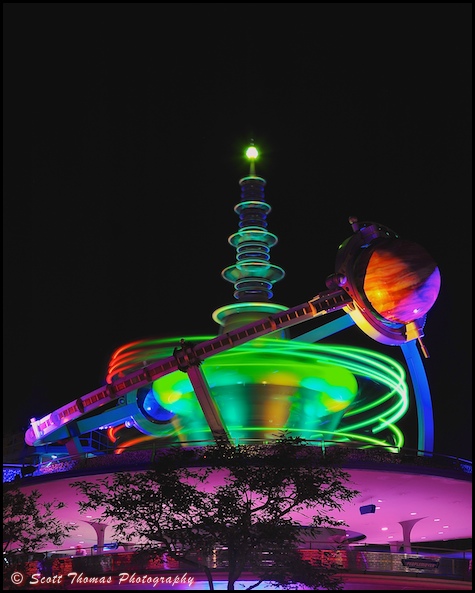 DINING
At the base of Astro Orbiter is the Lunching Pad which serves snacks and beverages, such as pretzels, slushes, and hot dogs.
Magic Kingdom Restaurants At A Glance
Menus From Around the World
INTERESTING FACTS
This attraction first opened November 28, 1974, as StarJets. It was closed, refreshed and repainted during the Tomorrowland change-over in the mid-1990s. It reopened April 30, 1994, as Astro Orbiter.