Tomorrowland Speedway Tomorrowland Magic Kingdom
Tomorrowland Speedway Highlights:
Height requirement at this attraction: 54 inches to drive alone, 32 inches to drive with supervision.
Take a spin on these gas-powered speed racers as you drive yourself along a track!
INTRODUCTION
Get behind the wheel of a race car and make your way around the track at the Tomorrowland Speedyway!
ATTRACTION
Tomorrowland Speedway is one of the original Walt Disney World attractions, dating back to the opening of the Magic Kingdom theme park on October 1, 1971.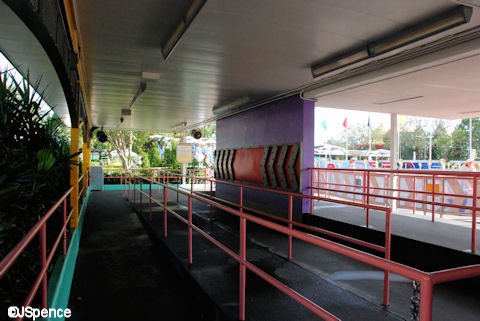 The queue is outdoors,with some of it shaded, and winds back and forth until you're directed to one of the loading bays.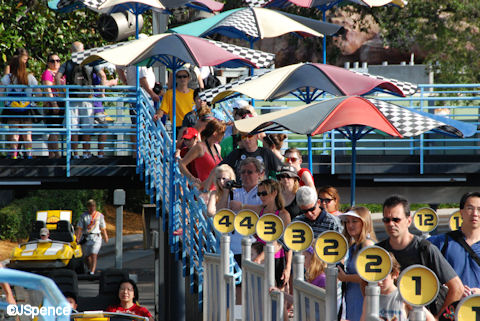 The loading area of the attraction features panels of the three annual Indianapolis Motor Speedway races — the Indianapolis 500, the Brickyard 400 and the United States Grand Prix at Indianapolis. Other panels depict races around the moon, Saturn and other outer space destinations.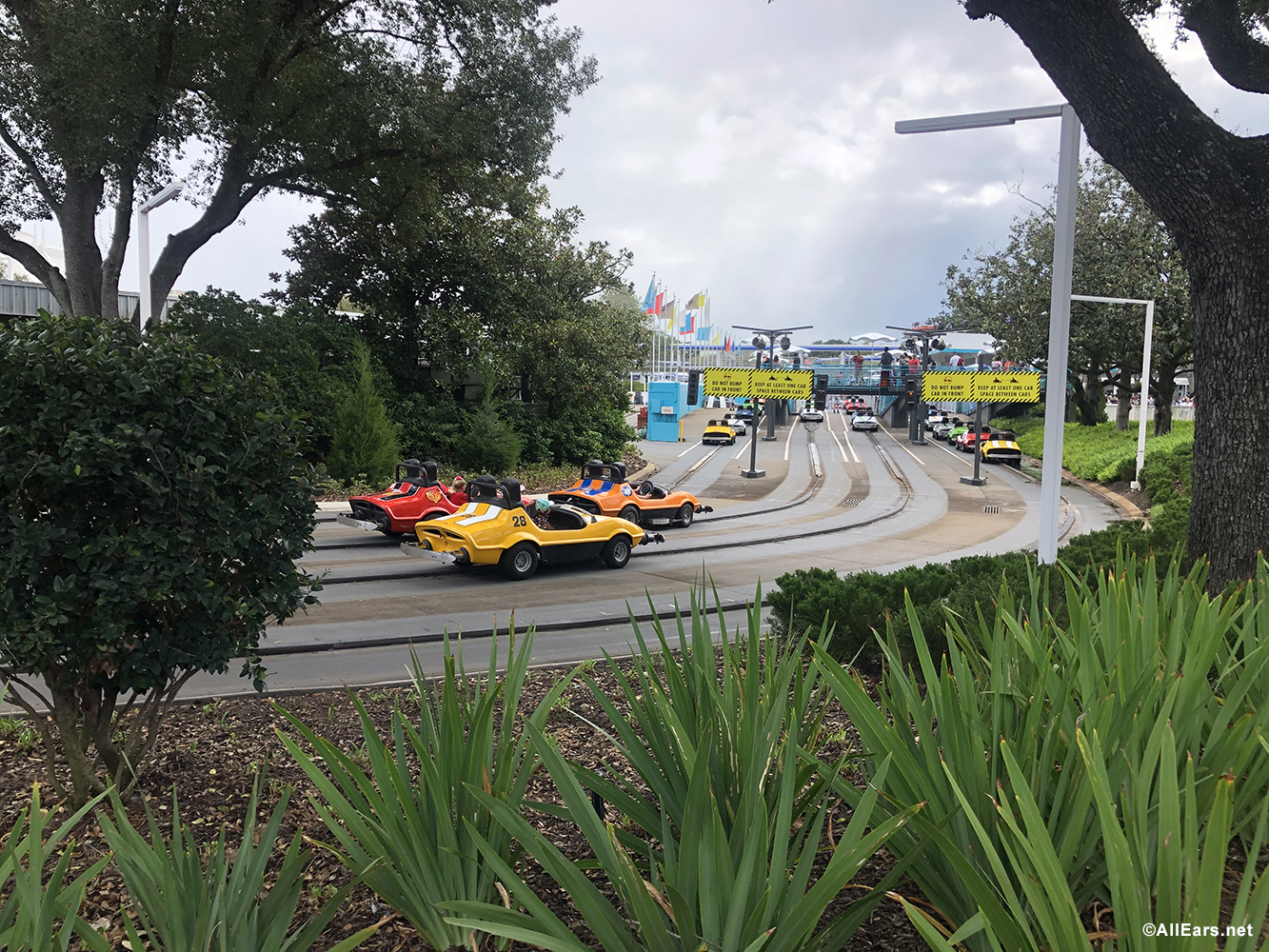 Riders are strapped into their cars and travel along the 4/10 mile track, with banks and turns, while hearing the calls of world famous announcer Tom Carnegie from sound speakers positioned around the track. As you cross the finish line, the checkered flag is waved and you arrive in Victory Circle.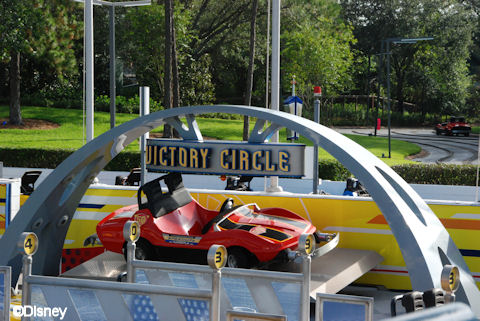 The area is marked by the Indianapolis 500 logo and the display of a winning race car. Spectators can experience the attraction from the observation bridge, or from outside the attraction along the route.
RIDE LOGISTICS
Lightning Lane access for Tomorrowland Speedway is available with the purchase of Genie+. Standby lines average between 30-60 minutes on a typical day.
The queue for this attraction is long and winding, up and down stairs. The best time to visit is early in the morning.
There is a height requirement at this attraction of 54″ (137 cm) minimum to drive alone. Shorter children (minimum 32″ or 81 cm) may also drive their own cars as long as they are accompanied by someone who is at least 54 inches (137cm) tall.
Accessibility: Guests must transfer from wheelchair/ECV.
Warnings: Guests should be in good health and free from high blood pressure, heart, back or neck problems, motion sickness, or other conditions that could be aggravated by this adventure. Expectant mothers should not ride.
Seat Restrictions: Seats may be restrictive; guests may wish to ride alone due to limited leg space and/or small bench size.
Rider Switch (aka Child Swap) is available at this attraction.
It takes about 5 minutes to drive the circuit around this Speedway.
Cars reach a maximum speed of 7.5 mph with the Briggs & Stratton 9hp engines.
Cars follow along a guiding track and are somewhat difficult to steer. Be aware that inexperienced drivers may stop suddenly in front of you, or inadvertently ram you from behind.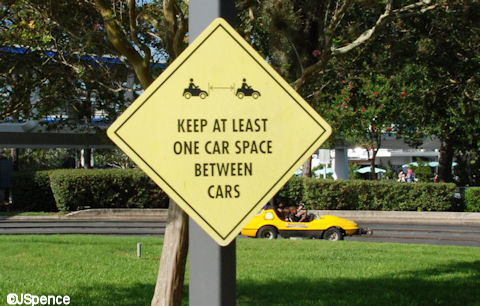 When you leave, check out the Driver's License kiosk for a fun souvenir!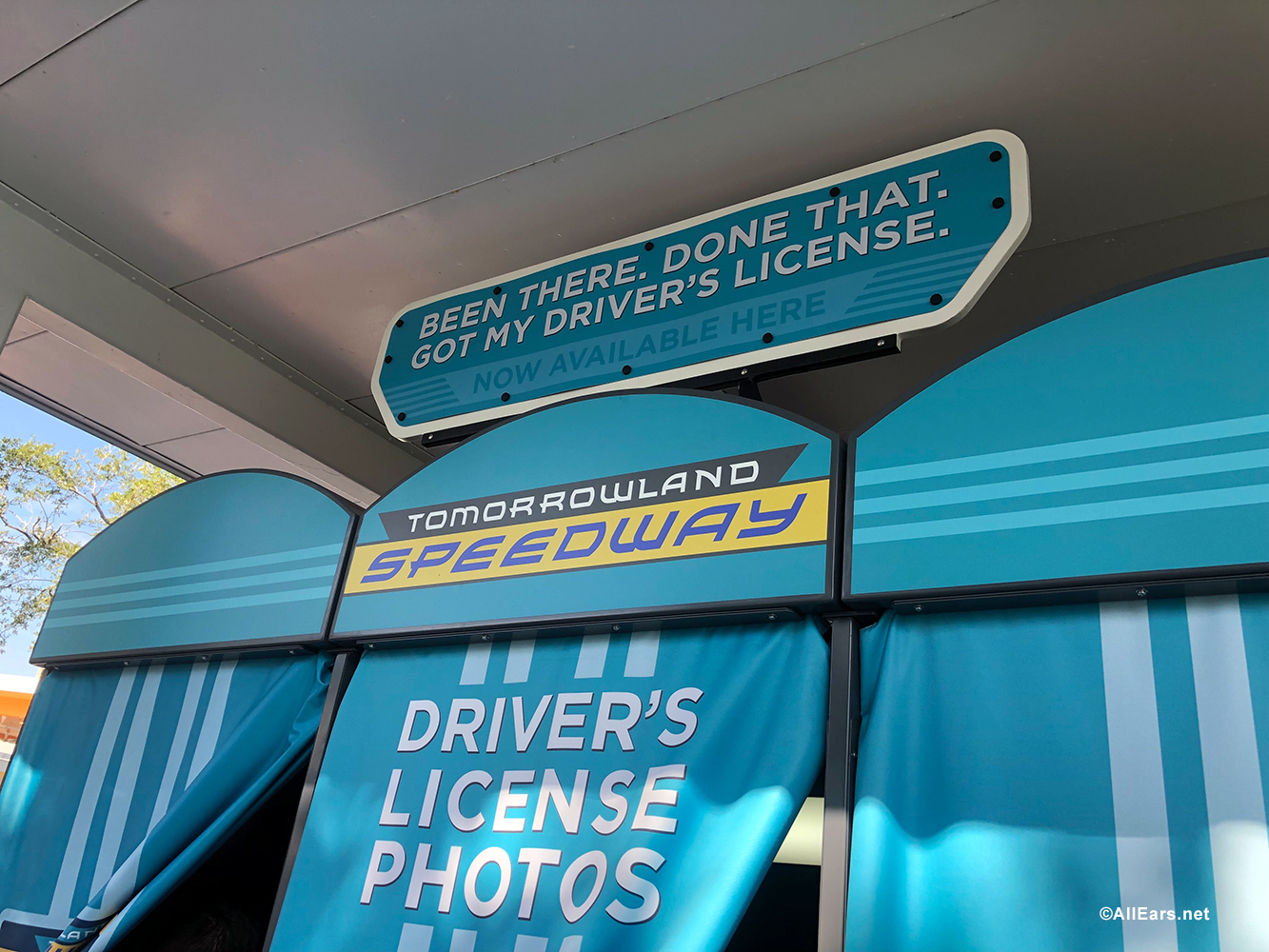 INTERESTING FACTS
Previously known as the Tomorrowland Indy Speedway, the word Indy was dropped in 2009.
The Speedway is one of the original Walt Disney World attractions, opening on October 1, 1971.
The attraction features 146 authentic Autopia Mark VII race cars that travel around a 4/10-mile track.
The cars reach a top speed of 7.5 mph.
Tomorrowland Speedway features include an engine governor, belt restraints and shock absorbent bumpers.
Did you know that a checkered flag is waved at every driver who finishes at the end of the race?
At special events, such as Mickey's Very Merry Christmas Party, they may decorate the speedway with colorful lights and holiday music!