The Boneyard DinoLand USA Animal Kingdom
The Boneyard Highlights:
Dinosaur themed play area
Kids will love slides, climbing, and digging in this fun area
Located in Dinoland USA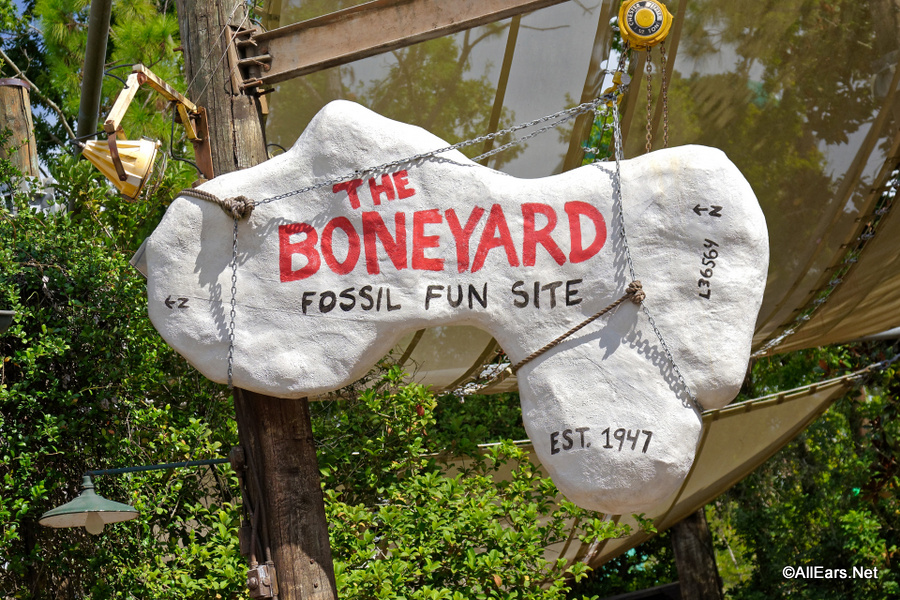 INTRODUCTION
The Boneyard is an interactive playground for children. It is located on your left as cross under the 50-foot-tall brachiosaurus when you enter DinoLand U.S.A.
ATTRACTION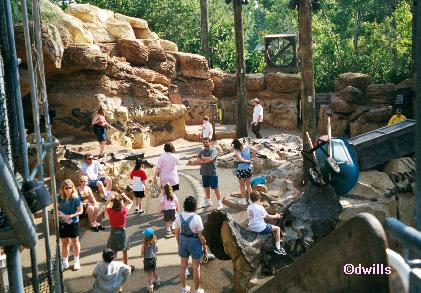 The Boneyard is a great place for kids to blow off some steam and cool off in this "Dig Site" playground. The flooring is a spongy mat-like material to prevent bad bumps while the children have some fun.
There are lots of things for children to climb on, over, around, and through like rocks, rickety rope bridges and twisting slides.
Your kids can discover the bones of Tyrannosaurus rex, triceratops and others from the dinosaur age.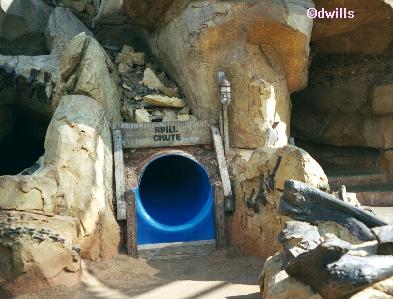 TOURING TIPS
The Boneyard has no height restrictions, but this play area is for children 10 and younger.
Smaller adults may be able to move around in the tunnels and slides, but the areas really are scaled for children.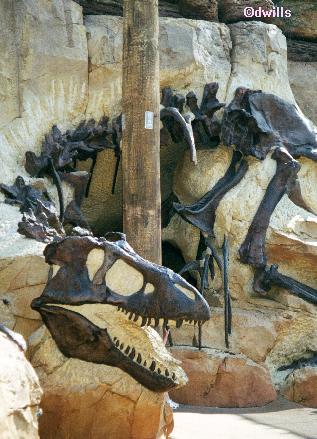 As the kids enter, off to the right behind the jeep, is a set of fossilized bones set into the (wall) side of the hill. Knock on the rib bones to play a note. This is called the xylobone. If you can't find it ask a cast member for help.
There's no time limit at this attraction – the hardest part may be coaxing your child out of the play area!
It can get very hot in The Boneyard area when temps are high, so be sure and bring water in for you and your children!
KIDS AND CHARACTERS
The Boneyard is definitely for kids! Let them romp around and have a good time. This is a great place to let younger ones play while older kids ride attractions with height requirements.
INTERESTING FACTS
Hidden Mickey Sighting: Playground — in soft ground covering under the ground-level drinking fountain.
Casts were taken from real dinosaur bones found in places like Utah's Dinosaur National Park, then reproduced in a plastic-cement which looks and feels real.
The Boneyard sign is a replica of a Stegosaurus's shoulder blade.