Liberty Square Riverboat Magic Kingdom
INTRODUCTION
Enjoy a slow cruise down the Rivers of America aboard an authentic steam-powered sternwheeler. The Liberty Square Riverboat is located in Liberty Square across from the Hall of Presidents and to the left of the Haunted Mansion.
ATTRACTION
The Rivers of America wind their way around Tom Sawyer Island. The half-mile journey takes just under 17 minutes to travel. The Liberty Belle departs several times a day from the Liberty Boat Landing. Although there are some seats, most areas are standing room only.
TOURING TIPS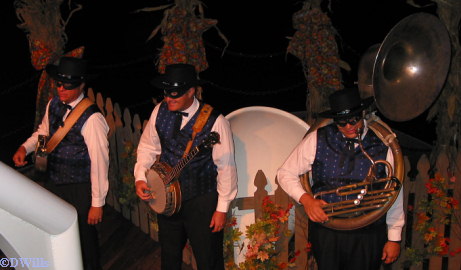 This is a good place to go for a break from the hectic walkways of the Magic Kingdom.
Accessibility: Guests may remain in wheelchair/ECV.
You can escape the sun on the middle deck. Great photo ops abound for Tom Sawyer Island, Big Thunder Mountain Railroad and the Haunted Mansion! Get a spot on the top deck!
During special events, such as Mickey's Not So Scary Halloween Party and Mickey's Very Merry Christmas Party, the Liberty Belle has special entertainment on board, so be sure to catch a ride.
KIDS AND CHARACTERS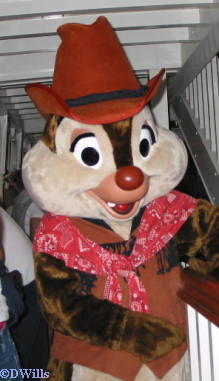 Disney Characters are sometimes found cruising on the Riverboat. Check your daily Times Guide for times and locations of other Meet and Greet opportunities.
Magic Kingdom Characters at a Glance
Character Meet and Greet FAQ!
DINING
The closest dining in the immediate vicinity are snack spots: the Liberty Square Market, a Baked Potato Cart and a popcorn stand. A little further away, still in Liberty Square, are the Columbia Harbour House (counter service) and Liberty Tree Tavern (table service).
Magic Kingdom Restaurants at a Glance
Menus From around the World
Vegetarian and Other Special Diets
SHOPPING
Liberty Square has several shops, all of which take you back to the colonial times.
INTERESTING FACTS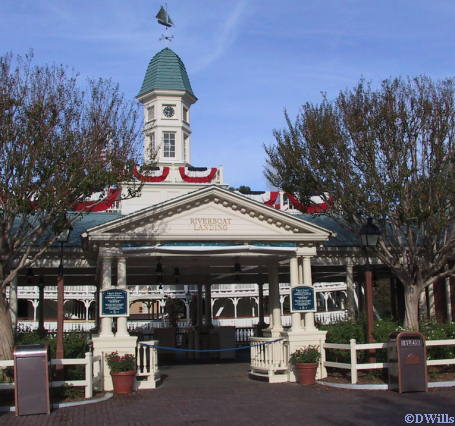 NOTE: The information for this attraction page was researched using a variety of sources — unfortunately many of the details were conflicting. We have relied on Disney Archivist Dave Smith as the ultimate authority, but if you have other information, please send it along!
The original boat, an authentic sternwheeler steamboat called the Admiral Joe Fowler, was built in dry dock at Walt Disney World and set afloat when the attraction opened on May 20, 1973. The Richard F. Irvine was later added as a second boat. After its extensive rehab in the '90s, the boat was renamed the Liberty Belle in 1996.
In 1980, the Admiral Joe Fowler was sent to dry dock maintenance and never returned.
Admiral Joe Fowler was in charge of construction at both Disneyland and Walt Disney World.
Dick Irvine worked as an art director at Disney in the 1940s and was an early executive of WED Enterprises. His projects included planning and design for the theme parks and the World's Fair projects.