Liberty Square Riverboat Magic Kingdom
Liberty Bell Riverboat Highlights:
Slow moving 20 minute boatride aboard a real steam-powered riverboat
Take a lap around the Rivers of America, with great views of Big Thunder Mountain Railroad and the Haunted Mansion
Perfect for a relaxing break during the middle of a busy Magic Kingdom day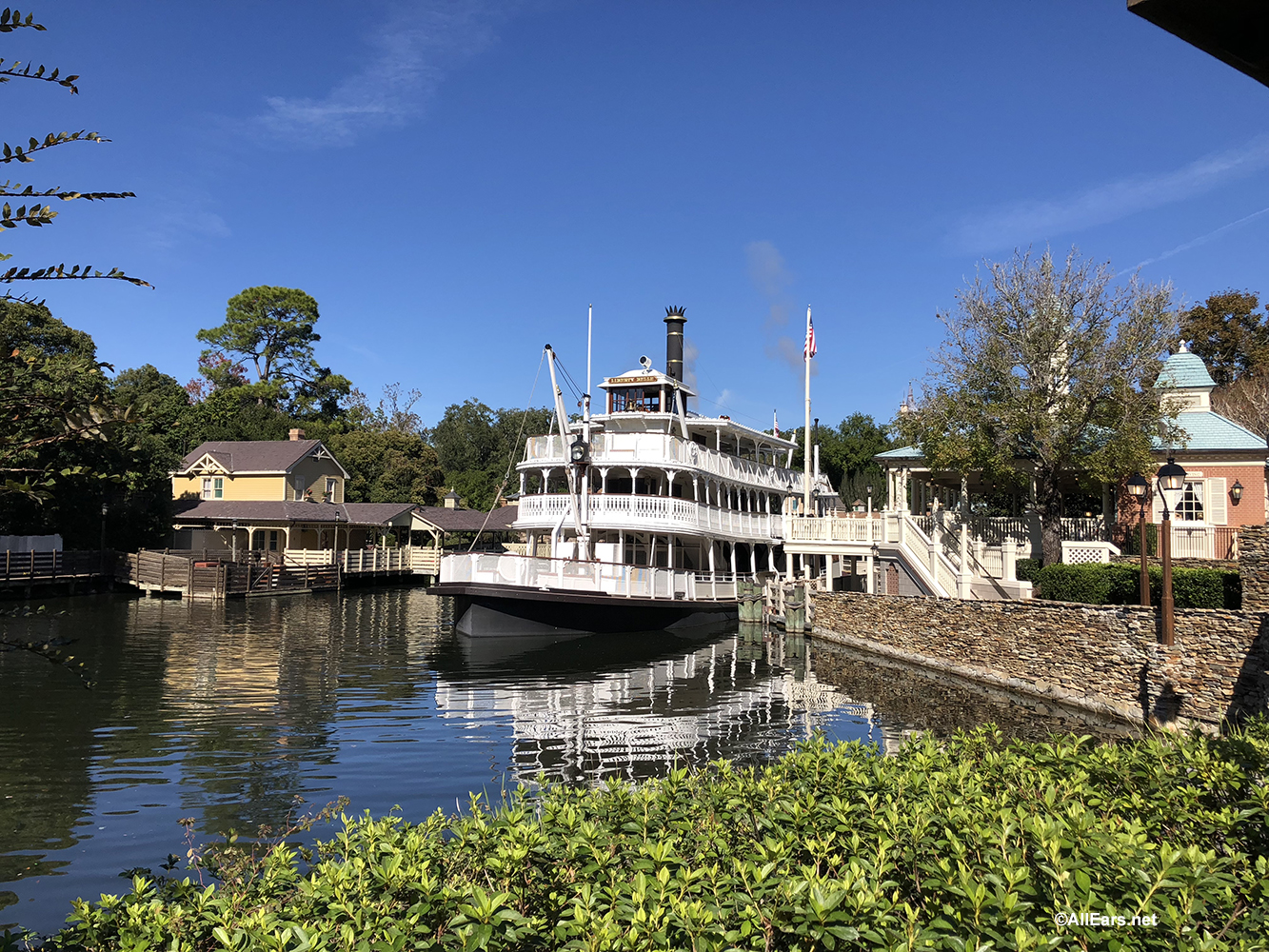 INTRODUCTION
Enjoy a slow cruise down the Rivers of America aboard an authentic steam-powered sternwheeler. The Liberty Square Riverboat is located in Liberty Square across from the Hall of Presidents and to the left of the Haunted Mansion.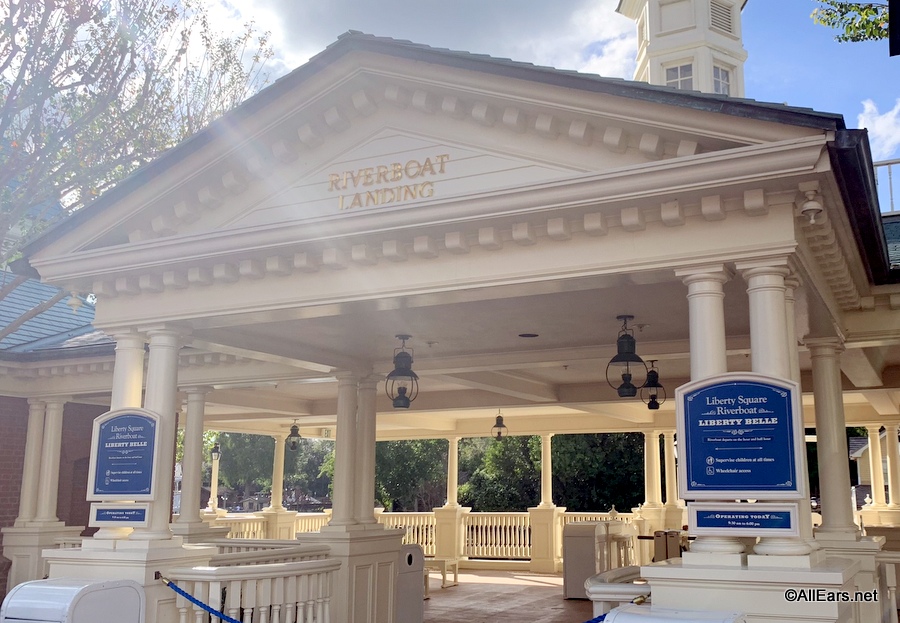 ATTRACTION
The Rivers of America wind their way around Tom Sawyer Island. The half-mile journey takes just under 20 minutes to travel. The Liberty Belle departs several times a day from the Liberty Boat Landing. Although there are some seats, most areas are standing room only.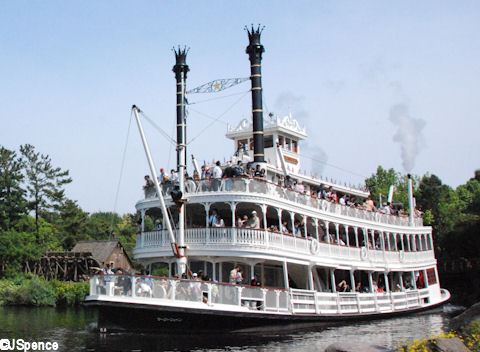 From on board the Liberty Belle, you'll spot great views of Tom Sawyer Island, Haunted Mansion, Big Thunder Mountain Railroad, along with some sights of Frontierland natives — which can only be seen from the boat.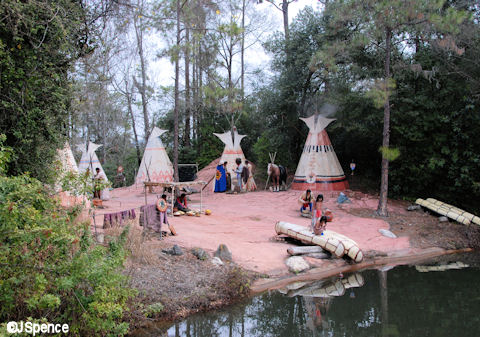 RIDE LOGISTICS
This is a good place to go for a break from the hectic walkways of the Magic Kingdom. Kids can walk around on board and burn off a bit of energy — though this is usually more loved by adults.
Accessibility: Guests may remain in wheelchair/ECV.
INTERESTING FACTS
The original boat, an authentic sternwheeler steamboat called the Admiral Joe Fowler, was built in dry dock at Walt Disney World and set afloat when the attraction opened on May 20, 1973. The Richard F. Irvine was later added as a second boat. After its extensive rehab in the '90s, the boat was renamed the Liberty Belle in 1996.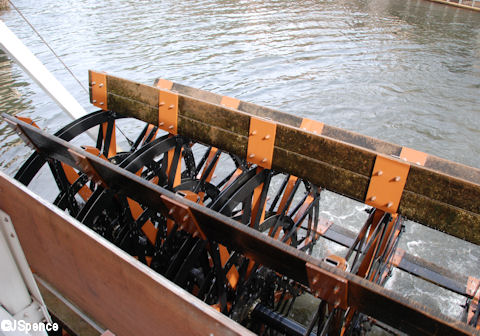 In 1980, the Admiral Joe Fowler was sent to dry dock maintenance and never returned.
Admiral Joe Fowler was in charge of construction at both Disneyland and Walt Disney World.
Dick Irvine worked as an art director at Disney in the 1940s and was an early executive of WED Enterprises. His projects included planning and design for the theme parks and the World's Fair projects.