Country Bear Jamboree Frontierland Magic Kingdom
Country Bear Jamboree Highlights:
11 minute show featuring country music and audio-animatronic animals
Opening Day Attraction featuring beloved Disney World characters such as Big Al, the lead bear
Great show to beat the heat, sit down for a few, and have some laughs!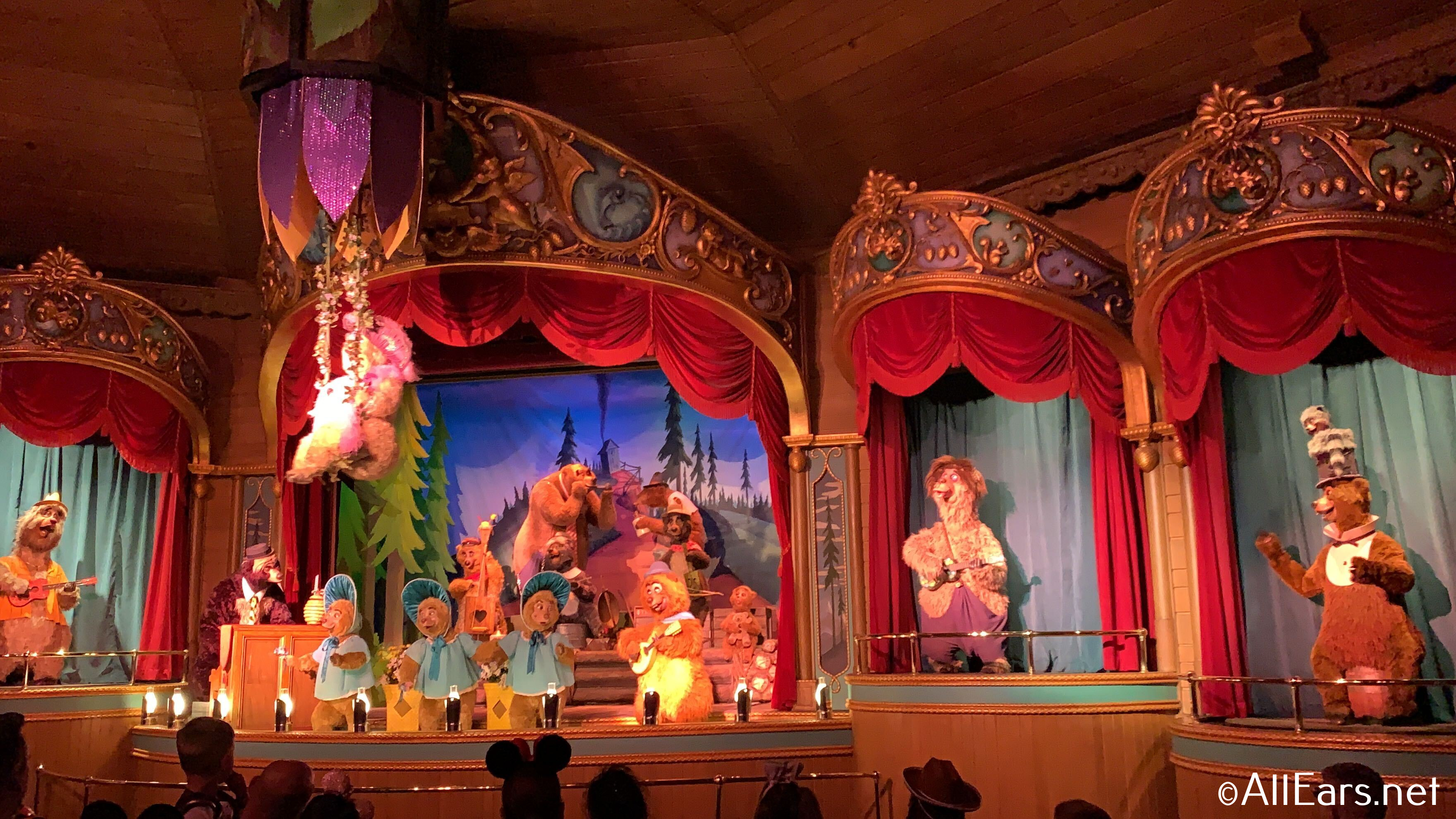 INTRODUCTION
"So clap your hands, and stomp your feet
and try to keep right with us.
One sure thing the bear band's got
is good old country rhythm."
Ready for some good ol' songs of Americana? If so, the Country Bears will entertain you in Grizzly Hall! The Country Bear Jamboree is a theater-style attraction with audio-animatronic characters. Come in for some old-fashioned music — you'll have a foot- stompin', hand clappin' good time!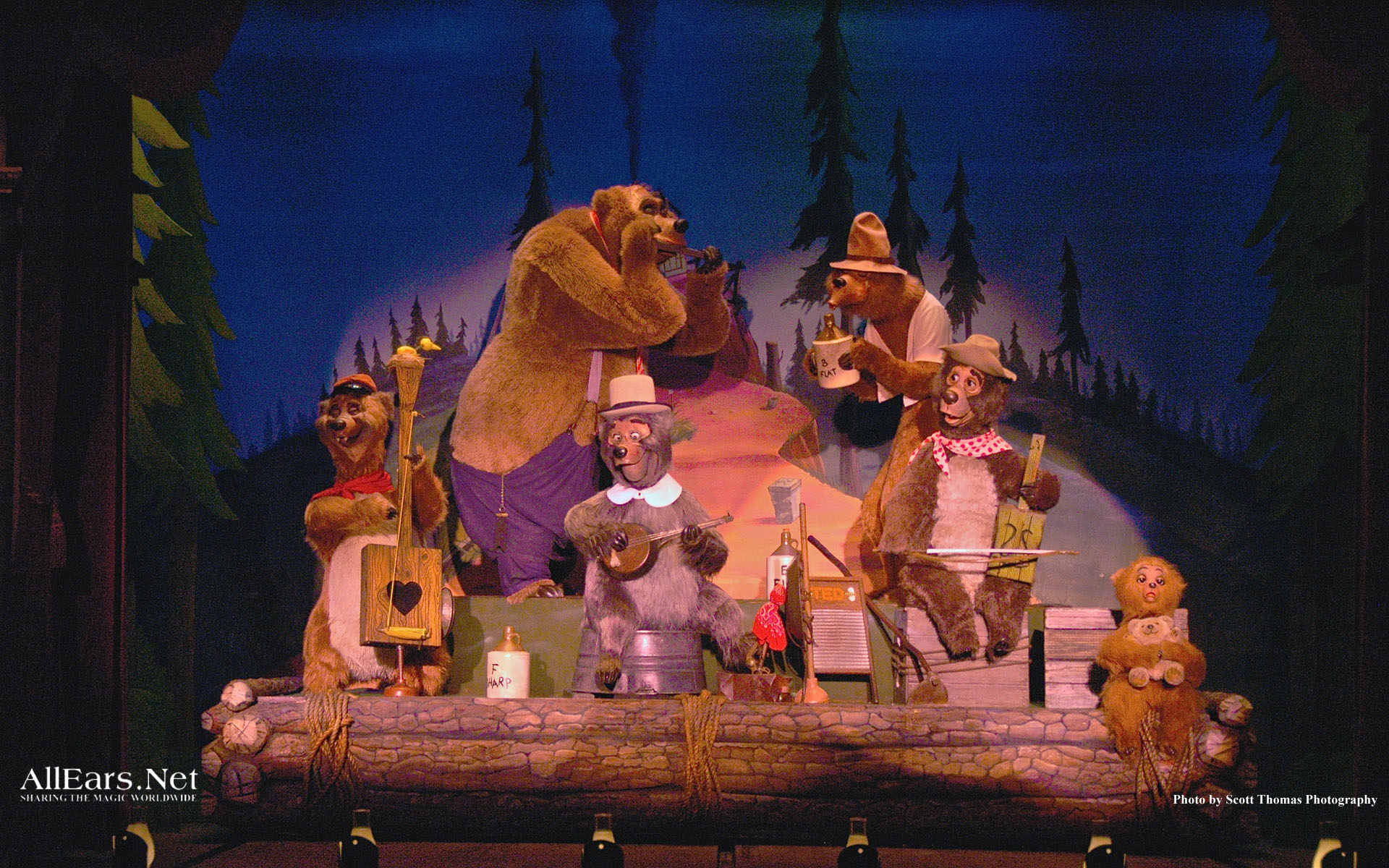 The Country Bear Jamboree is located in Frontierland in between Frontierland Shootin' Gallery and Pecos Bill Cafe.
ATTRACTION
Outside Grizzly Hall you'll stop a sign that says how many minutes until the next show. You'll wait inside an airconditioned pre show area, with limited seating and portraits of the bears.
As you enter Grizzly Hall, get ready for 11 minutes of country music. You'll be entertained by audio-animatronic bears, a raccoon, a buffalo, a buck and a moose!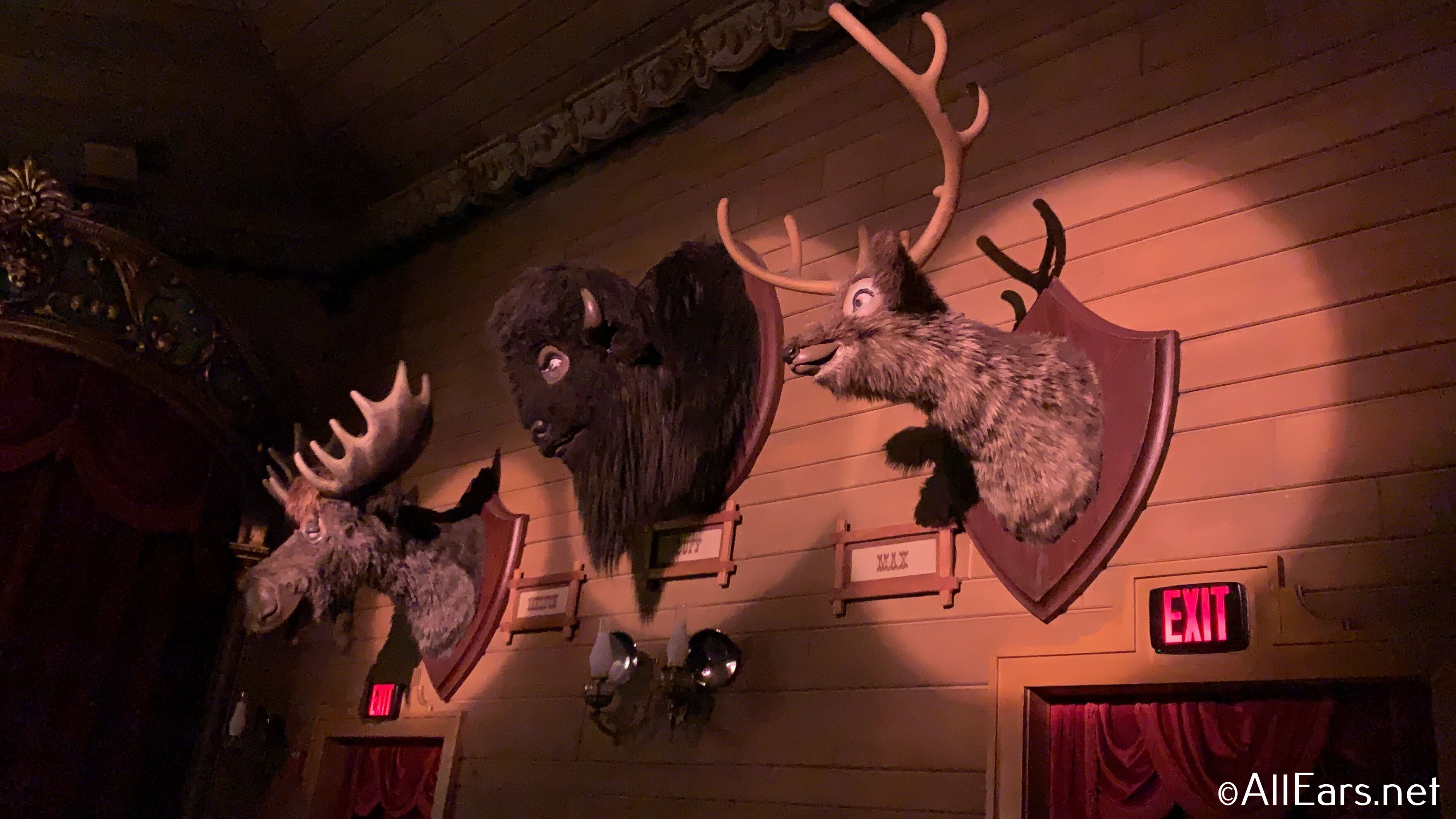 Your greeters for the Country Bear Jamboree are none other than Melvin (a moose), Buff (a buffalo) and Max (a buck). Unfortunately, all you can see of them are their heads, as they are mounted on the wall.
The show is emceed by a bear named Henry, who introduces acts by other bear performers including Big Al, Liverlips McGrowl, Teddi Beara, Wendell, Trixie and Bubbles, Bunny and Beulah, and the Five Bear Rugs, who will entertain you with songs like:
My Woman Ain't Pretty, but She Don't Swear
Mama, Don't Whip Little Buford
Tears Will Be the Chaser for Your Wine
All the Guys That Turn Me On Turn Me Down
Blood on the Saddle
The Ballad of Davy Crockett
For a historical look at the Country Bear Jamboree, read Jack Spence's two-part blog:
SHOW LOGISTICS
The Country Bear Jamboree is a fun show with lots of laughs that plays to audiences of all ages.
This is a great attraction to see when you want to get out of the sun and off your feet for a spell. The theater is air-conditioned. Plus, your wait time is typically low (under 15 minutes) as you're just waiting for the current show to finish and clear the theater.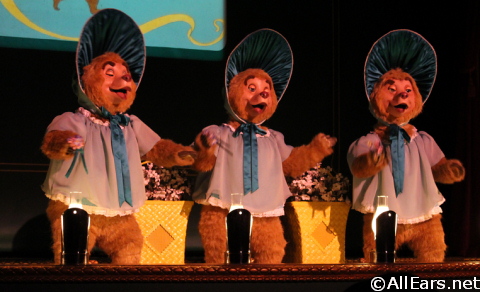 KIDS AND CHARACTERS
The Country Bears often can be found roaming the park in Frontierland . Be on the lookout for the unadvertised Frontierland Hoedown when the bears and other characters come out to dance with the guests.
Magic Kingdom Characters at a Glance
Character Meet and Greet FAQ!
DINING
The Country Bear Jamboree exits into Pecos Bill's Cafe, which serves burgers, fajitas, salads and other entrees.
Magic Kingdom Restaurants at a Glance
Menus from around the World
Vegetarian and Other Special Diets
SHOPPING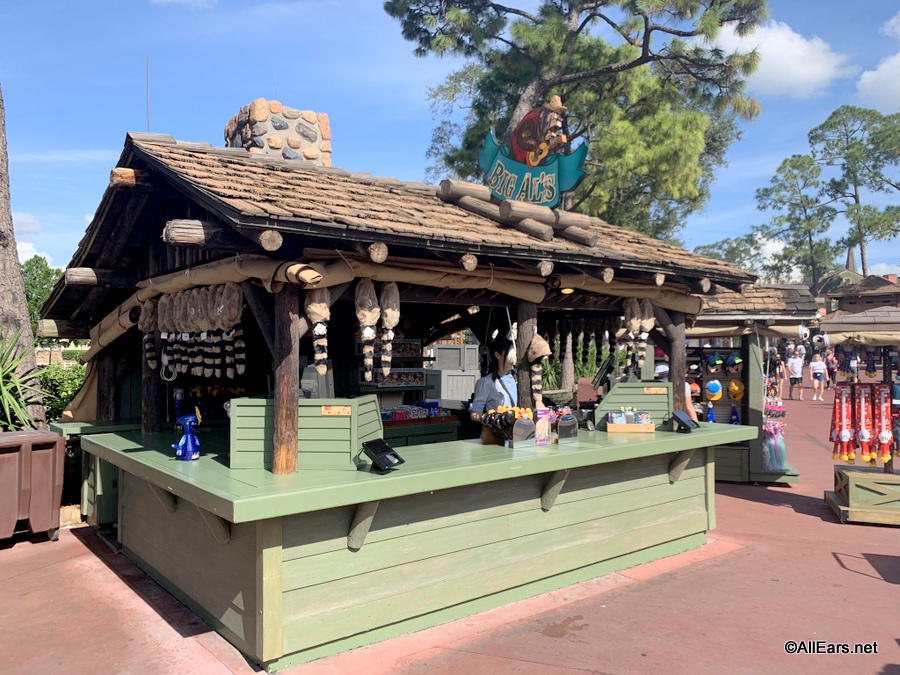 Across from the Country Bear Jamboree is Big Al's, a log house featuring Disney merchandise, coonskin caps, and ohter souvenirs. You may find a few Country Bear specific items such as shirts or pins,
INTERESTING FACTS
There was a time, way back when, that as you exited the attraction, Melvin, Buff and Max were on the other side talking to you.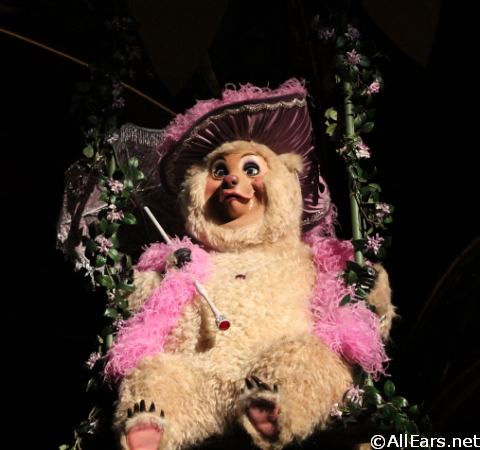 Country Bear Jamboree was one of last attractions that Walt Disney personally helped to plan. It was originally developed for a ski resort in Mineral King, California that was never built.
On December 19, 1984, a Country Bear Christmas Special show was introduced with new costumes, sets and decorations. The Christmas Special last ran in 2006.
In May 1986, the Country Bear Vacation Hoedown replaced the Country Bear Jamboree, but fewer than six years later, in February '92, the original show returned.
Country Bear Jamboree was the first major attraction to actually debut at Walt Disney World in Florida, and subsequently open at Disneyland and Tokyo Disneyland. The original show was sponsored by Pepsi-Cola and Frito Lay.
Thurl Ravenscroft provided the voice for Buff the Buffalo and Tex Ritter that of Big Al.
The Country Bears movie was released by Disney in 2002, based loosely on the characters found in this attraction.
This show underwent a refurbishment in 2012. When it reopened in October of that year, five minutes had been trimmed from its playing time.