If you're visiting Disney World on Thanksgiving Day, there are still lots of ways to enjoy a good Thanksgiving meal! And no, we don't mean a turkey leg.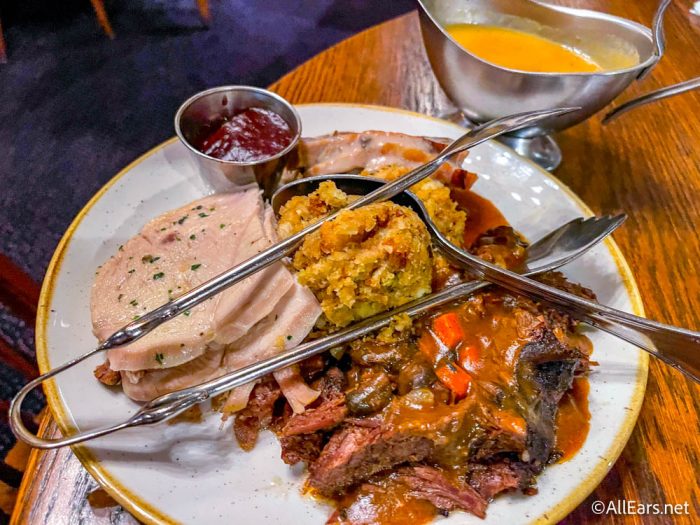 Magic Kingdom's Liberty Tree Tavern basically services Thanksgiving fare all year, EPCOT's Garden Grill serves roasted turkey with stuffing for a limited time, and at Disney's Hollywood Studios, 50s Prime Time Cafe is offering a new Holiday Plate this year. There's more too! But if you're wondering more about what the crowds look like on Thanksgiving, we've got you covered.
Leading up to Thanksgiving, we saw increased crowds and wait times. But just how many people opt for Disney World over Thanksgiving dinner at grandma's house? Let's check it out.
Crowds
We visited Magic Kingdom this morning to check on the crowds and wait times, and we were surprised! Here is a look at the entrance on Thanksgiving morning.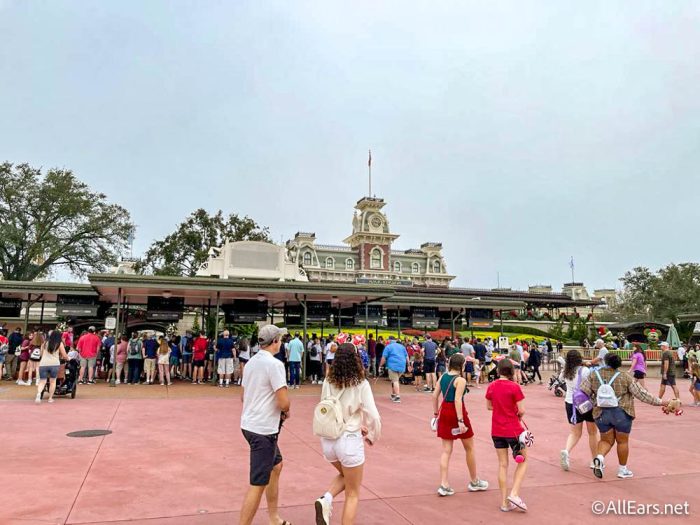 The Emporium, which is a big shop on Main Street, U.S.A., was pretty empty compared to the past few mornings we've walked through here.
Other stores were pretty empty as well — here is Uptown Jewelers on Main Street.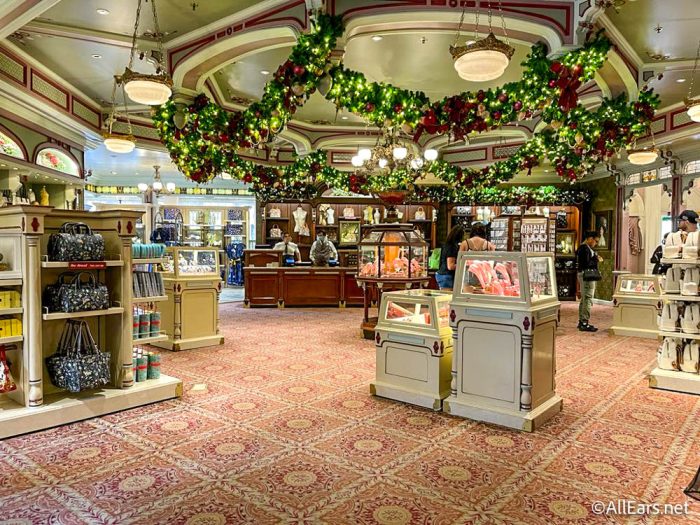 The Main Street Confectionery was also basically empty in the morning.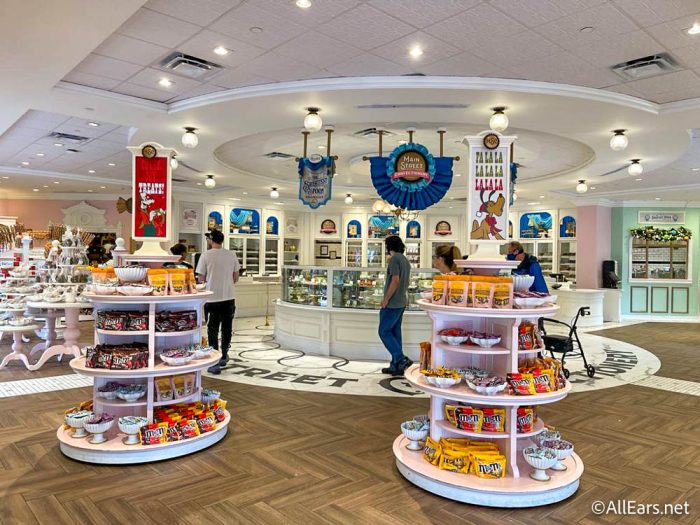 This is a look at Main Street! We've seen worse crowds here over the past few days, so we were surprised to see this much room!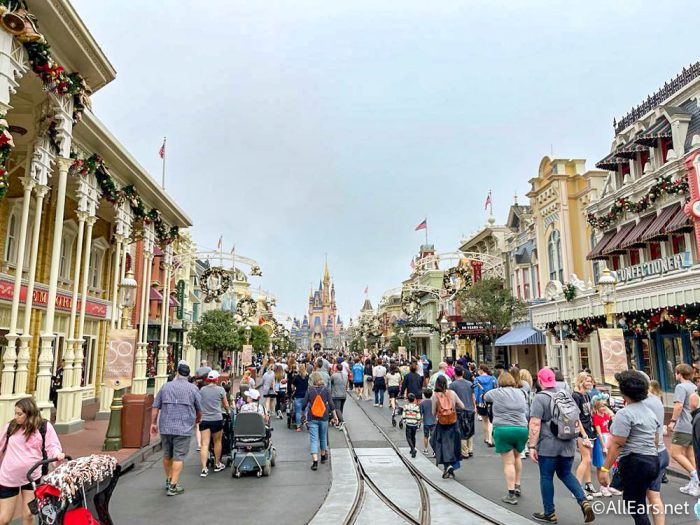 However, there was still a long line to get Starbucks at Main Street Bakery. The people need their Thanksgiving coffee!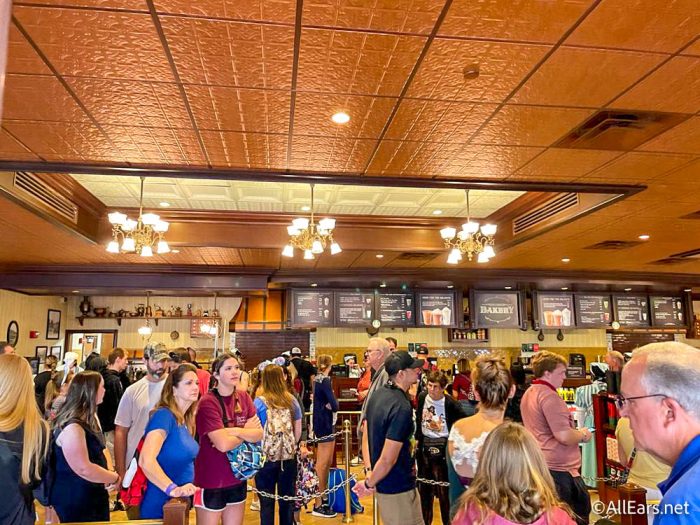 Wait Times
Along with the crowds, let's look at the longest wait times in the parks. Even though the crowds didn't seem too heavy, the longest wait times show that the parks are busy — these were the longest wait times in Magic Kingdom at around 10AM.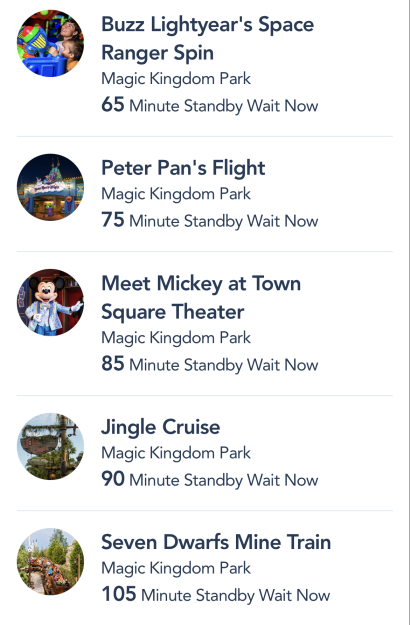 Over in Disney's Hollywood Studios, Rise of the Resistance, Tower of Terror, and Slinky Dog Dash had over a 2 hour wait time.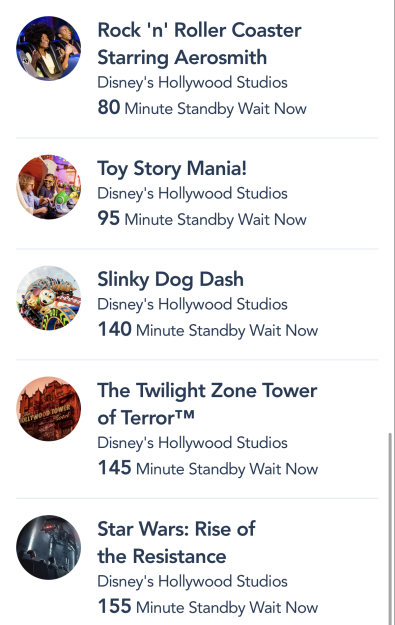 In Disney's Animal Kingdom, Flight of Passage had the longest wait time at 150 minutes.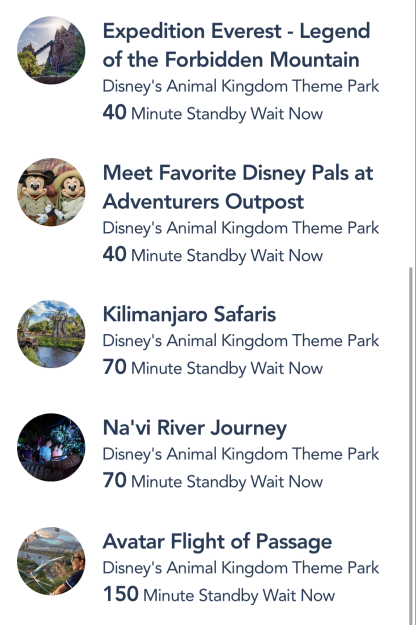 And finally, the wait times were pretty tame in EPCOT compared to the other park with the highest wait time being Test Track at 90 minutes.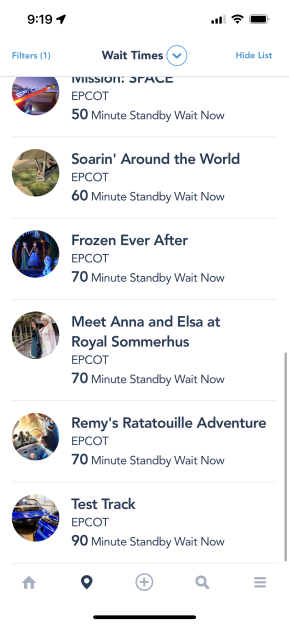 How to Plan
So if you're visiting Disney World this holiday season, it's safe to plan to expect crowds, and by all means, make sure you book your Park Pass reservations as SOON as possible. And if you're interested in having Thanksgiving dinner at a Disney World restaurant, don't forget to make dining reservations well in advance!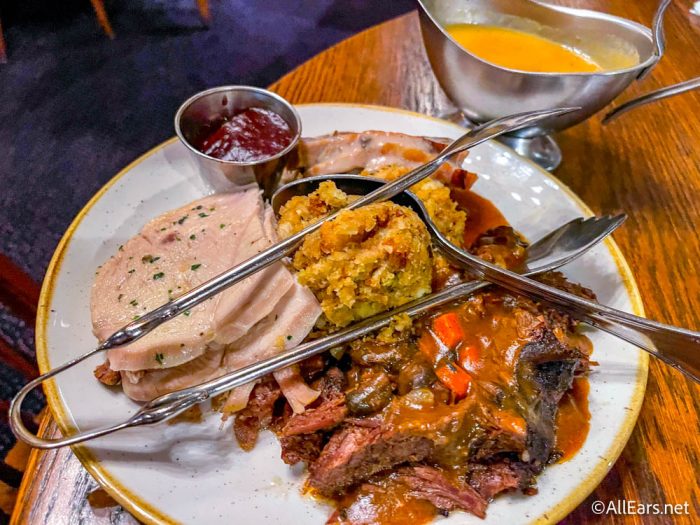 And to avoid headaches, bringing a water bottle and an extra battery to charge your phone can be a LIFESAVER. Trust us, you don't want to get separated from your group in the crowds — with a dead phone.
Keep checking back for more holiday news and updates!
Have you ever visited Disney World on Thanksgiving? Tell us in the comments!