It's Tough to Be a Bug Animal Kingdom
It's Tough to Be a Bug Highlights:
3-D Show featuring Flik and Hopper from It's a Bug's Life
Takes place INSIDE the Tree of Life Theater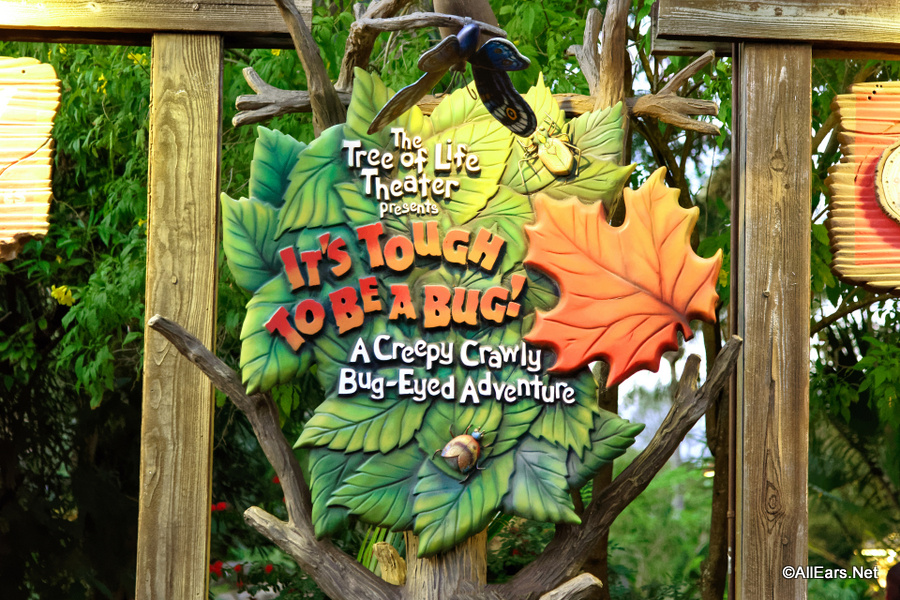 INTRODUCTION
Located inside the base of the Tree of Life, a story featuring some of the characters from Bug's Life (including Hopper) come to life through Disney Audio-Animatronics and 3-D film.
ATTRACTION
In the dark caverns of the roots of the Tree of Life is a 430 seat theatre. This show has it all, a 3D movie, Audio-Animatronics and in-theater 4D surprises.
You will receive a special pair of 3D "bug eyes" to wear while you view the show.
Without going into detail, a variety of bugs, spiders and other insects will entertain you…scare you…and get your attention! Prepare to be misted on, fog, poked, and smell a stink bug!
Seating is wooden bench seats with backs.
SHOW LOGISTICS
Lightning Lane access for It's Tough to Be a Bug is available with the purchase of Genie+. However, there is typically not a long wait for the show.
There is no Height Requirement.
To reach the movie theatre, wind your way around the Tree of Life base and roots. Once inside the waiting area, it is very tight and dimly light.
Part of the fun is weaving through the roots of the Tree of Life as you work your way through the queue. Take your time and enjoy seeing the magnificent tree from a new angle!
Accessibility: Guests may remain in wheelchair/ECV. Audio Description and Language Translation Devices are available. Due to the nature of the experience, Guests with service animals should check with a Cast Member at the attraction for boarding information.
Assistive Listening Devices from Guest Services Can Be Used Here.
Reflective Captioning Available
Warnings: This 3D movie has warning signs outside. HOWEVER, please use caution when bringing your children (and perhaps yourself) to see this movie. There are hairy bugs, spiders, and it is loud and dark with some intense scenes. Please use some caution when deciding who in your group should watch this. If you have any hesitation, wait till someone you know has seen it.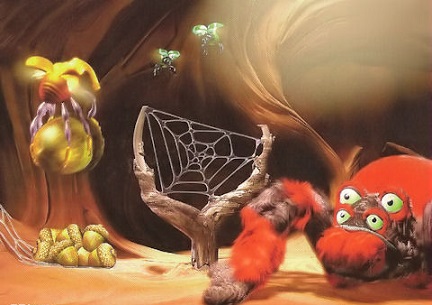 KIDS AND CHARACTERS
Many children (and some adults!) are frightened by the dark theater, animatronic spiders and Hopper, and special effects. We strongly recommend someone in your party seeing the show prior to bringing in your small children, so you can gauge if they will enjoy it.
If you have small children who might be scared, sit in the back of the theater. When the show grows intense, the special effects are less harsh in the back.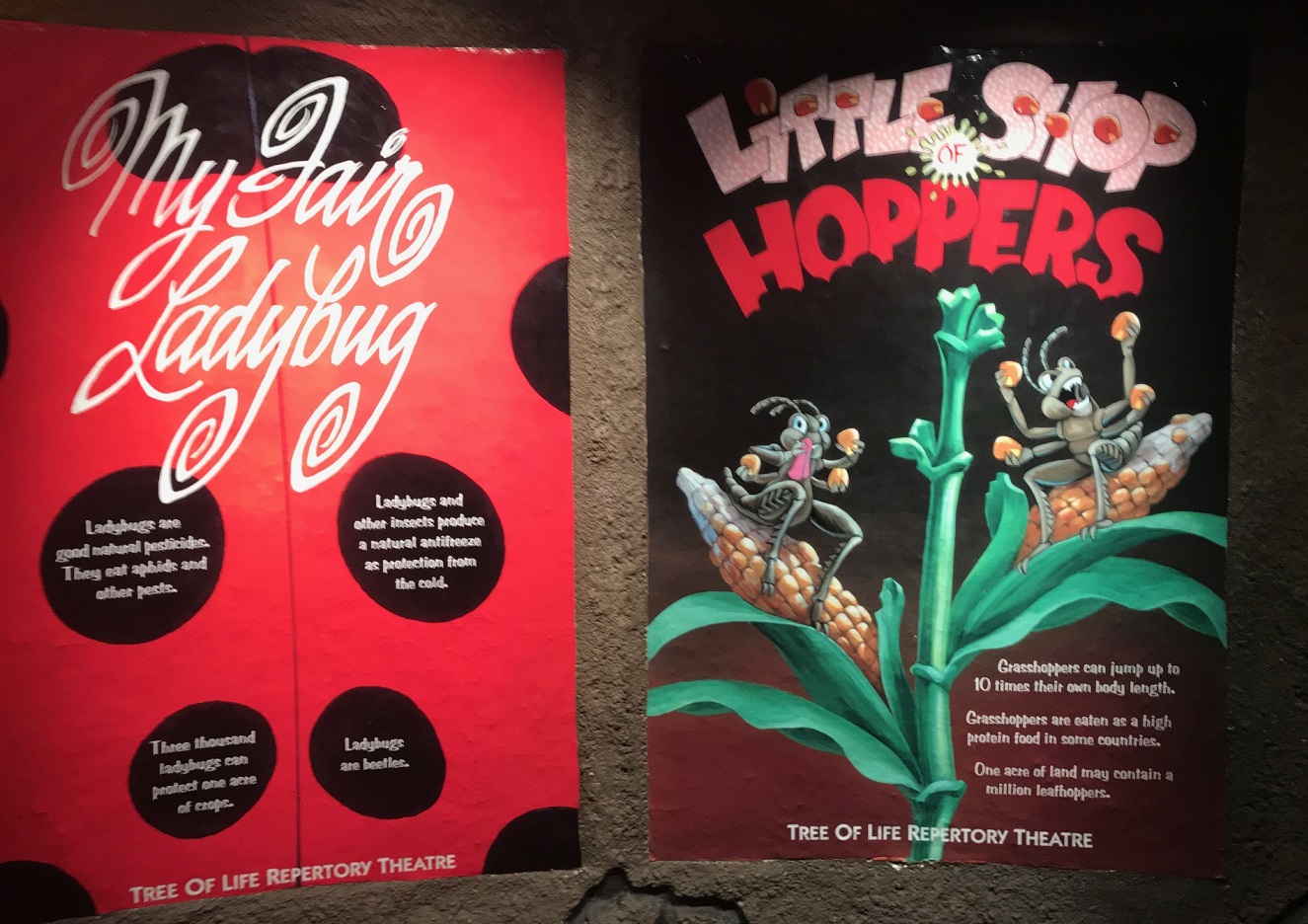 INTERESTING FACTS
As the curtain closes, an announcer reminds the audience that ". . . honorary bugs remain seated while all the lice, bed bugs, maggots and cockroaches exit first." You'll then feel them exit.
Take your time wandering through the Tree of Life roots — there are many carvings to discover. Also take time to look up at the Tree of Life itself, again, you will discover many new carvings.
Don't miss the creative theatrical posters in the waiting area: "A Stinkbug Named Desire," "Web Side Story," "Beauty and the Bee" and "My Fair Lady Bug."