We're excited for what 2021 has to offer at Walt Disney World!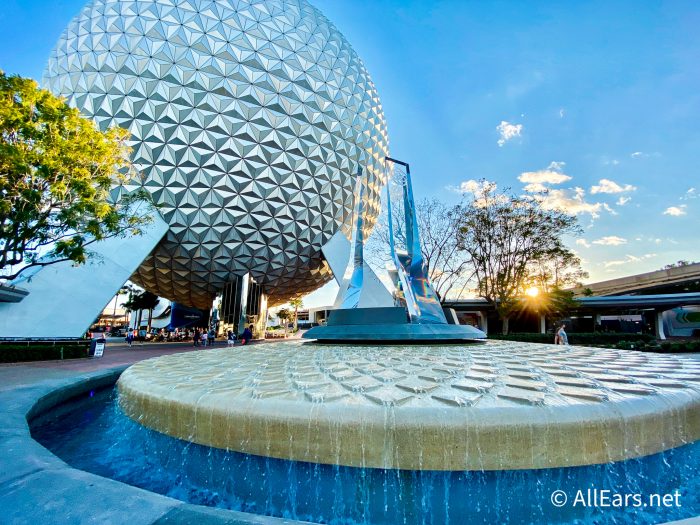 There are a lot of new attractions, expansions, and more coming this year — plus plenty more to see and do while we wait!
We're kicking off the new year with 21 must-dos for your 2021 Disney World vacation!
Coming Soon
EPCOT is gonna look a little different by the end of this year! The theme park is getting a major overhaul with new attractions, restaurants, a nighttime show, and an entirely new look. (We'll get to the nitty-gritty details in the following bullet points!)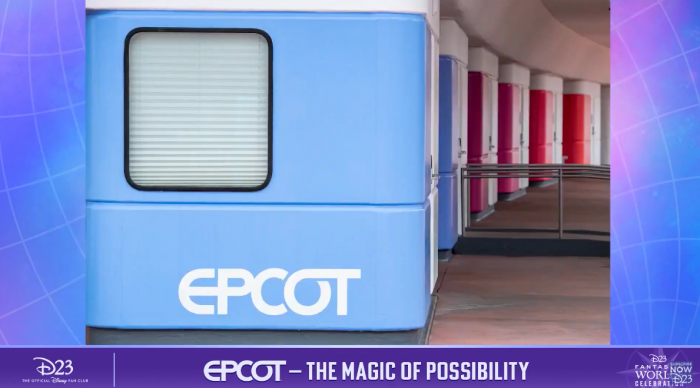 We're really looking forward to EPCOT's modern look and neighborhood designs. We've heard about the color schemes, and a bathroom has already been transformed. We'll be on the lookout for more updates throughout the year!
The France Pavilion in EPCOT's World Showcase has been under construction, and the expansion will open sometime this year. The new area will be home to Remy's Ratatouille Adventure, a fountain inspired by Ratatouille, and a new restaurant called La Creperie des Paris. Disney has projected that the expansion and attractions will open this summer.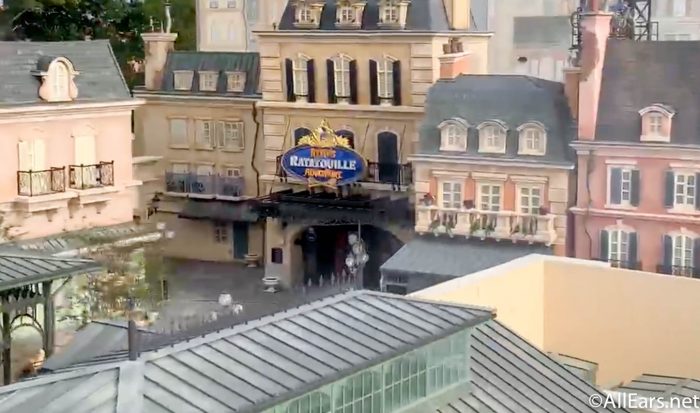 You'll want to stop by the pavilion to see all the new attractions, try some French food, and see all the sights!
The France Pavilion expansion will offer a beautiful new spot to rest, eat, and play. The main attraction will be Remy's Ratatouille Adventure. The ride will "shrink" passengers down to the size of a rat. They will scamper through the kitchen and try to avoid any dangers that arise. It will have 4D technology including smells and the feeling of heat from the ovens!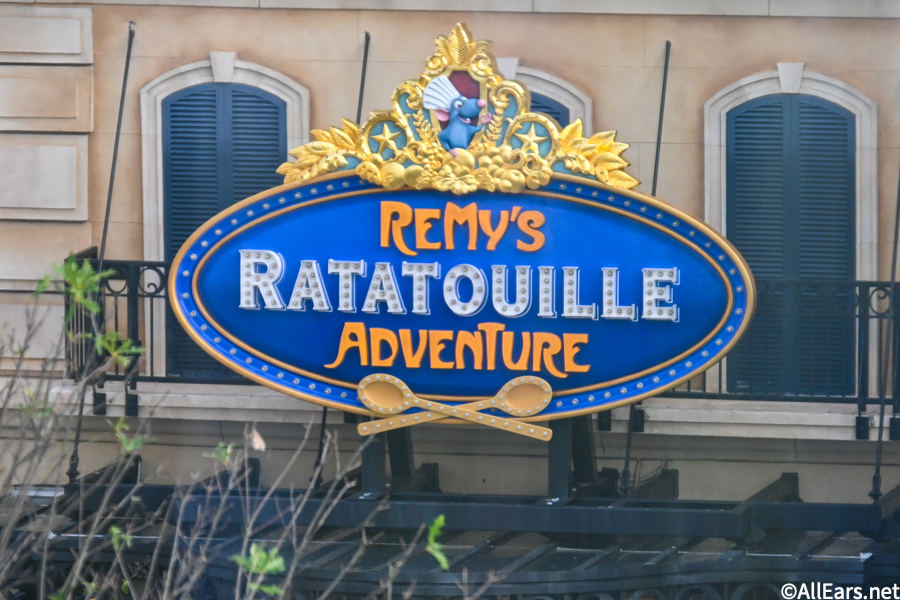 The attraction is set to open this summer.
And of course, there's the Parisian food! France is already a great spot to grab fresh pastries and ice cream. Soon, guests will be able to grab sweet and savory crepes made fresh.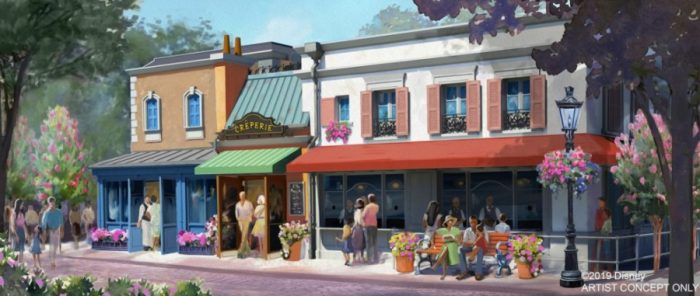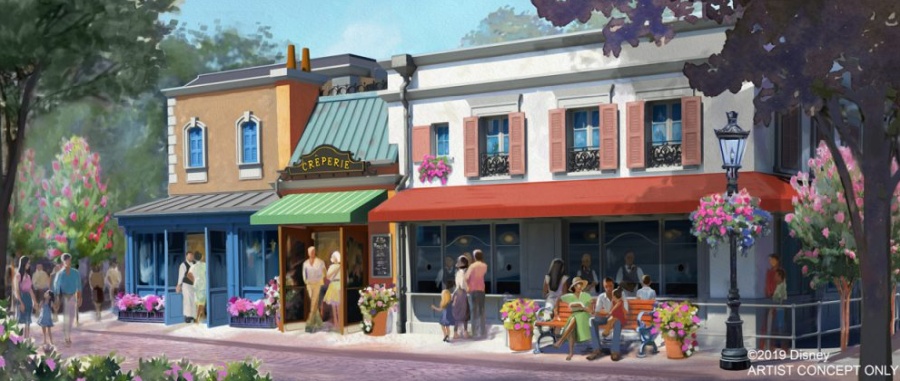 We can't wait to eat our crepes, ride Remy's Ratatouille Adventure, and take in the French atmosphere!
EPCOT is also getting a brand new nighttime show that will play nightly on World Showcase Lagoon. The new show will use huge barges to display lights, pyrotechnics, lasers, and water art. During the day, the barges come together to form a fountain so guests can enjoy the display all day long.
No official opening date has been announced yet, but we're keeping a close watch!
One of the most highly-anticipated additions is the opening of a new space-themed restaurant in EPCOT. It's not just themed, though. It will be a completely immersive experience. Guests will board an elevator that gives them a simulated view of the outside world. They will rise 220 miles high into space where they will dine on creative galactic dishes.
The inside of the restaurant will give guests a view of space during the day and night! The opening date was pushed a couple times and is now projected to open sometime this year.
EPCOT is getting another thrill ride! The roller coaster will be fully indoors and inspired by the Marvel films. The ride vehicles aren't your normal coaster trains, either. Each can move in different directions and focus on different scenes throughout the ride. It will be a "storytelling" roller coaster attraction!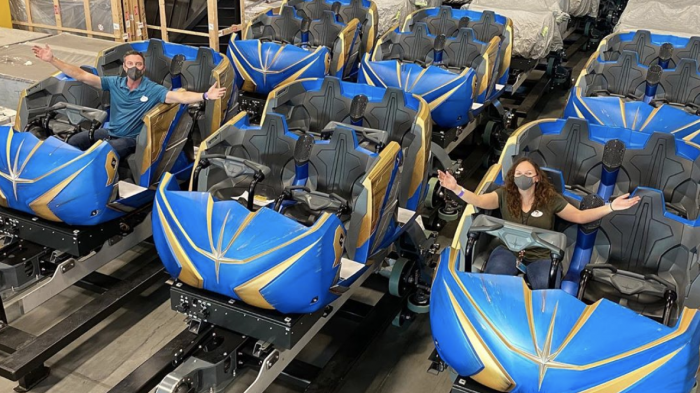 The new ride is projected to open this fall.
Disney's Hollywood Studios
Disney World is bringing us a lot of space-themed attractions this year! Many Star Wars fans are bursting at the seams to get a first look at the new themed resort. This isn't any ordinary hotel! This is a fully immersive journey that starts when you first arrive. It will feel much more like a cruise in that guests will "board" the ship with other passengers.
During the trip, guests will be given certain tasks and set up in "spaceports" with windows into space for lodging. Guests will even have their own private transporter that will bring them right to Star Wars: Galaxy's Edge! We're patiently waiting for official word on an opening date this year.
Toy Story Land will soon receive another restaurant inspired by the movies! The premise of the restaurant is that Woody is hosting a rodeo will all his toy friends. The look will resemble other Toy Story attractions by having it seem like Andy put it together himself.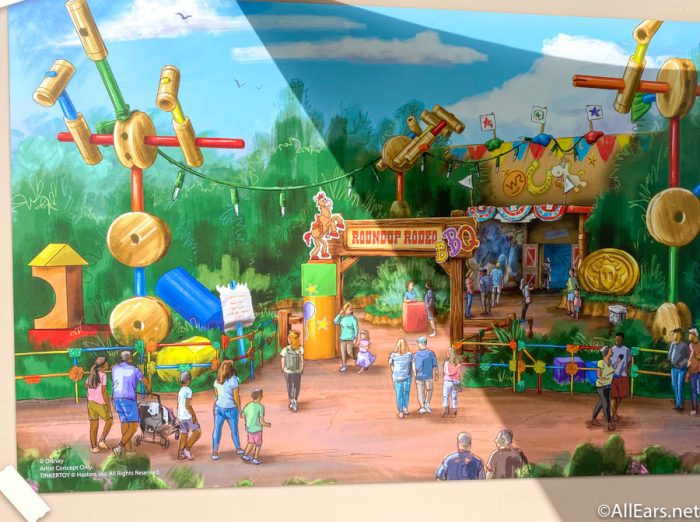 The walls will be taped together cardboard, and you'll see Tinkertoys, blocks, and K'nex at the entrance. The restaurant was set to open in 2020 but has been delayed. We'll keep you updated as we learn more about the grand opening date!
This summer, guests will be treated to the reveal of the Polynesian Resort's new look. The entryway is getting a massive overhaul with enhanced features and an open design.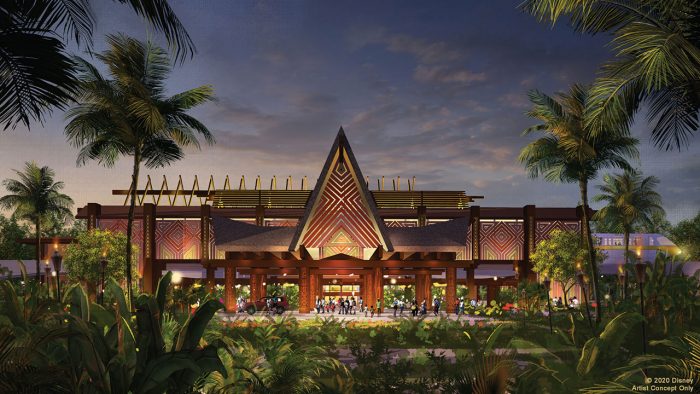 The guest rooms are also getting a new Moana-inspired design. Construction is happening right now while the resort is only open to DVC and dining guests. You'll want to stop into the Polynesian once the refurb is finished!
Visit Blizzard Beach and Reopened Disney World Resorts
Several Disney World resorts, restaurants, and properties have remained closed. In the coming months, we'll see one water park reopen and a few more resorts. Blizzard Beach will reopen on March 7 this year!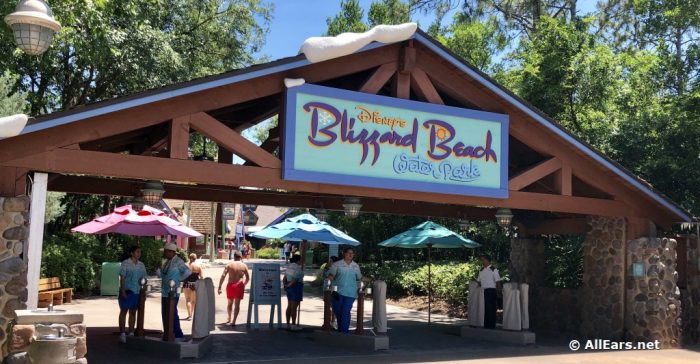 We also know that Disney's All-Star Movies Resort will now open on March 22. While, Disney's Beach Club and Disney's Wilderness Lodge will reopen to non-DVC guests on May 30 and June 6, respectively. 
Disney World's 50th Anniversary Celebrations
So far, we've seen Cinderella Castle and the Magic Kingdom entrance get a fresh paint job in preparation for the anniversary. Disney hasn't revealed too many details about how they will celebrate the occasion, but we have a feeling it will be BIG! How often does a theme park turn 50??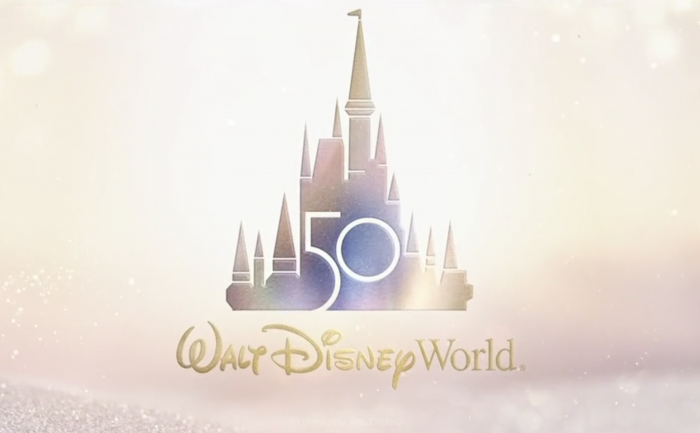 Look forward to details coming soon and celebrating Disney World's birthday this year!
New to Disney World
Visit the New EPCOT Fountain
Part of EPCOT's transformation was the installation of a brand new entrance fountain that frames Spaceship Earth. The fountain is reminiscent of the retro-structure that was present when EPCOT first opened.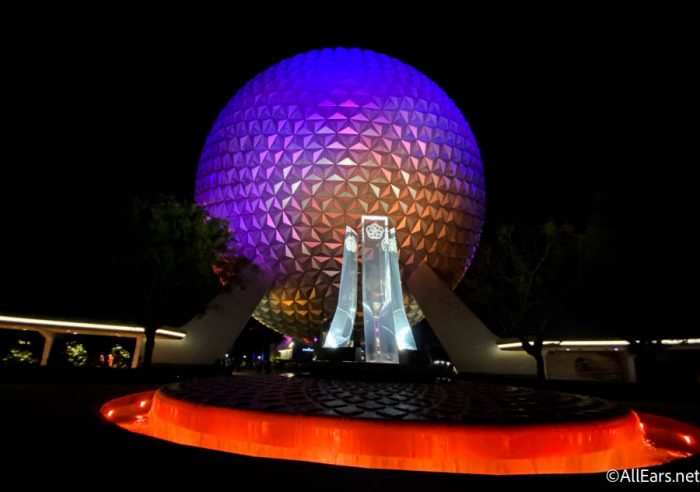 The new entrance piece was officially revealed in December and fans of old-school EPCOT are reminded of what the park used to be. We definitely suggest popping into the park to get a picture of the sparkling new entrance!
EPCOT Festivals
EPCOT is getting a lot of love from us this year! So far, all four festivals are set to return to the theme park in 2021. We highly suggest visiting a festival if you've never experienced one. Each one has a different theme, exciting entertainment, and loads of unique snacks.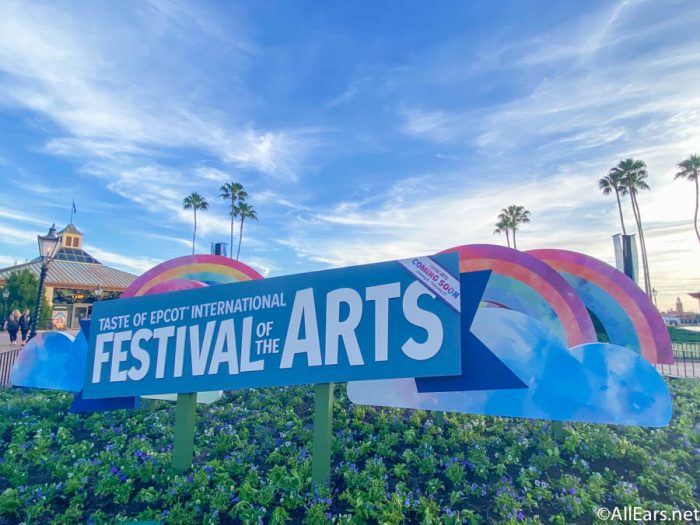 Disney World will kick off 2021 with the Taste of EPCOT International Festival of the Arts then continues with Flower and Garden Festival, Food and Wine Festival, and finish with the Festival of the Holidays. The festivals are a great way to experience specialty food items and more fun!
Disney World temporarily suspended Park Hopping when the theme parks reopened in July. Guests didn't have the option to upgrade their tickets and "hop" between parks. Starting in January, Disney brought back Park Hopping with a few modifications.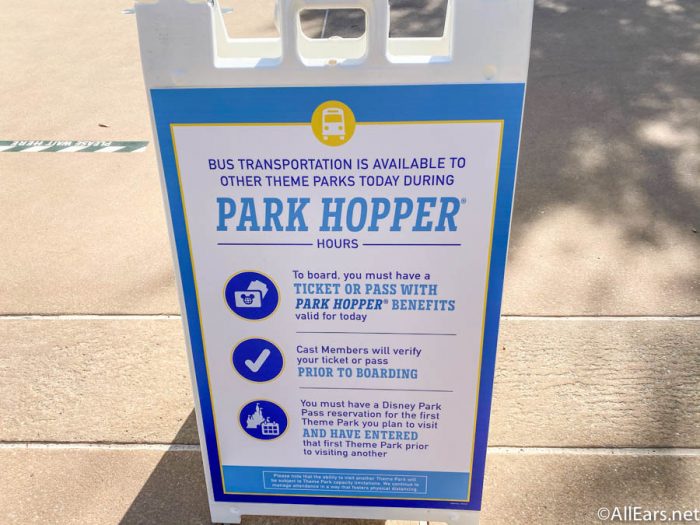 Those visiting Disney World now have the opportunity to visit multiple theme parks in one day. This is a great way to experience different parks throughout the day! We suggest reading the new rules and regulations before making the decision to purchase a Park Hopper.
Character Cavalcades
Disney World reopened with modified character entertainment. Close-up meet and greets were replaced with Character Cavalcades in all four theme parks. The characters aren't signing autographs and have to stay at least 6 feet from guests. That said, many guests have loved the frequent cavalcades that appear throughout the day.
Stick around Main Street, and you'll see Mickey and friends roll through on the trolley. Over at EPCOT, Anna and Elsa take a grand promenade around World Showcase. Animal Kingdom is where you'll find characters like Pocahontas and Meeko gliding by in a boat. And Hollywood Studios has Pixar characters cruising in parade-like Motorcades.
You'll see SO many more surprises throughout the day too!
Eat Half Pound Cookies at Gideon's Bakehouse
Gideon's Bakehouse held a soft opening at the end of December. Many guests fell in love with the bakery and the HUGE fresh baked cookies and cake slices. Those hoping to taste the treats would wait three hours in the virtual queue just to taste the sweets!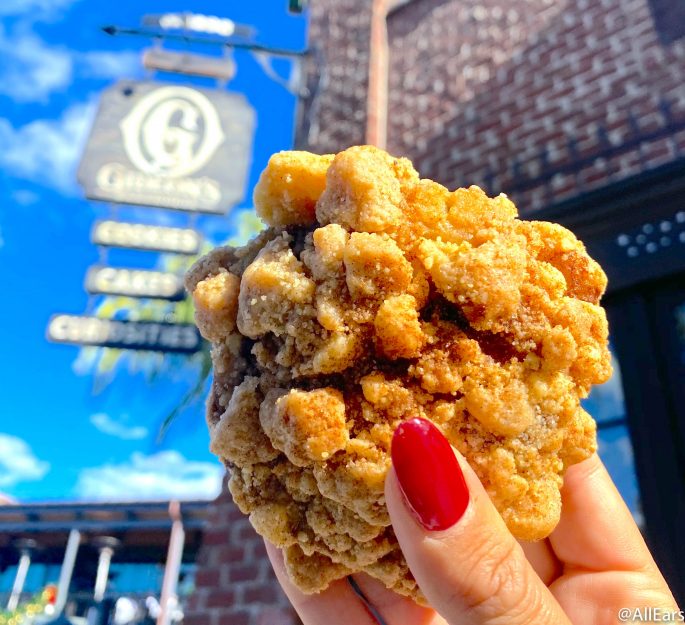 The bakehouse closed temporarily to prepare for the grand opening which took place on  January 16. We recommend setting some time aside to experience the baked goods here. We think this is one of the highlights of visiting Disney Springs!
Take a Selfie with Cinderella Castle's New Look
Like we mentioned before, Cinderella Castle got a glow-up in 2020. The castle now features deep royal blue turrets and sunset pink highlights. This looks a bit different than the previous paint job. The updated look is worthy of a selfie.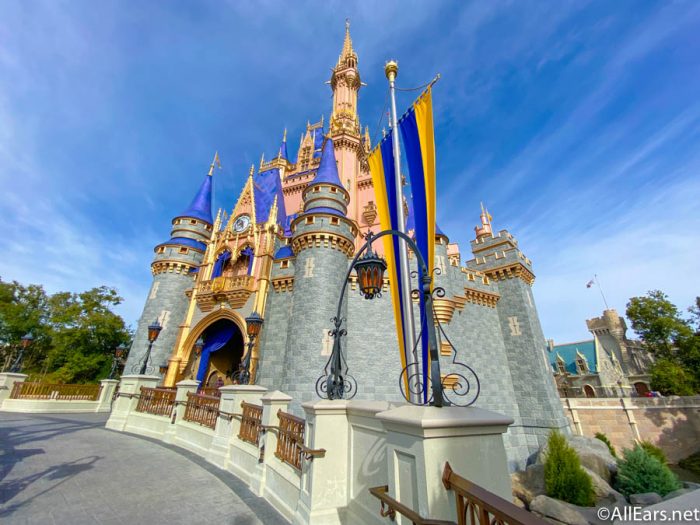 Time to update your Instagram with the castle's chic makeover!
Experience Rise of the Resistance
Attempting to ride Rise of the Resistance is a little tricky, but it's totally worth it if you can get on board. The attraction uses cutting edge technology and fully immersive storytelling that gives you an action-packed Star Wars adventure.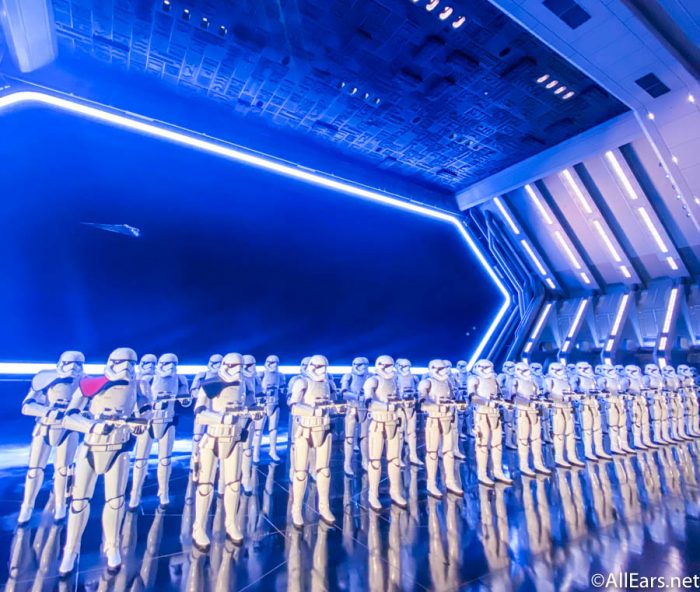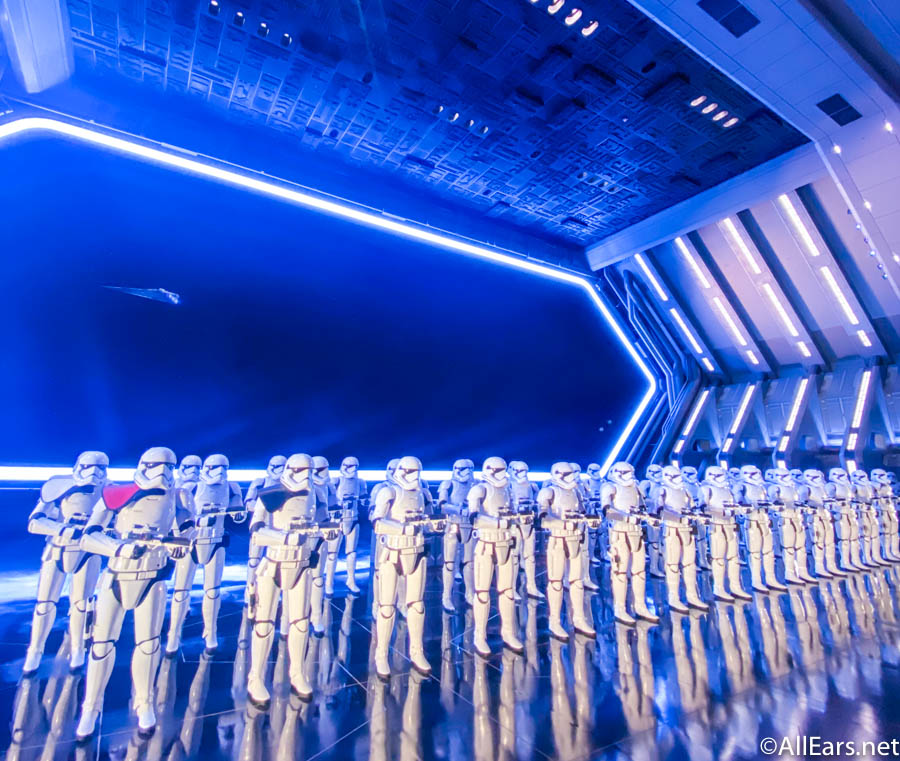 It can be difficult to snag a spot in the virtual queue as the line becomes completely booked within a matter of minutes. Disney has recently changed the booking process, and it still proves to be difficult. We suggest at least trying to experience this ride, however! 
Ride Mickey and Minnie's Runaway Railway
Mickey and Minnie's Runaway Railway had its grand opening on March 4, 2020, and Disney World closed on March 15, 2020, just eleven days later. The attraction reopened with the rest of Disney's Hollywood Studios and it's one of the most popular rides next to Rise of the Resistance.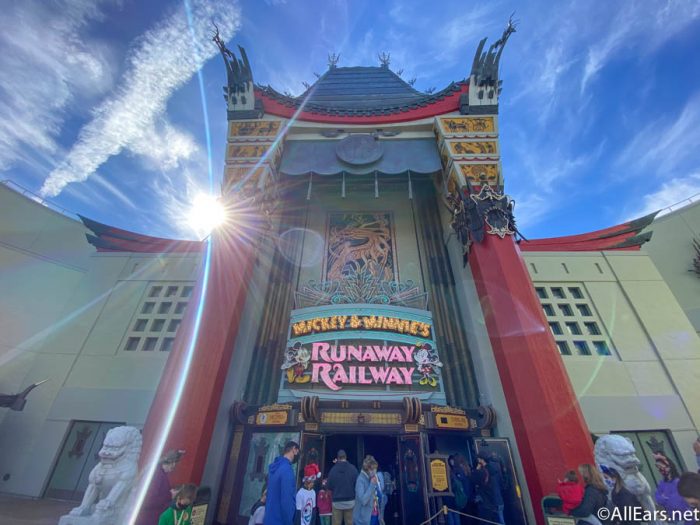 2021 will be the year of do-overs, and we highly recommend making this ride part of your Hollywood Studios itinerary. It puts you into the cartoon and takes you on a wild train adventure. The attraction features trackless ride vehicles, 4D technology, and even an adorable original song!
Celebrate the Holidays for Halloween and Christmas
Speaking of do-overs! Halloween and Christmas looked very different at Disney World in 2020. The Magic Kingdom parties were canceled, and the festivities were modified considerably. We're hoping to see Mickey's Not-So-Scary Halloween Party and Mickey's Very Merry Christmas Party make a comeback this year.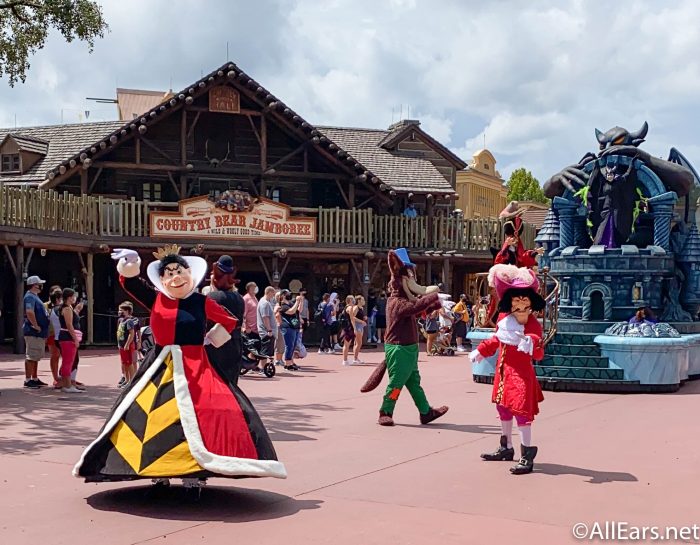 With or without the parties, Disney World is still an awesome place to visit during the holidays. In 2020, the theme parks were covered in decorations, seasonal treats were available, and there was special holiday entertainment.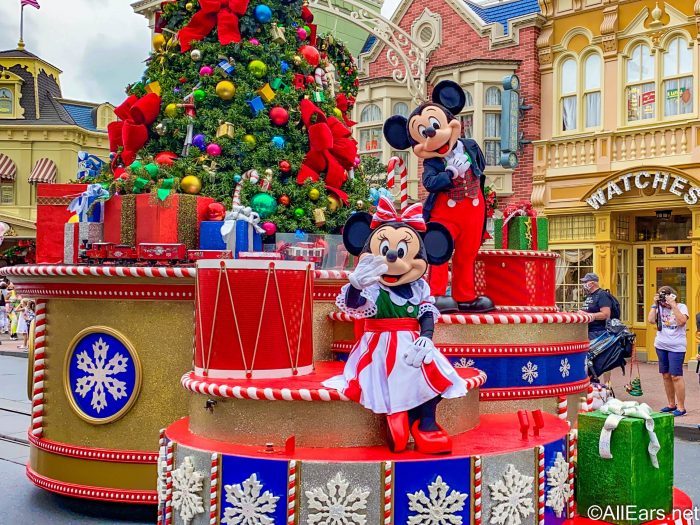 It's hard to tell what Disney World will bring us in 2021. For now, these are the projects and events that we're most looking forward to. There will most likely be more surprises as details are revealed for Disney World's 50th Anniversary year!
Are you heading to Disney World in 2021? Let us know in the comments!
Join the AllEars.net Newsletter to stay on top of ALL the breaking Disney News! You'll also get access to AllEars tips, reviews, trivia, and MORE! Click here to Subscribe!