We've been dreaming about the day we'd be able to eat those giant, amazing, chocolate chip studded cookies from Gideon's Bakehouse in Disney Springs once again.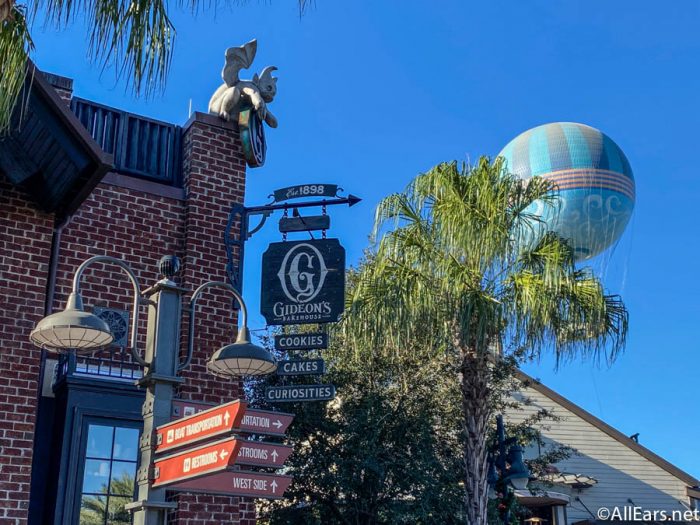 After the cookies left the Polite Pig and a stand-alone Gideon's Bakehouse was announced for Disney Springs, we've been keeping our eye on the construction happening over in the shopping and dining district. While we knew that the bakery would be opening before the end of the year and we'd seen some final touches added to the building, today was truly a spectacularly sweet day. Gideon's Bakehouse has finally started it's soft opening phase at Disney Springs!
You better believe we woke up bright and early today and made our way over to Gideon's Bakehouse for the start of its soft opening in Disney Springs!
Gideon's Bakehouse opens today in Disney Springs! pic.twitter.com/9QUiUXY0iK

— AllEars.Net (@AllEarsNet) December 23, 2020
Of course, we had to take you along with us to check out the cookies, cake, and more being baked up for guests visiting the area!
Atmosphere
We'd already seen our Gargoyle friend on the top of the building…
…and today we got a look at more of the building, with one sign telling guests about Gideon's carefully hand crafted cookies and cakes, their original peanut butter iced coffee, and hot cookie hour (which, at their East End Market location in Orlando involved a warm Gideon's cookie served with delicious ice cream)!
Another part of the building shared more about the "dreadfully good things" that await you inside including Gideon's double frosted cakes!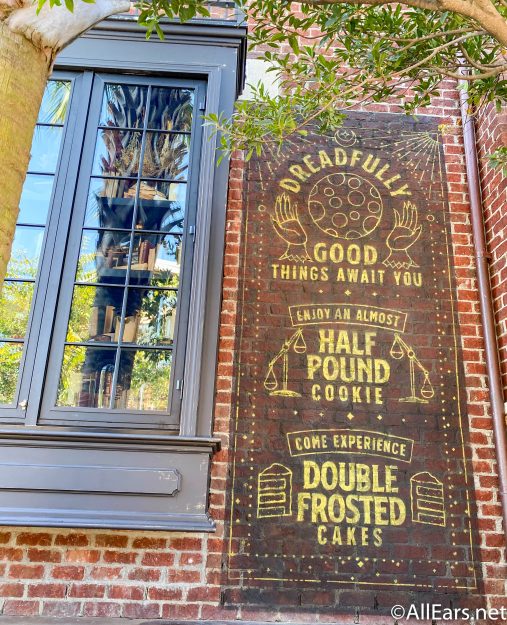 Through the windows we could see some of Gideon's decor featuring their delicious treats, tempting us to order them all!
Umm, yes…triple chocolate chip cookies, we'll take 1,000 please.
We love the unique decor here. We're definitely getting some spooky, Haunted Mansion-type vibes with those cobwebs. We've already heard a bit about the mysterious backstory of this Gideon's location and we can't wait to learn more.
And, while it was an early start to the morning, we weren't the only ones waiting in line today! We're pretty sure this spot is going to be very popular. It appears you'll be able to join a virtual queue to get into Gideon's, but don't be surprised if the wait is quite long! After waiting in line for a bit this morning, guests started to be allowed into the store. Let the cookie fun BEGIN!
Guests are headed into Gideon's Bakehouse! pic.twitter.com/RWmITrWIoB

— AllEars.Net (@AllEarsNet) December 23, 2020
We spotted the owner of Gideon's Bakehouse — the cookie genius himself, Steve Lewis(!), standing by the front as guests came in.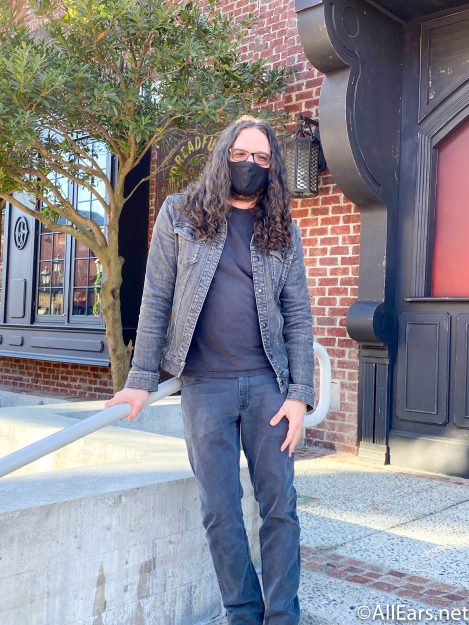 Lewis was thanking guests for coming so early and welcoming them to the new location.
And finally…our turn arrived to head inside! If you're a fan of all things spooky and maybe wish that it could be Halloween all year round, we have a feeling you're going to LOVE the decor in here.
We made it inside Gideon's Bakehouse! Take a look at the decor! pic.twitter.com/jrt4CZZKyz

— AllEars.Net (@AllEarsNet) December 23, 2020
Some of the store was lined with spooky but cute character portraits, and different colored lighting to really accent them.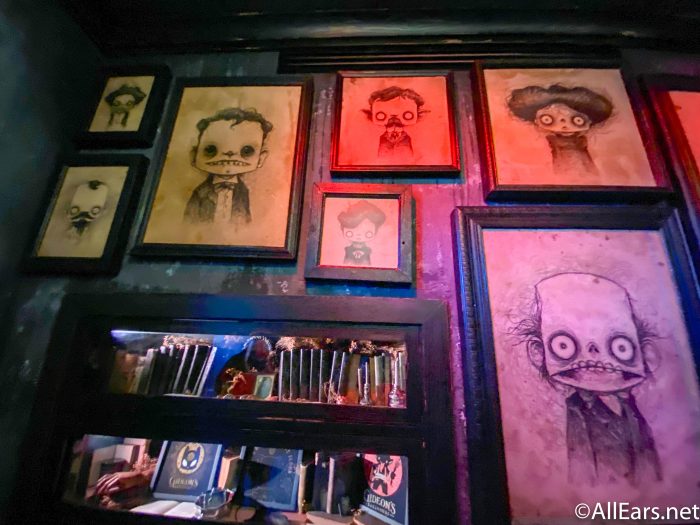 We almost felt like we had walked into a Tim Burton film! It was incredible! While we were at Gideon's today, one of the employees mentioned that characters in these portraits and their backstories will be revealed later via Instagram. We can't wait to learn more.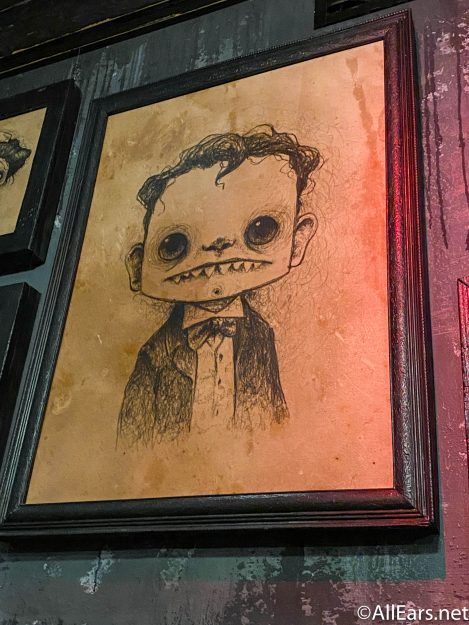 As Gideon's shared on their Instagram today, you'll also be able to "Gaze into his impossible eyes of Jonathan Lindwurm" in the store as they take your order. Jonathan Lindwurm was the "original owner" of this location when it sold books and antiquities, according to Gideon's backstory. But, guests have been advised not to stare at him too long!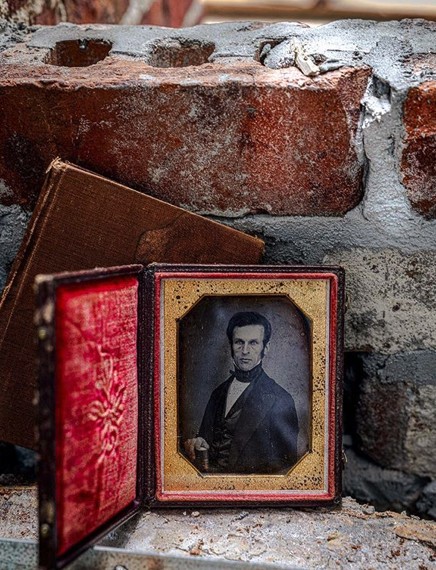 MUCH of the spot is also covered in shelves full of antique books and other little details all stacked up on shelves that look like they're about to topple over! An employee at Gideon's also told us that they plan to keep improving the space and adding other special touches (like making the books on the shelves MOVE).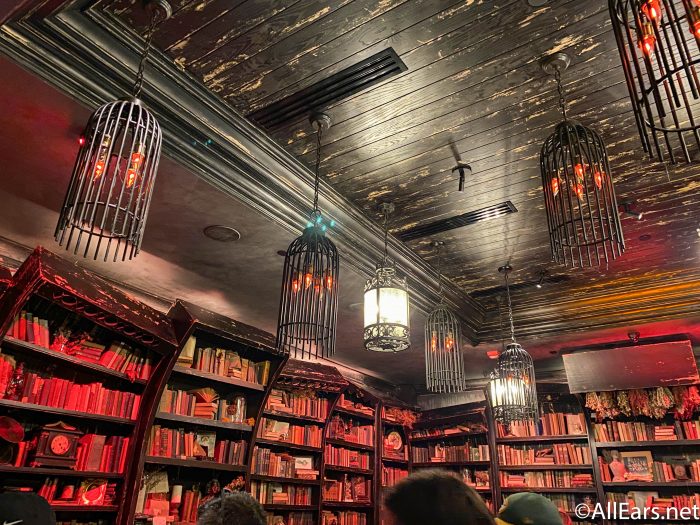 It's definitely a place you'll want to take pictures of inside and (if you can) take a second to look around and soak it all in. Plus, it's a spot you'll want to keep visiting to see what changes are eventually made to the decor. Even the signage here is carefully themed to fit the space.
Another look inside Gideon's Bakehouse at @DisneySprings! pic.twitter.com/R0QbxvdrAV

— AllEars.Net (@AllEarsNet) December 23, 2020
You can see the store does have a limit of 6 cookies per person, and limited edition items are reserved to 2 per person, so that's important to keep in mind.
Merchandise
Aside from the delicious cookies, there is also some unique merchandise themed to Gideon's Bakehouse that you'll be able to snag while in the store, including a Gideon's candle priced at $24.95…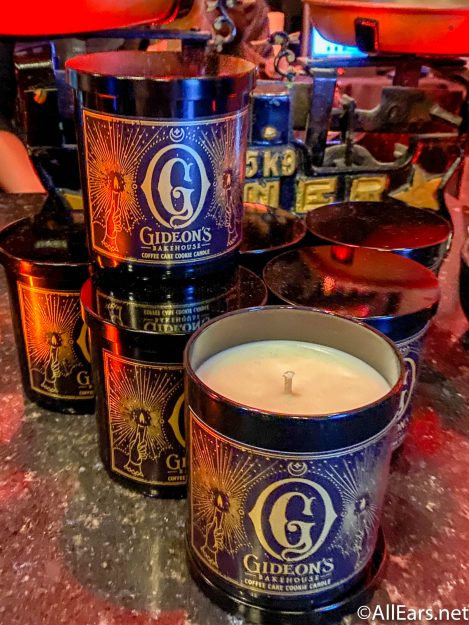 …and pins for $8.00.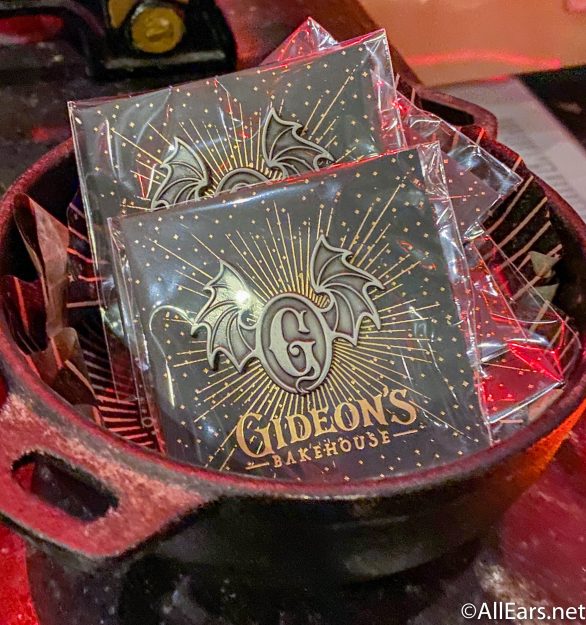 The COOKIES
Today, we also got a look at Gideon's menu, which was looking very festive for the holidays!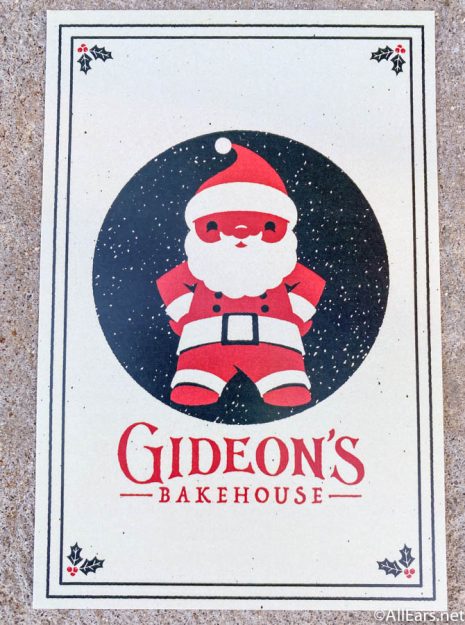 The December handmade cookies available include original chocolate chip…
We HAD to get the Original Chocolate Chip cookie from Gideon's Bakehouse! pic.twitter.com/UTlEoPVBfJ

— AllEars.Net (@AllEarsNet) December 23, 2020
…cookies and cream…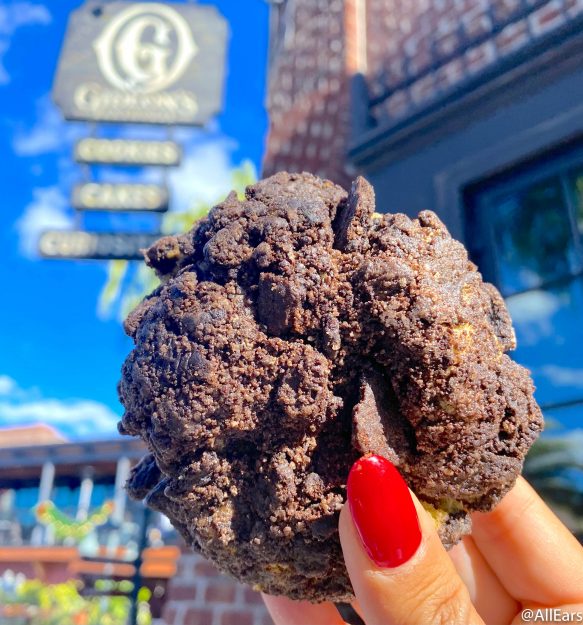 …triple chocolate chip…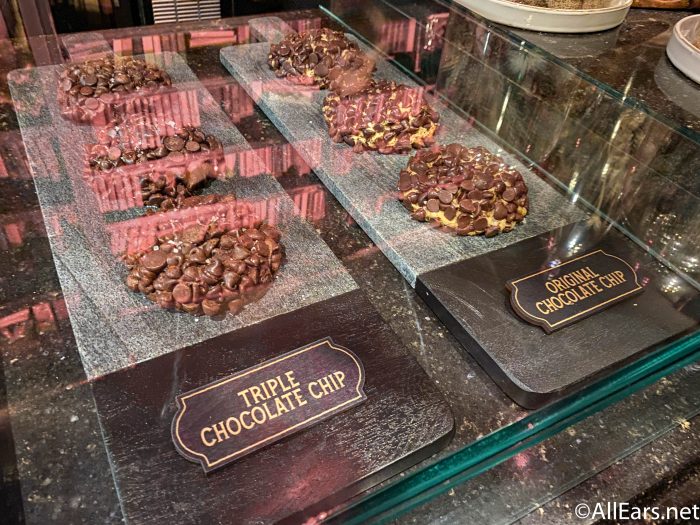 …pistachio toffee chocolate chip, peanut butter crunch…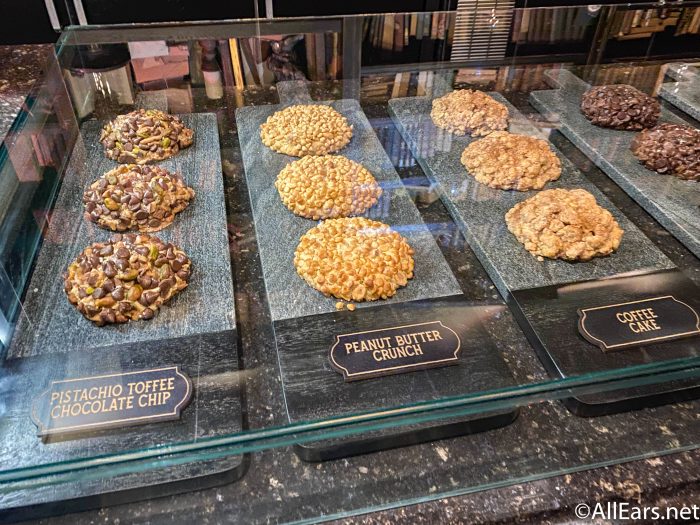 …and the coffee cake cookie, which is a flavor that will be available at Gideon's Bakehouse in Disney Springs every day but was a once-a-year flavor at their East End Market location.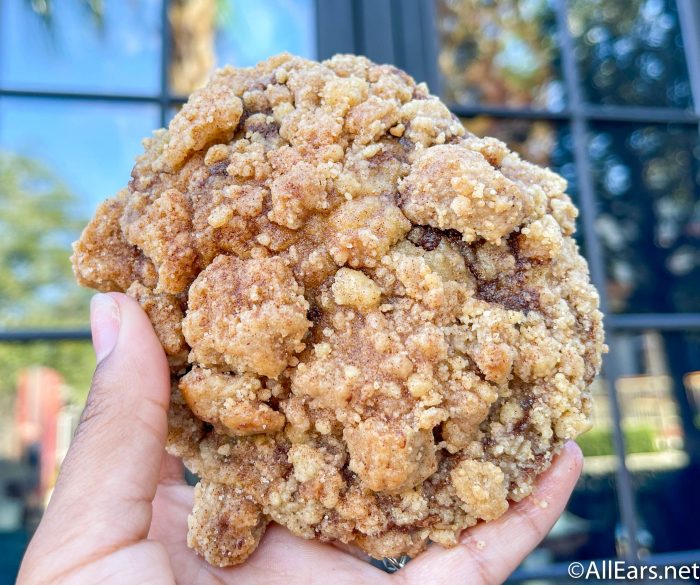 There are also some limited edition holiday cookies available right now. Santa's White Christmas…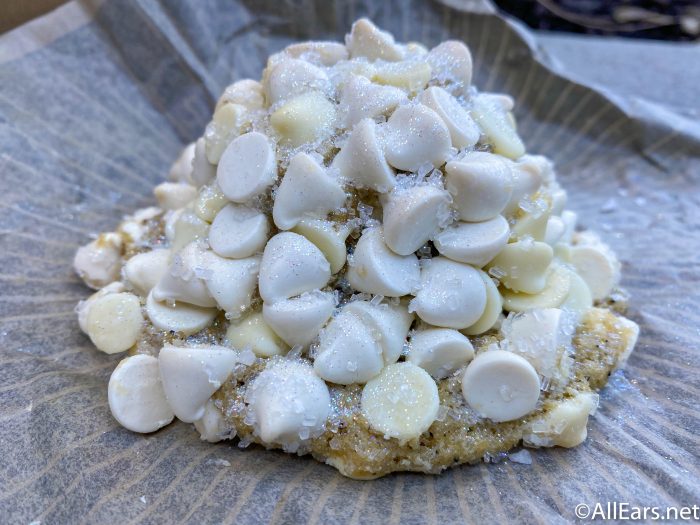 …and Cookie Vom Krampus.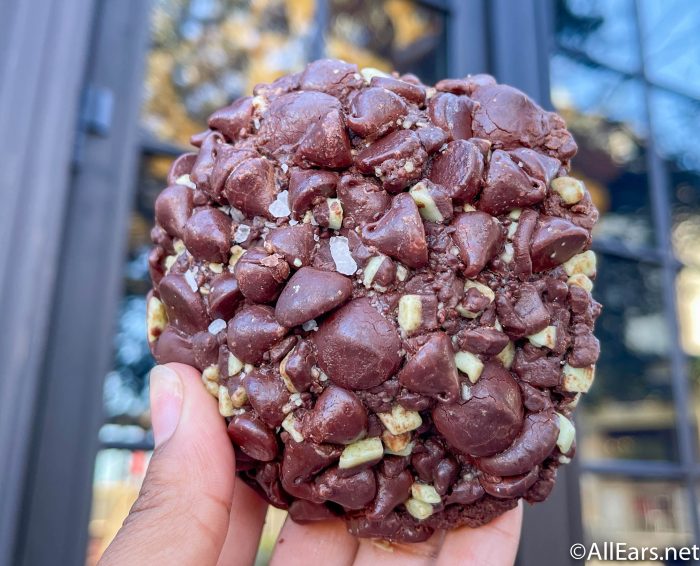 We got a LOT of cookies to taste (for scientific research purposes, of course).
Ready to dig into these Gideon's Bakehouse cookies! pic.twitter.com/rHBZWfI9a6

— AllEars.Net (@AllEarsNet) December 23, 2020
Looking for a GIANT cake slice? The flavors change, so you'll need to ask each day what's available. Today, Red Velvet was the available flavor.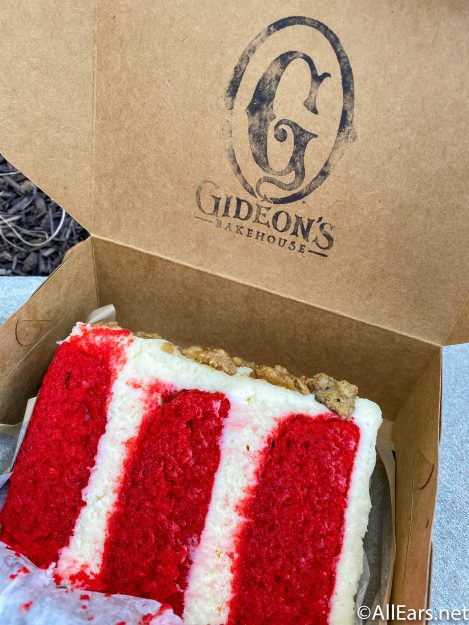 There are also nitro cold brew drinks on tap including their original peanut butter iced coffee, ginger snap cold brew, and classic white cold brew. All of their coffees actually use oat milk and are dairy free. Their seasonal cold brews (the ginger snap in this case) will actually change (as if you needed another reason to come back).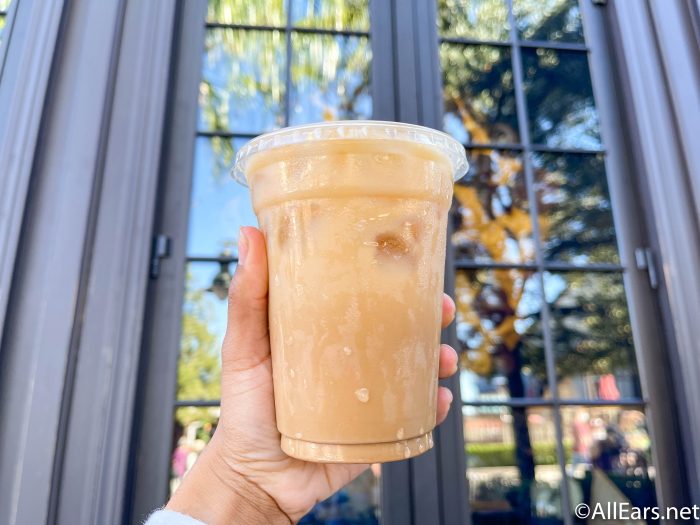 A few other beverages are available as well. Check out the full menu below.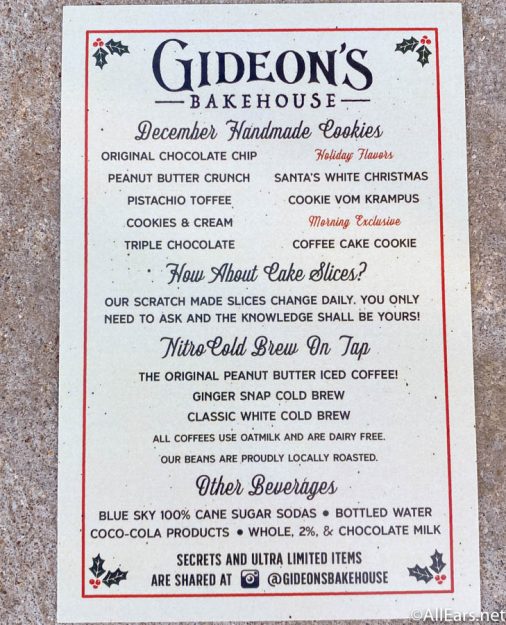 Also (not menu news, but still great), a kind Cast Member working there had the most AWESOME Gideon's cookie mask.
Hours
If you're looking to visit Gideon's Bakehouse at Disney Springs, their website shows that they'll be open from 10AM – 11PM every day.

Keep in mind, Gideon's is only in "soft opening" phase right now. The restaurant will have a full grand opening in 2021. We'll likely be heading back to Gideon's Bakehouse very soon (honestly, probably every day if we can!) to enjoy their delicious treats. We'll keep you updated with more about this spot and other Disney news, so stay tuned for all the latest.
What is your favorite treat to get at Gideon's Bakehouse? Let us know in the comments below!
Join the AllEars.net Newsletter to stay on top of ALL the breaking Disney News! You'll also get access to AllEars tips, reviews, trivia, and MORE! Click here to Subscribe!