Shuttle up, friends. Space 220 is landing in Epcot soon, and we are so excited to experience it!
This new expansion of the Mission: SPACE pavilion is set to launch in February 2020, and we are "over the moon" to share more about it.
Today, we are sharing five things we can't wait to experience in Space 220!
Total Immersion
We are looking forward to an entirely immersive experience while dining at Space 220. Guaranteeing a smooth departure, guests will begin their journeys by boarding a special space elevator that will carry them to the Centauri Space Station in outer space! Along this journey, special viewports will give them an aerial view of Epcot as you travel high above the planet. Talk about an "out of this world" experience!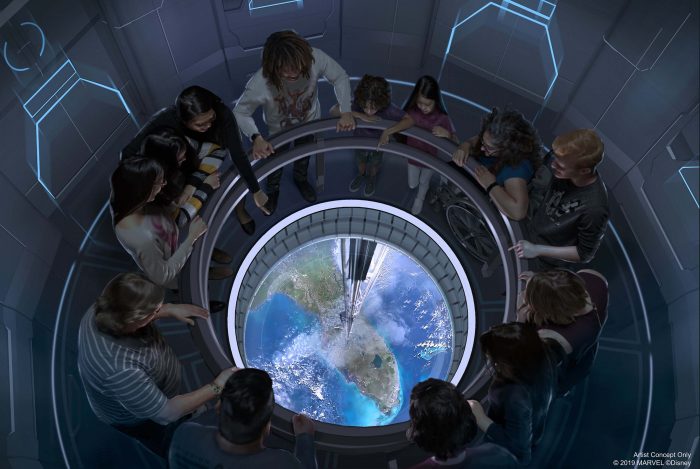 As they dine, guests will be able to peer out and enjoy amazing daytime and nighttime views of Earth from 220 miles up. This restaurant will offer a totally immersive experience, and guests will feel as though they've truly left earth. We are so excited to check it out!
A New Lounge in Epcot
In December, Disney confirmed that Space 220 will have a lounge. We are thrilled to be able to sip on tasty beverages (maybe with out-of-this-world inspirations?) while visiting a Space Station! Disney also announced that Space 220 will boast more than 1,000 bottles of the world's finest wines and a large selection of craft beer. It sounds like there will be options for even the pickiest of adult guests. We can't wait to have a much-needed, expansive drink menu and space-themed lounge in Future World. Bottoms up!
Exciting Cuisine
Disney has now confirmed that Space 220 will feature "modern American" cuisine. We think this straight-forward approach to cuisine will make guests of all ages love it "to the moon and back."
As part of the decor, Space 220 will feature a "wheel" of produce. These items will look like produce here on Earth but be presented how they would be in the Centauri Space Station — so cool! We can't help but wonder if and how these will play into the cuisine of Space 220.
A New Dining Location in Future World
We are stoked to finally get a new themed dining option in Future World. Epcot as a whole is very restaurant-heavy, but the majority of those dining venues are located in World Showcase.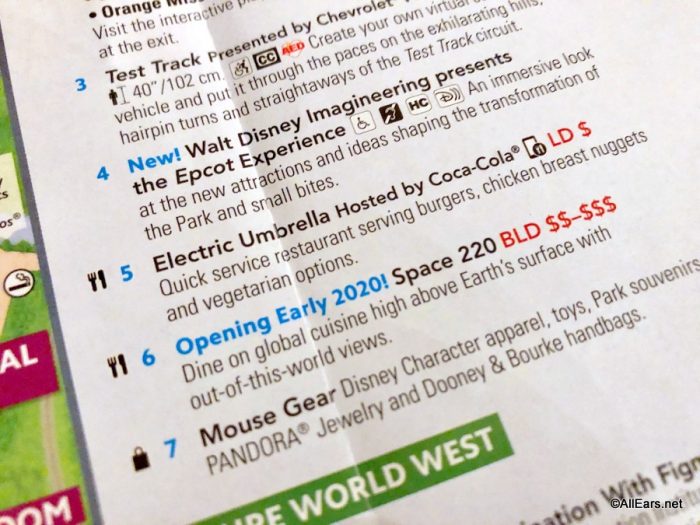 Guests looking for table service options in Future World can currently visit Coral Reef Restaurant or Garden Grill Restaurant. Having a third option in Future World will be great for guests who don't want to travel across the galaxy into World Showcase or who have already tried the other two Future World table service options.
Expansion of Mission: SPACE Pavilion
Space 220 is an expansion of the Mission: SPACE Pavilion. The Mission: SPACE Pavilion currently houses the Mission: SPACE attraction and the Advanced Training Lab.
The Advanced Training Lab allows guests of all ages to train for their next mission to Mars at a high-tech play area that features space-themed activities! This great area for families also features video games, play tunnels, and a kiosk to e-mail space postcards to friends on earth!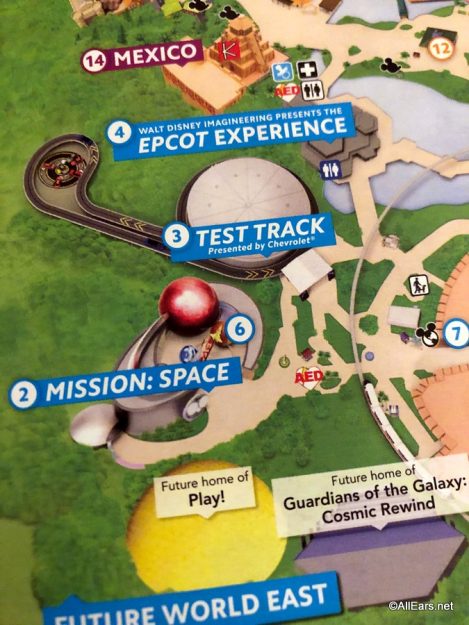 We think that adding a new restaurant to this pavilion will really complement the attraction and training lab and create some interesting (ahem)  "atmosphere." Guests will be able to schedule their Mission: SPACE FastPasses and check out the Advanced Training Lab before or after dining — making a complete experience out of it!
Are you as excited as we are to visit Space 220? Please let us know in the comments below!
Join the AllEars.net Newsletter to stay on top of ALL the breaking Disney News! You'll also get access to AllEars tips, reviews, trivia, and MORE! Click here to Subscribe!