We've already explained how to get a boarding group for Rise of the Resistance at Disney's Hollywood Studios, the biggest and most innovative ride in Disney history. But what does the data look like around boarding groups? How are they working in reality?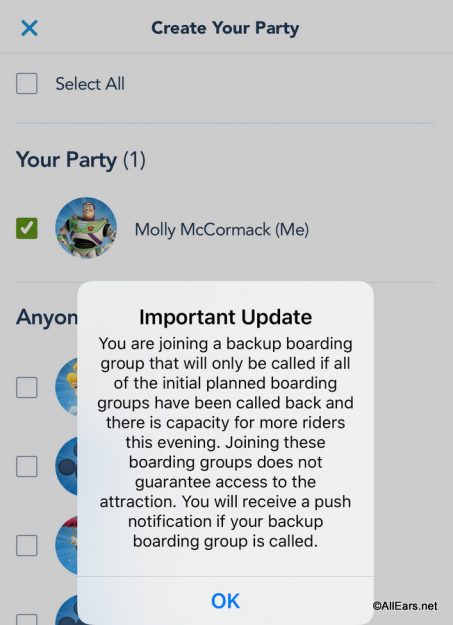 Fortunately, the geniuses at Thrill-data.com have been dutifully gathering statistics about Rise of the Resistance boarding groups and wait times, and we're here to break them down into easily digestible chunks. Find out when to expect to board, how long your wait will be based on historical performance, and just what a "backup" boarding group actually means below!
I got Boarding Group [NUMBER], when will I board?
So, here's a basic rule of thumb. According to Thrill-Data, Disney boards an average of 11 groups per hour. That means if you're in groups 1-11, you'll likely to be able to board immediately. Groups 12-22 will likely board at 8AM, 23-33 at 9AM, and so on.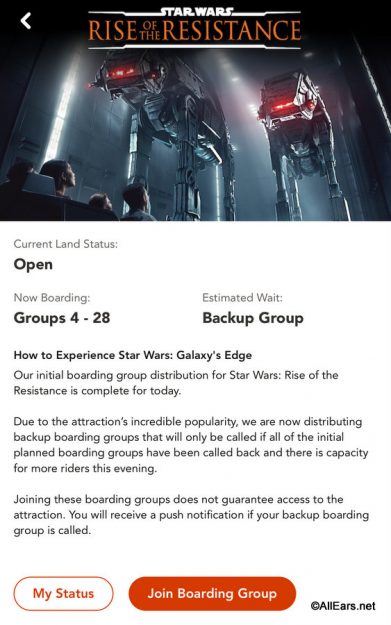 This means, on a perfectly average day assuming a 7AM opening, boarding windows would look something like this.
7AM: 1-11
8AM: 12-22
9AM: 23-33
10AM: 34-44
11AM: 45-55
12PM: 56-66
1PM: 67-77
2PM: 78-88
3PM: 89-99
4PM: 100-110
5PM: 111-121
6PM: 122-132
7PM: 133-143
8PM: Park Close
This is a sliding scale, so if the park opens earlier or later, simply adjust accordingly.
This also means that, on a 13-hour day, the park will average about 154 boarding groups or 15,400 riders. In a 12-hour day, the park will average 143 and so on.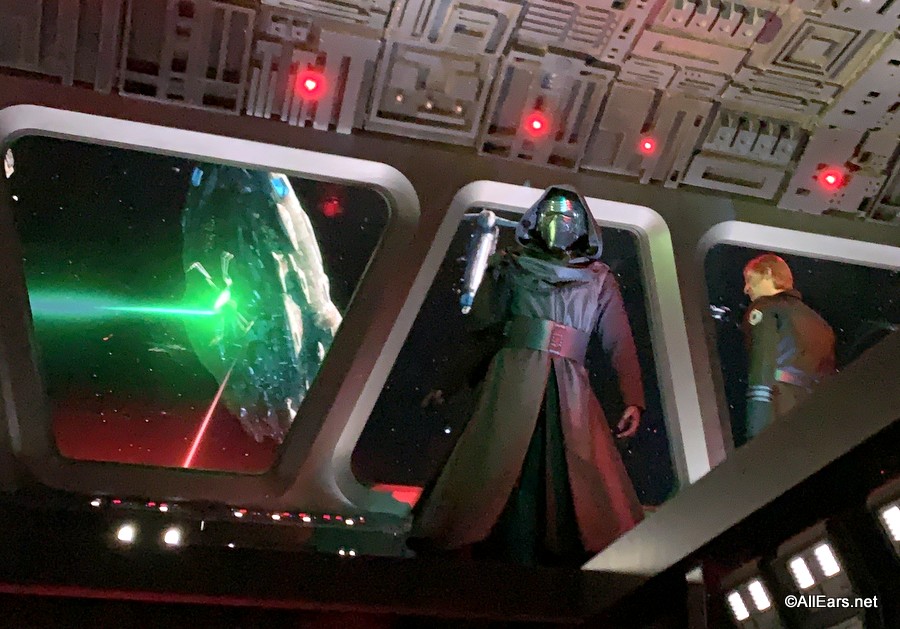 Now, no day is perfectly average. Breakdowns and delays occur, but the frequency and severity of those delays has been trending downward, with a few spikes here and there.

So, to be safe, let's assume that the average day will also incorporate the average delay of 45 minutes at some point. This means that the higher your boarding group number, the more likely you are to encounter a delay, because there are simply more opportunities for it to breakdown before you have a chance to ride. Maths!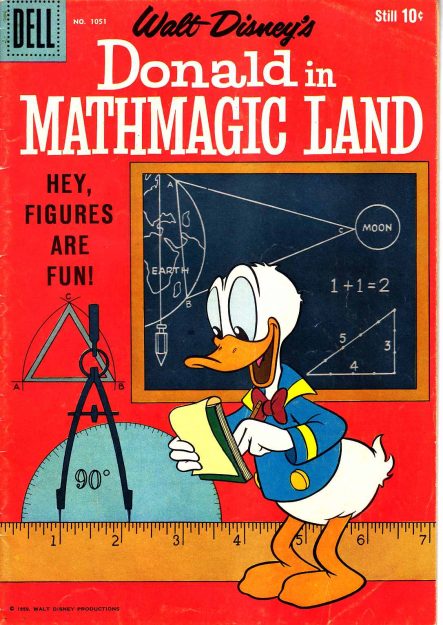 So, what does this mean? Well, if we assume that a 45-minute delay is likely to happen before the 7PM window, anyone in groups 133 or above is likely to have their boarding group bumped past park close, preventing them from riding. That is why groups above 120 or so are considered Backup Groups. You're not guaranteed a ride, but you're in the virtual queue should things move smoothly all day.
The good news, though, is that on average, these backup groups have been getting processed!

Generally speaking, the last ten or so boarding groups are consistently cut, but the park still averages 136 boarding groups a day, barring a few catastrophic delays. Oh, and those big spikes you see in the graph above? Those coincide with extended hours on holidays, with the biggest landing on New Years Eve when the park was open until midnight.
So this means that if you're in group 137 or more, it's probably safe to assume you won't be riding unless Disney is very efficient that day. You'll want to consider returning to the park around closing time, but you won't need to stick around all day. But if you're in groups 1-136, make your plans accordingly because, on average, you're getting to ride!
Remember: Your boarding passes don't expire if you leave the park, so you have time to check out other attractions at Walt Disney World while you wait.
How long is the wait once I board?
So here's the bad news. Even if you have a boarding pass, the wait to get on can still be more than two hours.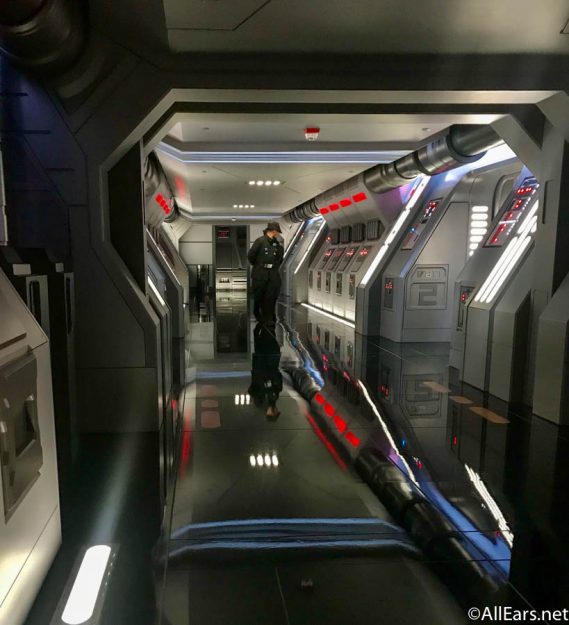 It's actually a linear progression of wait times depending on your boarding group. The later the group, the longer the wait according to the data. Once you're scanned in, they will allow you to ride as per Disney policy, but expect to wait… a while. Sometimes a very long while.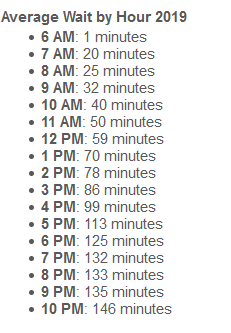 Luckily there's plenty of seating in the queue, and your Play Disney Parks Datapad offers some fantastic in-queue tasks and excitement. But since the Datapad experience can last fewer than 30 minutes, you may want to bring a book or be ready with some waiting-in-line activities (we love Heads Up!).
We hope that this statistical breakdown helps you with your planning. Be sure to check out Thrill-Data.com if you want to check the sources or find out statistics about your other favorite rides and attractions. They're far more detailed than My Disney Experience and are a good third-party resource for planning out your day.
Be sure to leave a comment below if you found this article helpful. May the Force (and the math!) be with you!
Join the AllEars.net Newsletter to stay on top of ALL the breaking Disney News! You'll also get access to AllEars tips, reviews, trivia, and MORE! Click here to Subscribe!

Want more from Rise of the Resistance? Check out the links below!