As EPCOT continues to undergo its major transformation, we're reflecting back on some of our favorite classic EPCOT attractions that have come and (sadly) gone.
EPCOT will, after all, "always be in a state of becoming" and "will never cease to be a living blueprint of the future"!
Journey Into Imagination 1983-1998
We know what you're thinking, "But Journey Into Imagination is still there!" Is it, folks? Is it really?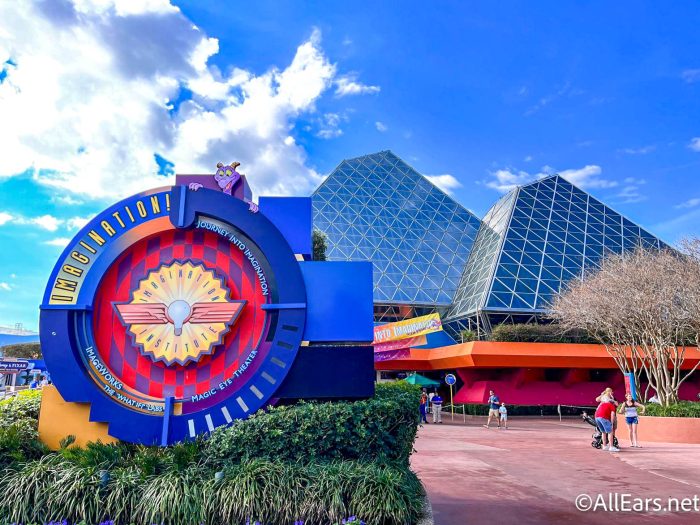 You see, if you're an '80s baby, you grew up in the golden era of Figment. You probably toddled around the house holding a plush Figment in one hand and your binky in the other. Plus, you may even have some stellar photos of you with Figment and the Dreamfinder who used to greet guests at EPCOT. We lost the classic attraction (as we knew and loved it) back in 1998. It was re-imagined into Journey into Your Imagination, which lasted briefly from October 1999 to October 2001 until it was transformed once again into Journey into Imagination with Figment — the current incarnation. Sad to say, the classic dark ride is only a shell of its former self. Don't get us wrong: we adore Eric Idle of Monty Python fame, but we really miss all the crazy Figment scenes.
World of Motion 1982–1996
Speaking of sweet '80s rides, it doesn't get much more retro than World of Motion! Guests boarded this cool attraction at the loading area, then were taken up a ramp around a mirrored pole where they got to see a great view of Spaceship Earth before entering the ride's show building.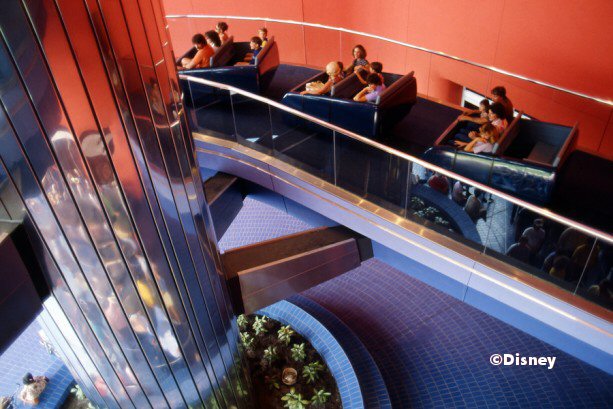 And just as Spaceship Earth tells the story of man's ability to communicate with one another, World of Motion told the story of how we learned to get around. It seems appropriate somehow that World of Motion is now home to Test Track, where you can build prototype cars and take them for a test drive! But we sure miss seeing those cavemen blow on their feet from overuse!
Universe of Energy 1982-1996
Universe of Energy was another hard one to see go. Yes, the ride was incredibly long and took a large chunk of time out of your day, but it was a commitment we were willing to make!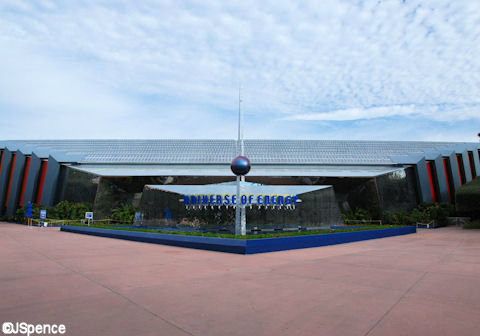 And while the pre-Ellen DeGeneres, Jamie Lee Curtis, and Bill Nye version of the attraction closed in 1996,  Ellen's Energy Adventure, which ran from 1996–2017 was, at its core, similar enough for us to get by. Enormous roving theater seats, check! 180-degree movie screens, check! Giant audio-animatronic dinosaurs, check!
At least we were rewarded with something equally, if not more awesome when Guardians of the Galaxy: Cosmic Rewind opened in May 2022. Although, it pained us a great deal to see all those photovoltaic solar cells stripped off the roof which, according to Wikipedia, partially powered the ride's vehicles!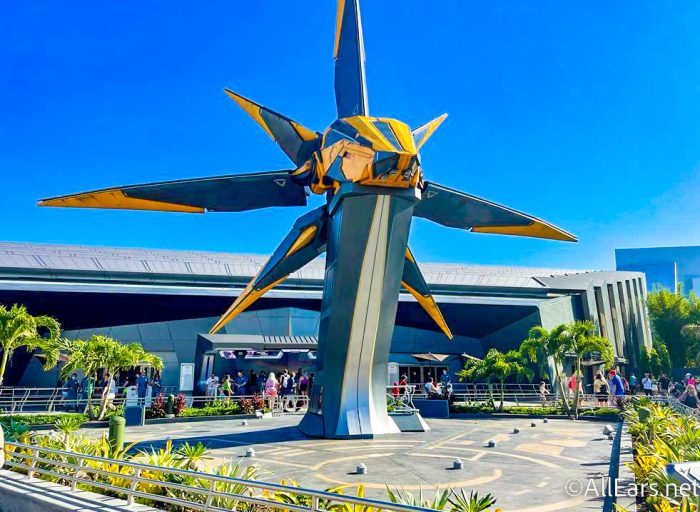 Horizons 1983–1999
If we can dream it, then we can do it, yes we can, yes we can! How can you not love the aspirational message of the Horizons theme song? From its OMNIMAX screens to its visions of what the future could possibly hold in store for us, Horizons was the truest essence of what EPCOT stood for. Do you remember how you got to choose your pathway back to the FuturePort? Which one did you and your family always choose?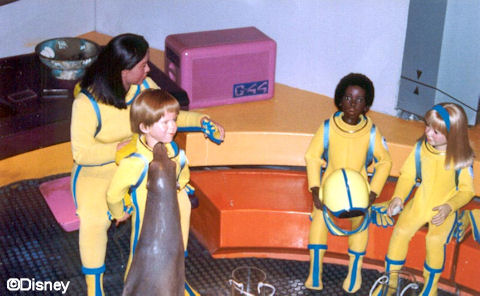 The attraction permanently closed in 1999 to make way for Mission: SPACE, but it remains alive and well in the hearts of many Disney fans!
Wonders of Life 1989–2007
The former Wonders of Life pavilion was a bit more polarizing than some of the other universally-adored attractions we're reminiscing about. We remember being dragged onto Body Wars — a motion simulator ride similar to Star Tours where you shrunk down to the size of a cell and entered a person's body.
Today, you can still see that golden dome from some angles while you're in EPCOT!
Kitchen Kabaret 1982-1994
Do you love singing food? Then you probably would have adored Kitchen Kabaret, a musical revue starring the talented Boogie Woogie Bakery Boy, The Cereal Sisters, Kitchen Krackpots, Ham & Eggz, and of course, our favorites, the Fiesta Fruit, who brought us the timeless classic, "Veggie Veggie Fruit Fruit"!
And we weren't even that mad to see Kitchen Kabaret go in the mid-nineties. Food Rocks was entertaining in its own right, with performances by Chubby Cheddar, The Peach Boys, and Pita Gabriel.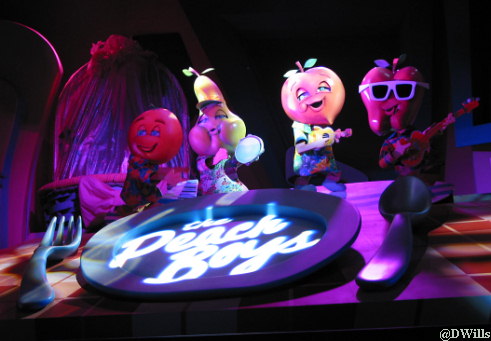 But all good things must come to an end, it seems, and in 2004 the animatronic foods took their last bow to make way for Soarin'!
Maelstrom July 5, 1988 – October 5, 2014
Long before Anna and Elsa took up residency at the Norway pavilion, you may recall the space now occupied by Frozen Ever After used to be called Maelstrom. It wasn't that long ago, but boy, how times have changed!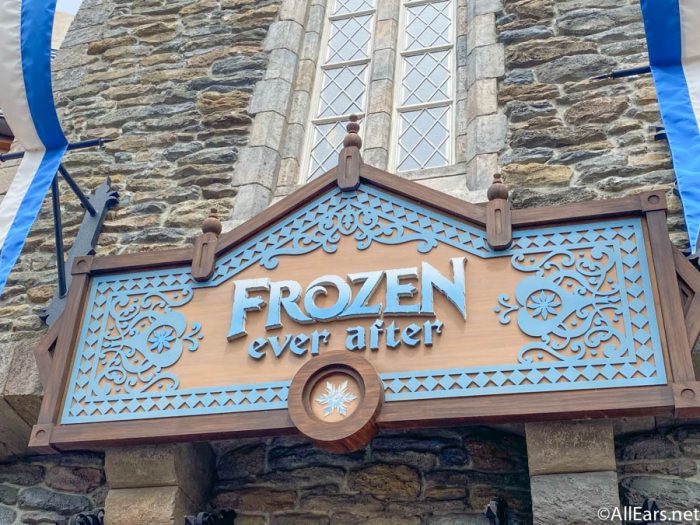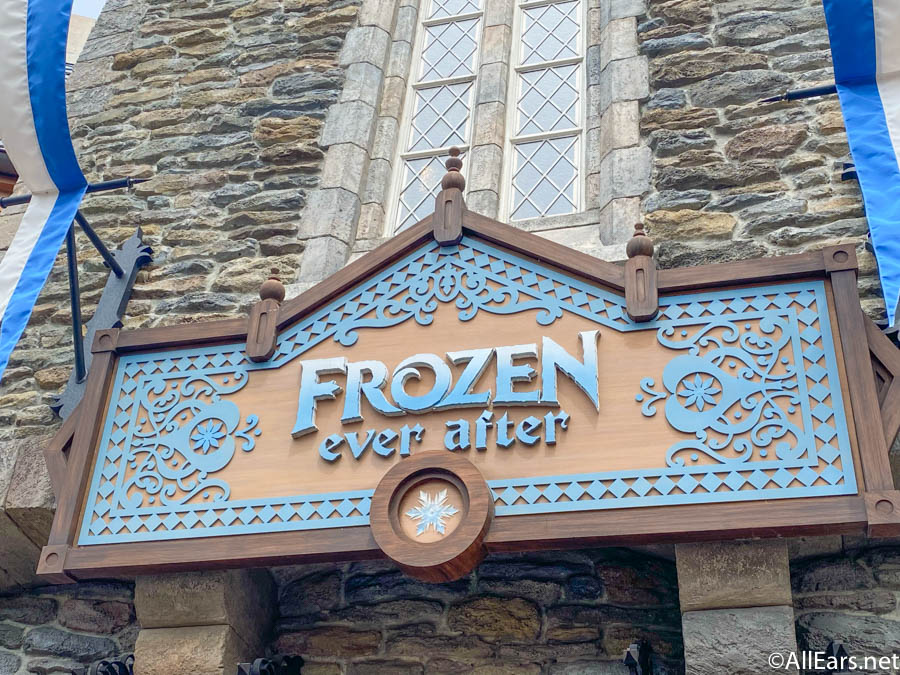 When we board the very same Viking longship ride vehicles, we can still recall parts of the classic attraction. In fact, if you close your eyes and plug up your ears, it's almost like still being on Maelstrom since the track is exactly the same!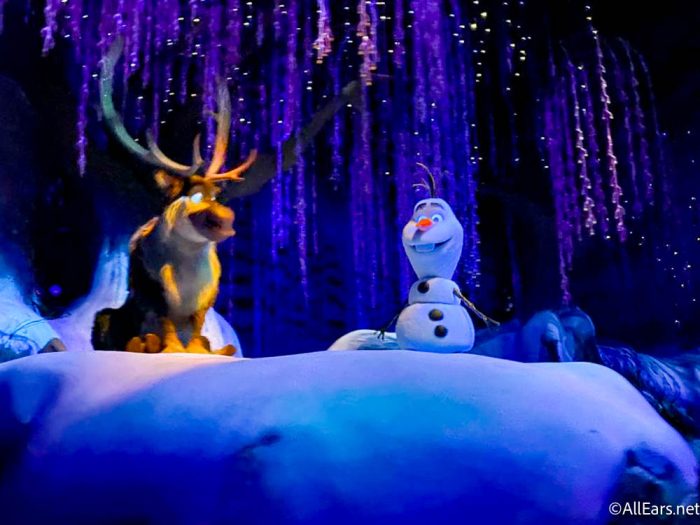 Except we think Elsa's snow monster Marshmallow isn't quite as scary-looking as the three-headed mythological troll that terrified us before the ride took a Frozen turn!
What are some of your favorite EPCOT attractions or experiences that are no longer around? Let us know! In the meantime, we're always on the lookout for the latest Disney news, so stay tuned for more!
What are some of the things you're most excited about experiencing once the new EPCOT transformation is complete? Let us know in the comments below!