There's no question that the Wizarding World of Harry Potter at Universal Orlando is a magical place. For fans of the series, it's like stepping into your favorite fictional world!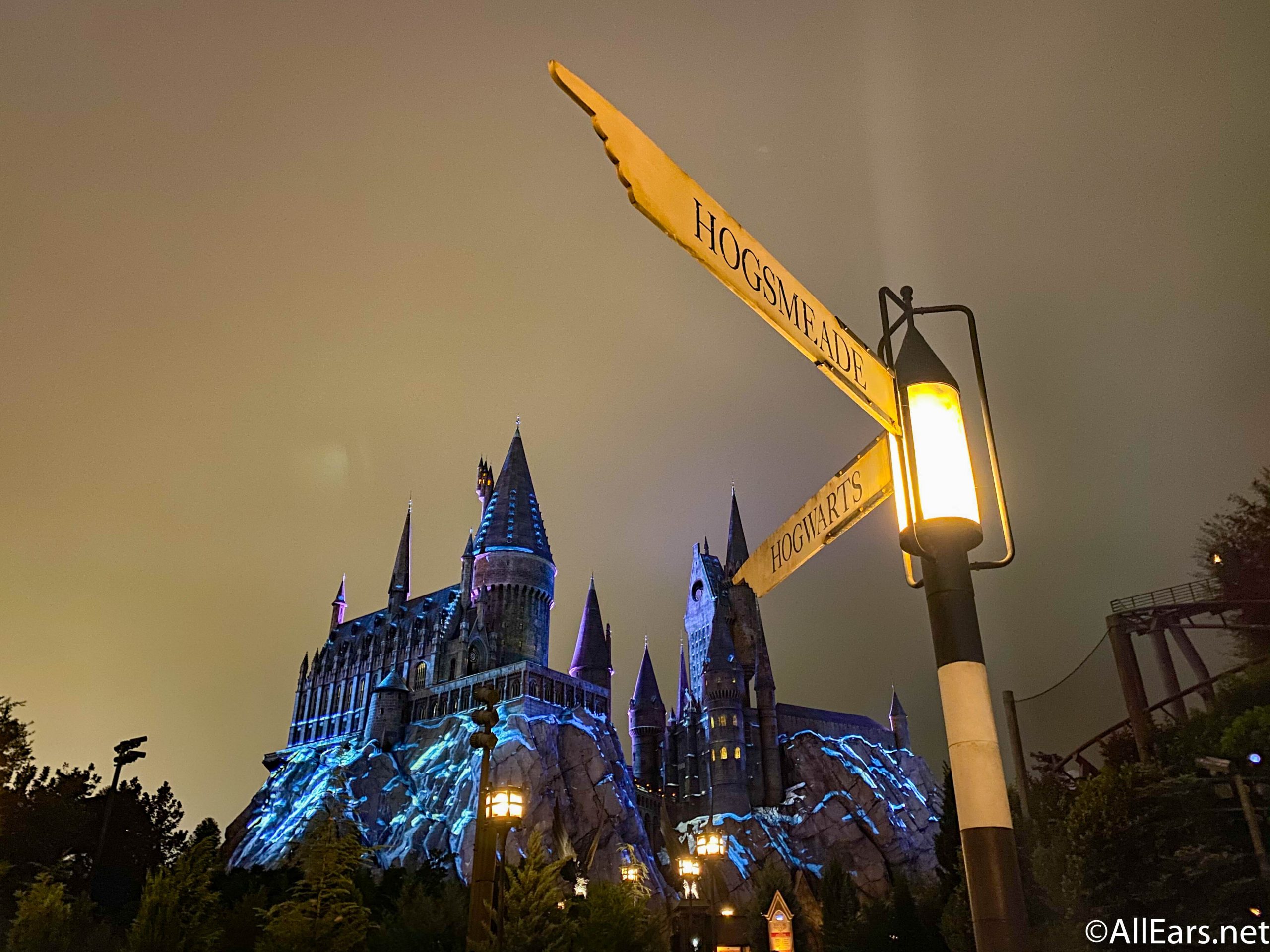 Inside the two themed lands at Universal Orlando, Hogsmeade and Diagon Alley, you can visit Hogwarts, sip on Butterbeer, sneak into Gringotts, and even get your own wand.
Two of the things that make these lands so incredibly immersive are the amazing details and Easter eggs. These tiny touches come together to enhance your experience even further and make you truly feel you're in the Wizarding World. But with such minute attention to the details, you may not even notice all of them.
From hidden spell books to clever photos, here are some of our favorite details  — ones even the experts might miss! — in the Wizarding World of Harry Potter!
1. The Potion Master's Office
As you stroll through the queue for Harry Potter and the Forbidden Journey, there are a TON of details to look for! One of the hardest to spot is behind the One-eyed Witch statue (yes, the one signaling the secret passageway to Honeydukes).
Lean over slightly and read the name on the door to the left; it's none other than Professor Snape's office!
2. A Note for Harry
When getting ready to board Hagrid's Magical Creature Motorbike Adventure, it's hard to think about anything but the exciting ride ahead of you! But check out this cute note above the loading information: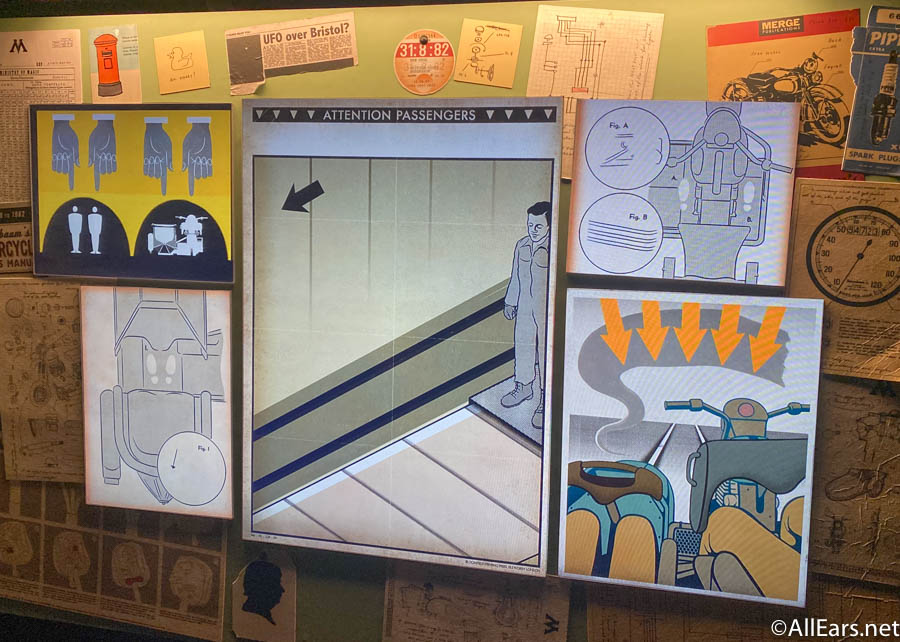 It's a small post-it with a duck drawn on it with the words "Ask Harry?"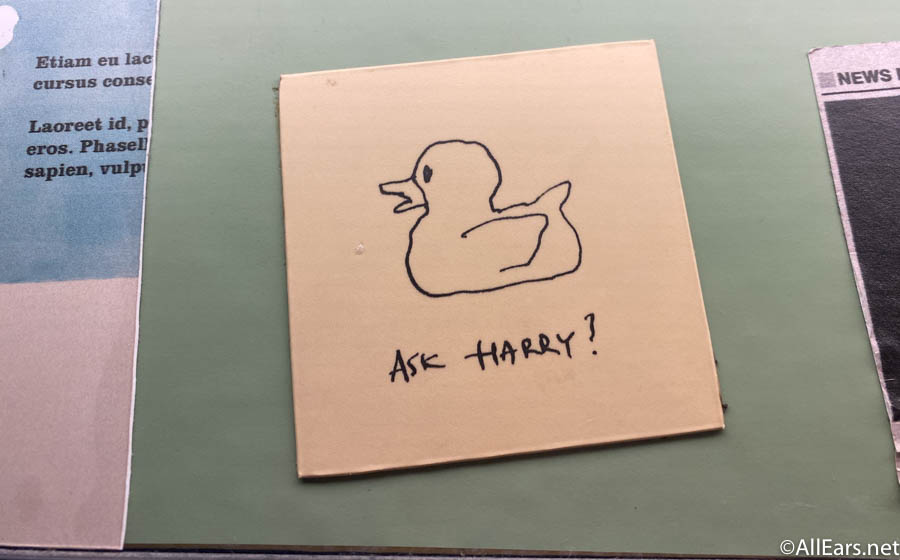 If you recall in the Chamber of Secrets, Arthur Weasley (who's one of the main characters in this ride) asks Harry what the function of a rubber duck is. Clever, huh?!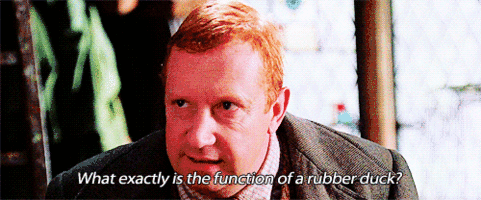 3. A Secret Sword
Continuing into Hogwarts, you'll find yourself in the Headmaster's office. There is a lot to see, so many people miss this one! But make sure you turn around and look up…
…and you'll spot the legendary sword of Gryffindor!!
4. THAT Family Photo
As you stroll through Bill Weasley's office in the Escape from Gringotts queue, take a look at this side table. There are two photos you may recognize — the first is Bill and Fleur on their wedding day, and the second is the Weasley family photo from Egypt!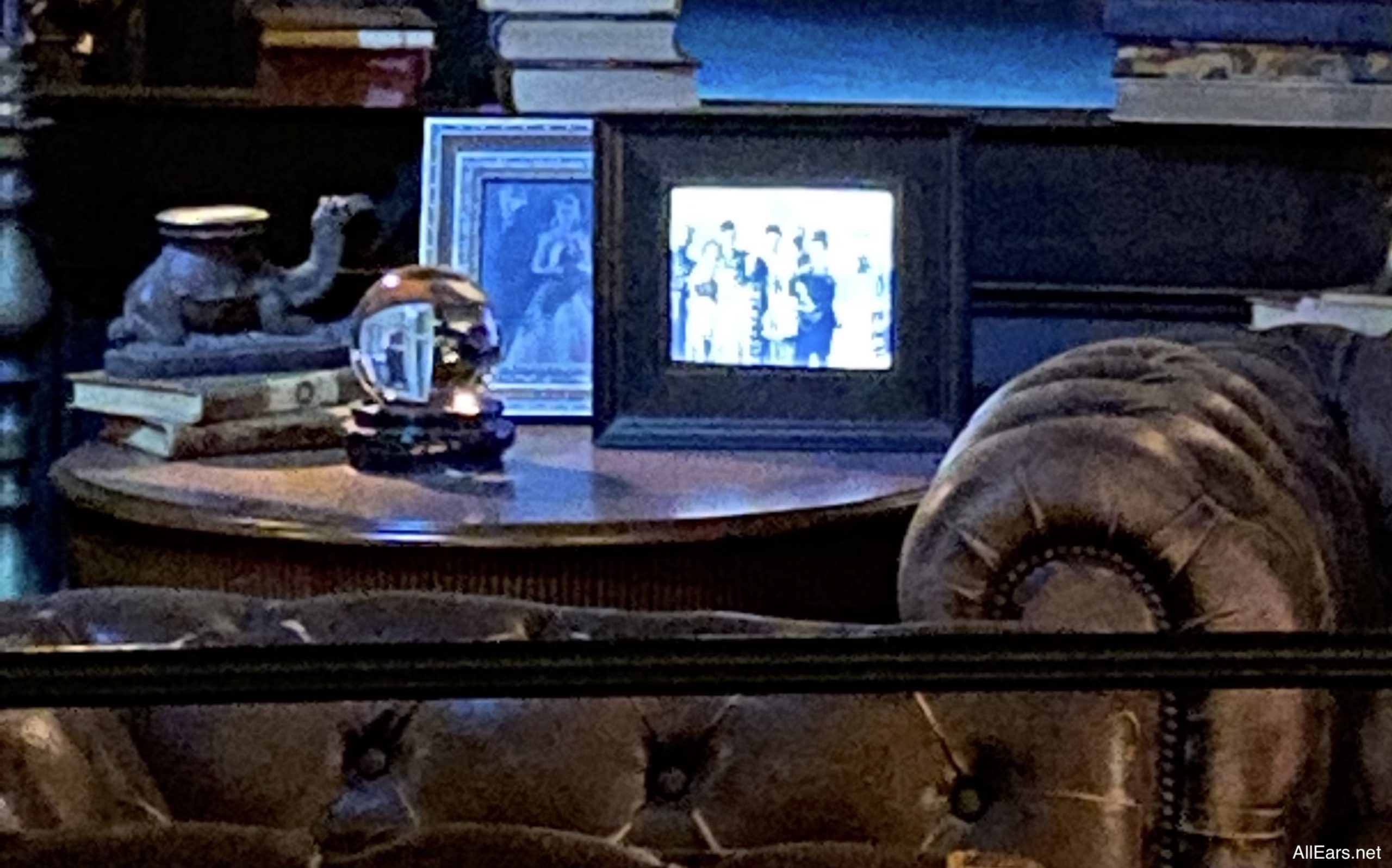 5. Confiscated Goods
As you exit Harry Potter and the Forbidden Journey, you end up in Filch's Emporium of Confiscated Goods! This merchandise shop is lined with cages and cabinets full of items the caretaker has snatched from students.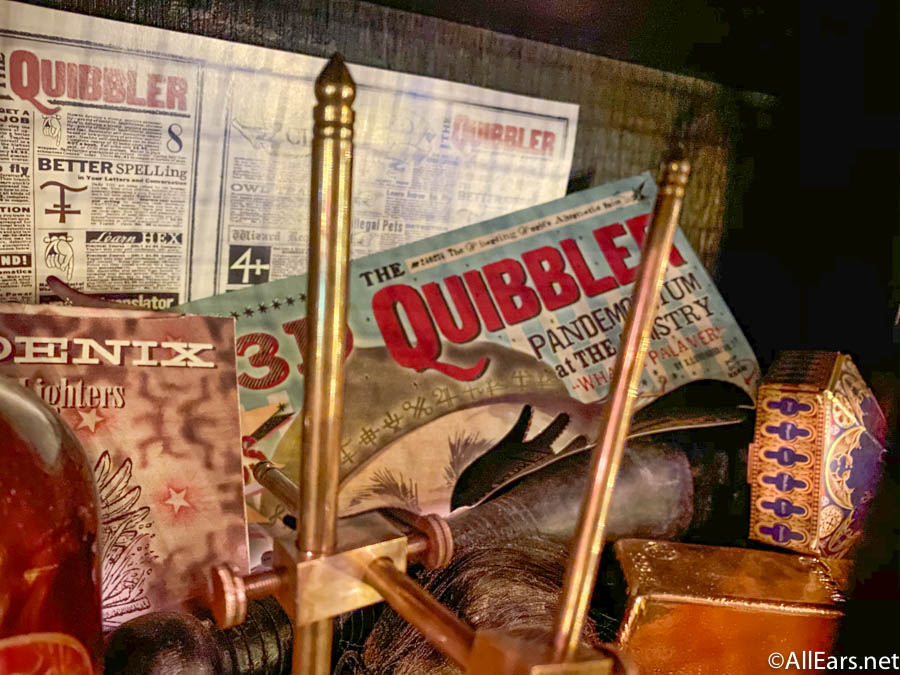 Take a moment or two to look around — we spot a volume of the Quibbler, a  chocolate frog, fireworks…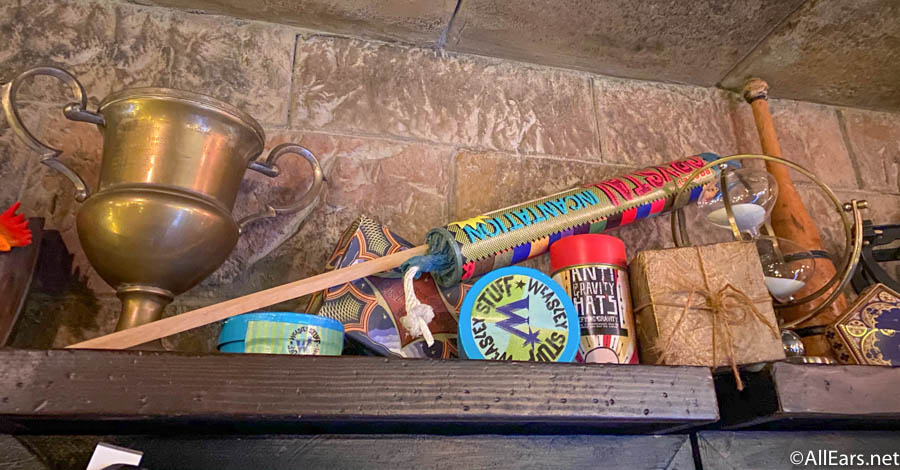 …and a whole shelf dedicated just to the Weasleys!