Part of the Walt Disney World experience is getting to see your favorite characters in the parks!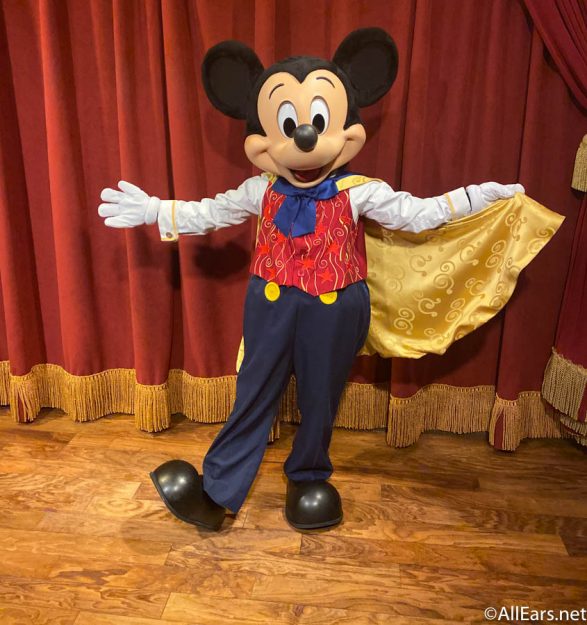 Even though things aren't quite like they used to be as far as character meet-and-greets and parades go, we've been really enjoying seeing our pals from afar! The character cavalcades and socially-distanced character meets have still brought smiles to our faces and a little extra magic to the parks. And, after 6 months of watching the character cavalcades, we've finally been able to choose which ones are our favorites!
Pixar Pals Motorcade
Not only do you get to see some fan-favorite characters during this motorcade in Hollywood Studios, you also get to see characters from 3 of the most popular Pixar Movies!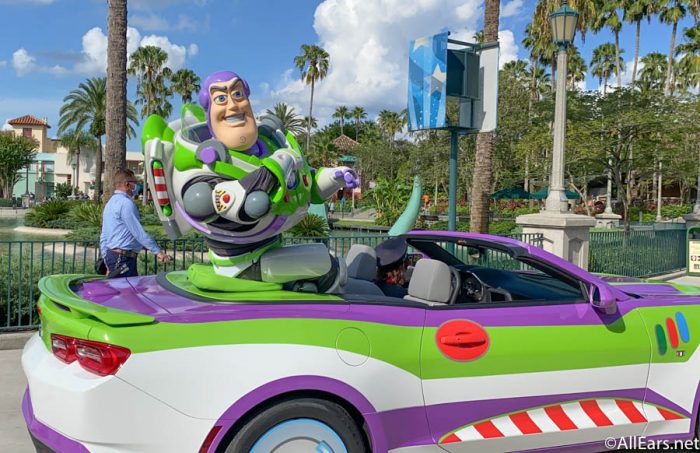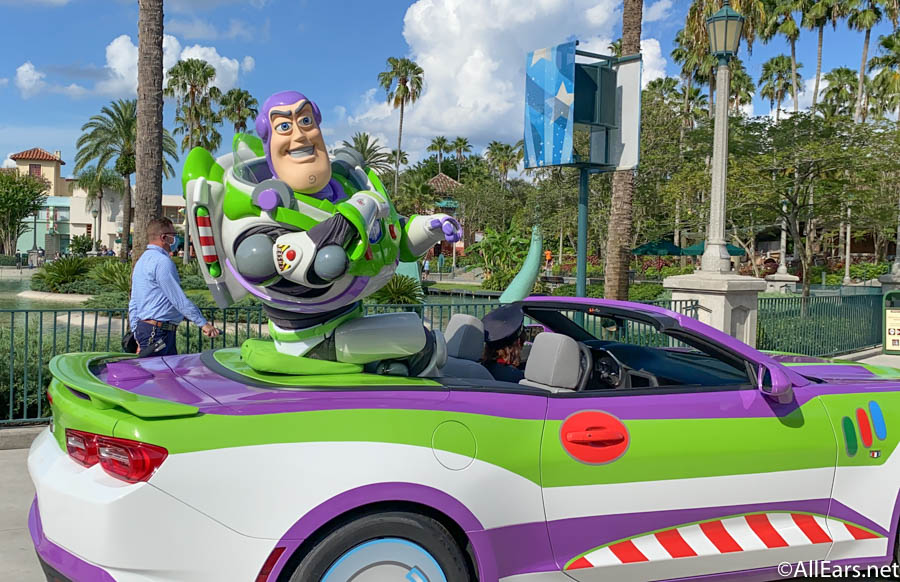 Woody, Buzz, Jessie, and the Green Army Men from Toy Story are joined by Mr. Incredible, Elastigirl, and Edna Mode from The Incredibles and Sulley from Monsters, Inc. Plus, those stylish cars that the characters ride in are just too awesome to ignore!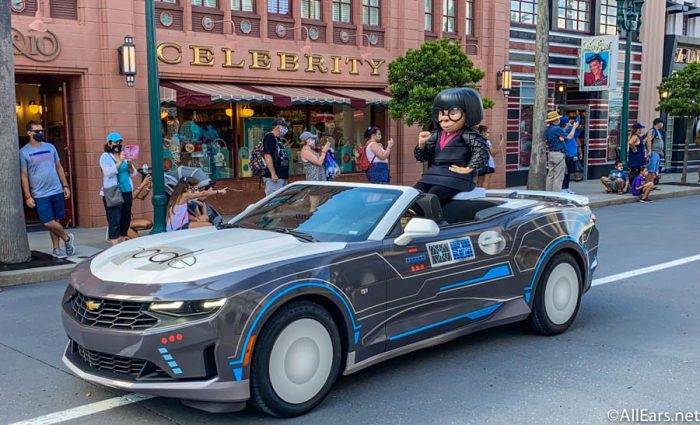 Pixar is one of Disney's most popular franchises, and this is one of the few places where you can currently find these fan-favorite characters (since the meet-and-greets in Toy Story Land, Municiberg, and Walt Disney Presents aren't happening).
Fantasyland Friends Cavalcade
Also a crowd-pleaser due to its wide variety of character is Magic Kingdom's Fantasyland Friends Cavalcade. Here, you could spot friends like Winnie the Pooh, Tigger, Mary Poppins, Aladdin, Gaston (On a horse!), Alice, and Peter Pan!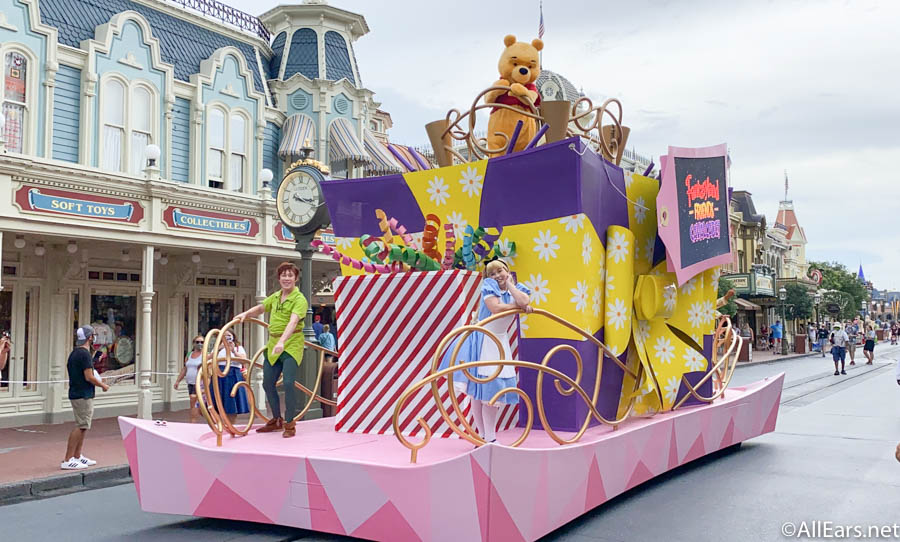 If we had to sum up this cavalcade in two words, it would probably be "delightfully random", because we definitely weren't expecting this combination of Disney friends, but we've thoroughly enjoyed it!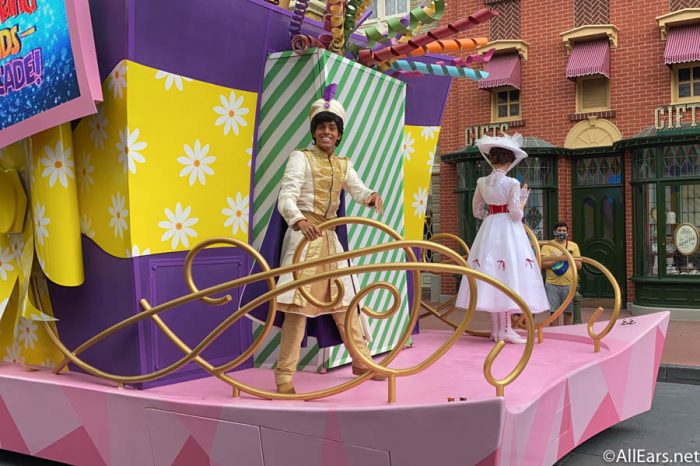 Honestly, this one also gets bonus points because Gaston on his horse is absolutely hilarious! Trust us, just listen to some of the things he says next time he rides by.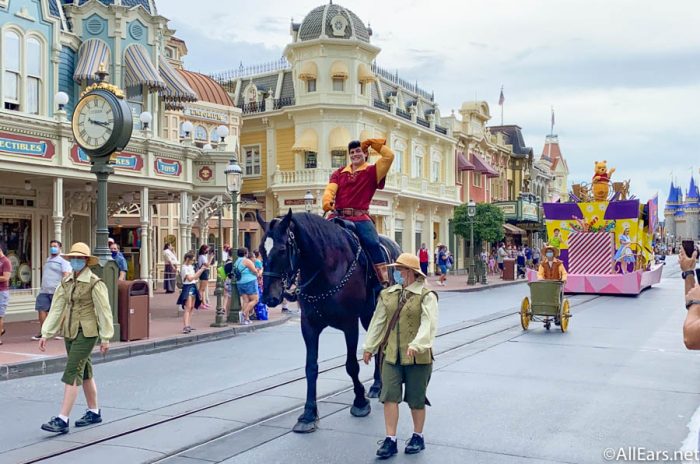 Be on the lookout for your Fantasyland Friends the next time you visit Magic Kingdom — they travel along the parade route a few times a day.
Disney Villains Cavalcade
This cavalcade was exclusively made for the Halloween season, but we honestly wish it would come back for the whole year! It was so fun to see some rare characters that we don't often spot in the parks.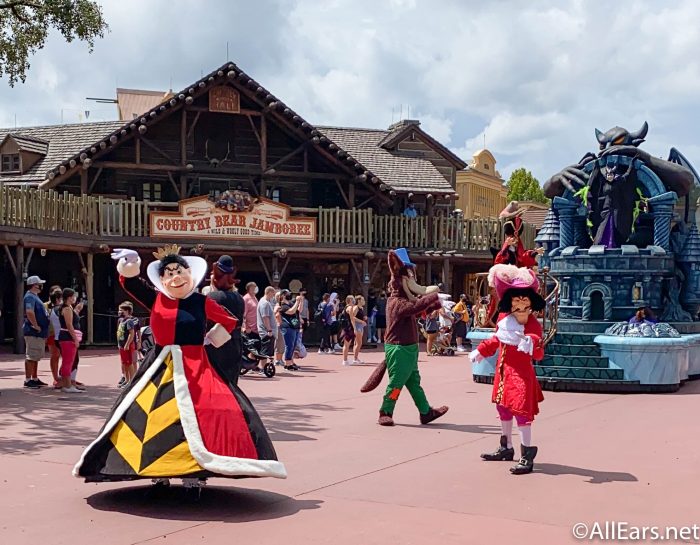 Like, seriously, we even got to see Bowler Hat Guy! If you can correctly tell us what movie this guy is from in the comments, you can have some imaginary bonus points because he's pretty obscure.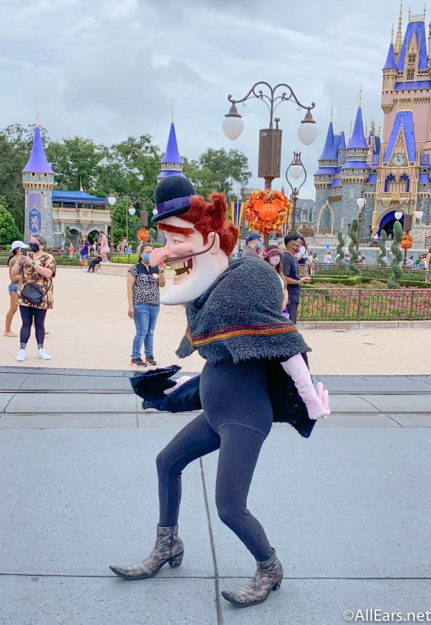 Besides Bowler Hat Guy, we also regularly saw the Queen of Hearts, the Big Bad Wolf, Gaston (again), the Evil Queen, Jafar, Captain Hook, and Maleficent.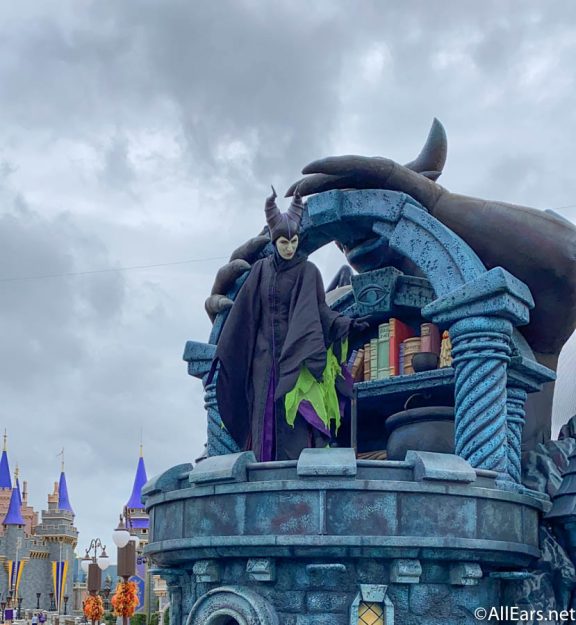 These guys don't exactly have regular meet-and-greets in the parks, so this one was a rare treat — one that we hope we get to see again! Plus, it gave a small glimpse at what we usually get from Mickey's Boo-to-You Halloween Parade.
Goofy's Scrumptious Cavalcade
Two words: Clarabelle. Cow. She steals the show in this delicious holiday cavalcade, and we're not mad about it!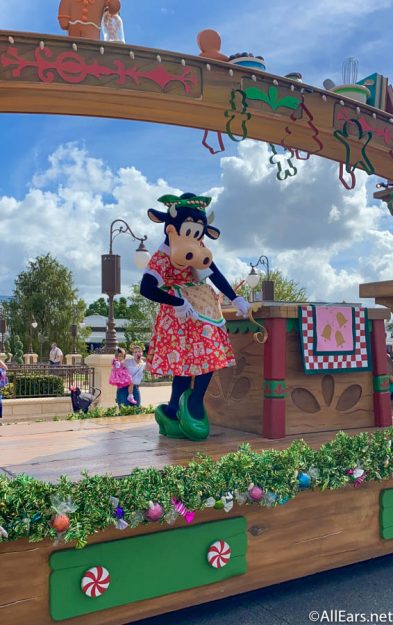 Featuring parade floats from Mickey's Once Upon a Christmastime Parade, this short cavalcade typically leaves us craving some sweets, but it's totally worth it to watch Clarabelle and Goofy dance.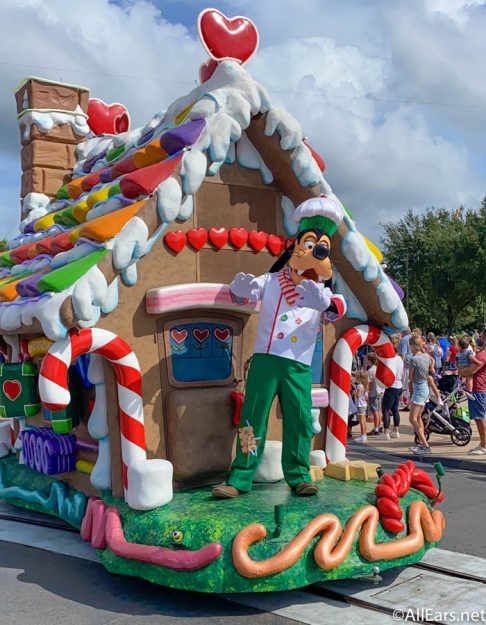 We also get to see Max in his gingerbread car, and at night, the floats light up!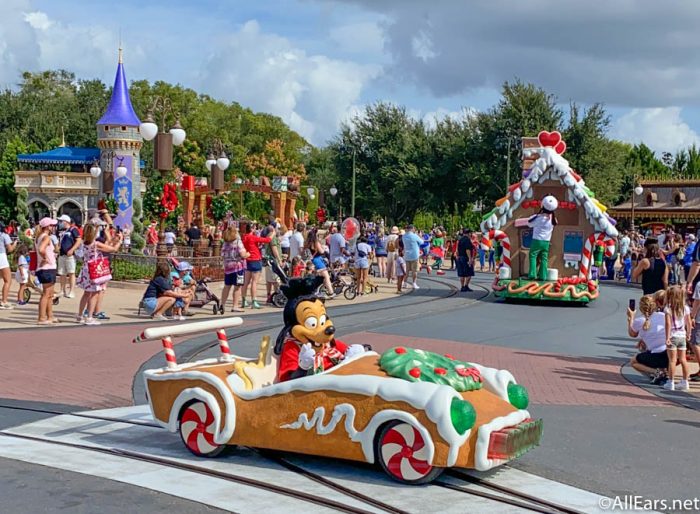 This one is only around for the holidays, and we'll seriously miss it when it has to leave. Can we just have a Clarabelle Cow meet-and-greet already?
Tie: Mickey's Holiday Cavalcade & Mickey's Happy Halloween Cavalcade
Okay, we know we kinda cheated here, but it was simply too hard to choose between these two. Both cavalcades represent our favorite parts of their respective holiday parades with truly iconic music and characters!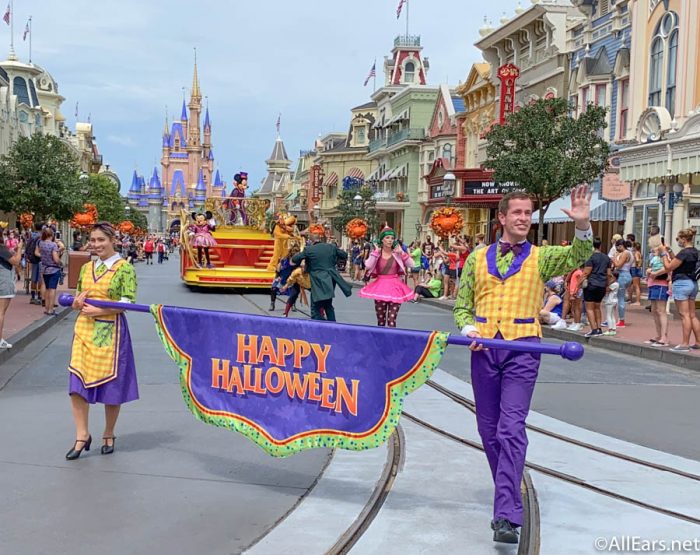 With "Boo to You" playing in the background, the Halloween version of the Mickey and Friends Cavalcade features Mickey and his pals in their most adorable costumes. The dancers here are also in costume, performing the dance moves that we know and love from the Boo-to-You Parade.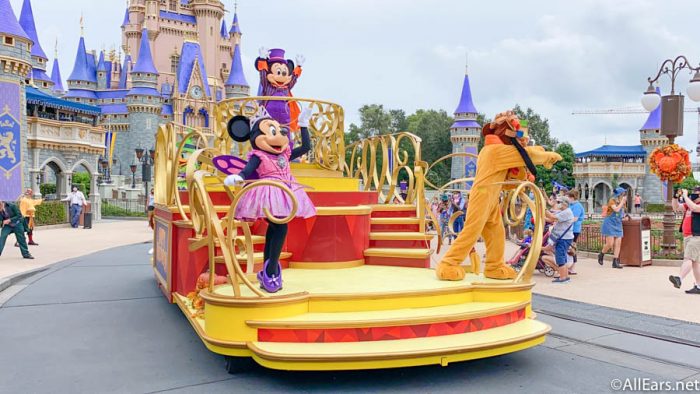 But, if you prefer the holidays to be more jolly and less spooky, then you can catch Mickey's Holiday Cavalcade currently in Magic Kingdom. This one is basically the opening number of the Once Upon a Christmastime Parade, and it makes us feel so many festive feelings!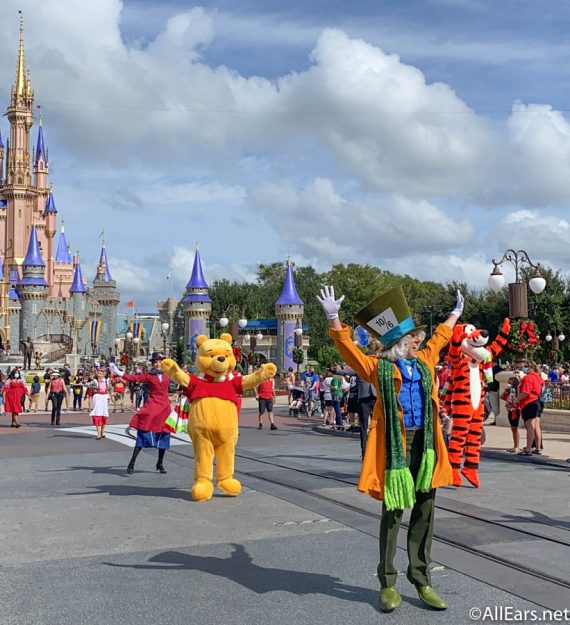 Every time we see Mickey and Minnie on that Christmas tree float, we can't help but sing along with the song a shed a happy holiday tear!
Which of these cavalcades is your favorite? We can't wait to see all the new and creative ways that we get to interact with characters in 2021, so stay tuned to AllEars for the latest Disney news!
Which cavalcade would you add to the list? Tell us your thoughts in the comments!