At the D23 Expo in August, Disney released the official name of the attraction taking up residence in the old Universe of Energy pavilion: Guardians of the Galaxy: Cosmic Rewind! (You can refresh your D23 memory here!) This afternoon, Disney Parks Blog took it a step further: by releasing a short, energetic video of the Guardians ride vehicle!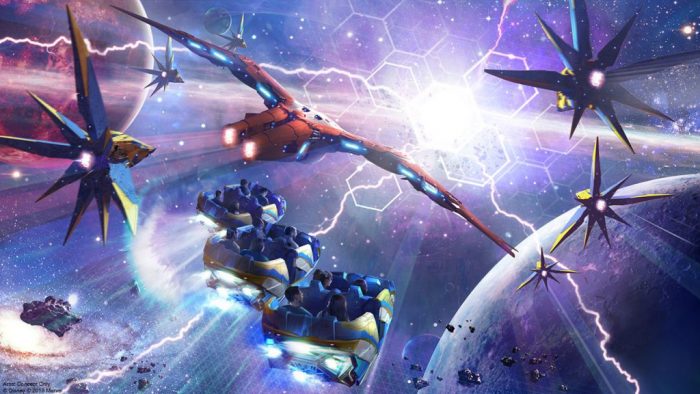 Just as they're depicted in the concept art from D23 (seen above), the vehicles are primarily blue and gold/yellow with some gray/dirty white/orange details. They hold up to four riders with lap restraints (and what looks like speakers for some killer on-ride tunes, perhaps?).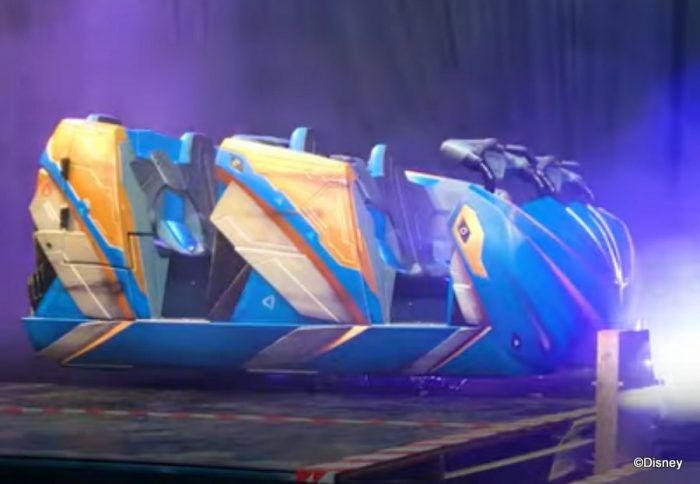 Smaller details on the vehicles include some scuffs and marks (presumably the vehicle has been through some stuff along the way!), plus metal accents.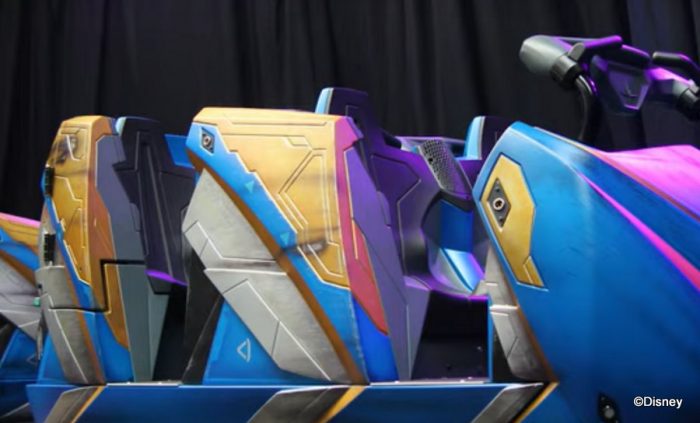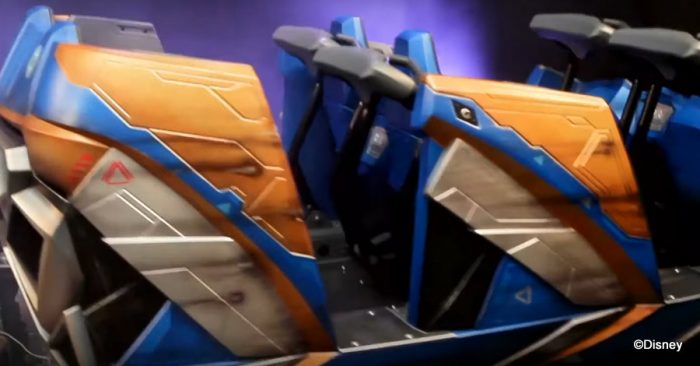 Guardians of the Galaxy: Cosmic Rewind Ride Vehicle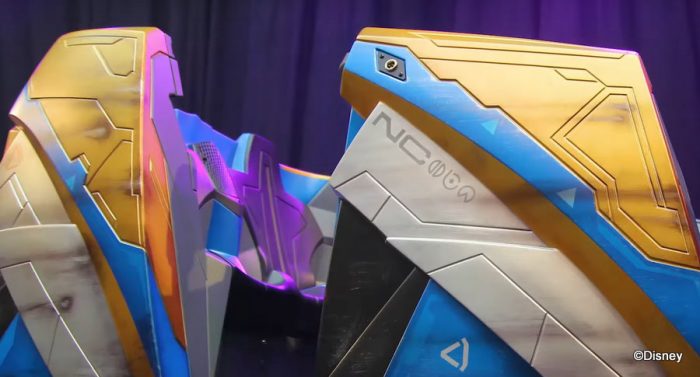 In the video (found here on Disney Parks Blog), we see the vehicles rotate, as has been described previously. Each vehicle with its four occupants will be rotated throughout the ride to focus the family-friendly OmniCoaster's plot points.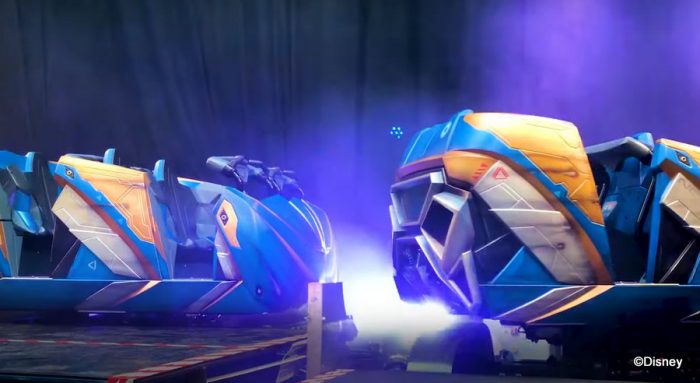 The 360-degree rotation is designed to maximize the rider's experience of the story, and "immerse you in the story from the minute you take off." And that take-off? Yeah, it "can even do a reverse launch."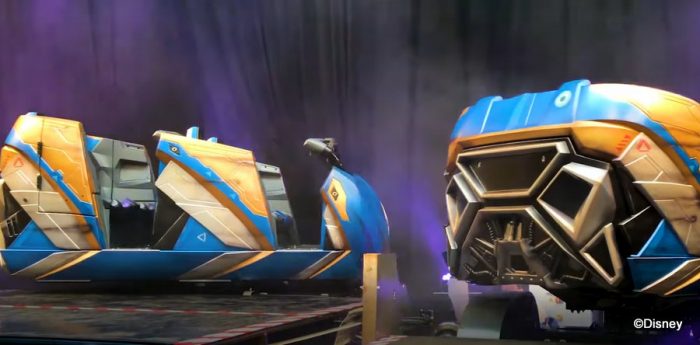 The details on the front of the individual cars are graphic and worn — likely from "adventures across the cosmos."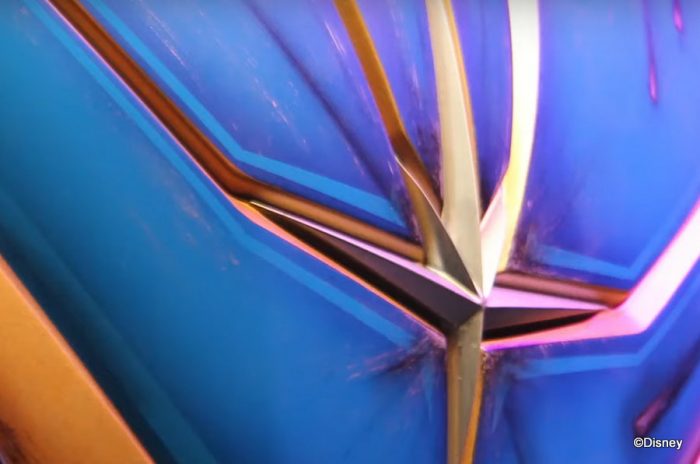 The attraction, of course, doesn't start when you get on the OmniCoaster. Rather, "the adventure will start in the 'Galaxarium,' a planetarium-like exhibition that explores… Earth's galaxy and Xandar." We're hoping for a fun and interactive ride queue, but we'll have to wait for the ride's opening to find out if that wish is granted. 😉
Are you ready to rock around the galaxy on Cosmic Rewind? Let us know what you think about the details released so far! 
Click below to subscribe to the AllEars® newsletter so you don't miss any of the latest Disney news!