We visited the Grand Floridian Resort & Spa recently (and took a glide on the Monorail) to check out the on-going progress of a walkway between the Resort and Magic Kingdom. A massive crane remains in place for the heavy lifting.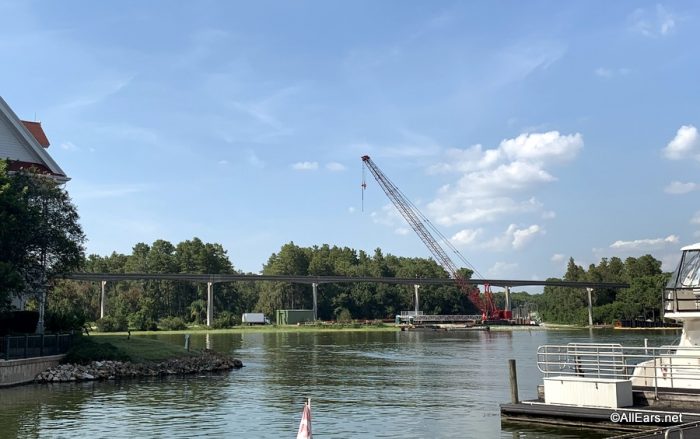 And while we can't make out a ton of progress, it's still plenty exciting to know the pathway is on its way! In addition to the crane, there are lots of materials on site.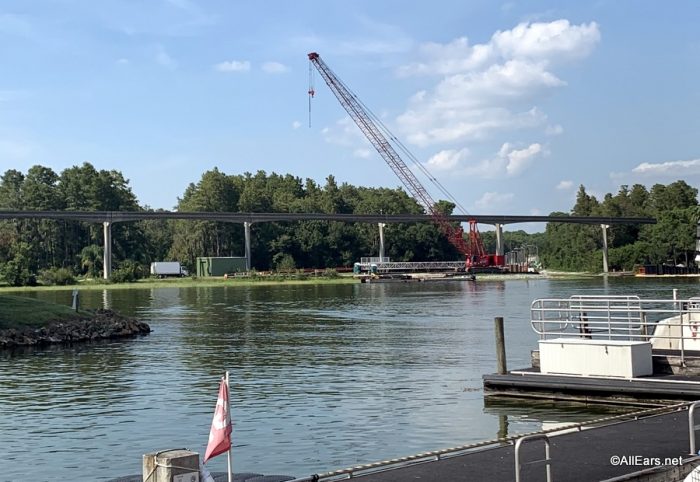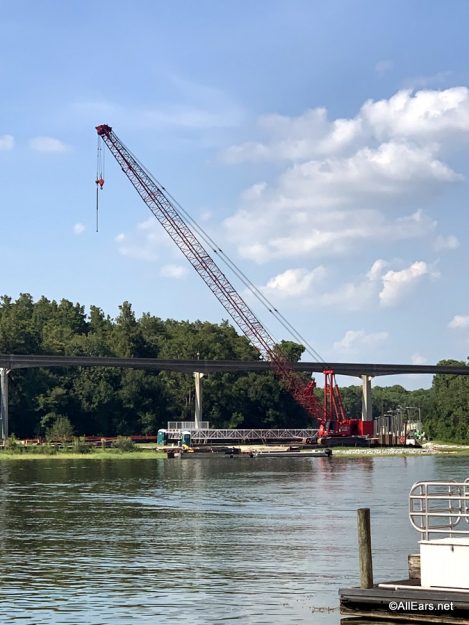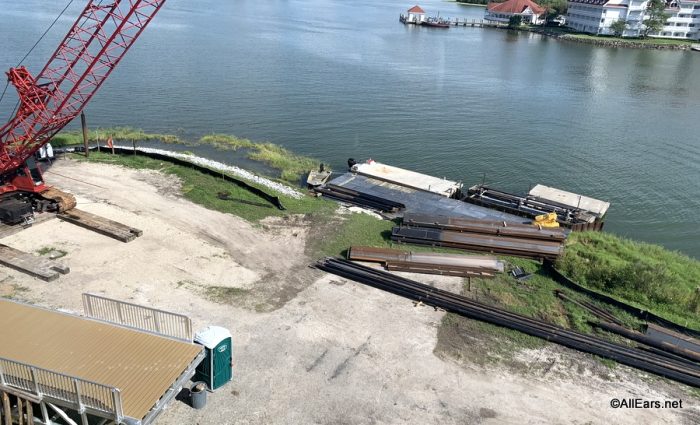 The murky waters of Seven Seas Lagoon await the future development, which will cross this strait when work is complete.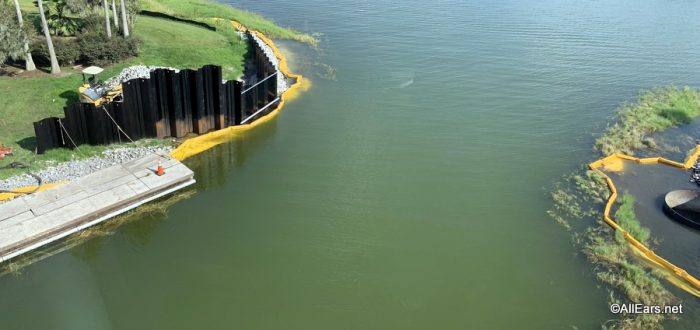 We'll be checking in on the work as it progresses and bring you updates as it comes along!
Are you excited for a new way to get from the Grand to the Kingdom? Let us know in the comments!