Pandora – The World of Avatar in Disney's Animal Kingdom has so much detail. Especially, the flora (plants). It is sometimes hard to determine what is real and what was created.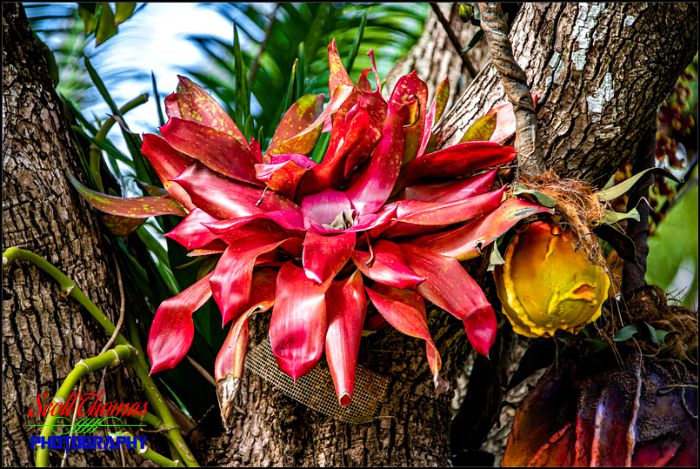 Really, can you tell? I know the tree is real but is the red flower? Pretty sure the yellow one is imagined.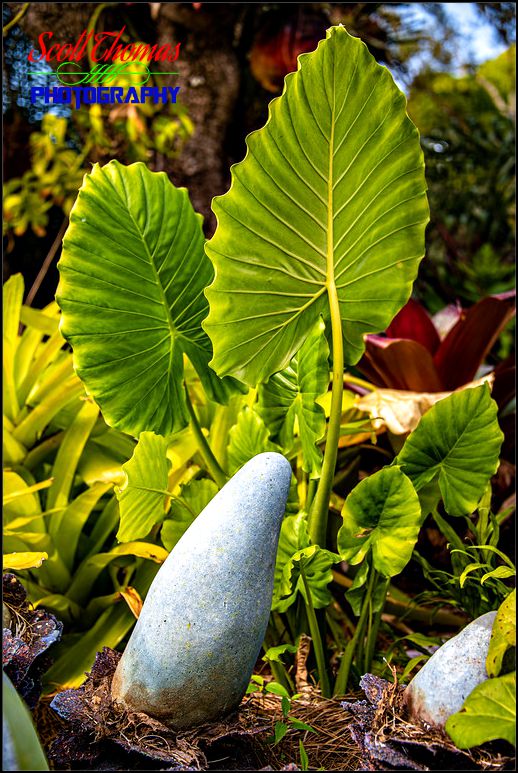 The blue things looked to me like a fungus. If you know better, let me know in the comments, please! The arrow head looking plants behind the fungus are real and called Syngonium podophyllum or Arrow Head (duh!).
I got in close to one of the Grinch trees. To me they look like giant flowers with stigmas and stamens.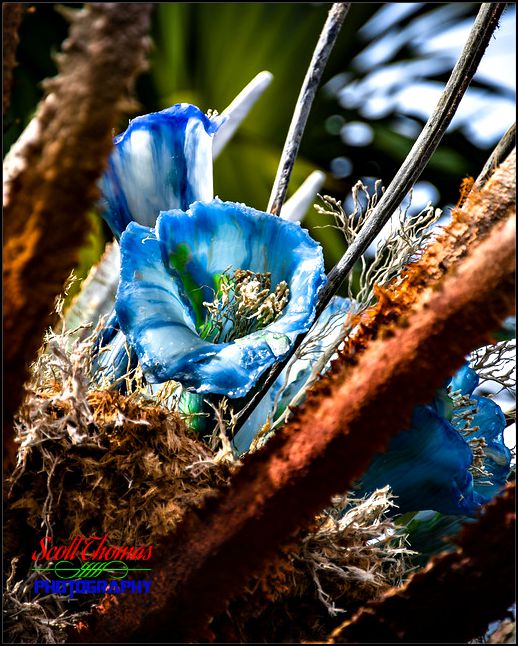 This is the same Grinch tree, I walked around it and got in real close using the Nikon 28-300VR Super-Zoom FX lens. Remember my post about shooting in portrait?
Click here for more tips on photographing Pandora Details.
What details have you uncovered in Pandora with your camera?
Be sure to follow @allearsnet on Facebook, Instagram and Twitter!
Click below to subscribe to the AllEars® newsletter so you don't miss any of the latest Disney news!