Disney World: it's all magic, sunshine, stress-free, relaxation and fun right?! WRONG!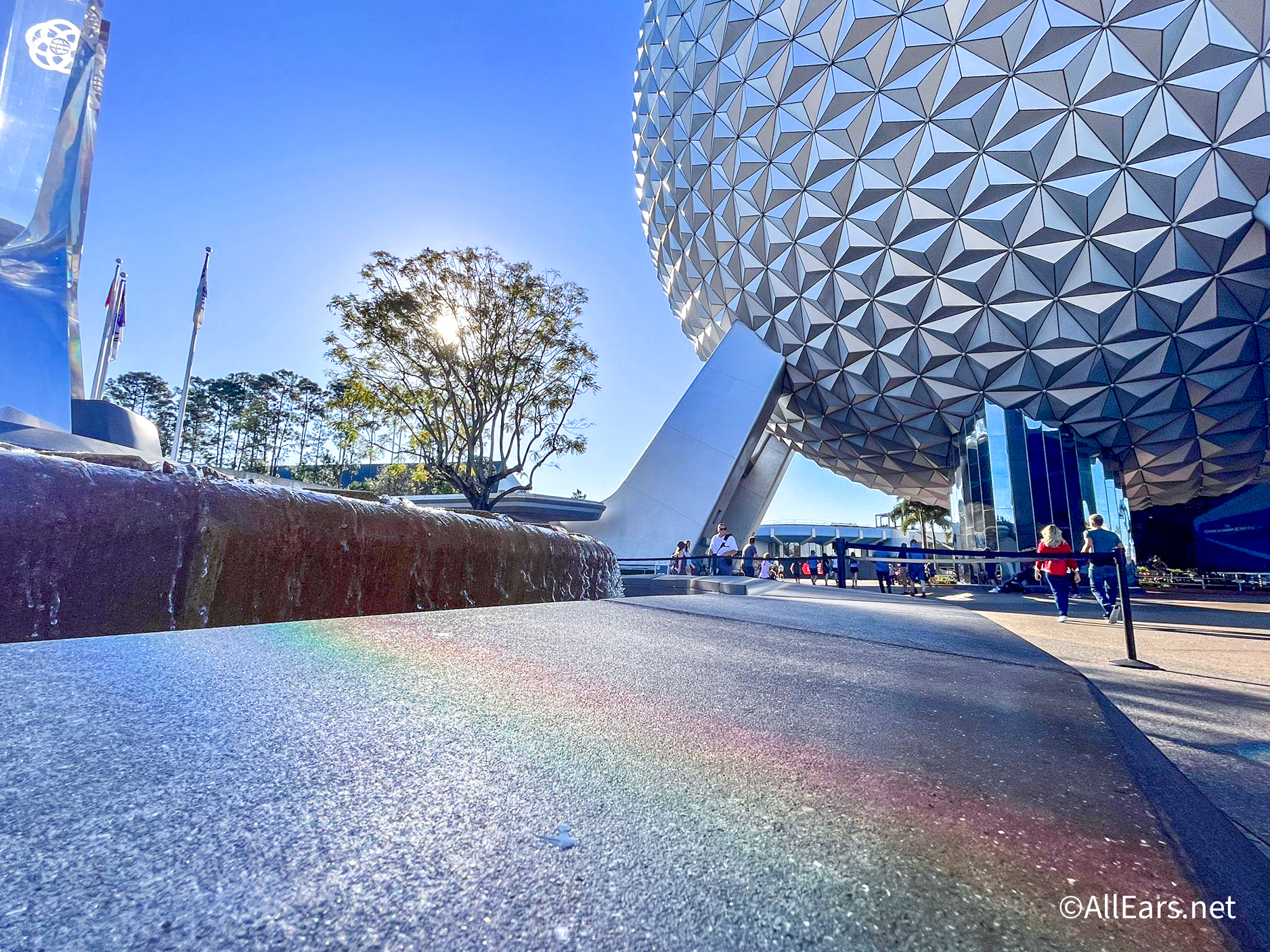 Let's face it folks – a trip to Disney World isn't exactly as "relaxing" as a trip to a quiet beach, where your only responsibility is to find a good spot for your chair and your cold drinks. At Disney, you've got to think about hotels, Park Passes, ticket types, Disney Genie+, and SO. MUCH. MORE. For some, a trip to "the Most Magical Place on Earth" can be ridiculously stressful, and we totally get it.
So today we seek to answer one BIG question – has Disney World gotten TOO stressful? Is it not even a "vacation" anymore? Here are our thoughts!
Why Disney World IS Stressful
There are many reasons why Disney World can be stressful for many. Here are a few.
SO many choices
Just the act of making decisions can be stressful. It can be stressful enough to decide whether you're getting McDonald's or sushi for dinner, but at Disney World it seems the choices don't end!
You have to DECIDE what hotel to stay at — Off property? On property? Value hotel? Moderate hotel? Deluxe hotel? Pay cash or use/rent Disney Vacation Club points?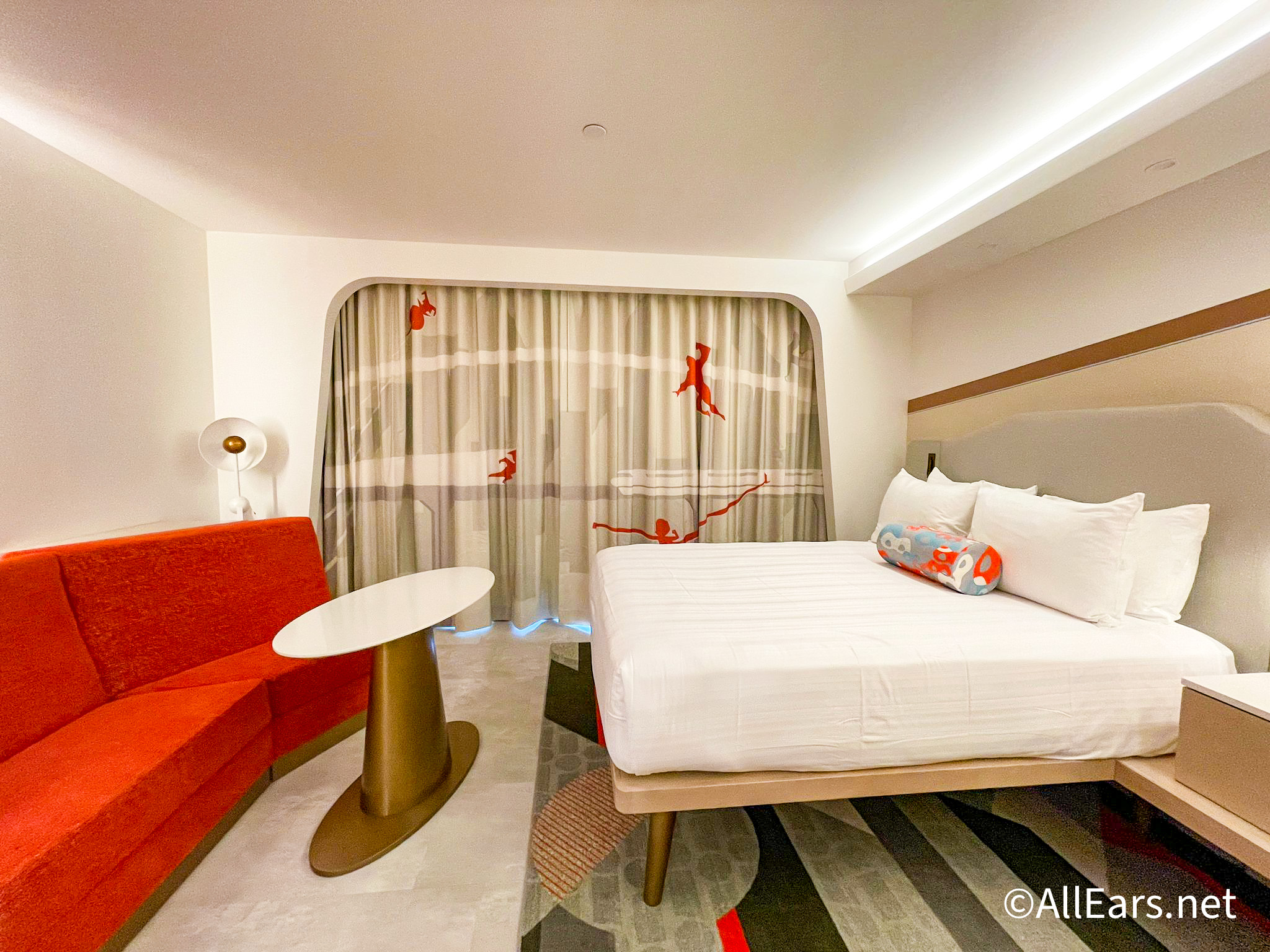 You have to DECIDE what restaurants to eat at — Do you need to make reservations for the ones you want to try? Can you snag the reservations you want 60 days in advance or have they already filled up? Do you need to check back for updates? Will you mostly stick to quick service?
You have to DECIDE what parks to go to — Should you hit up each park at least once? Are there some you're willing to skip so you can double up on other parks?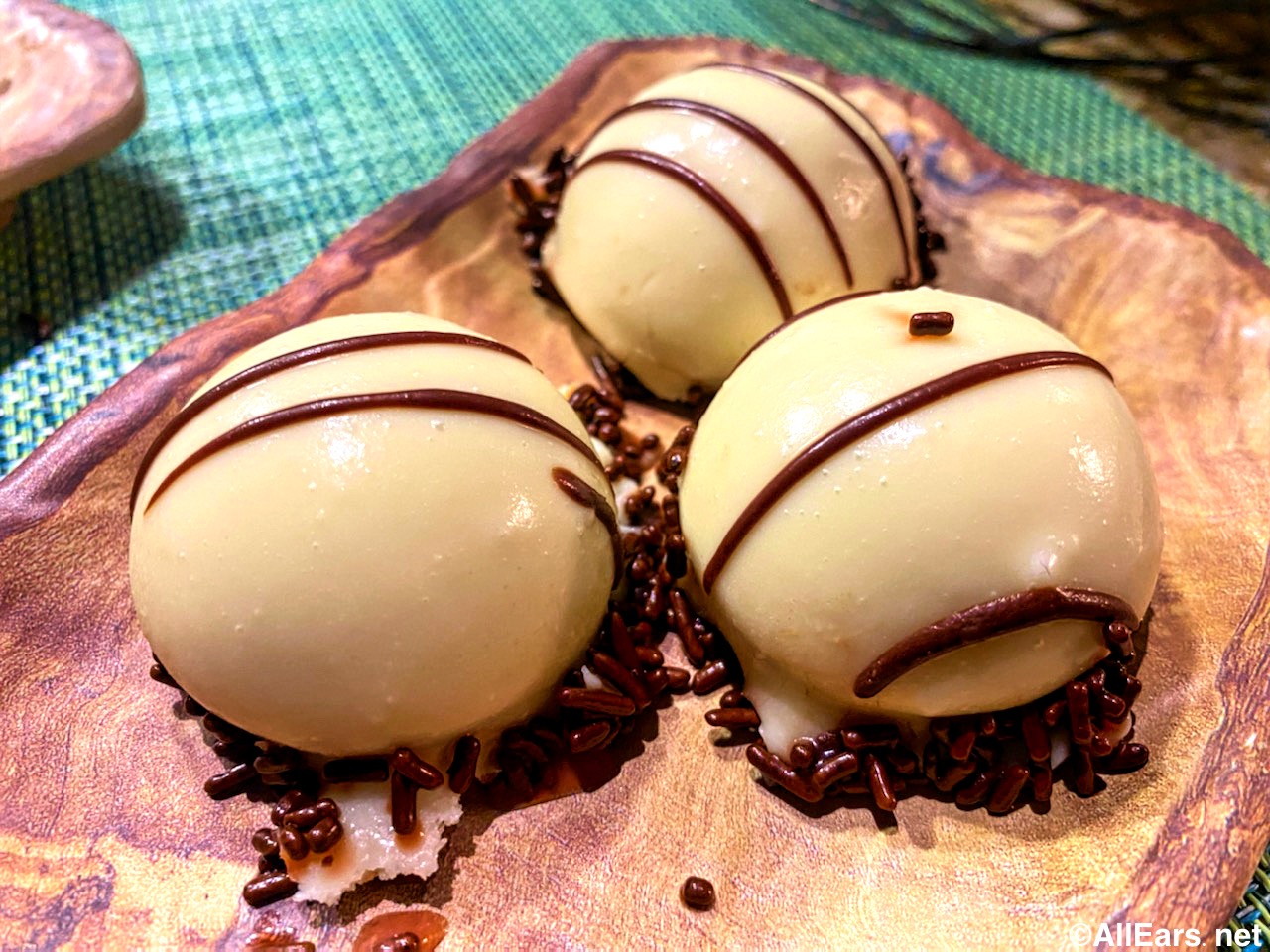 You have to DECIDE what rides to go on and in what order. This can greatly impact how long you have to wait and how much you accomplish in one day. You also have to DECIDE whether to get Disney Genie+ or not.
Basically, you have to make a lot of decisions, and at each step there are typically a lot of options to pick from. You might feel a lot of pressure to pick the "right" things and make the "right" choices, but with so much to choose from, that can be difficult (and can cause a lot of stress).
Hotels
As we noted above, there are a lot of choices when it comes to hotels and picking the "right" one for you can be a source of stress.
But aside from just picking the hotel, availability can be low during certain times and prices can be high, especially if you don't book right away or are visiting during peak busy season!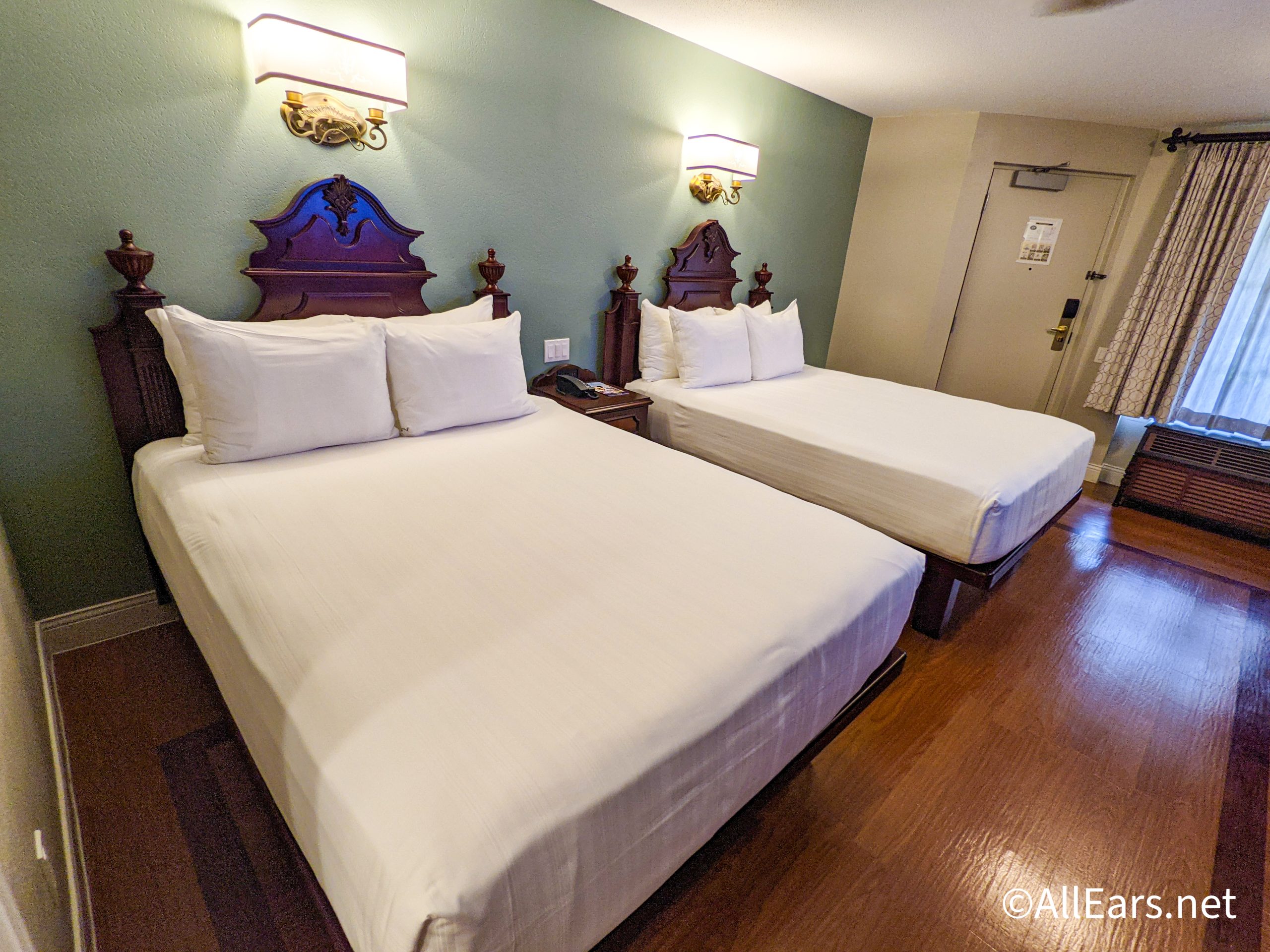 Knowing that you're going into a trip where you'll be spending a lot of money on just your hotel room can be stressful. And trying to find the best deals, look for a room at a good price, or simply find a room that fits your budget can add to the stress.
Prices
The fact that Disney World is so expensive can also be a stressor. Between transportation costs (flight, car & gas, rental car, etc.), food, hotels, tickets, merchandise, Genie+, and PhotoPass (just for starters) you could end up spending thousands of dollars.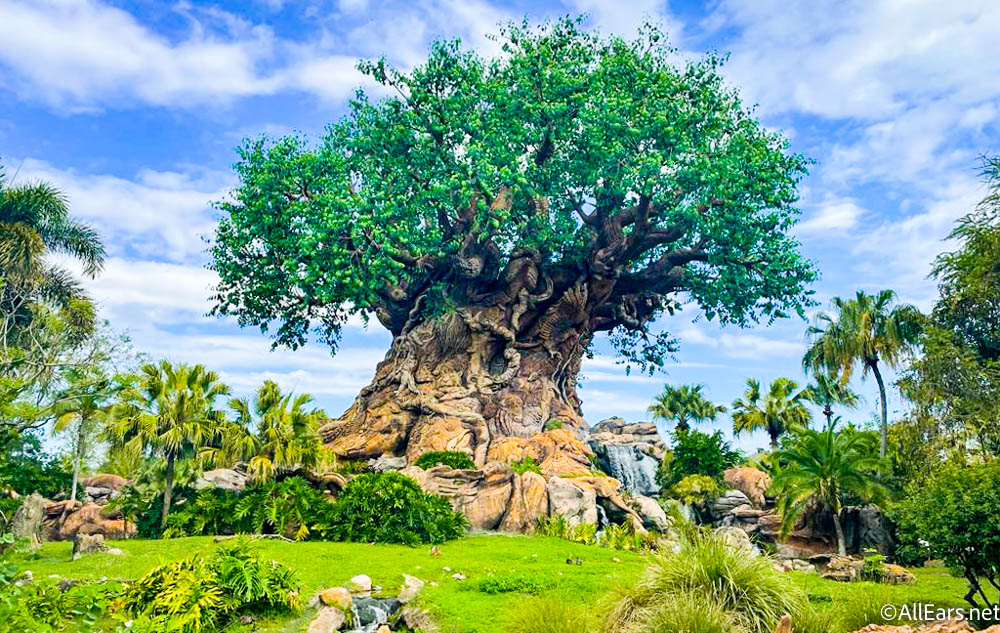 And (to add insult to injury) prices have been going UP. Within the last few months alone we've seen ticket price increases, increases on hundreds of food items, increases on merchandise prices for some items, and even surge pricing for Genie+. Establishing a realistic budget and sticking to it (despite how tempting that extra funnel cake might sound) is key to a successful trip, but even sitting down to establish that budget (and getting a look at those numbers) can be stressful.
Park Passes
Park Passes can be another source of stress. Remember: you can't get into the parks unless you have your Park Passes all set up for the days you'll be there. No Park Pass: no entry.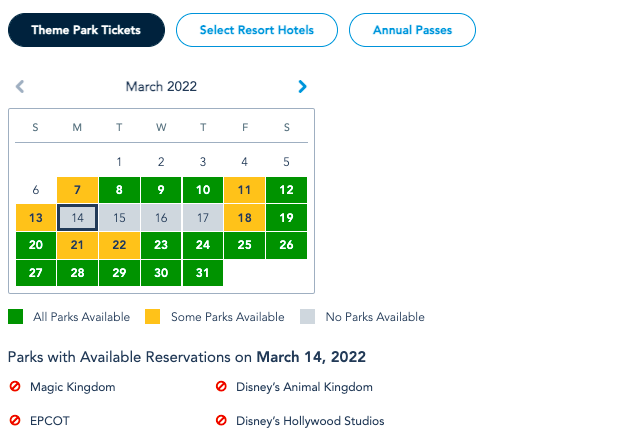 If you forget to get your Park Passes in advance or wait too long to reserve them, you might end up being (as they say) "all dressed up with nowhere to go." In other words, you might be all ready for your trip, but Park Passes may have sold out at all parks or the parks you wanted to visit, leaving you with a less than ideal trip scenario.
Even if you don't wait too long, if you're visiting during the busy season and don't hop on those Park Pass reservations early, even a short delay could mean that by the time you check again, the parks you want to get a reservation for might be full. And if you're more of a go-with-the-flow vacationer, just the idea of having to reserve Park Passes might stress you out.
Crowds
Let's face it — Disney World isn't exactly a "hidden" vacation destination. It's a place that people from all over the city, state, country, and WORLD like to visit. So you can expect to see some crowds. But lately, crowds have been incredibly large!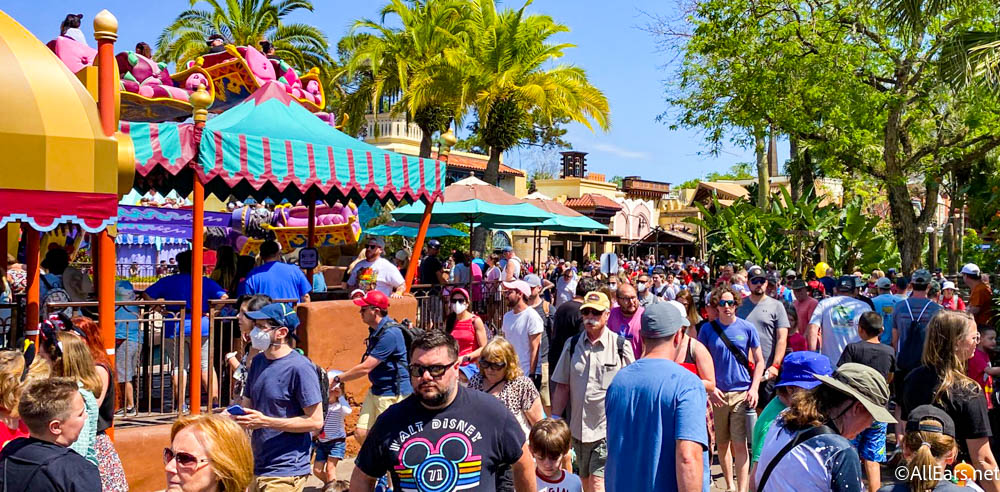 We're talking people EVERYWHERE. Even during the traditionally "slower" periods this year, we've seen a large amount of crowds. Being surrounded by that many people throughout your entire trip can lead to some stressful situations.
Long lines
Along with big crowds can come long lines and long wait times. Everything from snack stands and quick service spots, to rides, merchandise stores, and transportation can ALL have long lines.
Due to the higher crowd levels, you may find yourself waiting a lot more than usual, and if you're unprepared for that wait, it can be REALLY stressful.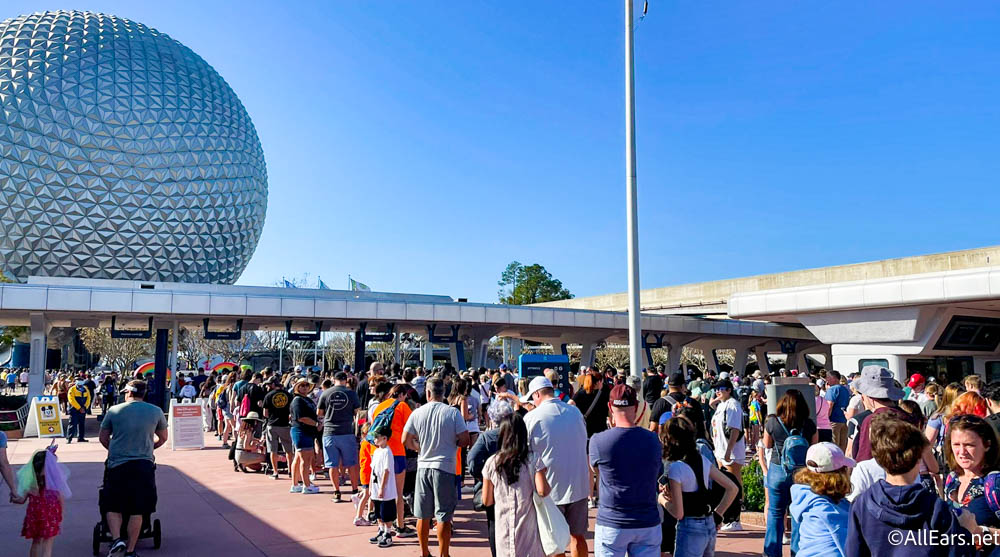 Mobile order lines and waits can also be really long if you don't time things well. If you wait until peak eating times to order your food, you may find that it won't be ready until much later. Or if you schedule your pick-up to be during a peak eating hour, you may find that the pick-up line will be quite long. Hunger + stress = not the most relaxing vacation.
Disney Genie+
Disney Genie+ has made trips more stressful for some. For starters, this feature operates out of the My Disney Experience app, meaning you'll really want to know how to use that app and the specific Genie+ features well to get those ideal return times.
You'll also want to really know how to work those features and tap QUICKLY to get some of those hard-to-get options, like a Lightning Lane reservation for Star Wars: Rise of the Resistance (especially if you won't be staying at a Disney World hotel — those staying at the Disney World hotels can get early access to making their Individual Attraction Selections).
And then you've constantly got to look at your phone to make the next reservation, and the next one, and so on. That's because you can basically only make one Genie+ selection at a time throughout the day. (Though note that this is not dissimilar to the situtation with FastPass+ where you could make additional selections 1 at a time after your initial 3).
And then there are special Genie+ rules you need to know about — like the 120 minute rule, how there are different sign-up times for those staying at Disney World hotels vs. non-Disney World hotels when it comes to Individual Attraction Selection, and other rules.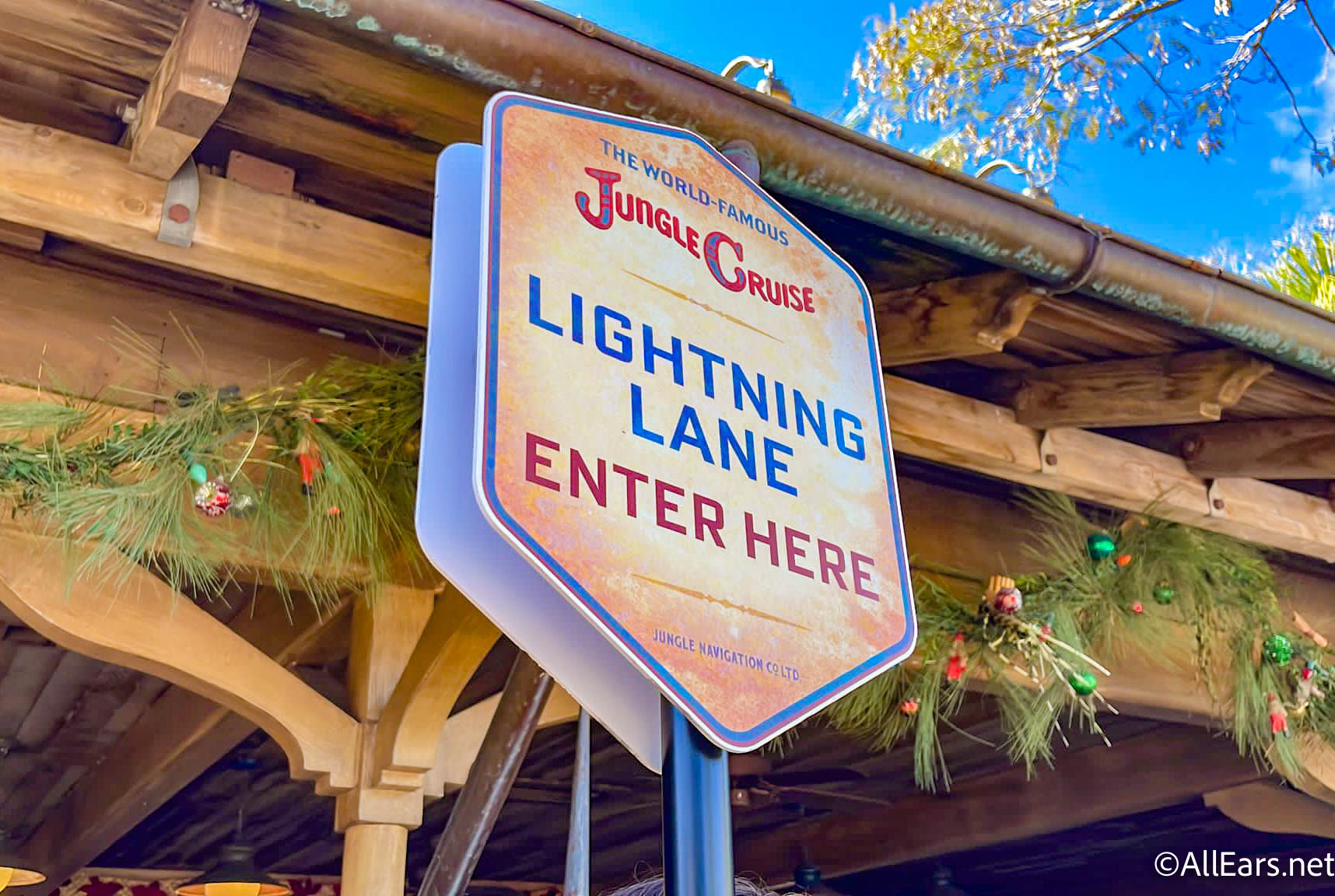 If you don't get to use Genie+ for the rides you want (because the wait times fill up or don't work for you), or you don't like the times you do get, or you can't get good times to pop up, or the rides fill up in terms of Lightning Lane passes for the day, or you just can't even figure out how to use the app to get the Genie+ selections you want — you might end up needing to find a real genie to grant you the wish of stress relief.
Technology
The heavy reliance on technology in the parks and the fact that technology can have issues can also be stressful. We use technology for nearly everything in Disney World now – mobile order, mobile dine walk-up waitlist, checking in to your hotel, mobile merchandise checkout, Genie+, checking ride wait times, making dining reservations, etc.
And while some of these are more "optional," others are a true necessity. For instance, mobile order is essentially required in many quick service restaurants throughout Disney World.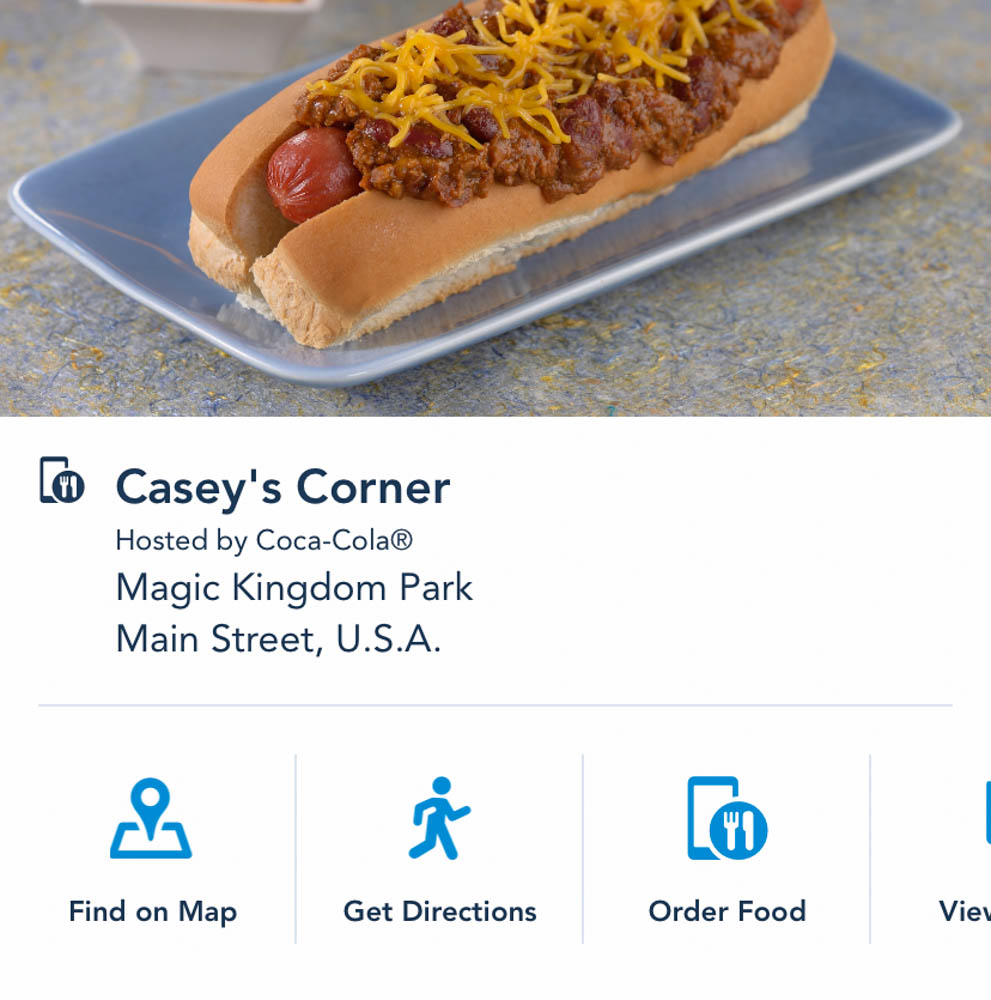 If Mobile Order goes down, or the My Disney Experience app experiences technical issues (wont show wait times properly, won't show your reservations, etc.) — all of that can lead to more stress.
Changing rules or other changes in general
Things are ever-changing at Disney World, and that can be another source of stress for families. This is especially true given the ever-changing nature of the COVID-19 pandemic and health & safety rules. Before, there were mask rules that applied to all guests for all indoor locations. Then masks became optional indoors for fully vaccinated guests, but were still required on enclosed transportation. Now, mask rules have changed for select transportation. And rules could change again.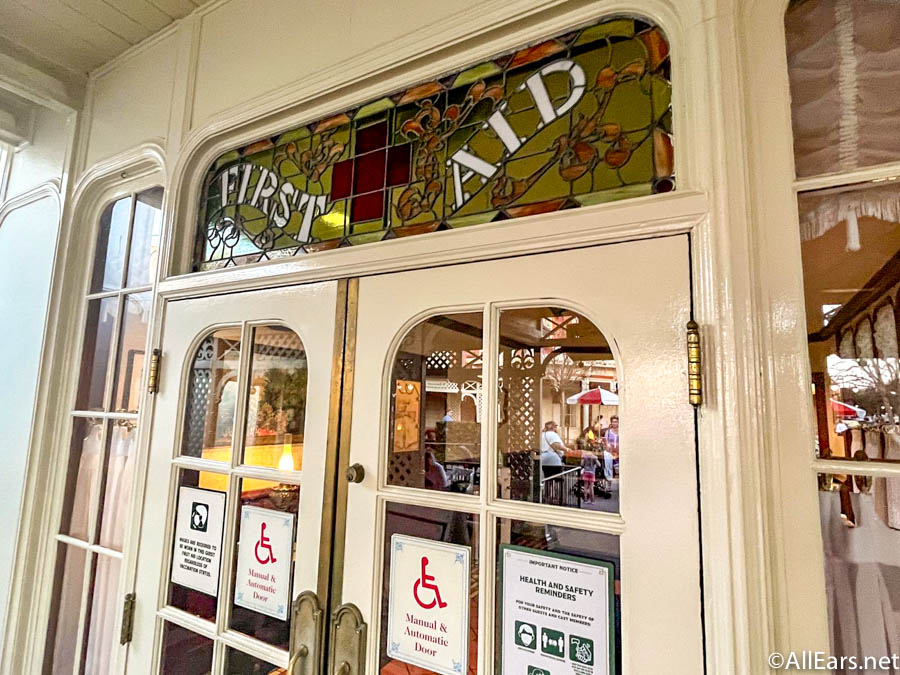 Sometimes rules even change from one day to the next, meaning things might be different for you mid-way through your trip.
There have also been changes with things like Genie+ in terms of what rides are available through Individual Attraction Selection vs. the regular Genie+ service, changes with things being open or not open, changes with merchandise having stock/supply issues and then being back in stock.
You may find a part of a store closed one day and then open the next, or the reverse. All of the change can be a source of stress, particularly for those who are creatures of habit and like things to stay the same.
You have to wake up EARLY
Vacations are for sleeping in right? Unfortunately, at Disney World that's not usually the case. If you're looking to make that first Genie+ selection ASAP, you'll want to make it right at 7AM, when they open for all guests. Want to get that Individual Attraction Selection (pay-per-ride) for a popular ride? You'll want to snatch that up as soon as it becomes available too — that's 7AM for Disney World hotel guests and park open for all other guests.
Want to get to the park before the BIG crowds get there? You might want to get up extra early so you can rope drop the park. Or maybe you'll get up even EARLIER to take advantage of Early Theme Park Entry (if you're staying at a Disney World hotel or one of of the other qualifying hotels).
In other words, if you're really doing Disney at full speed, get ready for some early morning wake-up calls.
But…Maybe It's Not As Stressful as Some Say
Those are just some of the many reasons why guests might find Disney World to be very stressful, especially right now. But is it all bad news? Maybe not!
Park Passes help in a way
Though having to get a Park Pass and the potential for Park Passes to sell out might be stressful, the system itself can be helpful in a way. Once you've got your Park Pass, you won't have to worry about visiting during peak times and arriving at the park only to find it has hit capacity and you can't get in.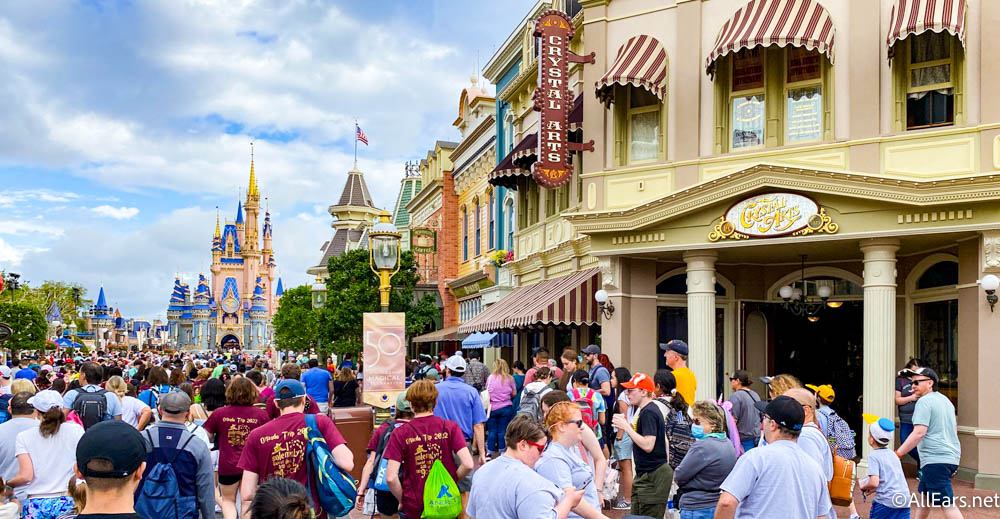 During peak times you also won't have to worry about leaving during the middle of the day to nap and not being able to get back in because the park reached capacity while you were gone. In that way, things are a bit better since your spot in the park is reserved ahead of time.
Disney Genie+
Genie+ might also not be as bad as some people say. When used wisely, it could theoretically help you accomplish more in the parks by helping you skip some of those big lines.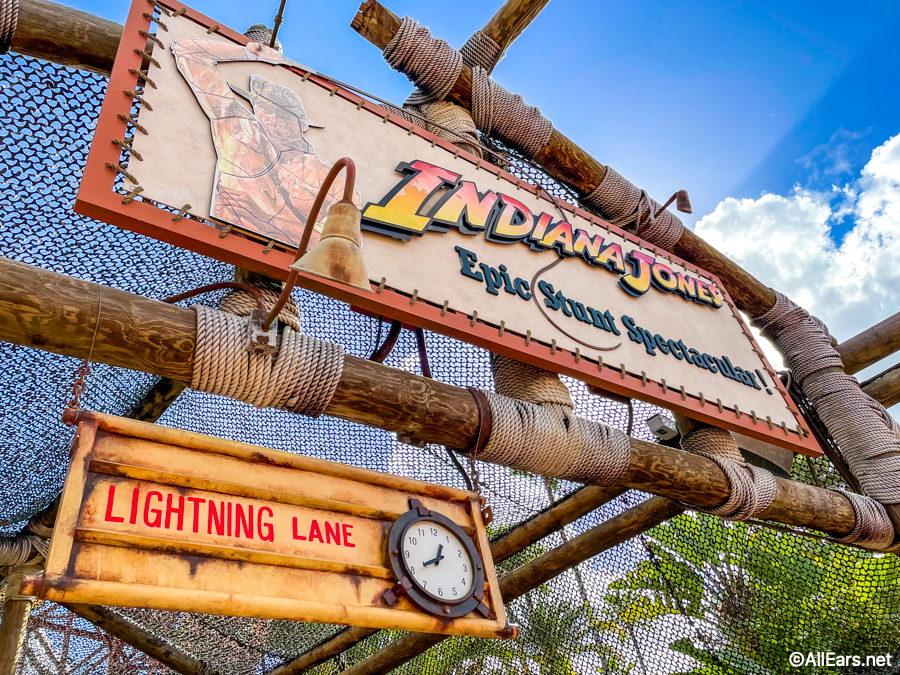 Accomplishing more during your time in the parks can help you feel more satisfied overall and help you feel like you truly got the best "bang your buck."
Technology
Technology can make some things easier. You can go straight to your Disney World room without having to go to the front desk if you use the online check-in. You can buy merchandise at some stores without waiting in the long check-out lines. You can check-in to a reservation without walking up to a desk.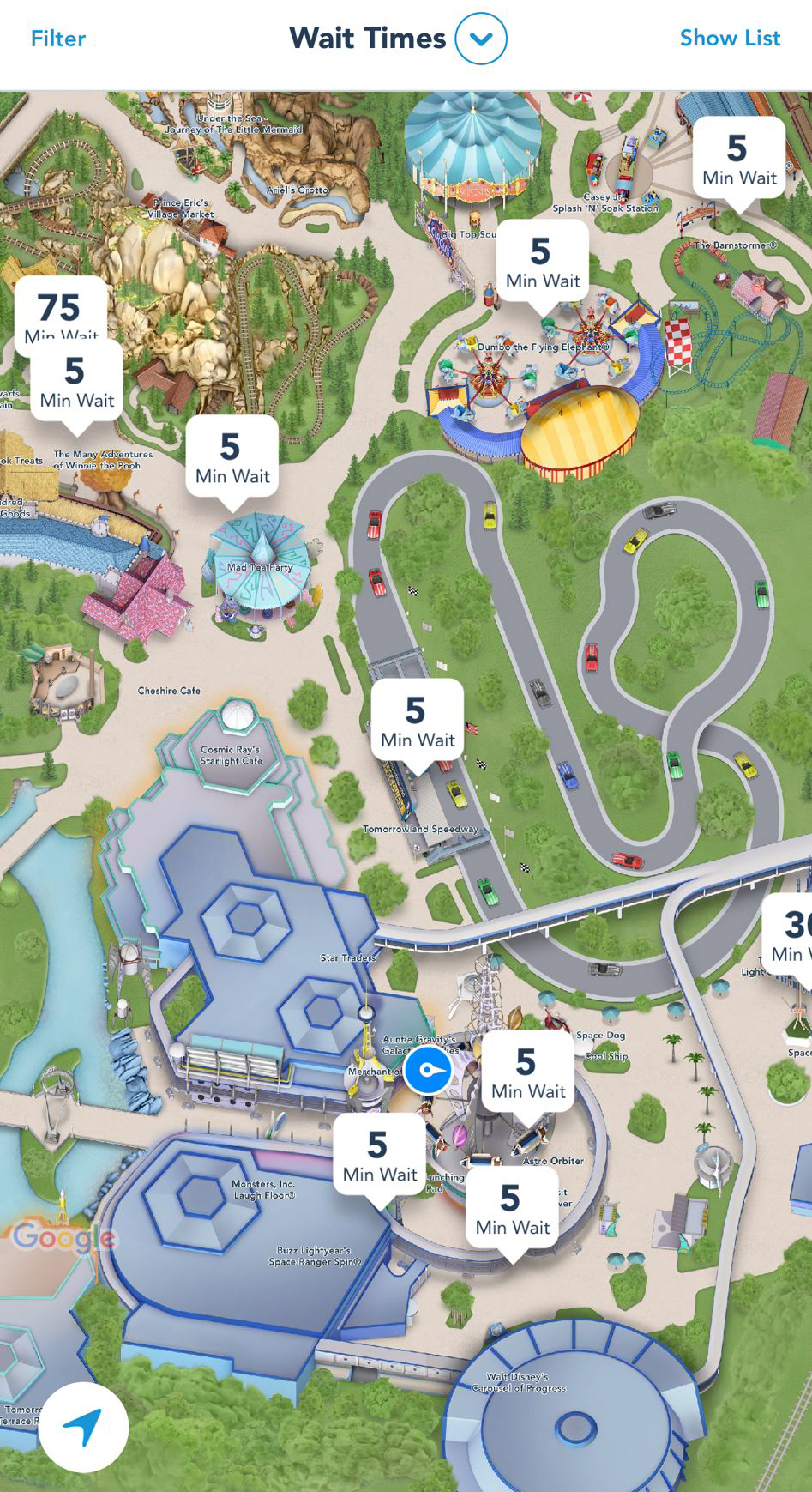 There are a lot of ways that technology (when it functions right and if you know how to use it!) can help take some stress off of your trip.
Things you know and love
There are still lots of things fans know and love in the parks — that part of the "magic" hasn't gone away. The Cast Members continue to be as fabulous as ever. The classic rides you love are still going — things like The Haunted Mansion, "it's a small world," and more are all still there for you to enjoy.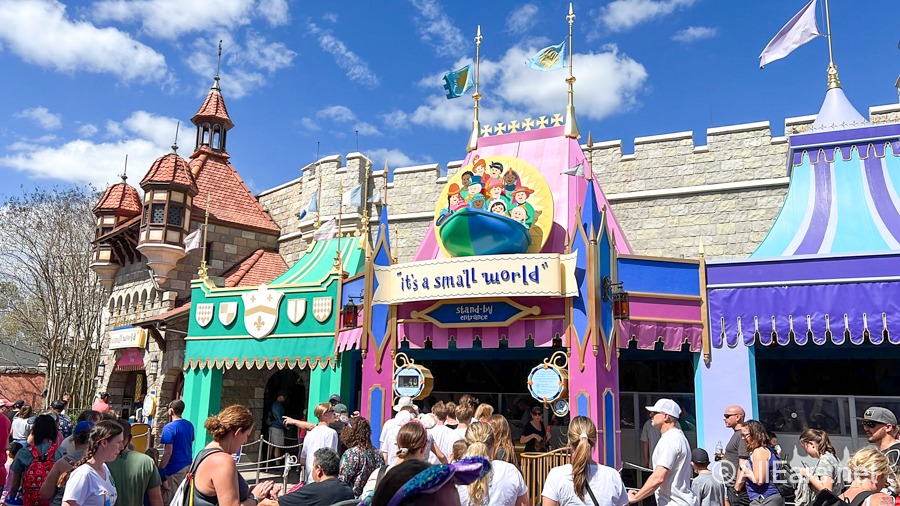 That's not to say that they will always stay the same. Even things at some classic rides have changed over the years. But the overall feeling, those iconic songs, and more are still there for you to visit (for now!).
Some perks can help you get time in the parks without some of the huge crowds
While crowds have been shockingly large this year, that doesn't mean you always have to be in the thick of it. There are some perks that can help you avoid some of the crowds. For example, Early Theme Park Entry (available for all Disney World hotel guests and guests and select other hotels) can get you into any Disney World park 30 minutes early on any day (provided you've got the Park Pass to get in).
Extended Evening Hours (available for guests staying at Disney World Deluxe Hotels or Deluxe Villas) can help you stay in the parks later into the night (note that this is only for select parks on certain, designated nights).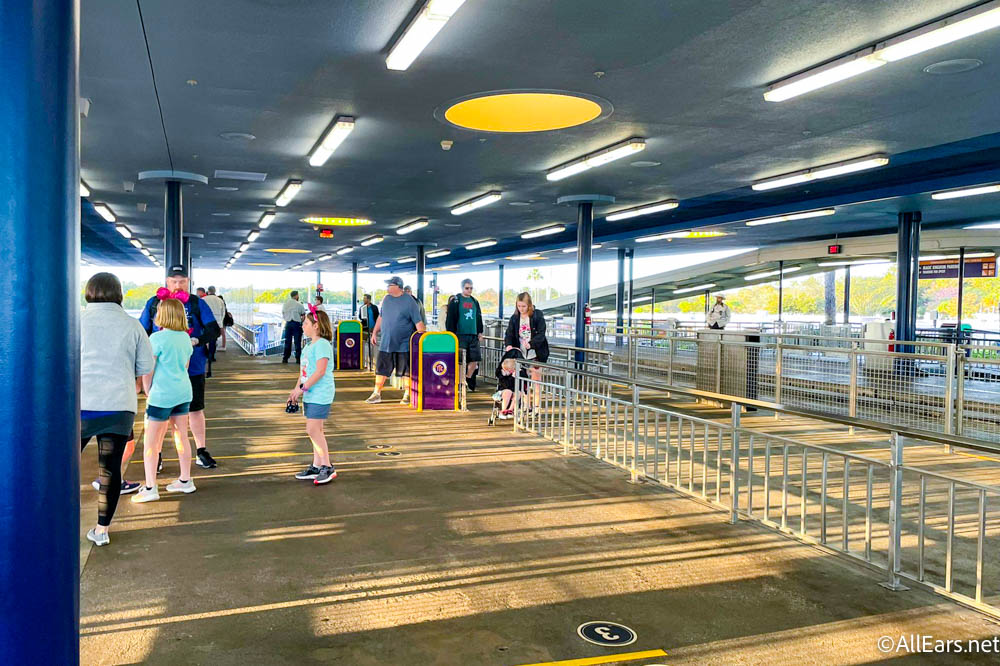 And even just using tips like rope dropping the parks (not a perk but more of a planning thing!) could help you squeeze in some extra time in the parks.
There are non-stressful things you can opt for or specialty experiences
If you're REALLY looking to relax, you can opt for some more non-stressful activities, like a day at the spa, some time outside the parks, a relaxing day in your room, or even specialty things that could get you through the parks in style — like VIP tours!
For some of these, you'll have to be willing to spend some $$$, but it could change the feel of your entire vacation.
How to Make Your Trip LESS Stressful
Even if you are in the "it's TOO stressful" boat, there are some things you can do to make the trip less stressful!
Make those hard decisions as early as you can
Decide on your hotel, tickets, Park Passes, dining reservations, etc. as early as you can so you get those "out of the way" and don't have to worry about them later.
Getting a good plan in place and getting things done early will mean you won't be stuck making those decisions later!
Make a plan when it comes to rides
This goes hand-in-hand with the above, but really think about what rides you want to go on, how popular they are, whether Genie+ can help, etc. If you wait until you arrive in Magic Kingdom to decide what rides you want to do, it can be stressful. Think about what rides people in your family want to go on. Maybe even have them make a list of their must-dos. Then, think of a plan of attack. All you'll have to do when you arrive in the park is follow your plan.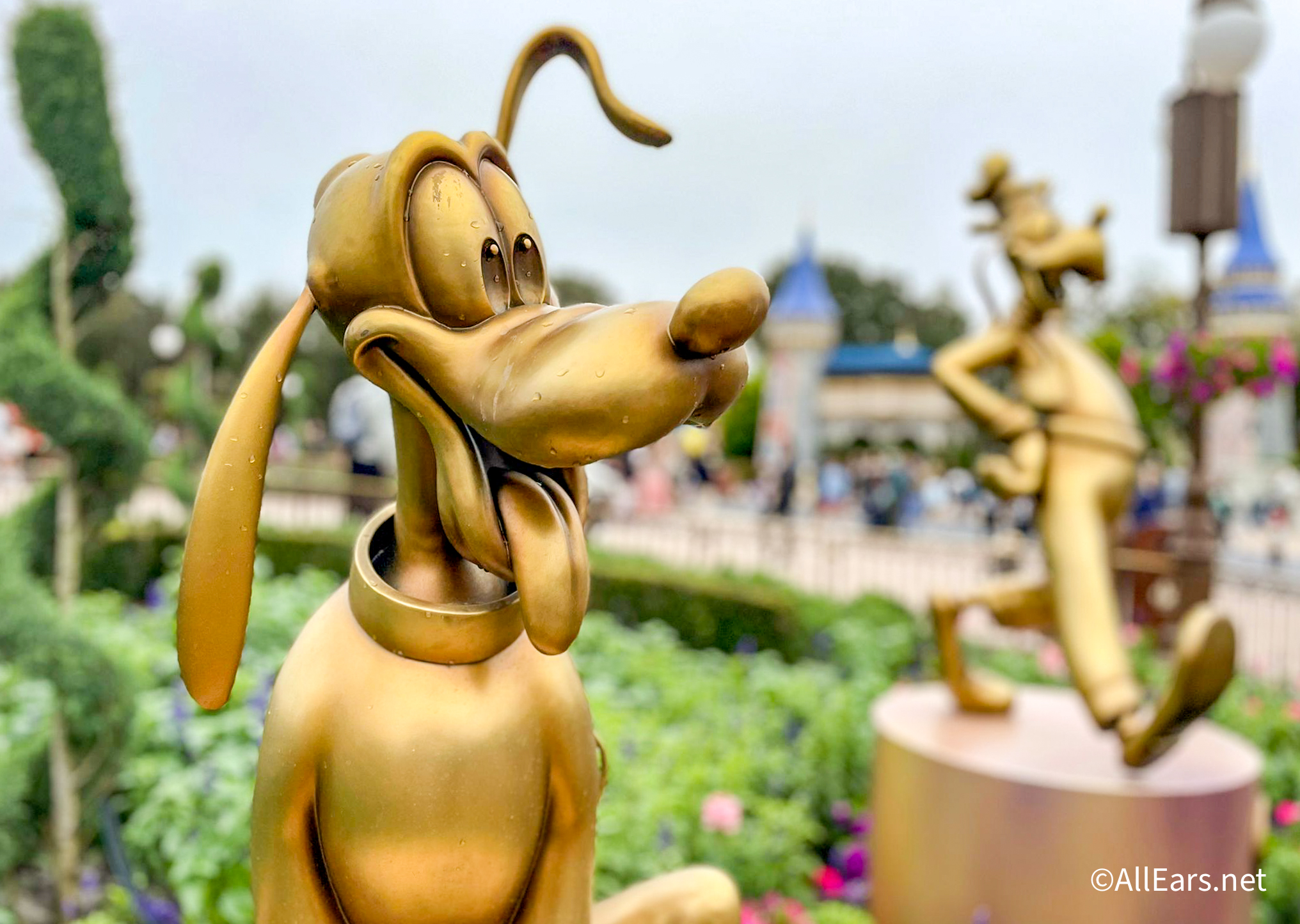 BUT caution! Don't over plan. Things can happen that could throw off your plan. Rides may go down, there might be technical issues, etc. Be sure to allow room for flexibility, time for waiting, etc.
Get to know the Disney app really well BEFORE your trip
Play around with the My Disney Experience app well ahead of your trip so you know how to use it. Get it all set up, link all friends & family and all tickets, park passes, and hotel reservations. Make sure you've got that ready to go well ahead of when you arrive!
Try to take a breath
Sometimes guests can be so focused on getting to this ride, making that reservation, getting this special photo, etc. that they may find themselves living from behind their camera lenses or from behind their phone screens.
Our advice? Make an active effort to STOP and just breathe. Maybe even set a few alarms to remind yourself to do this!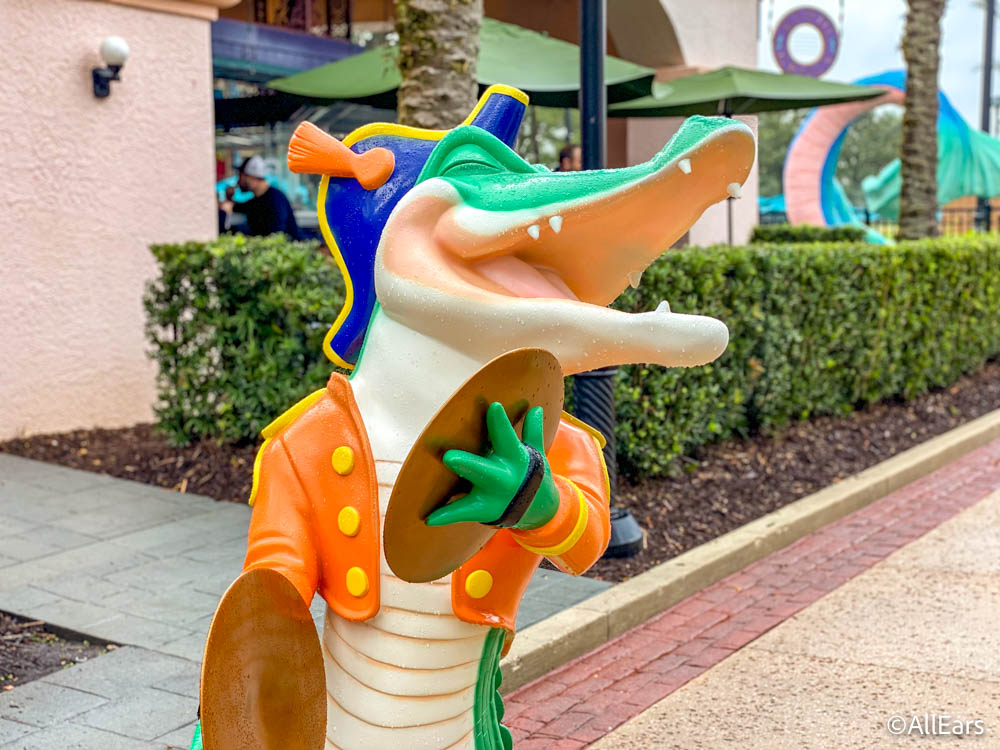 Look around you, sit on a bench, talk to a Cast Member — just stop to soak in the little details around you and rest.
Try to be strategic
Take advantage of things like Early Entry, Extended Evening Gours, rope drop, etc. that can help you get more time in the parks with less crowds.
Get those big rides done early when there will likely be less lines, or consider saving some until later in the evening, at which point some lines can also die down.
Give yourself TIME
Schedule in breaks, naps, and time to sit down. Literally put them ON your schedule so there's no excuse. Maybe even plan for a non-park day in the middle of your trip so you have time to relax and recuperate by the pool or by playing mini golf. All of this can help you "escape" the hustle and bustle of the parks for a bit!
Try to plan trips during "slower" periods
Disney World's "slow" seasons might not really exist as much anymore given the crowds we've seen, but even so, if you're looking to avoid as much stress as possible consider avoiding Disney World during the REALLY busy times like Christmas, Halloween, and other holidays.
Know about the hidden spots and plan ahead
There are all kinds of little ways to make your days in the parks a little less stressful. For starters, know what days are best to go to each park.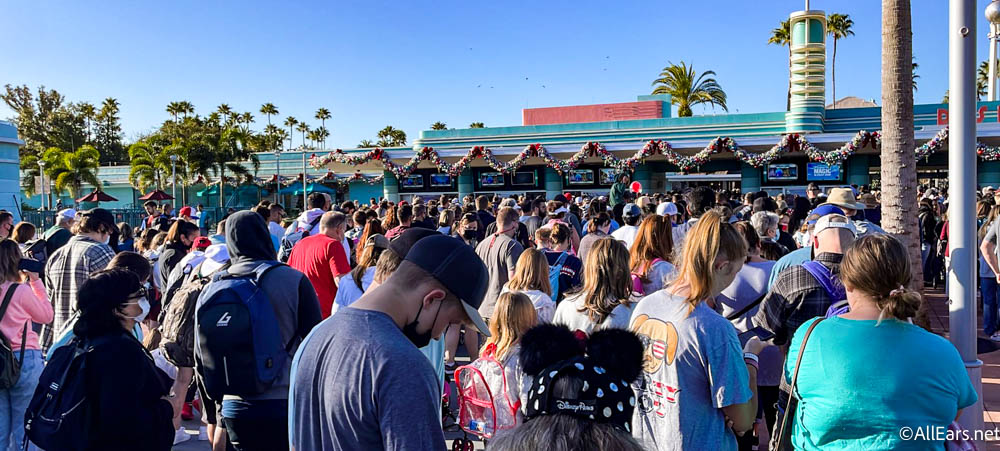 Certain parks get busier on select days. Avoiding those busier days can help.
Second, know about hidden park areas! Oftentimes, these hidden, more tucked away areas, can be less busy — making them a great escape from the stress of the parks.
So…is Disney World TOO stressful? You tell us! We hope this post at least gave you an idea of some big things that could cause you stress in Disney World and how to potentially make your trip a little less stressful.
Be sure to check back with us for more tips and trips!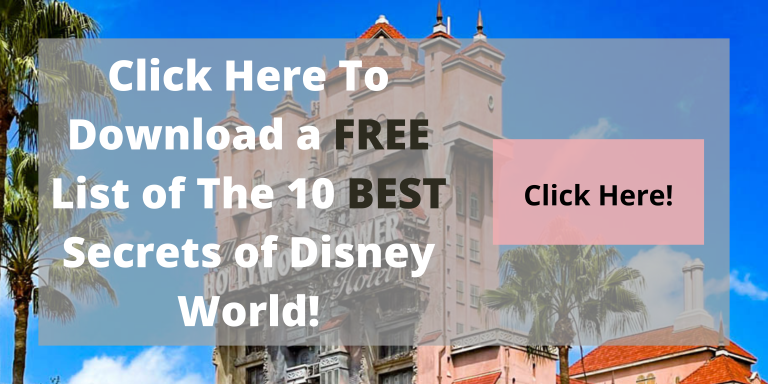 What do you do in Disney World to avoid getting too stressed? Tell us in the comments!